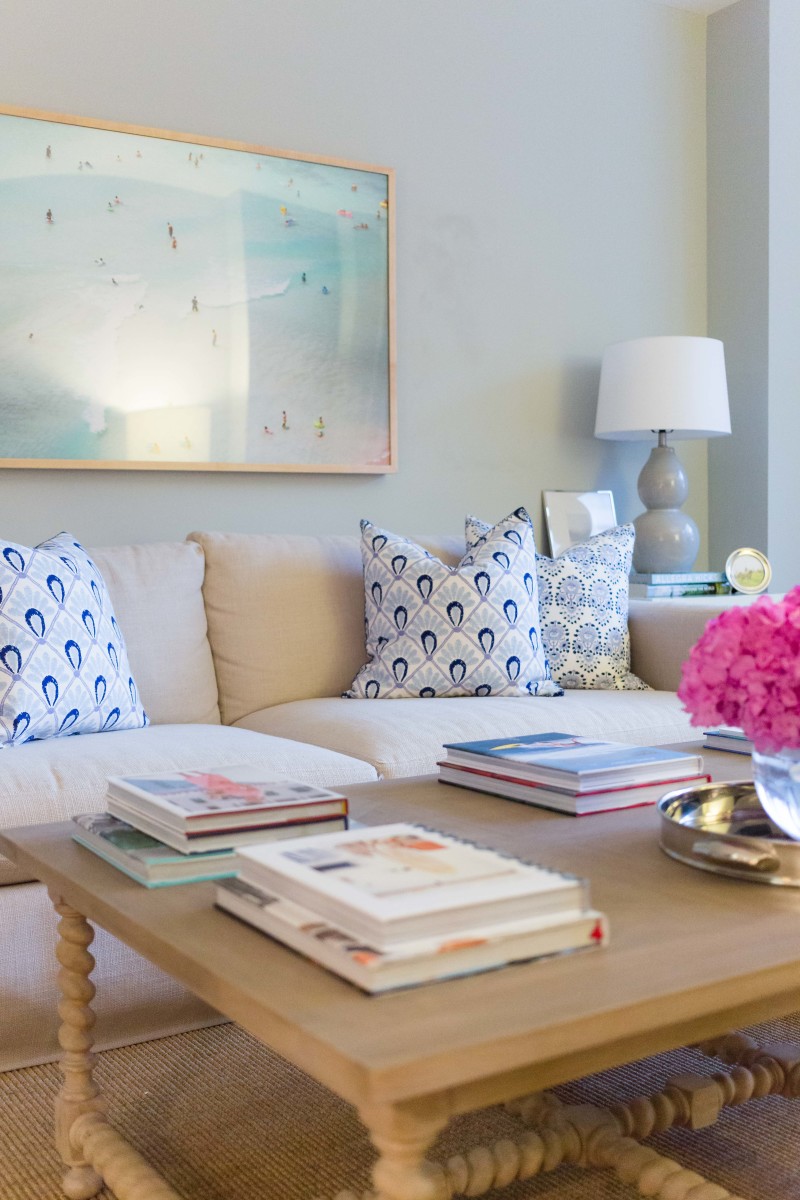 #ProjectUpperEastSide is almost complete, you guys!!! After 8 months – I repeat – 8 months of waiting for my coffee table, it at last arrived at the end of July! I'm so excited to share a few sneak peek photos with you guys today.
If you're just tuning in, I moved to the UES at the end of last year. It has taken way longer than expected to get my apartment fully finished but hey, that's ok! I always think it's best to invest in pieces you love rather than rushing to complete a space. Plus spaces are always a work-in-progress in my book!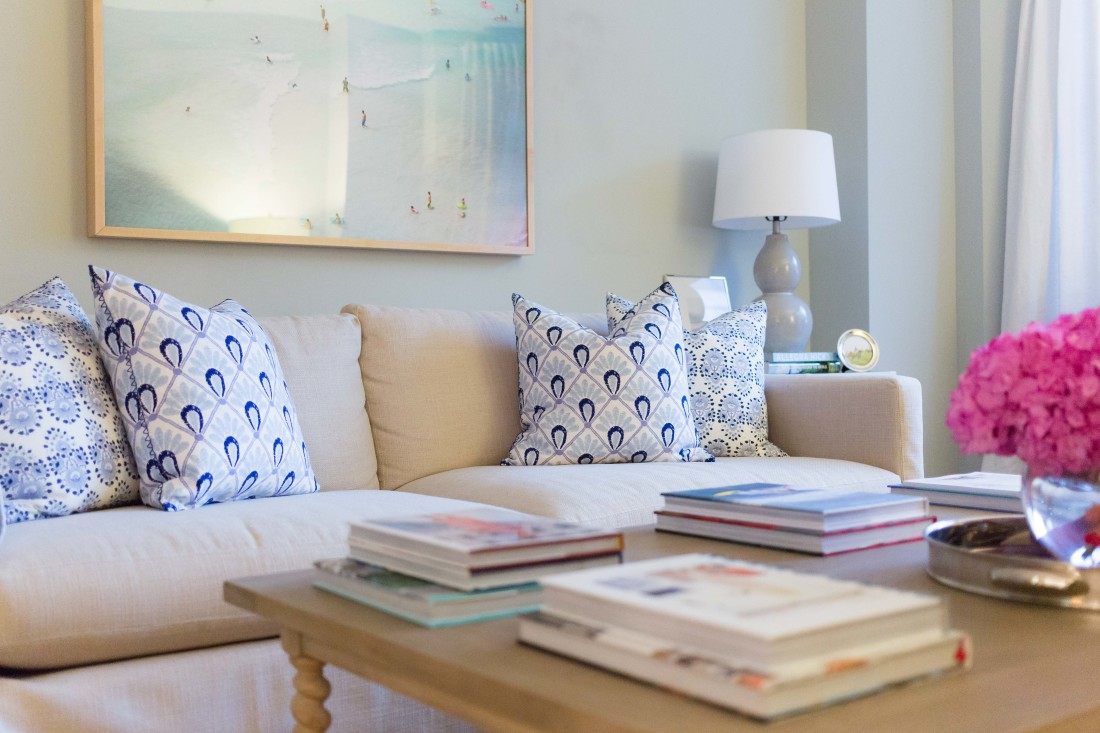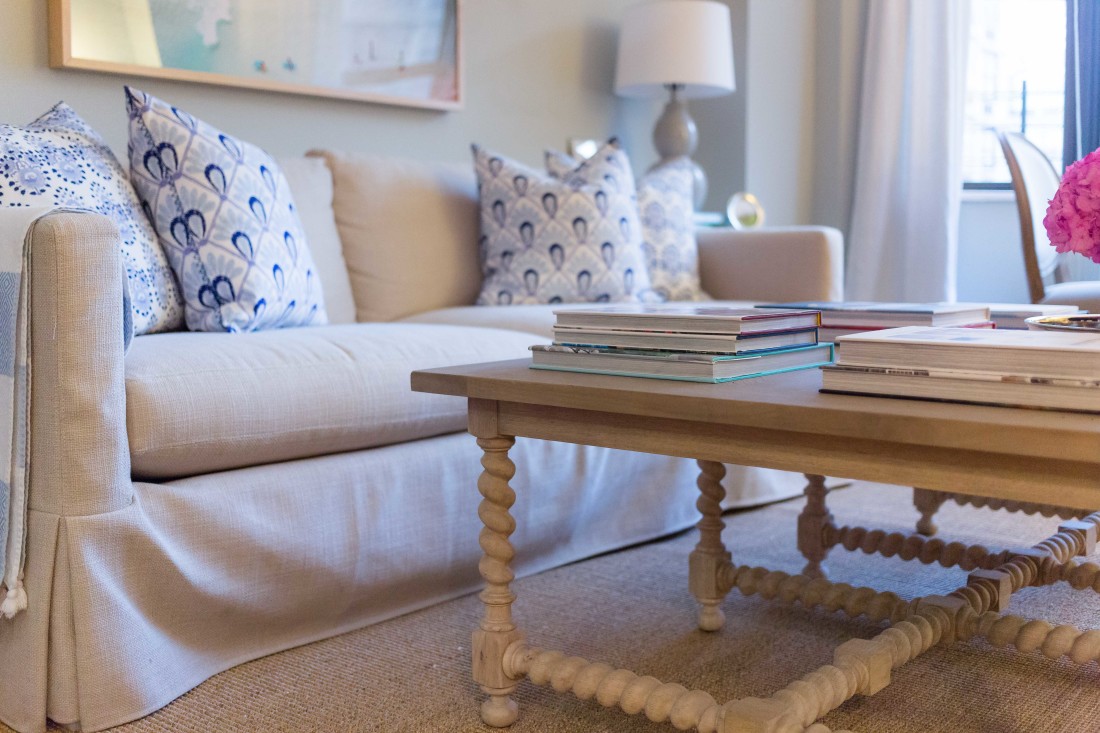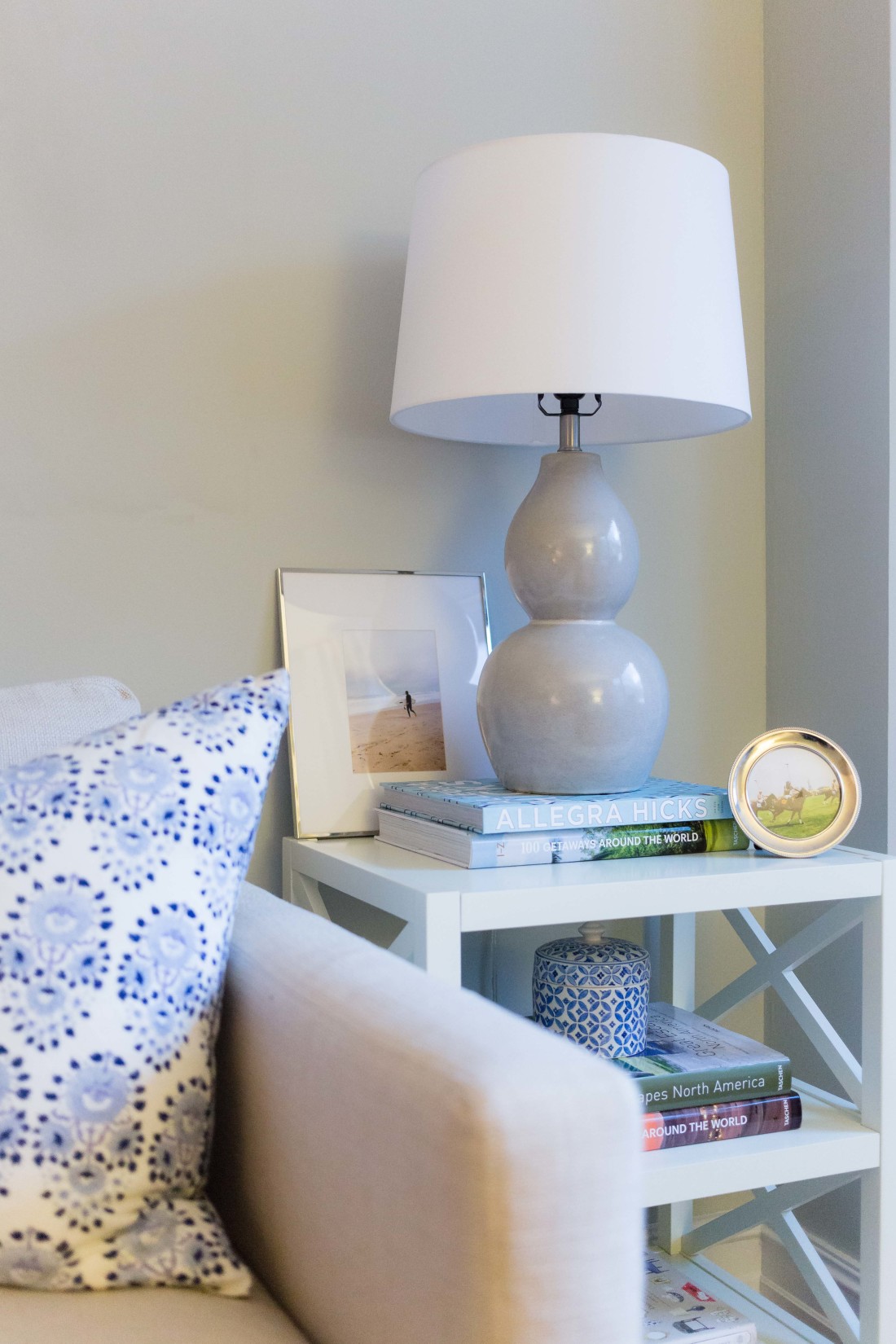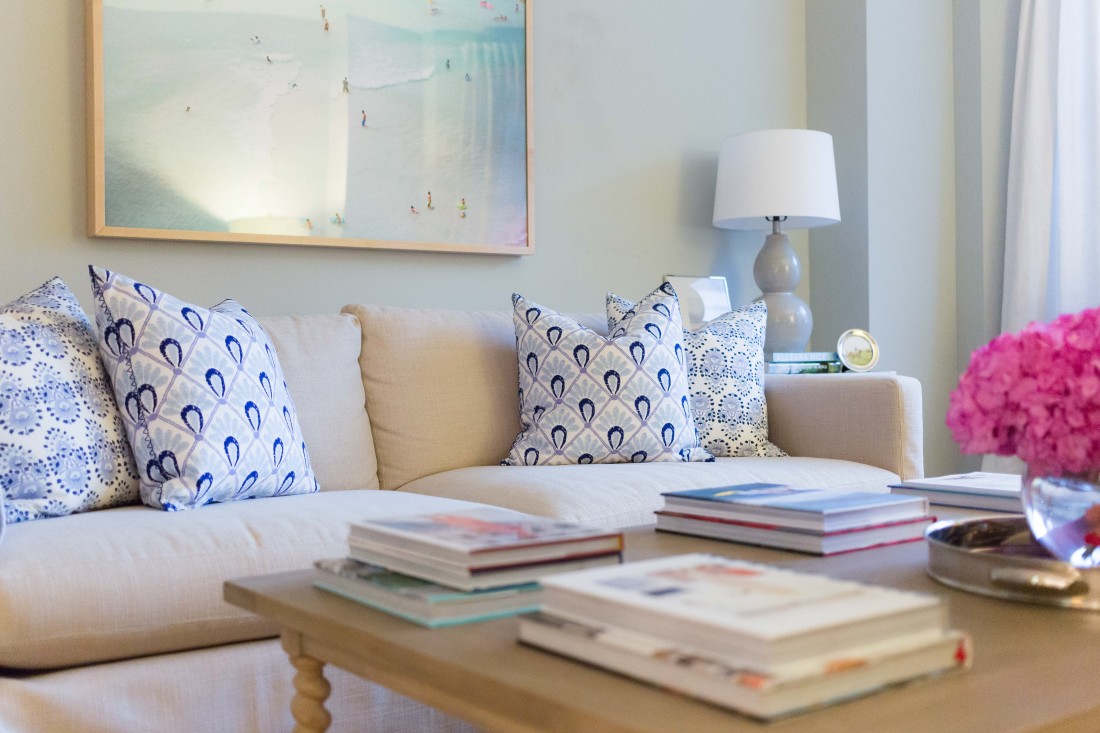 Before I even moved in to the apartment I was pinning images on Pinterest to get a few ideas on how I wanted both my living room and bedroom to come to life (you can see my bedroom reveal here!). Do you guys remember my original living room mood board? It's so fun to see how it actually came to life! I moved the Annie Selke rug to my bedroom and opted for Pottery Barn's sisal rug for the living room, almost a year later my mood board is pretty on point!
As I've mentioned before, I was on a mission to find the couch first as it would be the focal point of the room and I knew I could easily design the rest of the space around the couch. Plus if you've ever ordered a couch before, you know it can take 6-8 weeks to be delivered (ugh!) !!
After finalizing my living room concept, I knew I wanted a white or neutral slip covered linen couch that was at least 40″ deep. Seriously, those were my exact requirements!!
What I've learned over time is that not all couches are created equal so it's super important to do your research to find a quality couch that can last for years to come. Size also matters when it comes to selecting a couch. After looking at the dimensions of my living room, I wanted a sizable couch that would look proportionate to the other pieces of furniture. One quick tip I always like to share with friends is that in order to help you get a better idea of how the couch will fit the space, I recommend putting down painters tape on the floor to get a sense of the how the couch will fit in the room. This can help prevent a serious expensive mistake! In case you're interested, here are more tips on how to select the perfect sofa!
As I've mentioned so many times before, Horchow is one of my absolute favorite retailers to shop for furniture. They have a huge selection to chose from and so many of their pieces align perfectly with my aesthetic. As you could imagine, I looked at every major retailer to find my perfect couch and was so excited to see Horchow had exactly what I was looking for! I opted for their Annalise Sofa in white and couldn't be happier with my selection.
I'm excited to share that you can shop my couch 20% off today + free shipping for Labor Day with promo code 'LaborDay'! Also, definitely take a peek at their entire sofa selection here!
Bekka Palmer Photography | *In partnership with Horchow