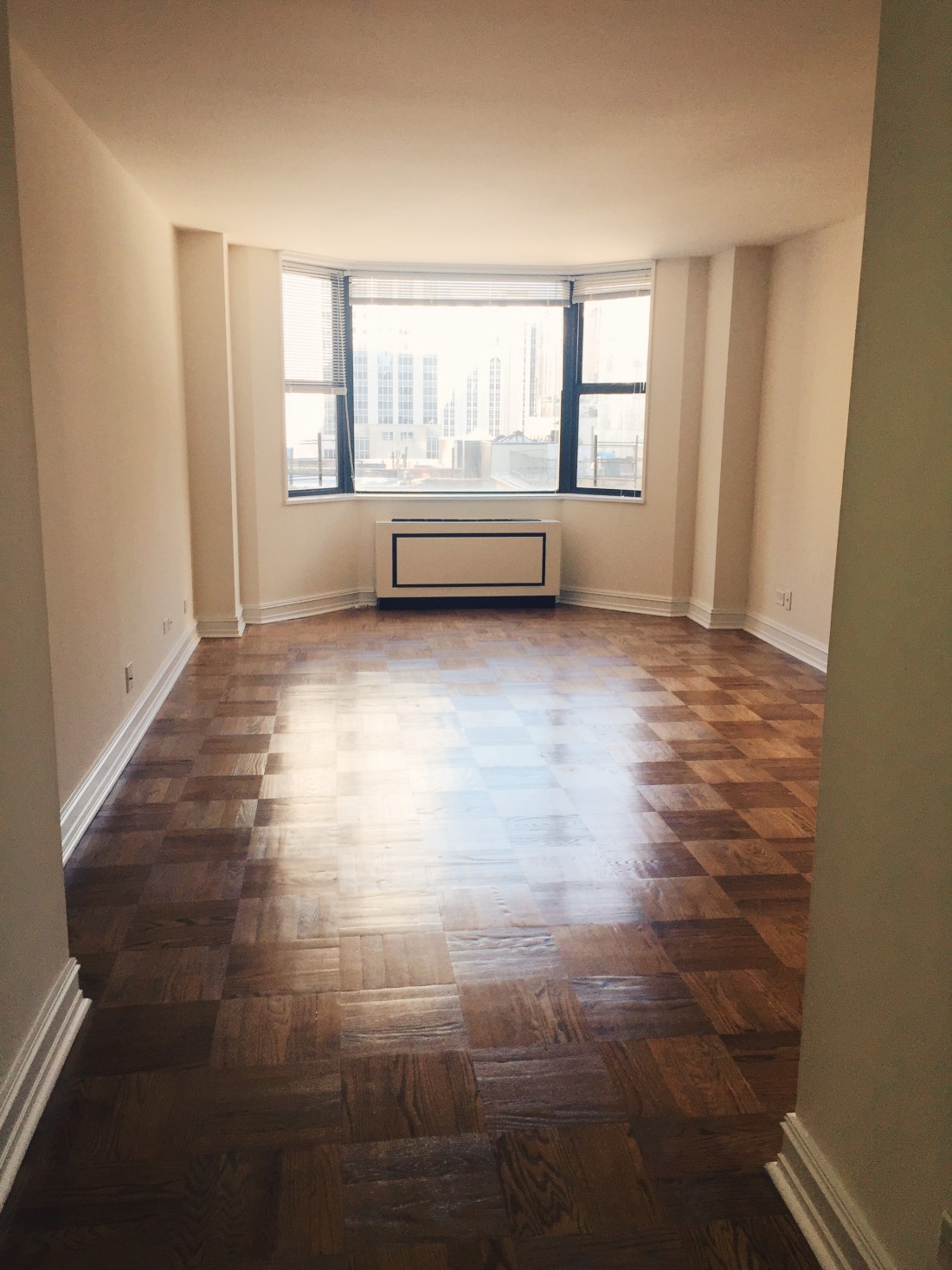 My living room design is underway, people! It's officially been a month since I moved in to my new apartment and I have to admit, things have been moving a bit slow. I've been scouring all of my favorite brands websites, blogs, magazines and Pinterest to try to nail down the aesthetic. Although I think my design will naturally evolve over time, I'm excited to share my initial inspiration board today with you guys.
If you are new around here, last year I participated in the One Room Challenge (which is conveniently happening right now).  Although I'm not part-taking in the current challenge, I am excited to document the process with you guys in the same fashion. The main reason I'm not participating this year is due to how long the pieces of furniture I've already selected are going to take to ship. There's simply no way I could get everything done by the reveal week in November! So any how, I still hope you guys are excited to follow along. I think it's going to be good!!!!
I've been working on this inspiration board for a few weeks now. Although I didn't include every piece of furniture that will encompass my living room, I thought this was a good start. As you can see, I'm sticking with my ever-favorite color scheme: blue and white. I'm also looking to include a ton of natural wood elements. I love both this dinning table and bar stools from Joss and Main (you really can't beat these price points!!) I'm also so excited to partner with Dash and Albert again on my living room rug – I've decided on this one! It's funny, I was actually trying to get away from a blue rug and opt for a more natural fiber or neutral rug but what can I say? I know what I like.
Here is everything that's currently on my to-do list for my living room (which literally is everything):
I need to finalize my couch. This is going to take the longest to ship so this is priority number uno!!!
Dash and Albert rug. Done! Waiting on delivery.
Statement chair. I've had my eye on this spindle chair! Thoughts?
Finalize dinning table and bar stools.
Finalize coffee table. I'm searching for the perfect marble top coffee table so please send any leads my way!
Art work for the walls. This will most likely be done last and will be based on furniture.
Fiddle Leaf Fig tree. Done! It's so cute, I got it at the flower market in NYC for $125 dollars.
TV stand and new TV. Unfortunately my 33 inch is not going to cut it such a large space.
Entry way console & accessories. It's been a little challenging finding the perfect entry way console under 38″.
Must. find. bar.cart.
So that's all I can think of for now. I'm sure more to-do's will pop up over these next few weeks! Be sure to check back every Wednesday for apartment updates! I can't wait to hear what you guys think. Xo. Lauren
Shop The Post