Hello, pretties! Happy Thursday. It's been raining here in New York for the past two days – talk about miz. Whenever we have cold and wet weather like this my first reaction in the morning is revert to the biggest, most comfiest sweater I own. Most of the times I reach for one of my classic cable knit sweaters. Although I own this type of sweater in just about every color, there is something about a white or off-white cable knit sweater to get you through the various seasons of the year.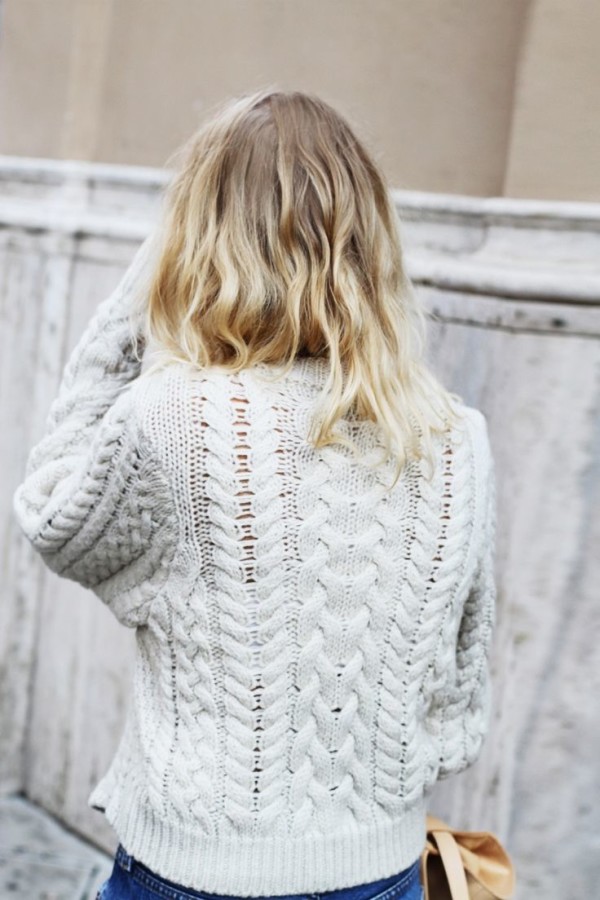 Whether you prefer a single, spiraling cable or an intricate braid, there are so many different takes on the iconic sweater. From season to season, the cable-knit sweater remains to be a wardrobe staple. I also love the fact that it can add a "borrowed-from-the-boys" element to a woman's style.
There are so may great options to rock this fall. From Tommy Hilfiger's textured cable-knit (on sale for only $55!) to J.Crew's Merino Wool Cable Knit sweater, there are plentiful of options at a wide range of price points. Click through to below to shop my top picks of the season.