You know I love a good bar cart, especially when it comes in gold and is topped off with my favorite accessories. I have seen this bar cart across the web but can't wrap my head around the $1,000 price tag.
So instead of investing a pretty penny into pricey furniture, I've rounded up a few key pieces on how you can get the look for less.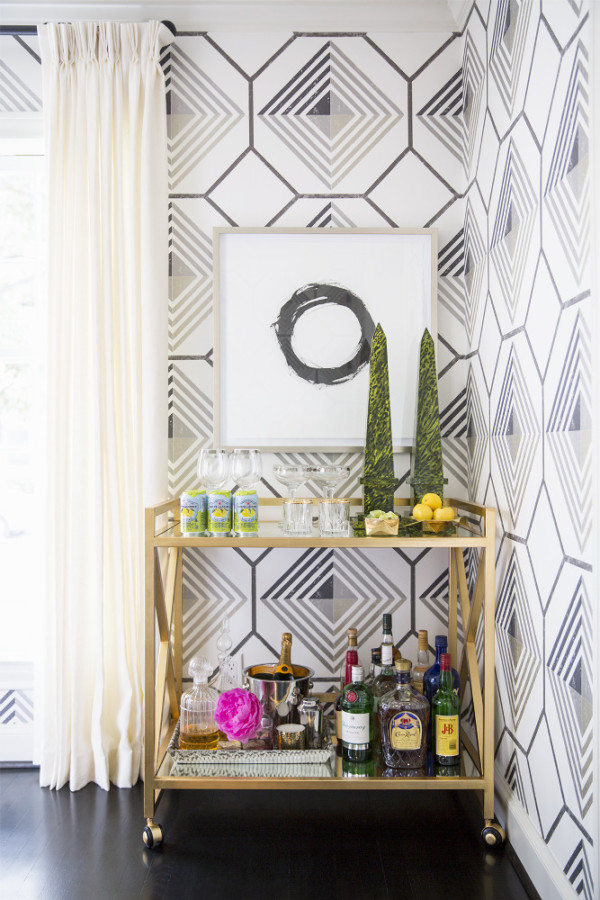 Insert Target. I've been such a fan of this pretty little bar cart for months. I've blogged about it many a times, but it really is so versatile and can be used a number of different ways! And can we talk about the $100 dollar price point for a second? Yes, please.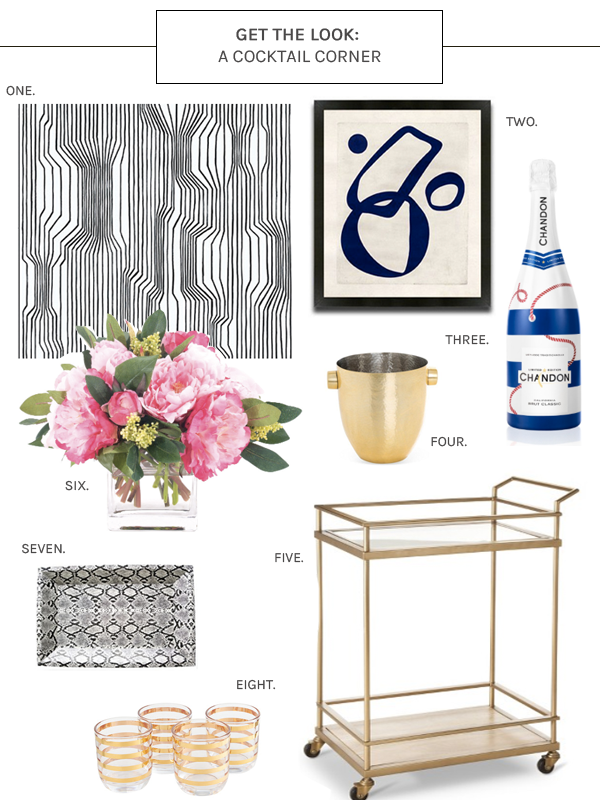 When it comes to accessoriszing a bar cart or creating a little "cocktail corner" like this one pictured above, it really is quite easy and only comes down to a few key elements:
The first is the bar cart (trick: if you don't have a bar cart place a low bookshelf in a corner that has a similar height and width). Target and One Kings Lane both have great affordable bar cart options.
Third is a delicious cocktail recipe! One cannot go wrong with this St. Germain cocktail recipe I found on Domino. Mix the ingredients listed below and garnish with a lemon peel.
What's on your bar cart? Xoxo. Lauren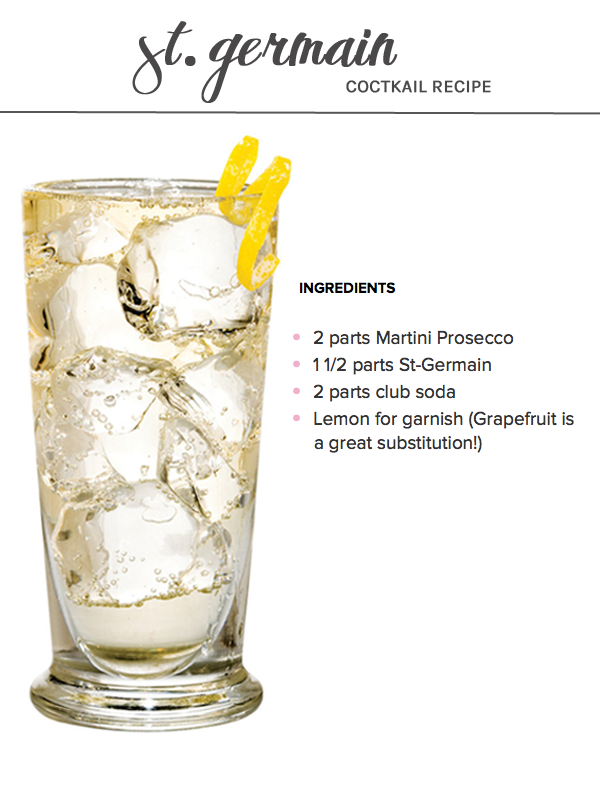 Threshold Bar Cart // Wallpaper // Artwork // Chandon // J.Crew Tumblrs // Tray // Brass Ice Bucket
First Image by Brittany Ambridge