It is quite crazy to think that I met Danielle and Alaina over three years ago when I was living in Chicago and first started Girls of Lincoln Park – seriously, where does time go? I remember the countless hours they were working to get The Everygirl ready for launch and now it's been so fun watching them grow and their success!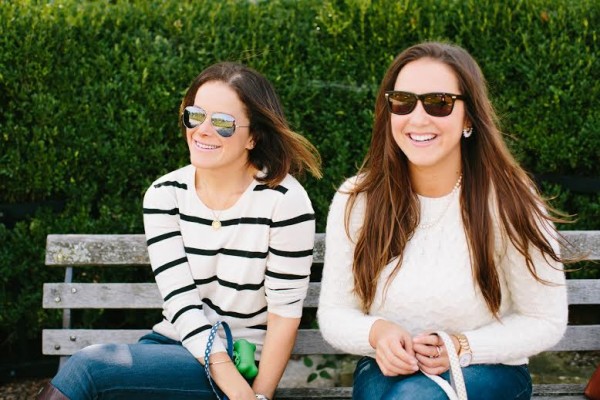 When they first told me about their exclusive line for Interior Define, I knew I was going to be instantly obsessed. I couldn't think of two better people to design a chic yet timeless sofa. Without further ado, I bring you today's Coffee Talk feature with Danielle and Alaina + more information on their sofa collaboration!
1. Top Three Interior Design Tips & Tricks 
Alaina: 1. Stripes (anywhere but have stripes somewhere – they add great visual interest). 2. Lighting (never use overhead or the "white" light bulbs, have an abundance of lamps). 3. Hang a gallery wall (make sure frames are different sizes but ensure there is a cohesive color theme!).
Danielle: 1. Stick with neutrals for bigger pieces (sofas, chairs, headboards, etc.) and try to add a little texture with linen, velvet or something that stands out. It's much easier to switch out a blue pillow as opposed to a blue sofa. 2. Keep things simple but add something that makes a statement. I never really go crazy with pattern or color (my bedroom is all grey and white). My headboard is a dark grey tufted linen and it really stands out in my room. 3. Always have fresh flowers or a plant and a candle or two. ZZ plants are really easy to keep alive (perfect for plant killers like myself). I also love my fiddle leaf fig and usually have orchids somewhere in my home since they last for at least 2-3 months. Last but not least, I almost always have an illume candle burning in my living room or bedroom.
2. How did you come up with the design of your couches for Interior Define? What did you think about and what was most important to you when creating the line?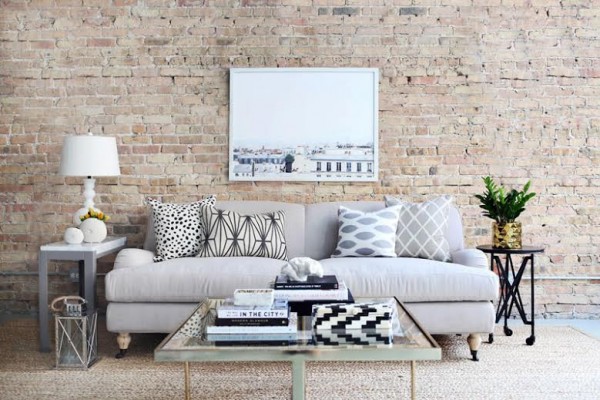 Alaina: We were very excited to partner with Interior Define because of their budget-friendly pricing without sacrificing quality. When it came to color and fabric, the majority of our survey respondents voted for a linen-blend as their top choice and we couldn't have agreed more! So both Lucy and Rose are available in two neutral linen-blends: a light gray and a light beige. We wanted to create sofas that are perfectly sized for any apartment, condo or small-space dweller.
Danielle:  This goes back to one of my top interior design tips and tricks. We wanted to design two pieces with a natural palette, that were both timeless, chic and affordable. I've been dreaming of owning an English roll arm with caster legs for years but they're always so expensive so this was my chance to design my (ok, our) dream sofa.
3. Go-to Brunch in Chicago 
Alaina: Grange Hall
Danielle: Beatrix is probably my go-to since it's near my gym. They have almond milk lattes and a fantastic gluten free menu. My all time favorite spot is Nightwood in Pilsen. It's sort of a trek outside the city and they only serve brunch on Sundays, but the food is epic. So worth it.
4. Nail Polish Color of Choice: 
Alaina: Always, white.
Danielle: Essie After School Boy Blazer.
5. Must-Have Coffee Table Books or Coffee Table Staples: 
Alaina: Even if it's cliche, I have to say Domino. I regularly reference it for tips on things like hanging curtains and where a rug needs to be placed in relation to furniture. It's really helpful the way it's organized! Other staples include a scented candle and a glass of red wine.

Danielle: Elements of Style by Erin Gates and Bright Bazaar by Will Taylor. They're both awesome people with an amazing sense of style, and I actually took 3 photos in Erin's book, so that's pretty much the coolest thing ever.
6. Best Piece of Advice You've Ever Received: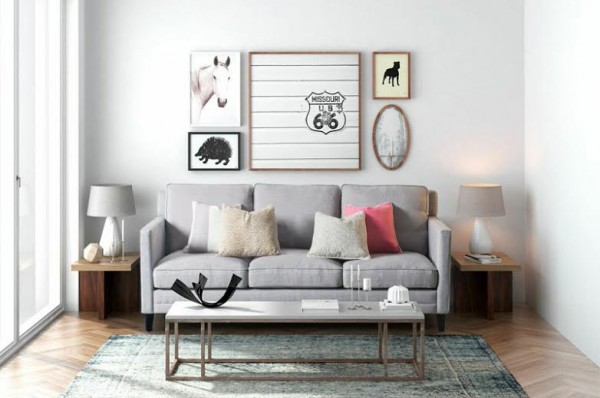 Alaina: My dad told me in high school, "Find something you're passionate about and make it your job." I've fortunately done just that with the Everygirl!
Danielle: A few friends (mostly with children) have told me not to feel behind and to really embrace being on my own, so that's what I'm doing.
7. Currently Reading: 
Alaina: Game of Throne series.
Danielle: A few photography books.
8. Favorite Hidden Gem in Chicago: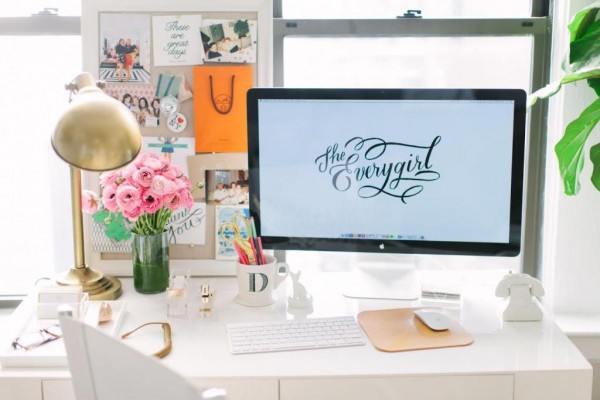 Alaina: Ahhh too many to list. Hopleaf in Andersonville, Flo in West Town, Julius Meinl on Southport, Uncommon Ground by Wrigley…Chicago has so many great restaurants!
Danielle: Irazu – great little BYOB costa rican restaurant. 
9. Guilty Pleasure: 
Alaina: Vampire Diaries
Danielle: Jeni's Ice Cream on Southport. Delicious. 
10. Motto: 
Alaina: "Life's not about finding yourself, life's about creating yourself."
Danielle: I'm not sure that I have one. I guess it would be to do what you love and make each moment count. Find you're happiness and never let it go.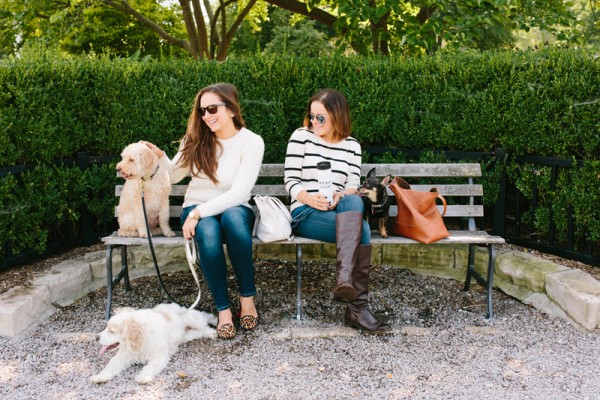 Follow along with Danielle and Alaina over on The Everygirl and be sure to check out all the deets on their Interior Define collaboration here!
< Images via Stoffer Photography // Katie Kett >