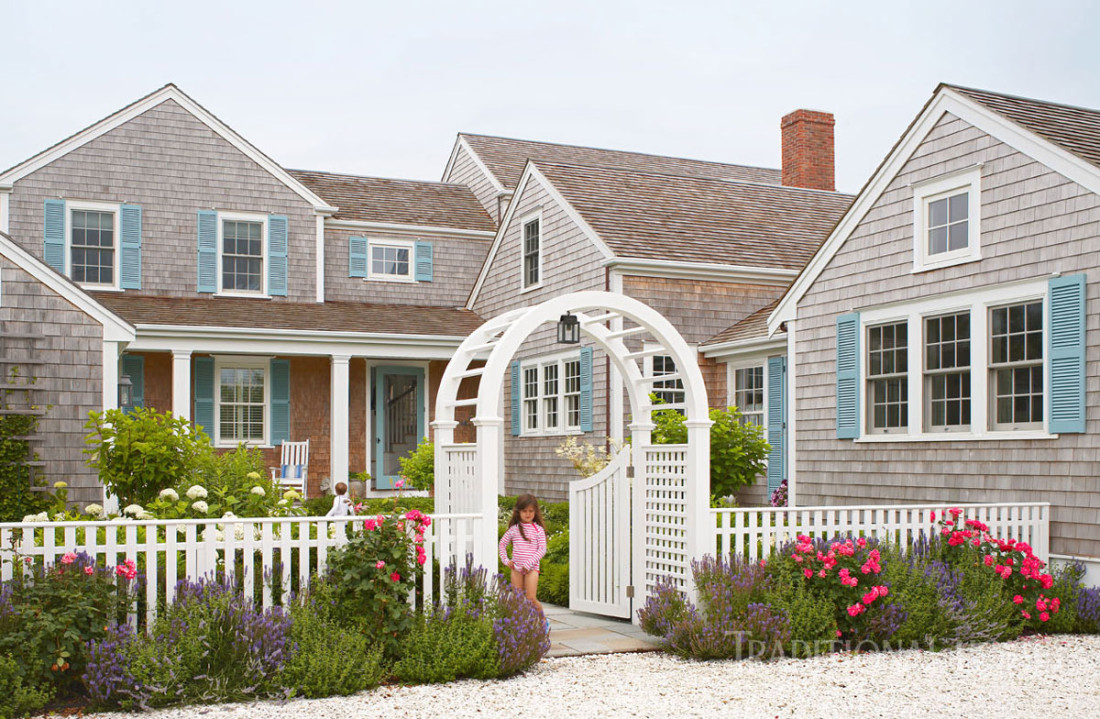 I was browsing Traditional Home the other day and came across this Nantucket home tour that I had to share with you guys! Although it's not as nautical or as "blue and white" as I typically like homes on Nantucket, I love the traditional elements design firm Nancy Serafini incorporated throughout this spacious family abode.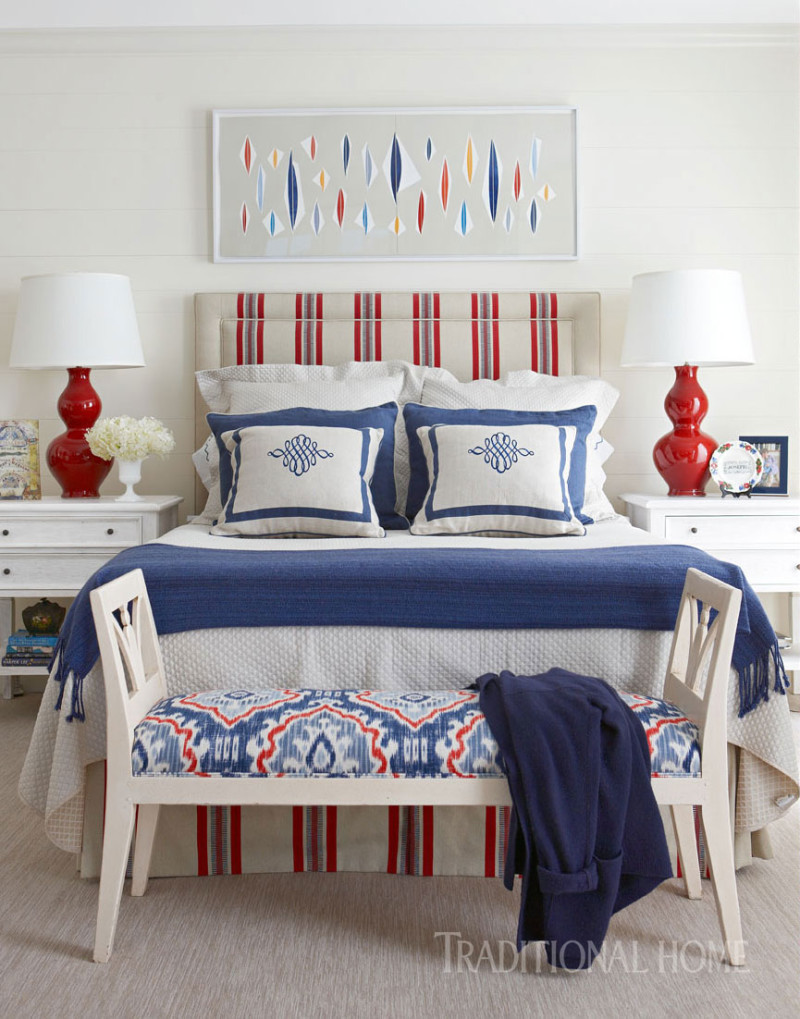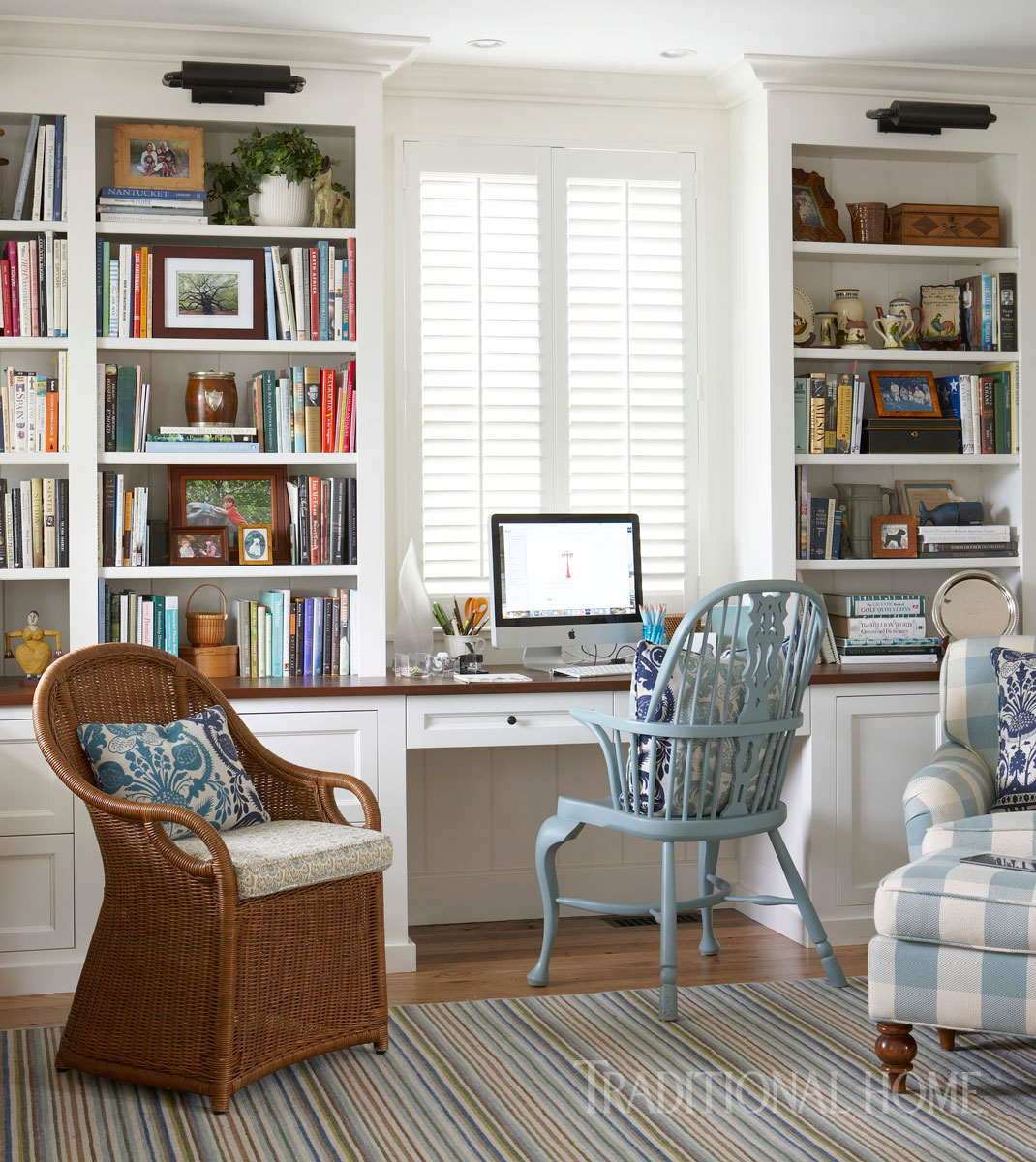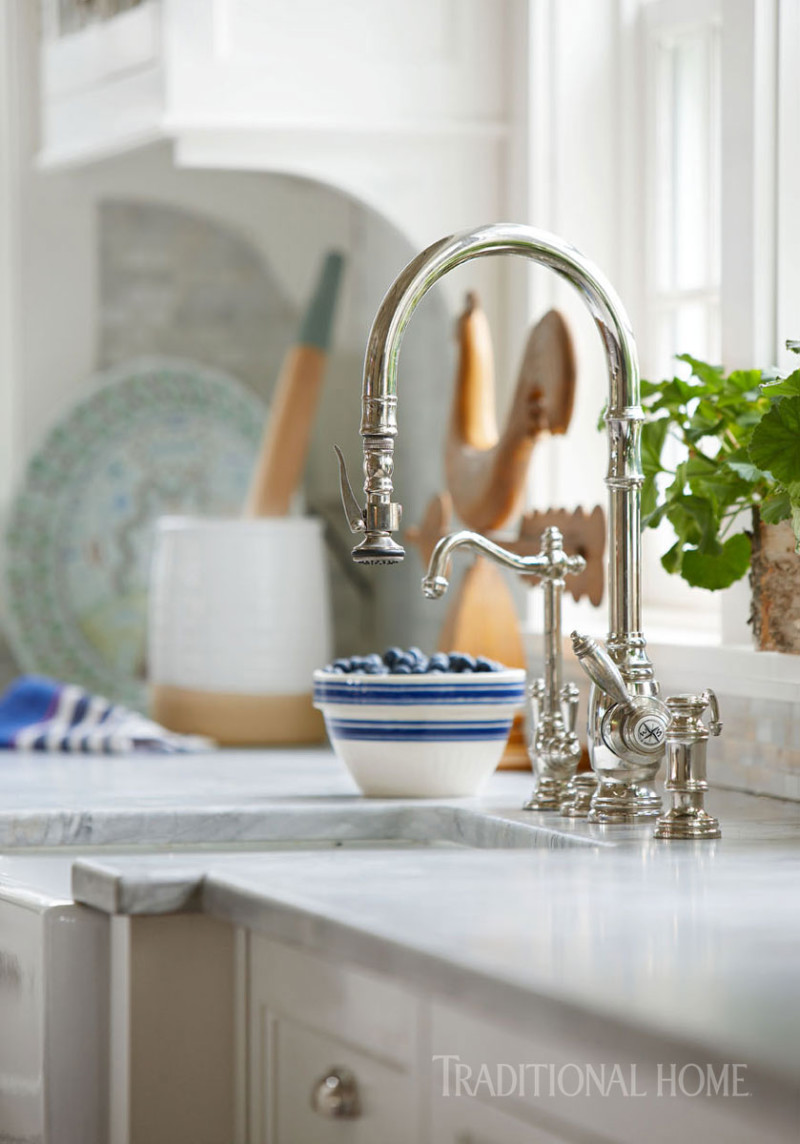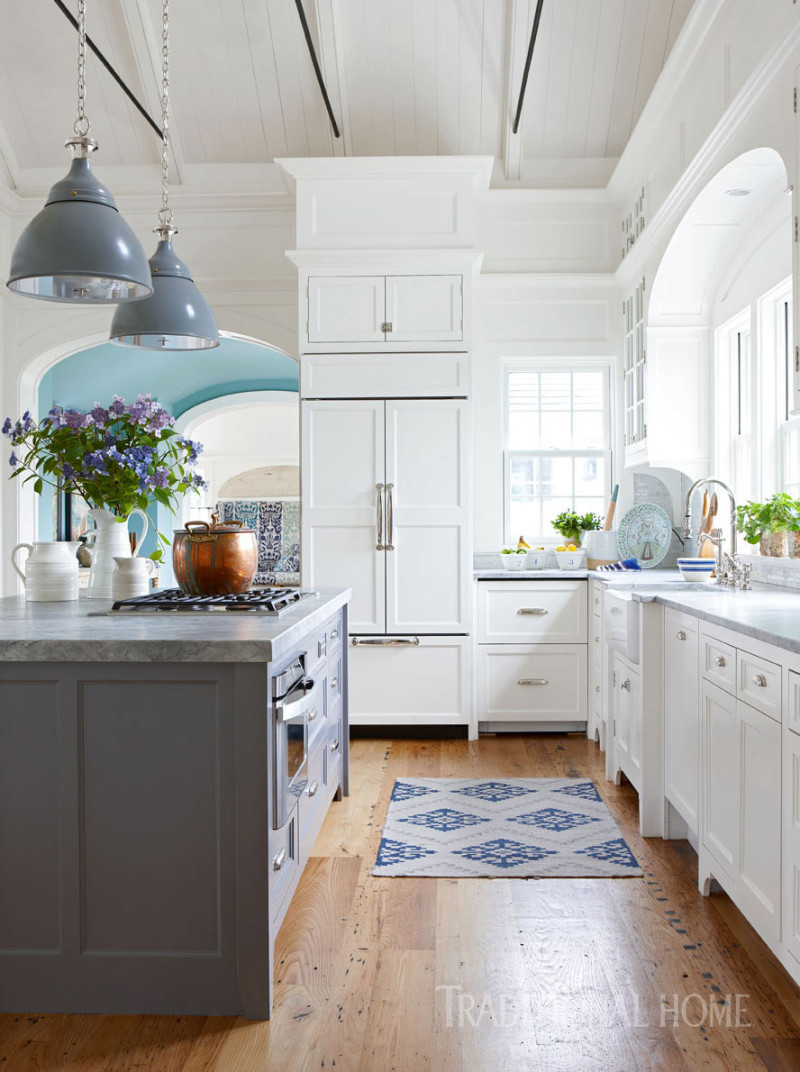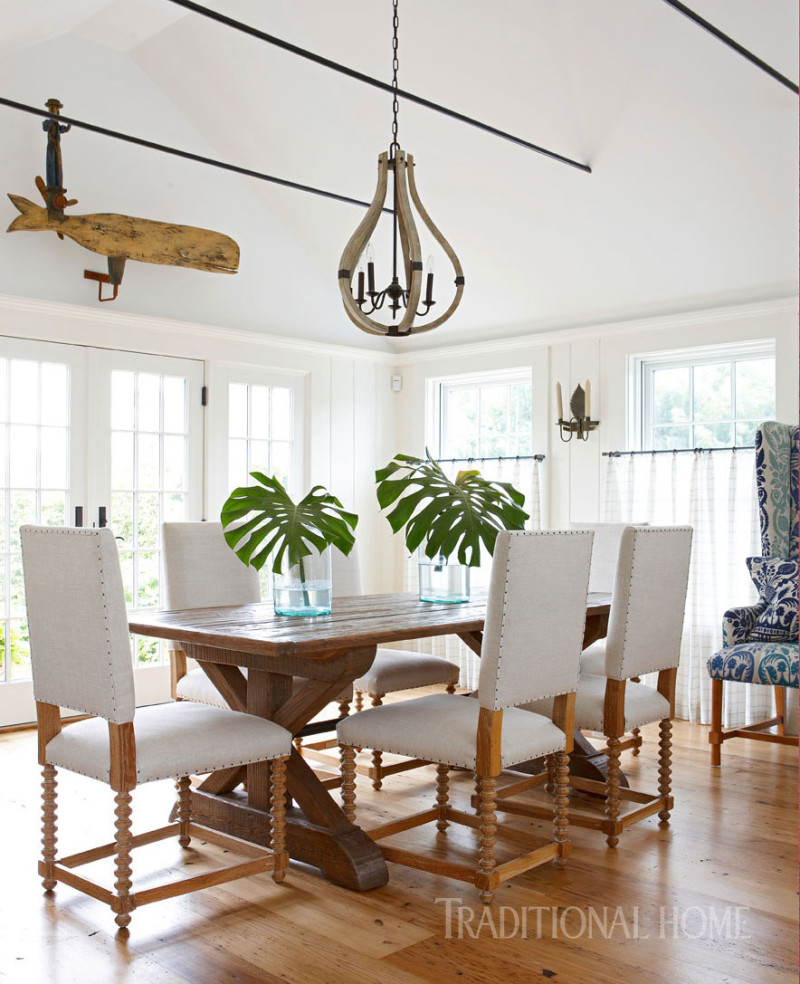 "I never wanted a house on Nantucket," says interior designer Nancy Serafini, recalling the way she balked at husband Joe's suggestion they look for a weekend escape from their Boston home. "I went kicking and screaming." That was 32 years, one renovation, one addition, one remodel, and one new house ago. All in Nantucket, of course. "It's really quite the story," Nancy says.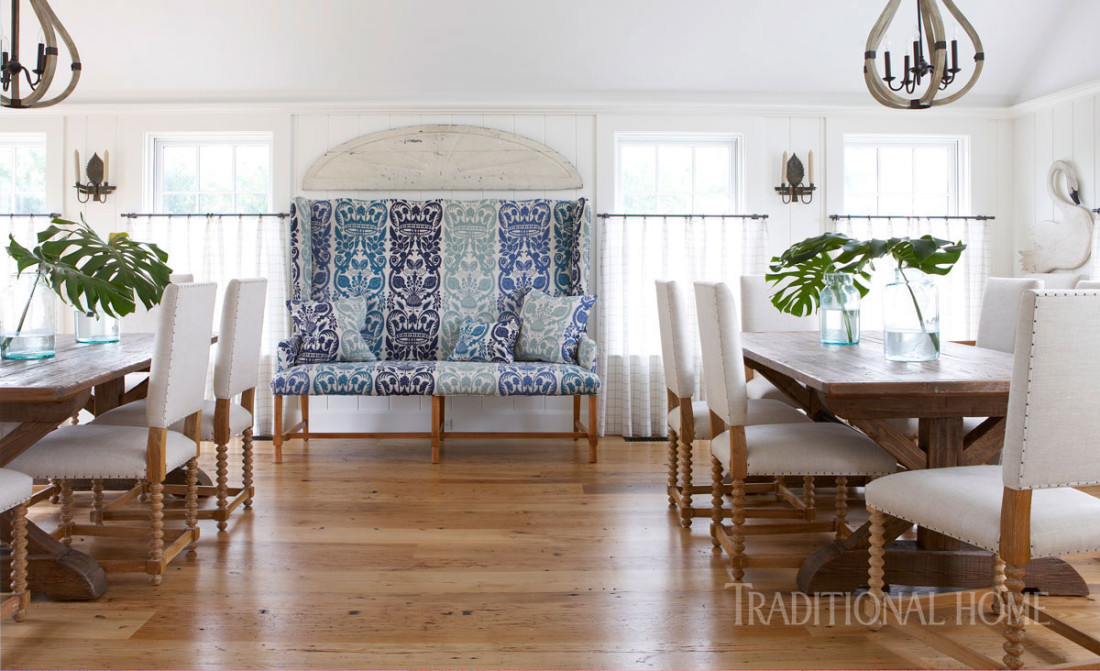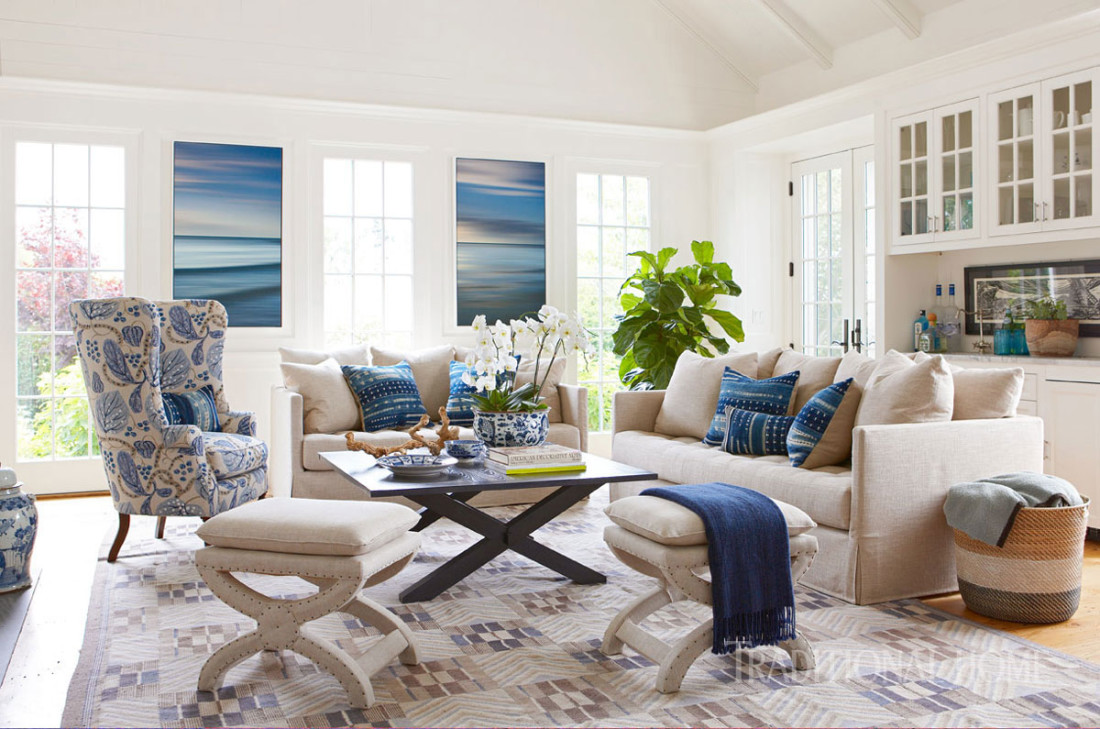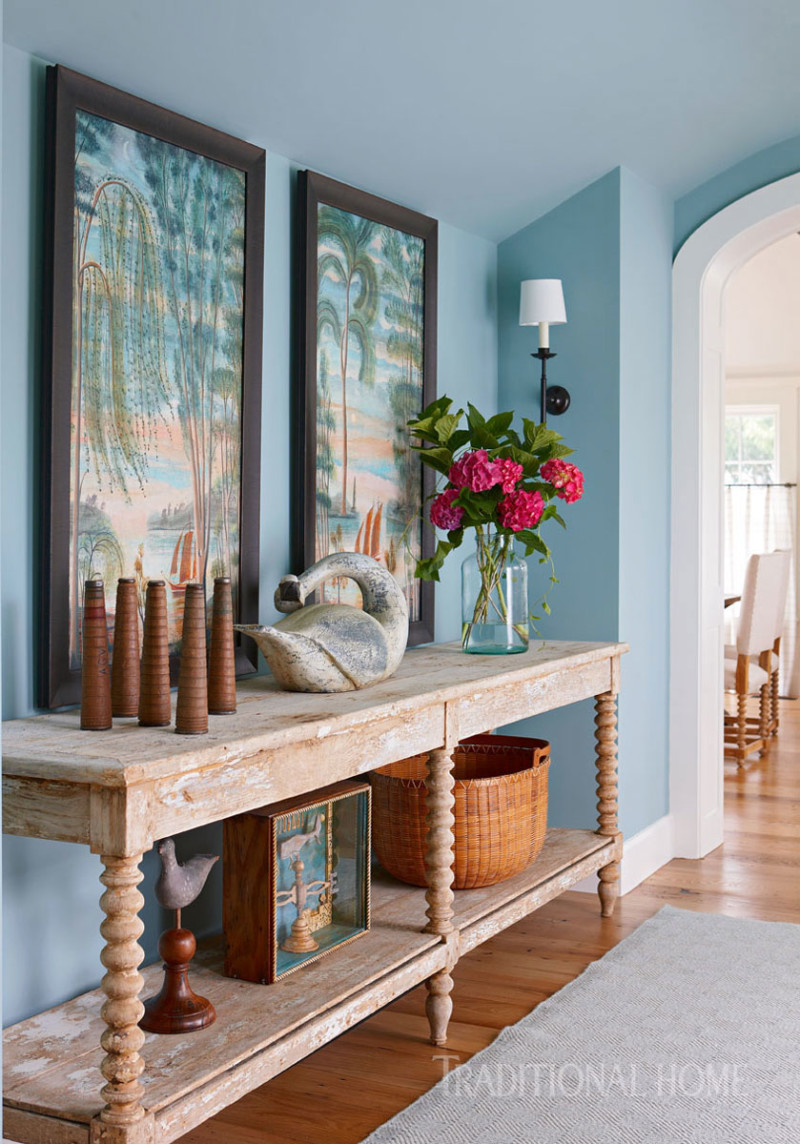 I loved reading through this story on Traditional Home. Here's the gist. Nancy and her husband bought a small 1960's beach shack back in 1984. As you can see, Nancy and her family completely gutted and renovated that small little beach shake into a huge family estate on Nantucket. Nancy points out in the story that her goal was to create different designated spaces throughout the home so it didn't feel too big. A few of my favorite rooms within the home have to be the office with those pretty white built ins, the dinning room utilizing two natural wood dinning tables and the bathroom with that bold floral wallpaper.
Get The Look
Images via Traditional Home