Hello, ladies and gents!!! It's official. We're finally BACK from London and Paris. If you've been following along on Instagram, you know I've been literally all over the place for the past 10 days. I'm currently writing this post extremely jet legged. I've been up since midnight New York time or 6am in Paris (the whole time change is a real doozy). I have so much great content lined up that today I wanted to start with where we stayed in London.
As I mentioned, Jess, Carly and I took a redeye from New York on Friday night to land in London at 7am. I actually really like red-eyes when traveling overseas so you can sleep on the plane and wake up to enjoy the city. However, I know sleeping on planes can be tough for many.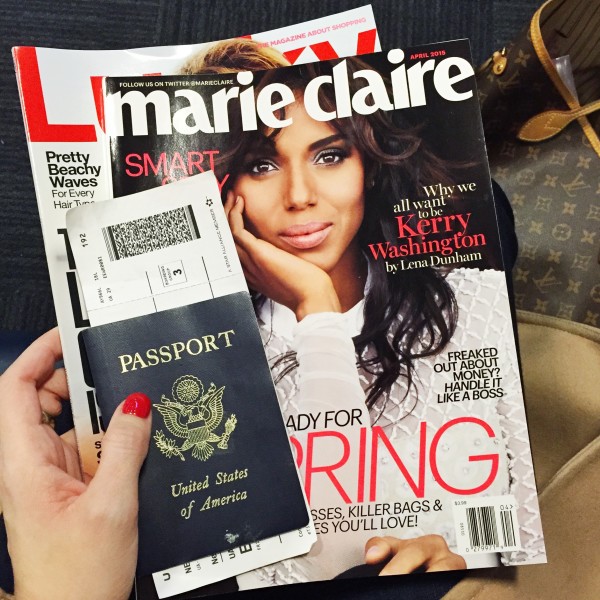 Where To Stay – The Langham London Hotel
When researching places to stay in London, we looked at both hotel and Airbnb options. I personally love staying in a hotel when I travel. There's just something about the little luxuries that come along with staying at a lovely hotel. A freshly made bed each day, white glove service, turned down service at night, the convenience of breakfast, room service (all of the room service), and more.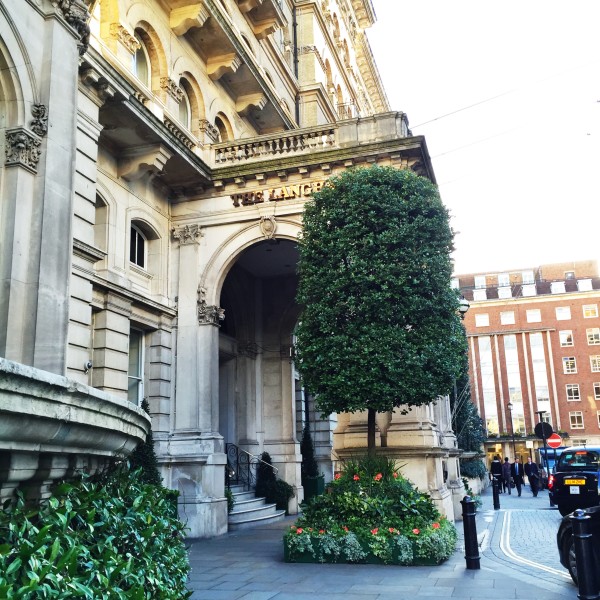 One of my girlfriends, Kelly of Kel and Kate, first introduced me to the Langham before we booked our trip and I'm so glad she did. The Langham team was nice enough to host us during our time in London.
The Langham is one of London's oldest hotels as it was built over 150 years ago. The hotel recently opened its new Regent Wing which we were able to experience – can we just talk bout the jacuzzi bath tub for a second? Ahhhh-mazing. The Langham also has a Spa located in the hotel with a steam room and pool that guests can also enjoy. Plus the breakfast situation was delicious, full of all the croissants your little heart can enjoy.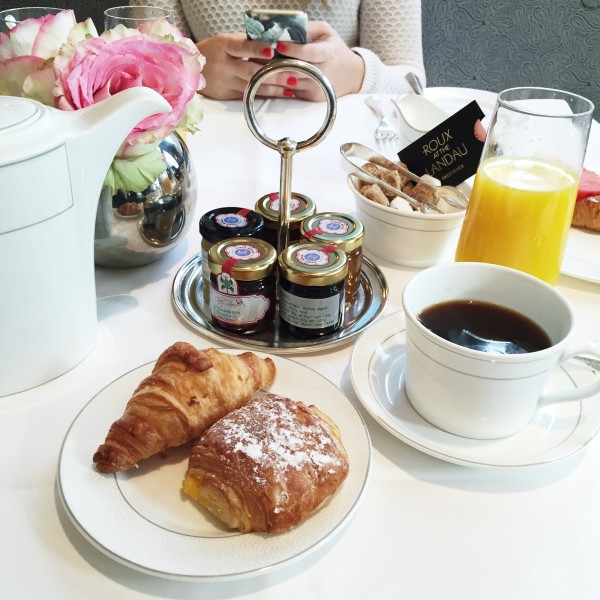 Having never been to London before, I wasn't sure of locations (what's good vs. what's not) but the Langham's location is central to everything! Oxford street is just steps away (the major shopping area), we were only a quick cab ride away to the SoHo neighborhood where all the delicious restaurants are located, as well as both Kensington and Buckingham palaces. Honestly, we were so lucky to be in such a good location on our first trip!
It's safe to say that when I come back to London, we'll definitely be returning to the Langham. A very big thank you to the team at the Langham for hosting us during our stay in London! Xo. Lauren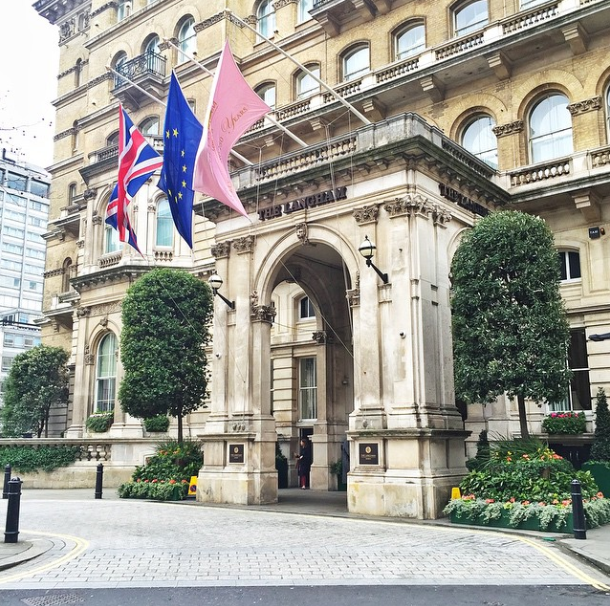 *In partnership with the Langham Hotel