When it comes to updating a space, decorating with books is one of my favorite ways to accessorize, add color, and display some of your favorite reads. There are so many picturesque coffee table books that it's easier than ever to add color to a room. Overwhelming? It can be. I've rounded up 5 key tips on how to decorate with books so you can give your shelves that magical touch!
1. Keep to a general color scheme. I personally love when book shelves line the walls of a room but it's important to keep shelving the same color and/or style.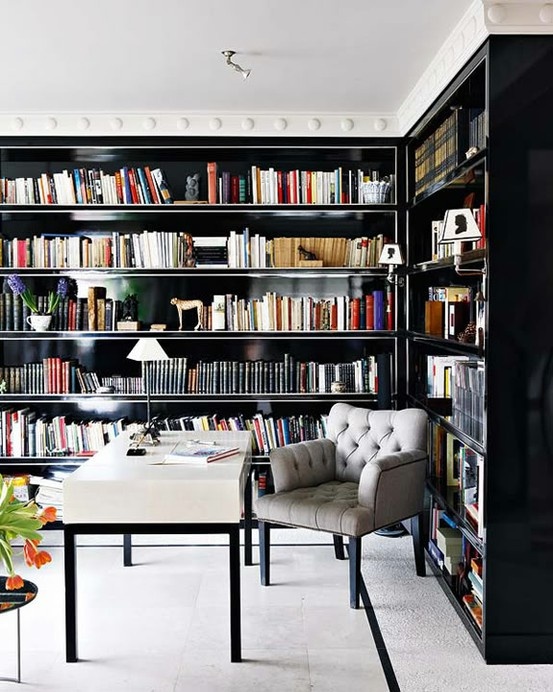 2. Go Horizontal. Gone are the days when book collections are displayed vertical across the entire shelf. Displaying your books horizontally can feel weirdly calming and serene. And don't limit yourself to books, you know those magazines that have piled up on your night stand? It's the perfect time to put them to use.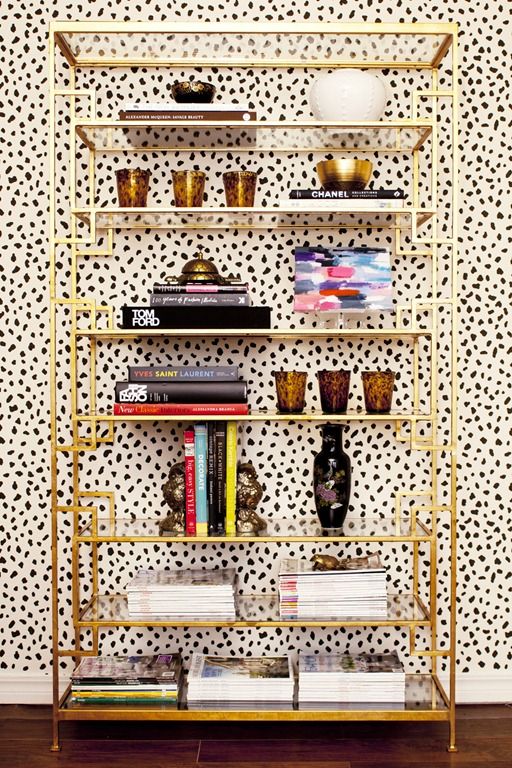 3. Accessorize between books. When you decorate with books, be sure to accessorize in between groupings. Whether you prefer to display your books vertically or horizontally, displaying different home accessories in between groupings will help create an eye catching and stylish vignette. Some of my favorite home accessories to utilize on bookshelves include this Jayson Home feather, mirrored frames, or a creative print.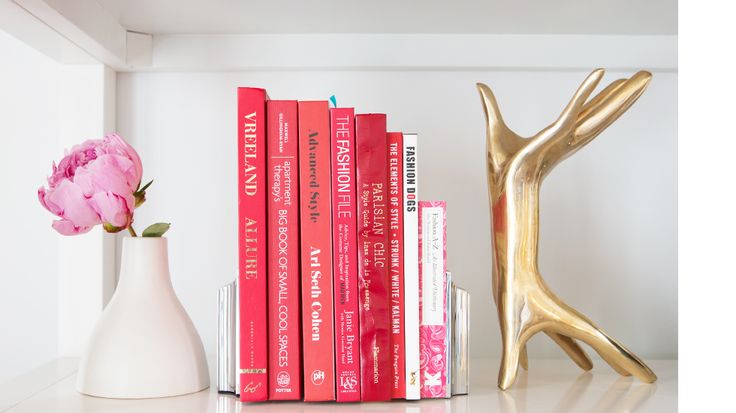 4. Group by Color. One of my favorite tips when decorating with books is grouping them by color. This will help create a visual balance on your shelf. And who doesn't want visual balance?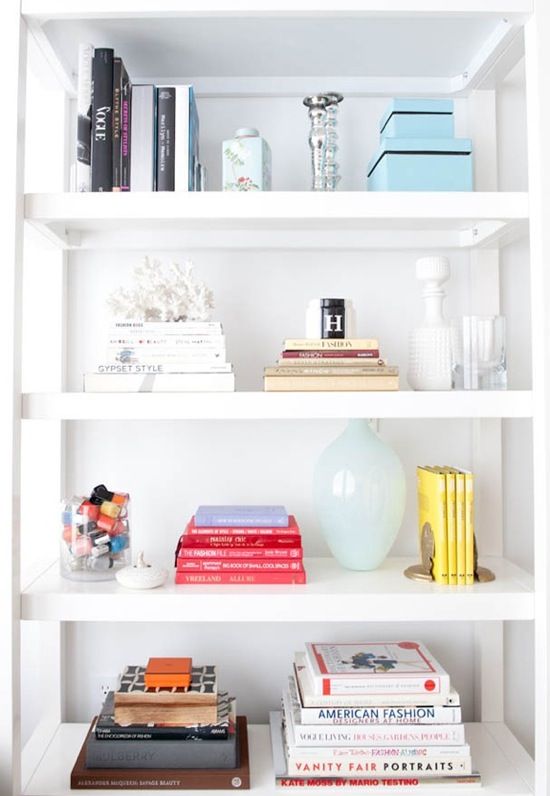 5. Pay attention to scale. To ensure your bookshelf creates plenty of interest, be sure to keep in mind variations in height, shape and volume. One good way to do this is to accessorize with items that have similar style.