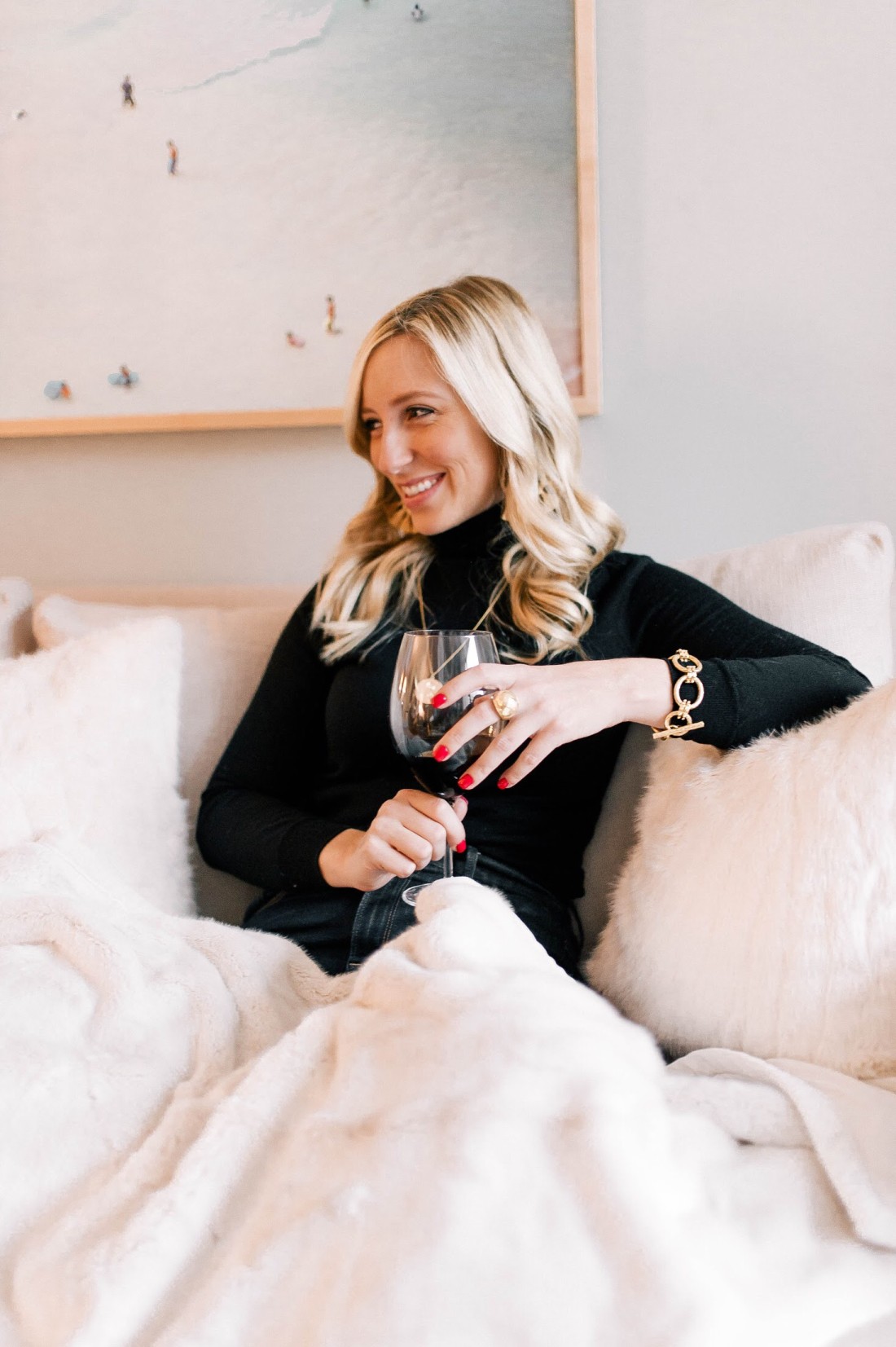 There's something about the cool fall weather that makes me want to curl up on the couch with a delicious glass of red wine and watch movies all night. Who's with me? Weekends at home are surely my favorite which means there's plenty of time to have your best girlfriends over and catch up on your favorite movies! Today I'm partnering with Chloe Wine Collection to share 4 tips on how to host an elegant movie night in.
Pick Up A Tray For At Home Entertaining
Trays are my favorite accessory to use when it comes to at home entertaining. Bunny Williams sent me her Amala Tray (photographed below) and it's one of my favorite entertaining pieces. For a casual movie night in, display your favorite bottles of wine and wine glasses with a fresh bouquet of flowers. Create a popcorn display with three different bowls of your favorite kinds of popcorn. Or, you could even create a sweets display for you friends to snack on just like you were at a theater! There are so many fun and different ways you can utilize a tray at home to enhance the atmosphere. For a more affordable tray option, I also picked up two of these white trays from Target for $12.99.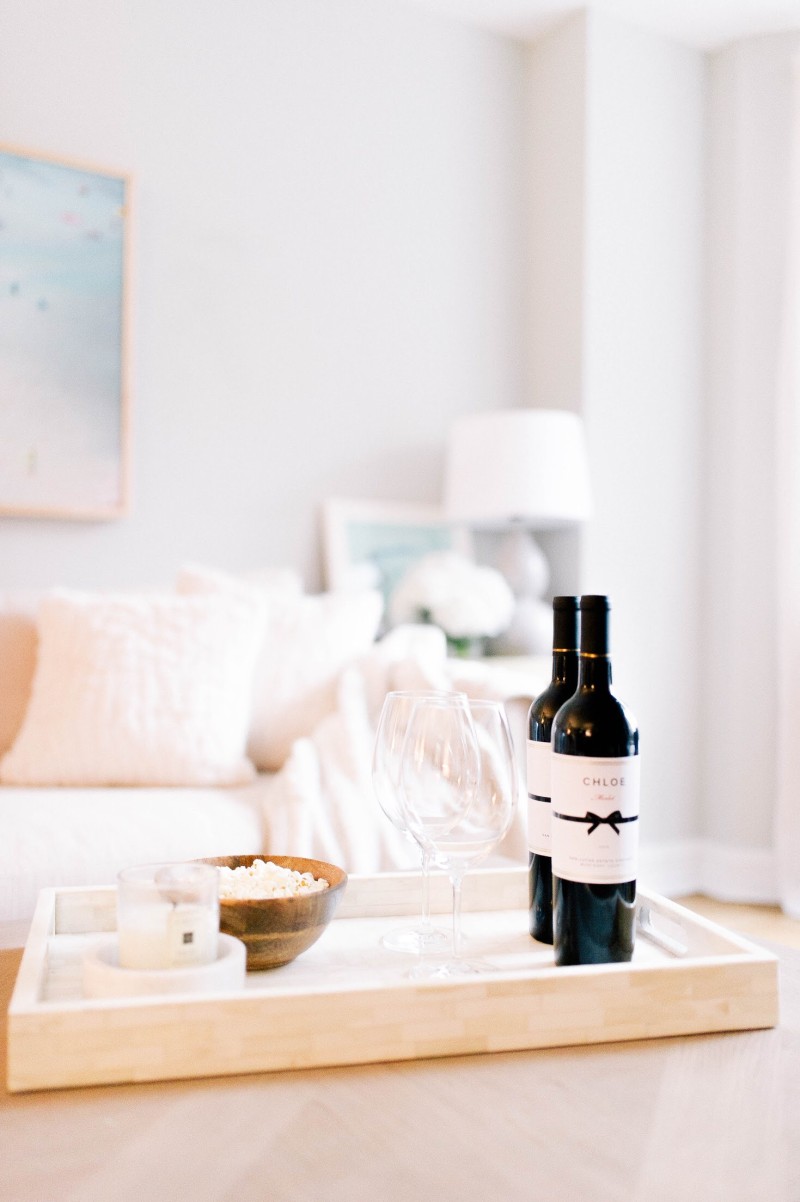 Serve Chloe Merlot
Whenever cooler temperatures arrive, I love to drink smooth red wines. Chloe's Merlot is a delicious full-bodied and elegant red wine that pairs perfectly with a wide variety of food – even popcorn! What I love most about Chloe's brand new Merlot is that is' definitely a crowd pleaser. This fall, I play to have 1-2 bottles of Chloe's Merlot displayed on my bar cart. The bottle is just too pretty not to be shown off!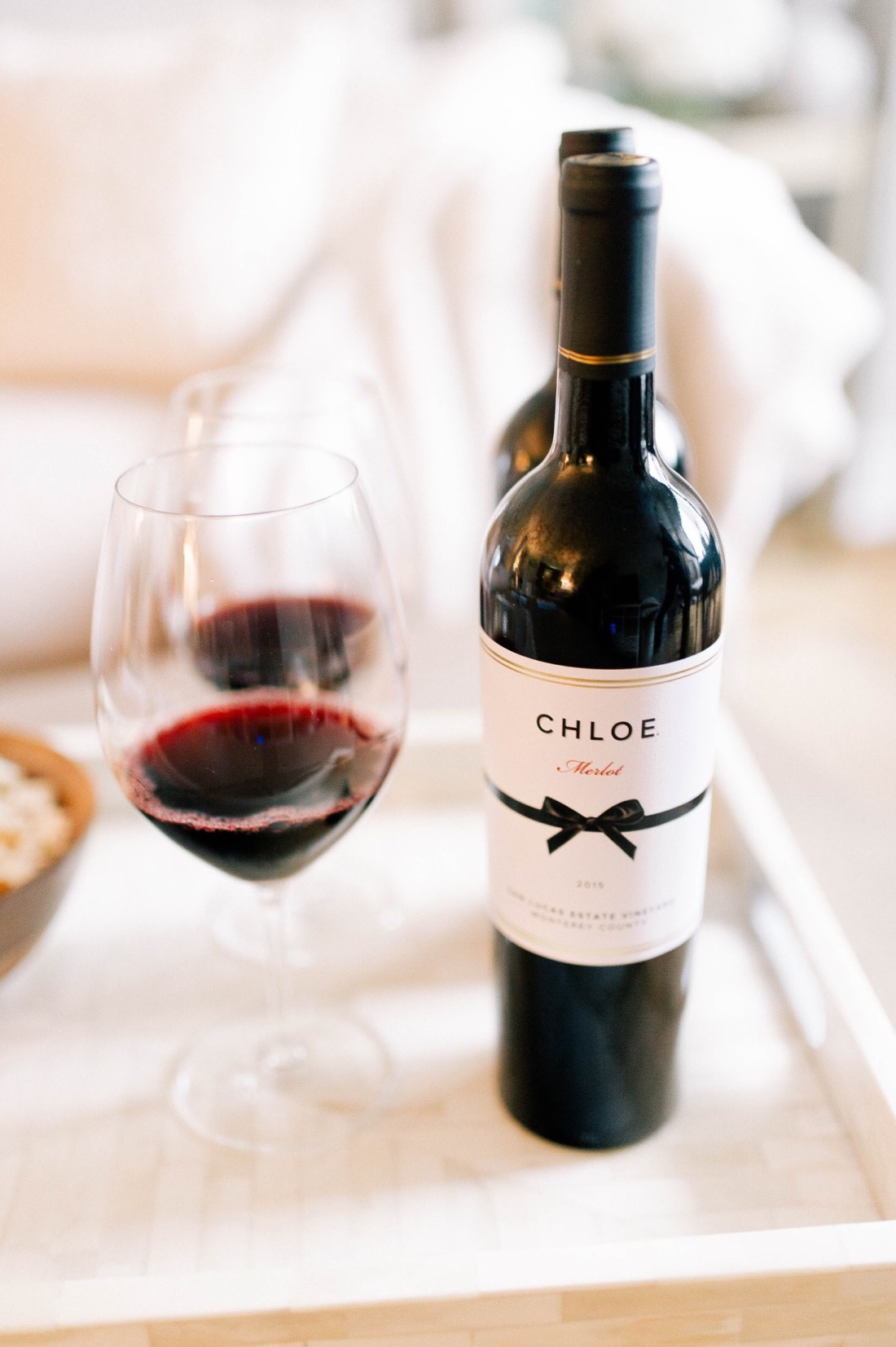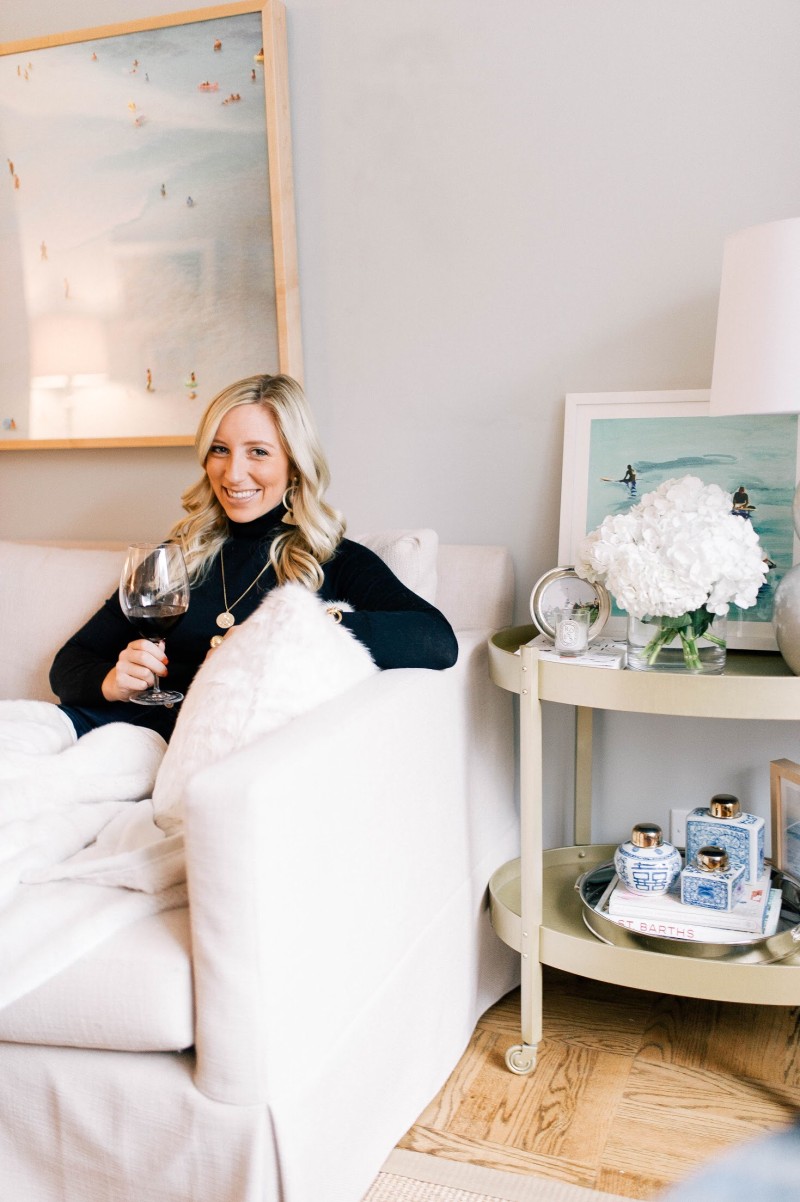 Pick An Oldie But A Goodie
For an elegant movie night at home, I love picking an old movie. Lucky for me, my girlfriends tend to be on board with this! I personally love to watch old movies that take place in New York or classic romcoms from the 90's. I can't tell you how many times I've seen You've Got Mail! It's my go-to. Whenever I host a movie night, I like to create a survey for my girlfriends to fill out prior to coming over with a list of movies to pick from. It's so fun to see what everyone is willing to watch!

Display Fresh Flowers
Last but not least, displaying fresh flowers for your movie night in is a must! I tend to opt for white hydrangeas or elegant display of white roses. It's such an easy and affordable way to enhance your space. My friends always appreciate that I have a fresh bouquet on hand at all times!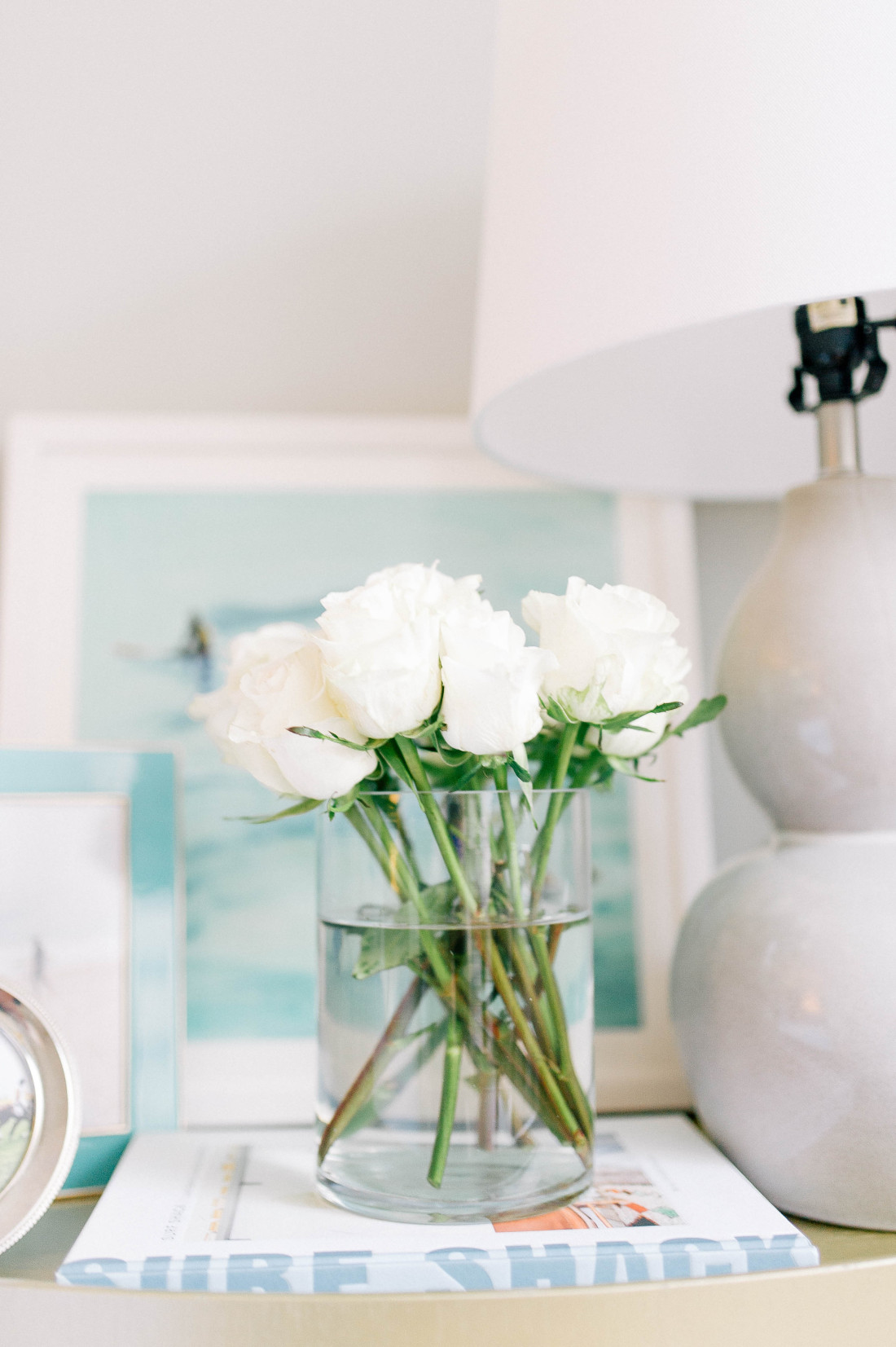 giftWhat are some of your favorite entertaining tips when hosting a movie night? Leave a comment below! For more information on Chloe Wine Collection, you can visit online at www.chloewinecollection.com or follow them on Facebook and Instagram! Xo. Lauren
gift
*In partnership with Chloe Wine Collection. Thank you for supporting brands that support Lauren-Nelson.com!