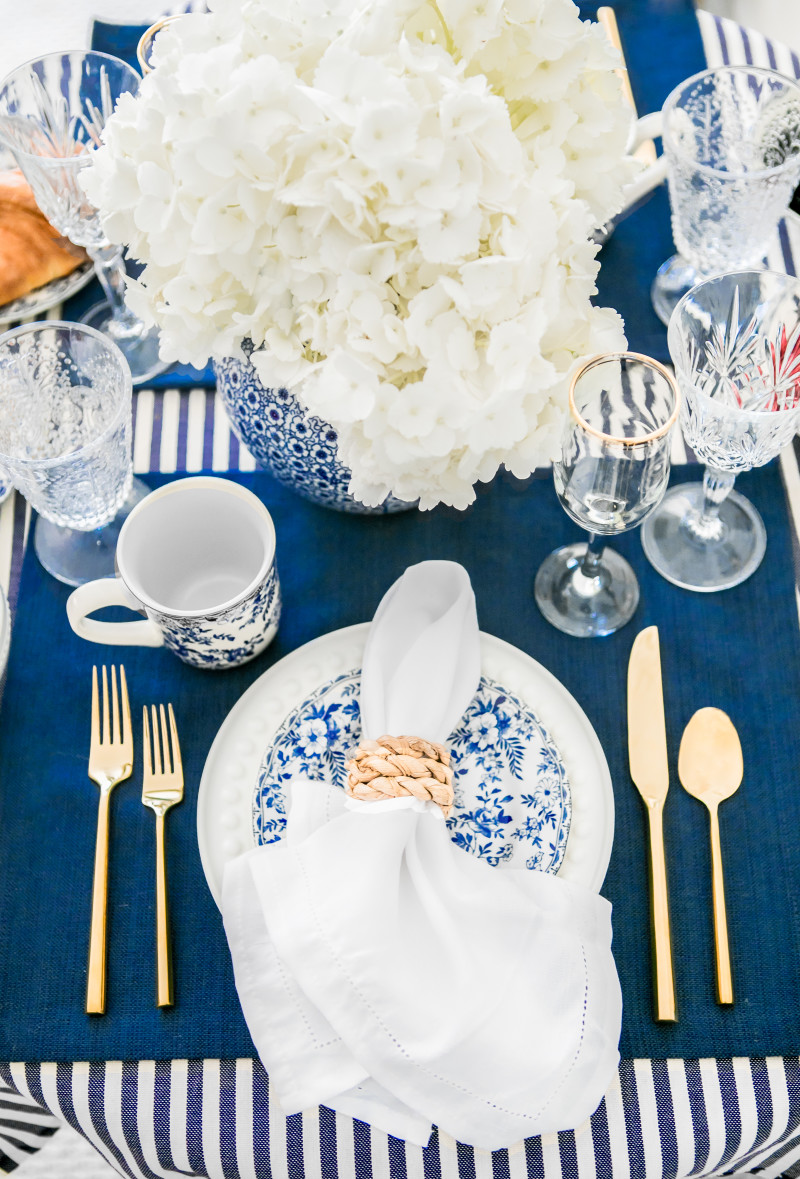 Now that I have space for a little dinning table, you guys can expect more entertaining content around here! I've been dying to host a brunch ever since I moved in to my UES apartment. After officially getting my dinning chairs from Wisteria the other week, I thought it was about time I got around to hosting a cozy winter brunch! Introducing my first blue and white tablescape..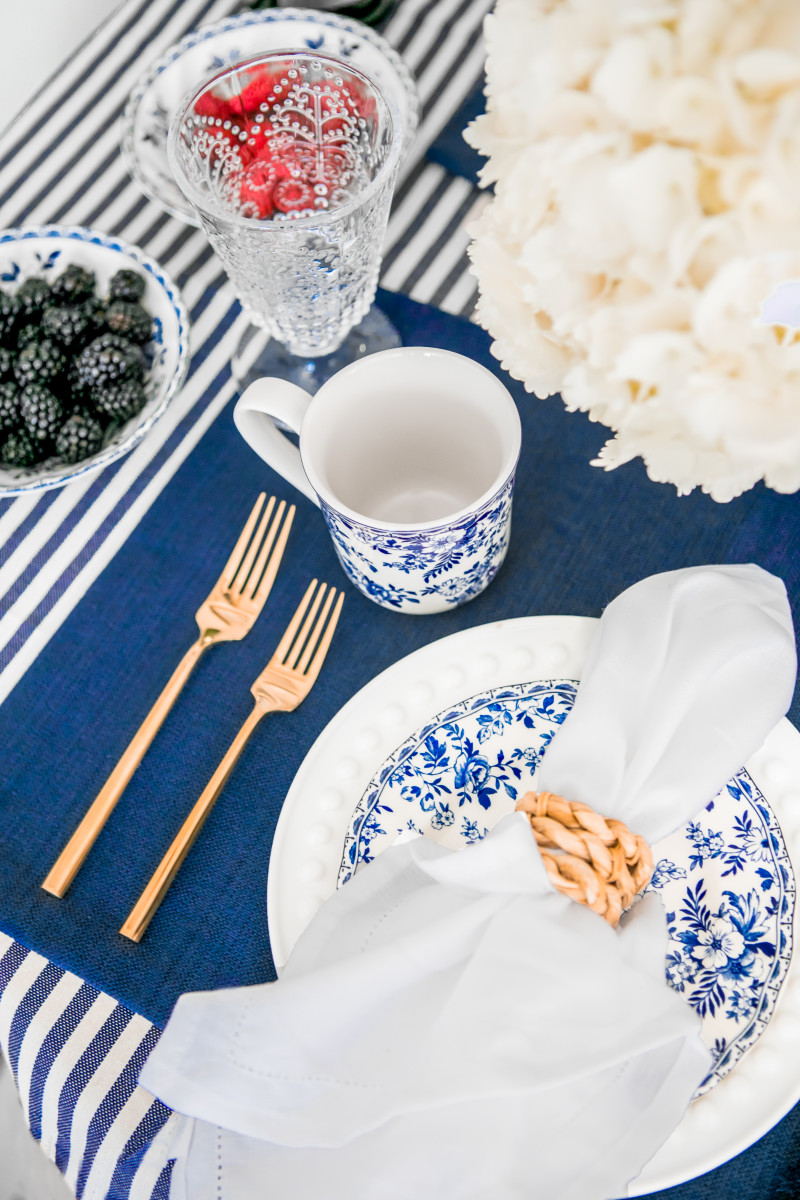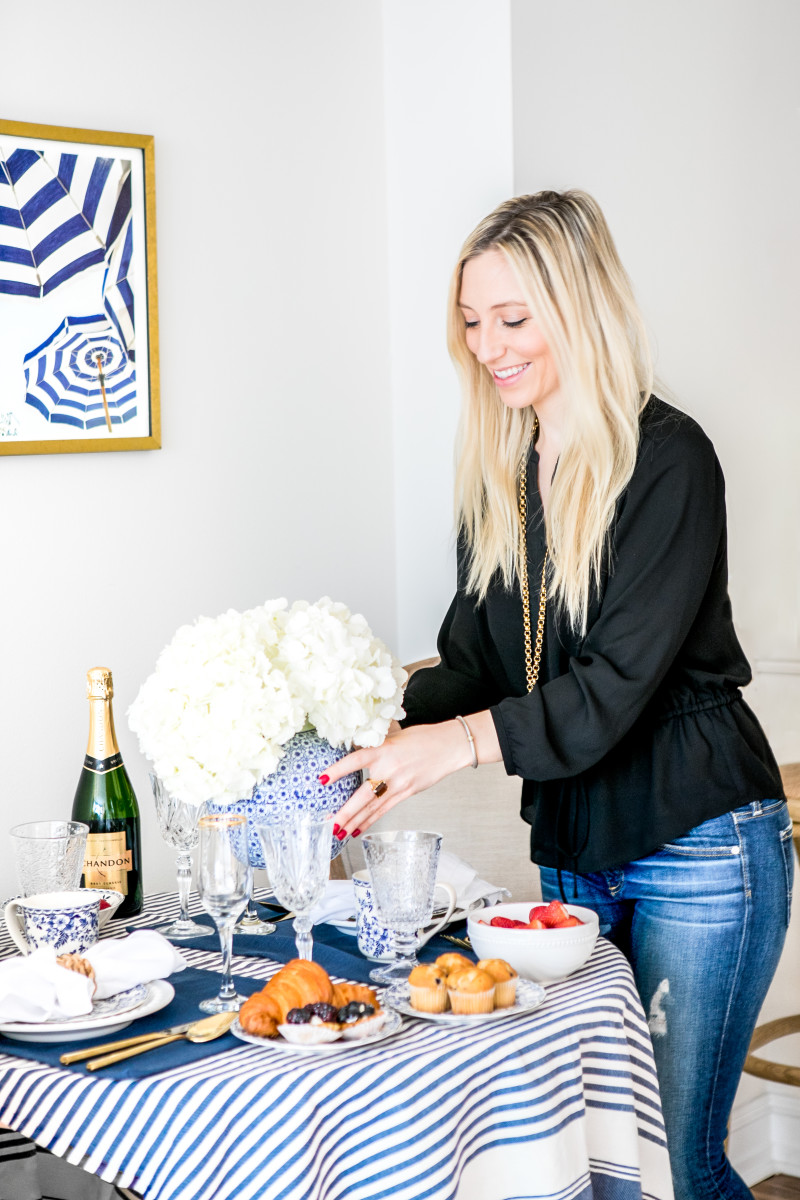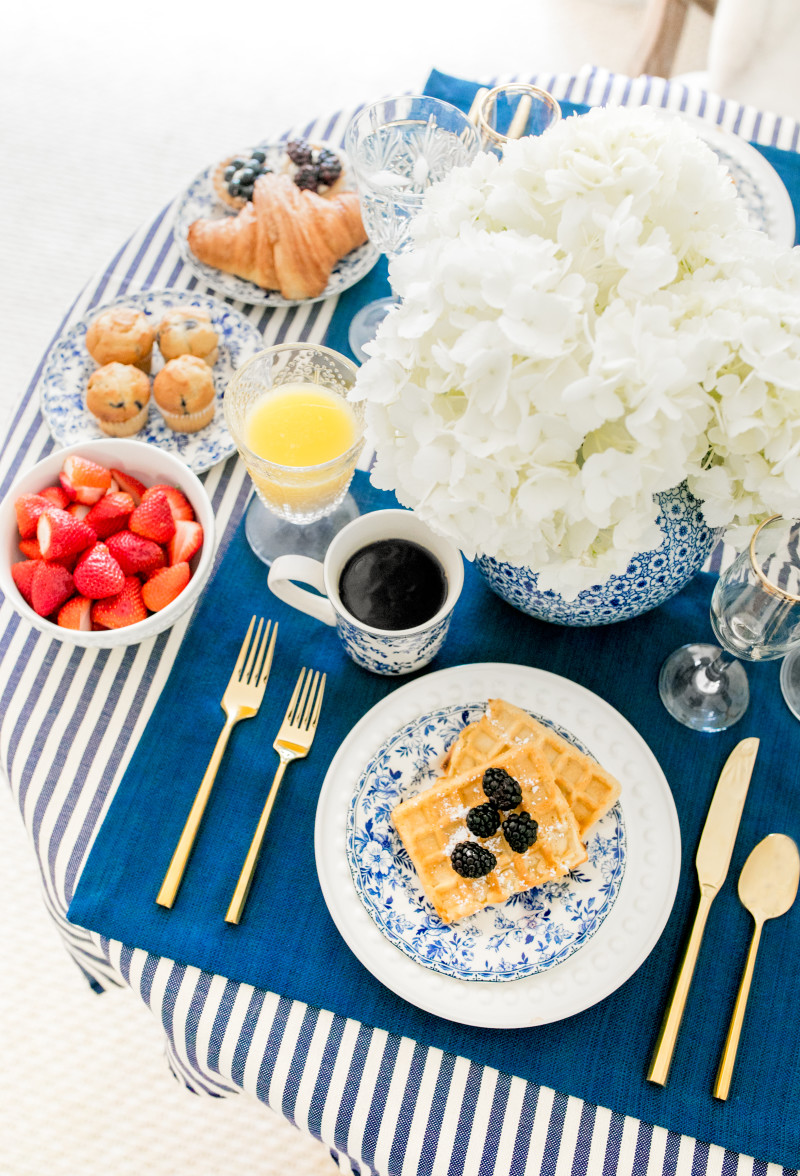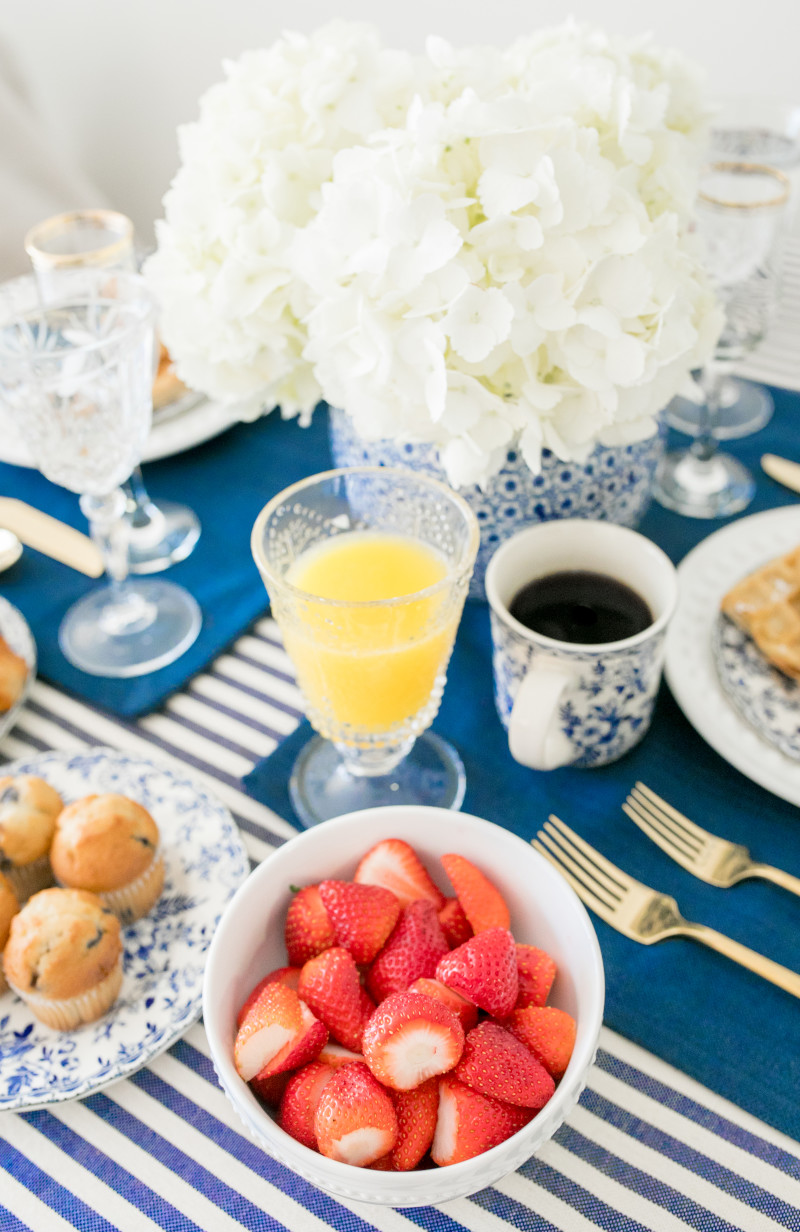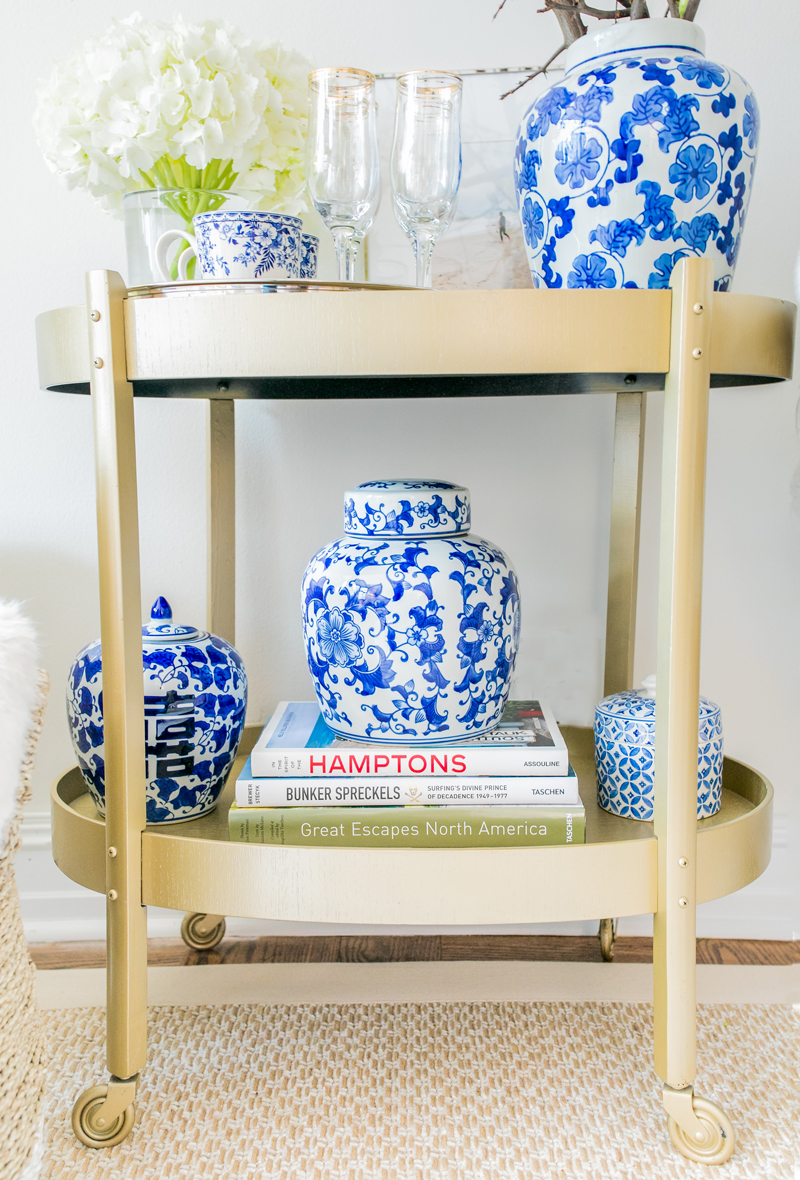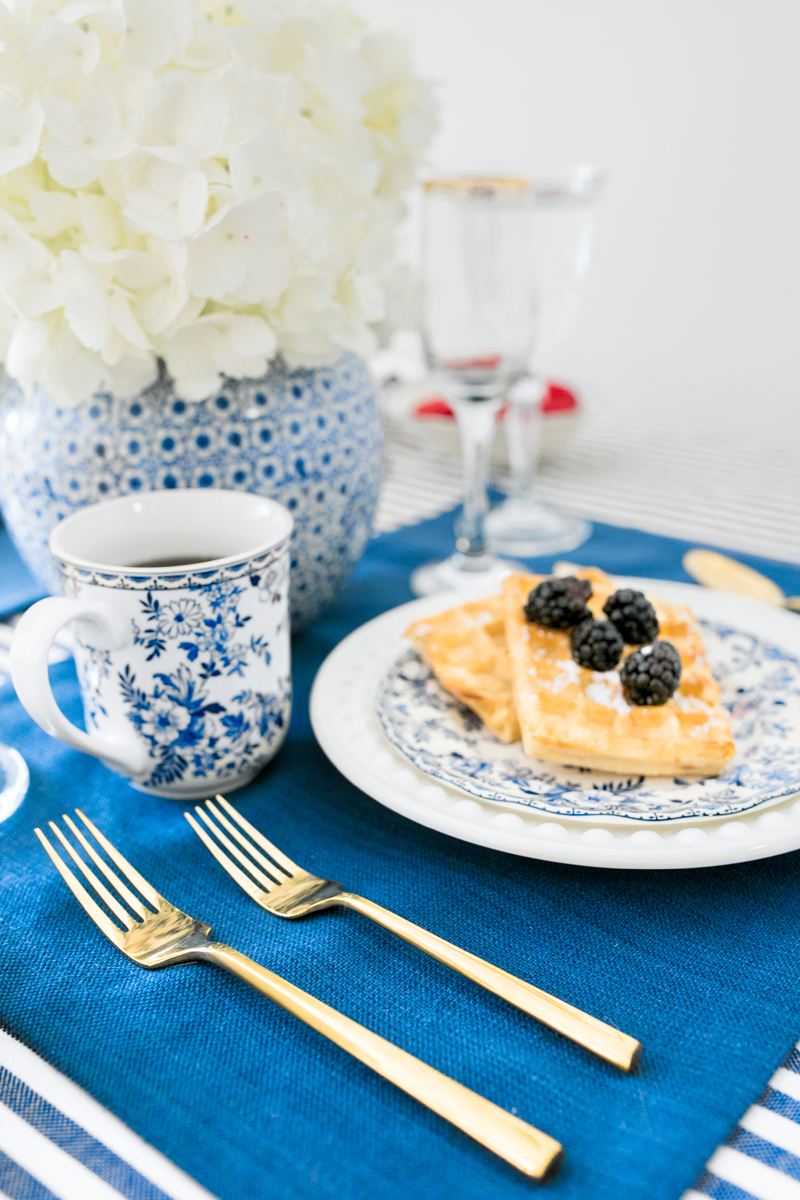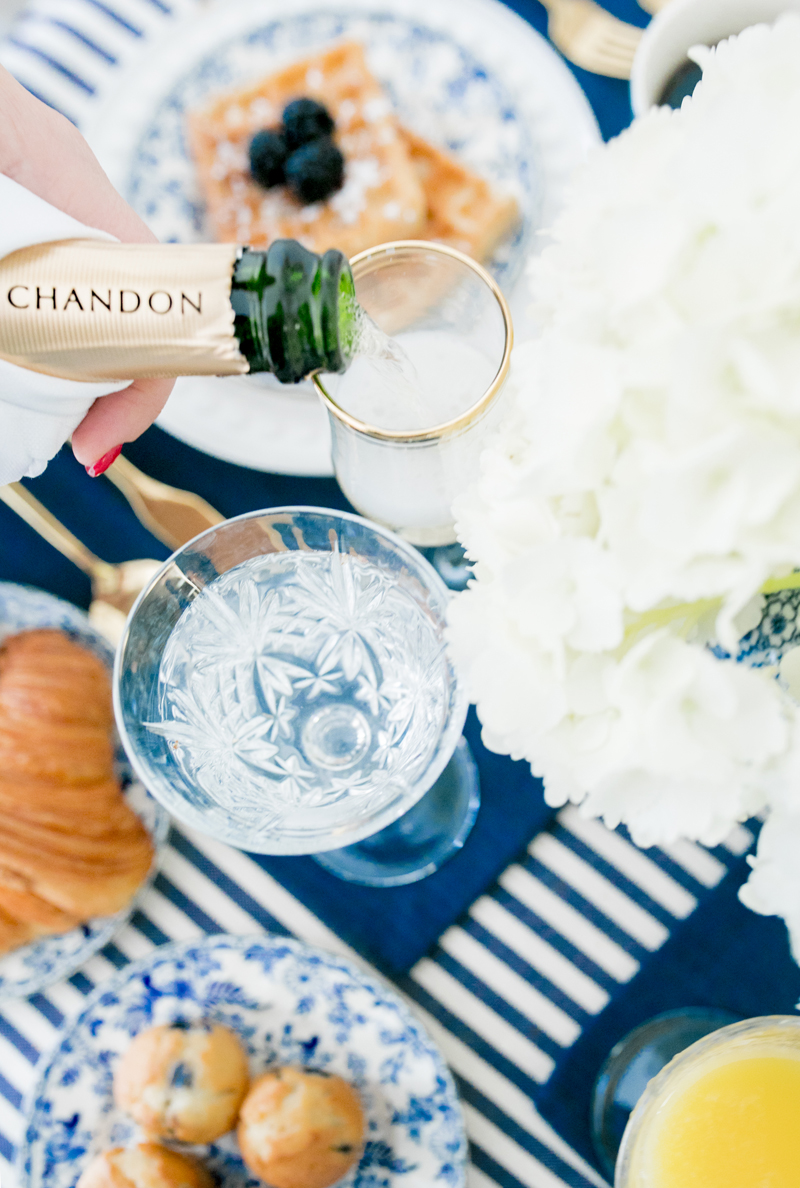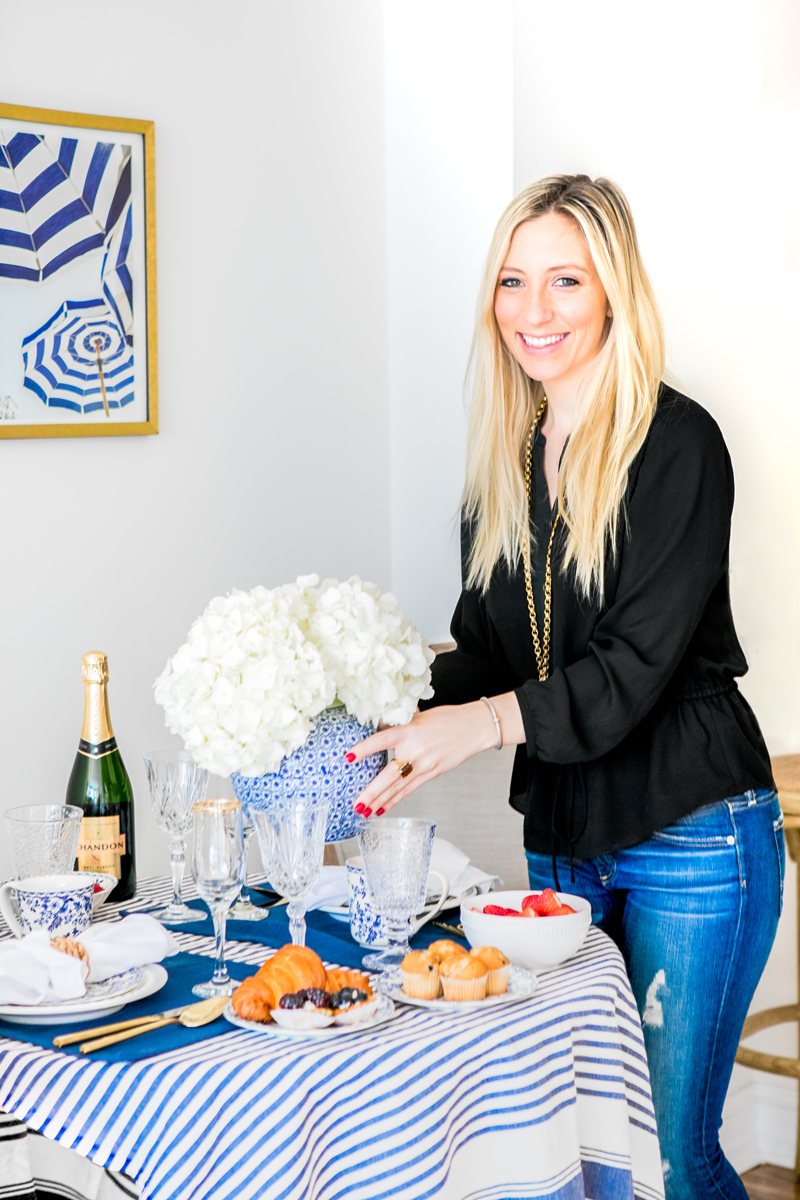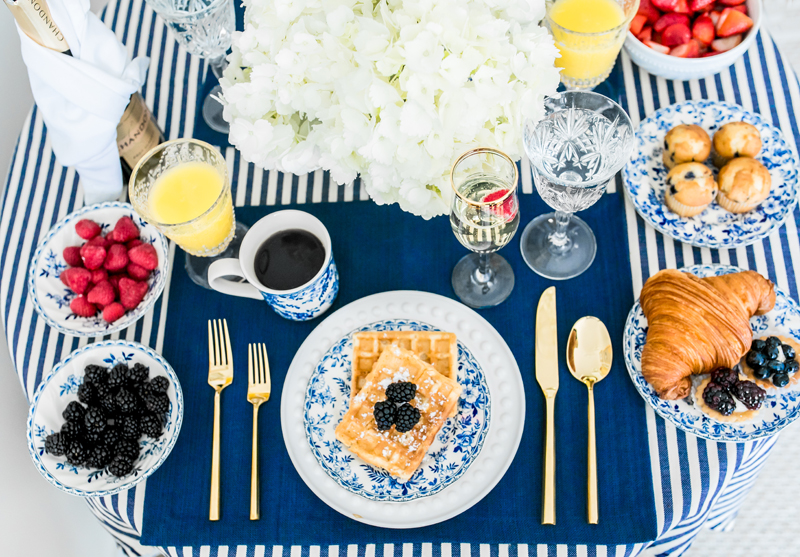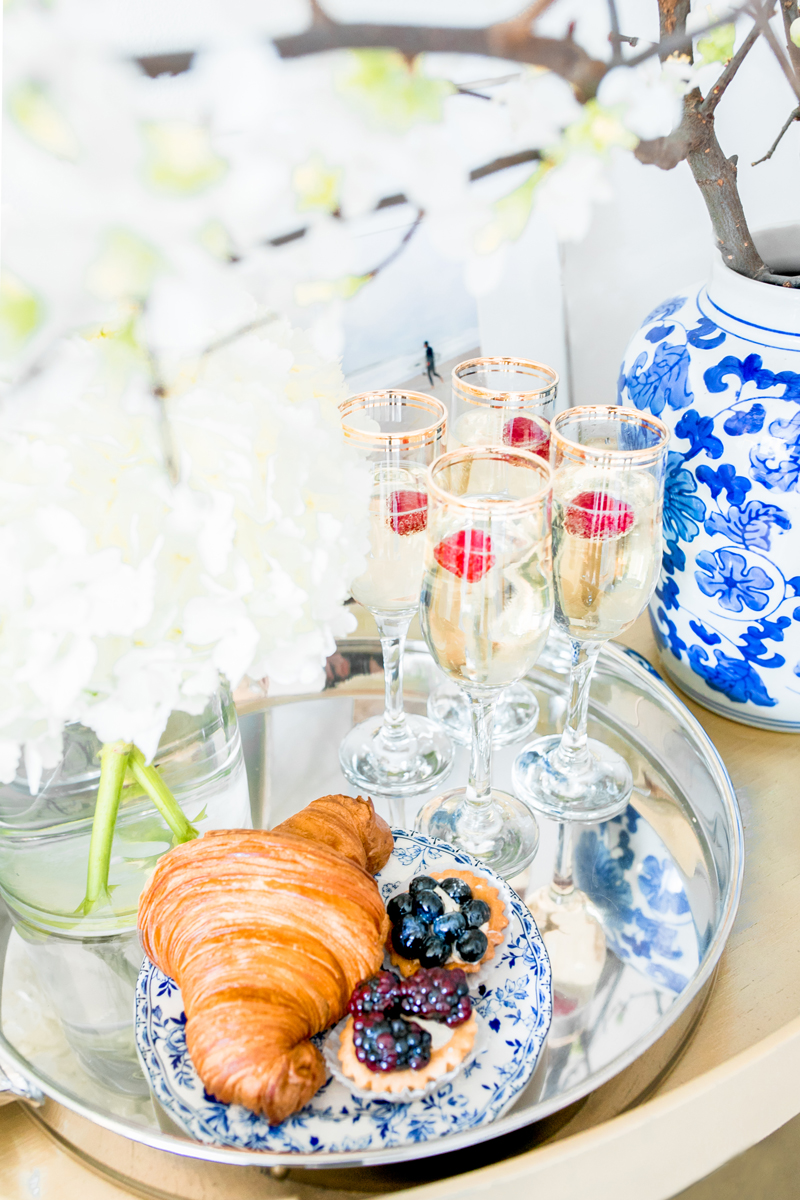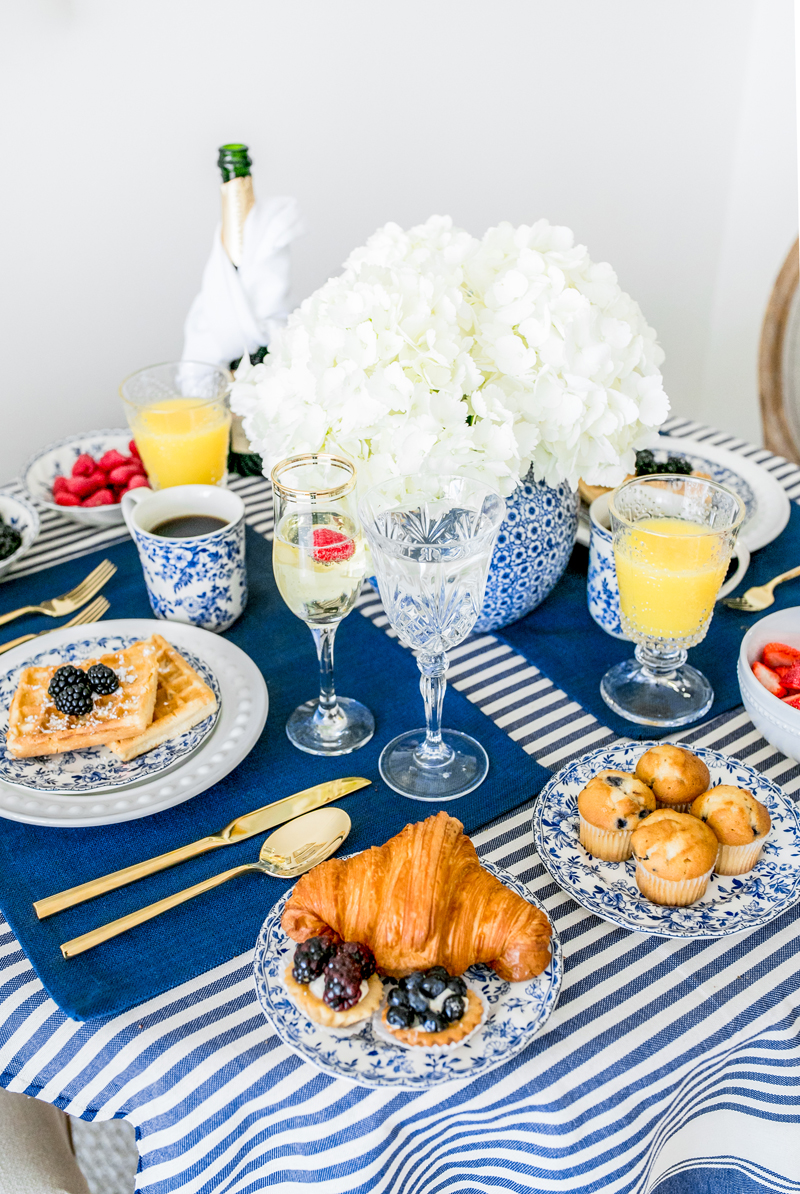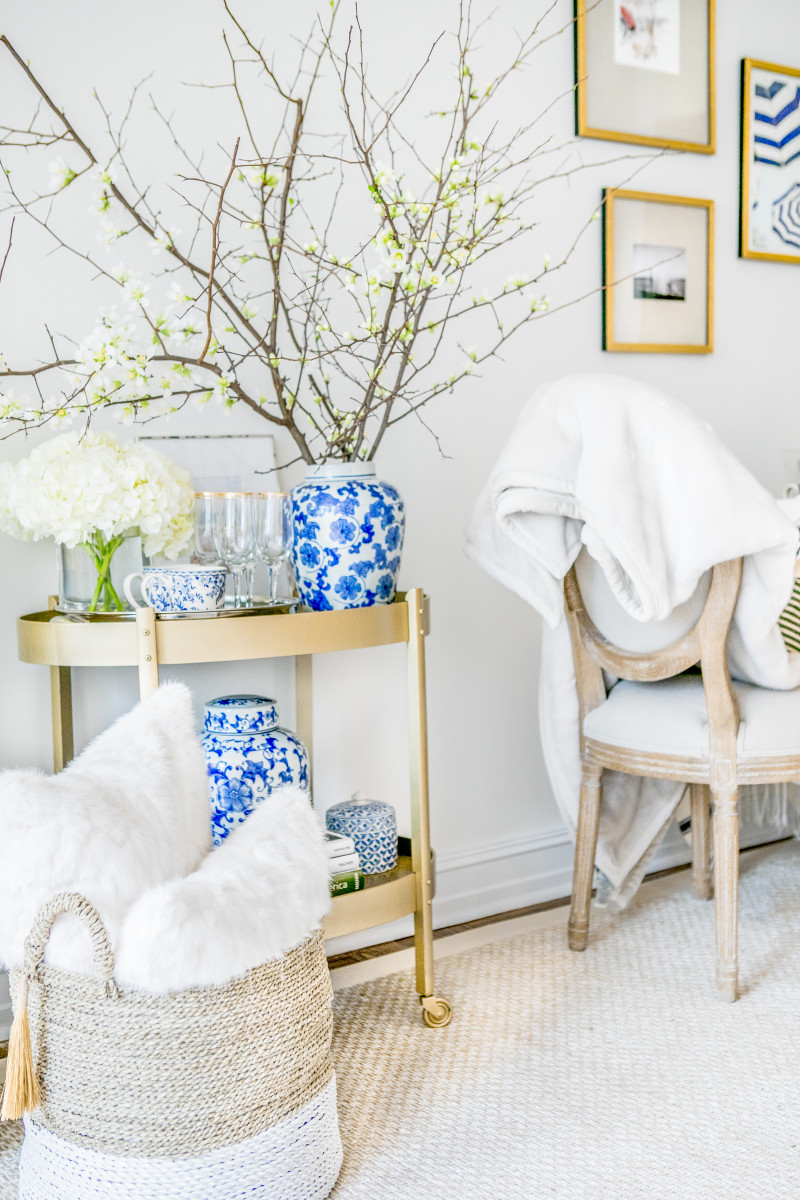 In true LNDC fashion, I opted for a blue and white tablescape for my theme. Whenever I have people over, I want to make them feel at home. So to increase the cozy factor of my brunch and because it's absolutely freezing in NY, I accessorized my dinning area with my favorite Pottery Barn Gathered Faux Fur Throw and Pottery Barn Gathered Faux Fur Pillows (on sale!). The throw is perfect to wrap around you when catching up with girlfriends on a cold winter day! I also picked up a few croissants, muffins and tarts from my local bakery. It was so easy to display on the table after I made the waffles!
Any who back to the decor, I've been searching high and low for different table clothes. My natural wood dinning table from Joss and Main is only 36″ wide so it's been kind of difficult. I couldn't find anything that I loved so I used a turkish towel I picked up in Paris two years ago. It actually looked great paired with these blue place mats, Target gold flatware, and plates from Home Goods. Side note: I know I messed up the layout of the forks, whoops! I'll get it next time.

Speaking of Home Goods, I picked up five – I repeat – FIVE ginger jars from Home Goods for under $30 dollars. I've had my eye on this ginger jar from Williams Sonoma so when I came across very similar versions for a fraction of the price, you better believe I bought out the entire section! If you are looking to stock up on ginger jars, I've included links to some of my favorites below along with the rest of the items featured in this post! Unfortunately the bar cart is not shoppable – my mom picked it up at a flea market for $10 dollars and spray painted it gold for me! #winning.
What do you think? Should I start doing more tablescapes? I have a feeling this blue and white tablescape won't be my last!

Happy snow day, friends! Xo. Lauren
gifts
Shop The Post
gifts