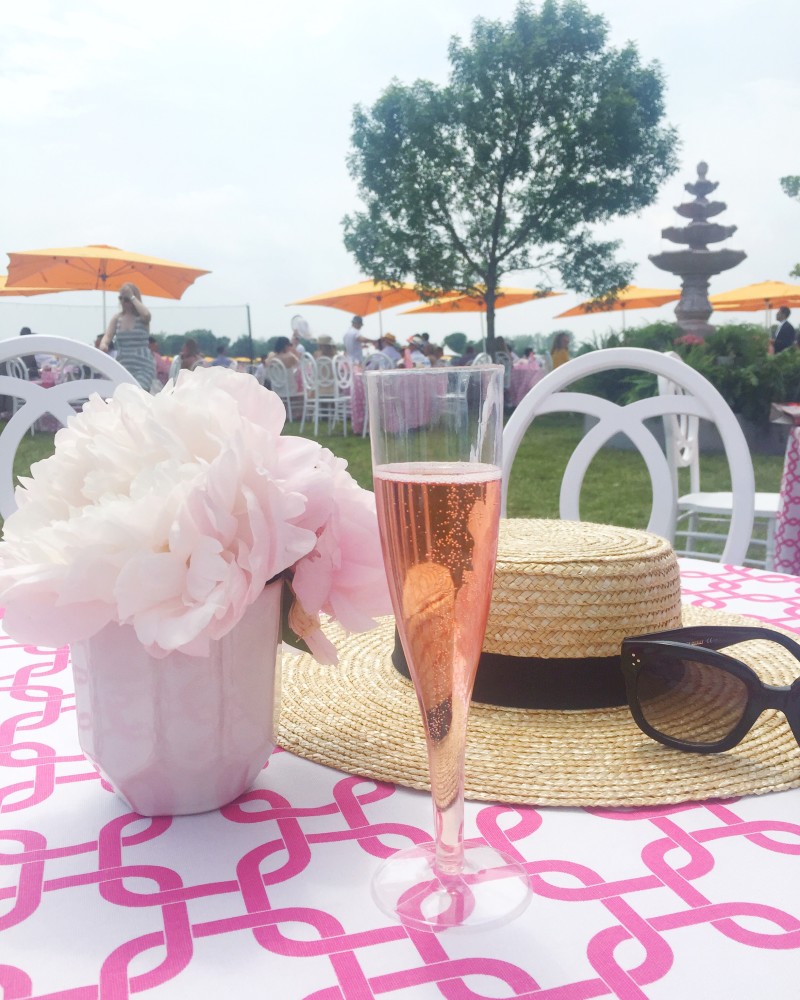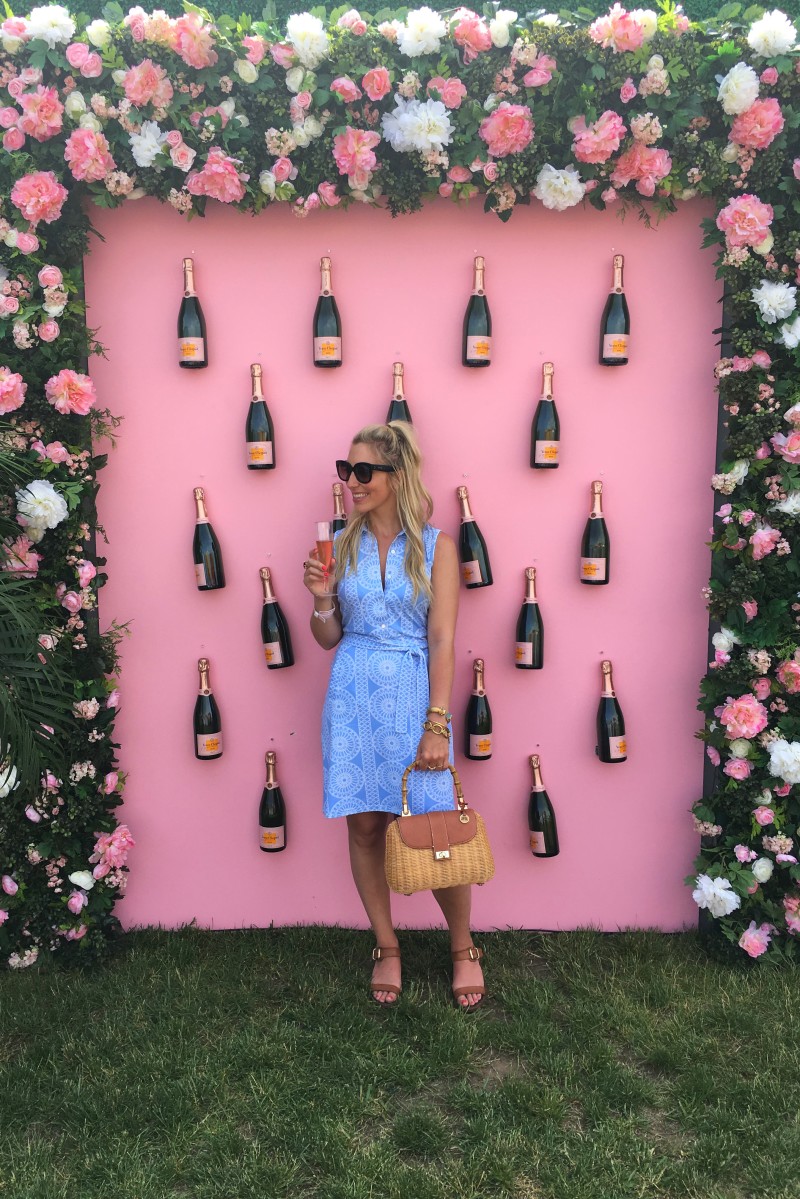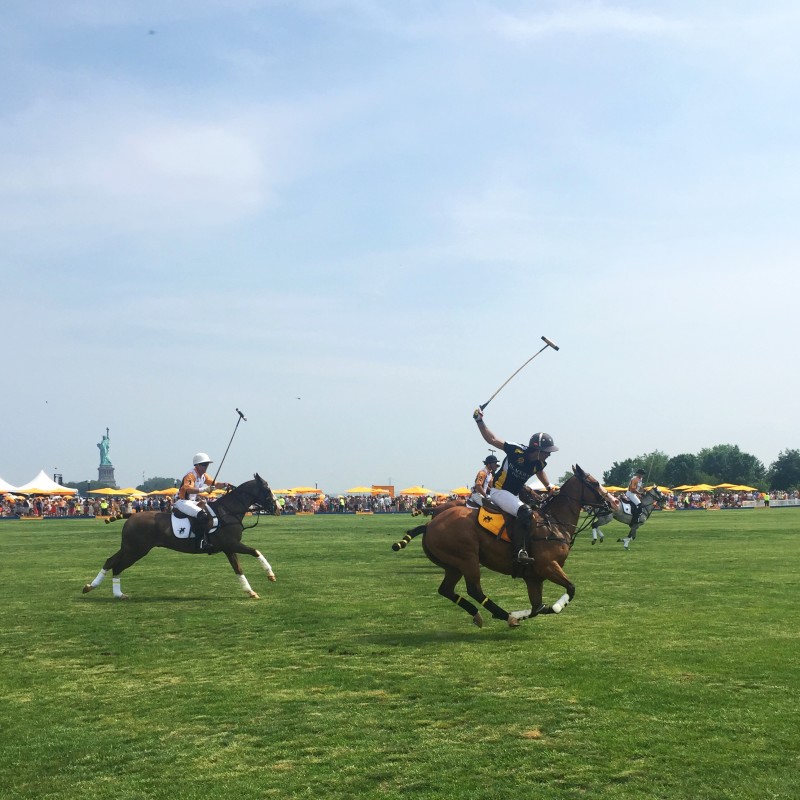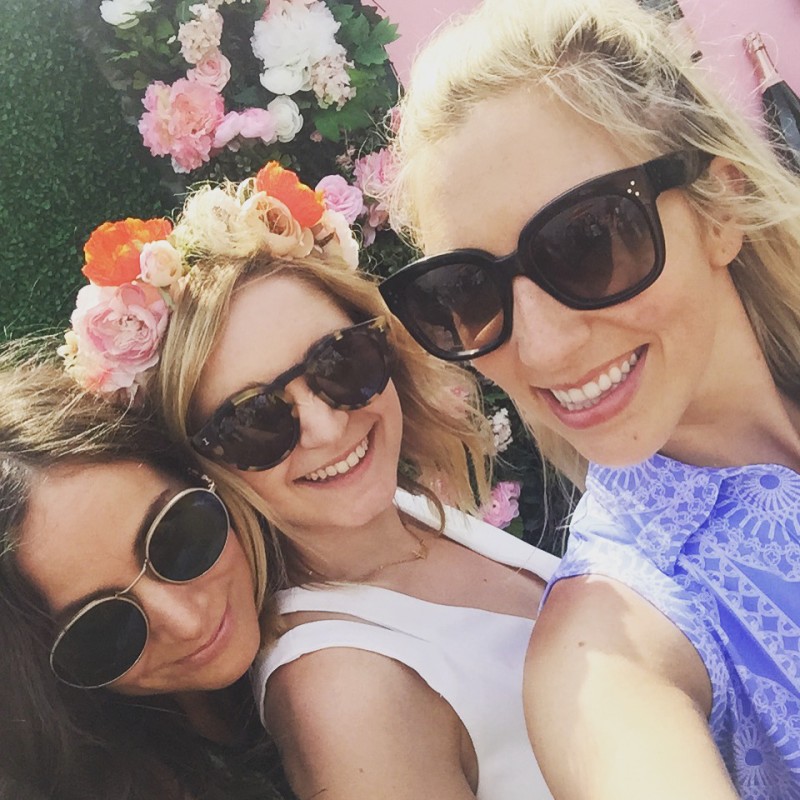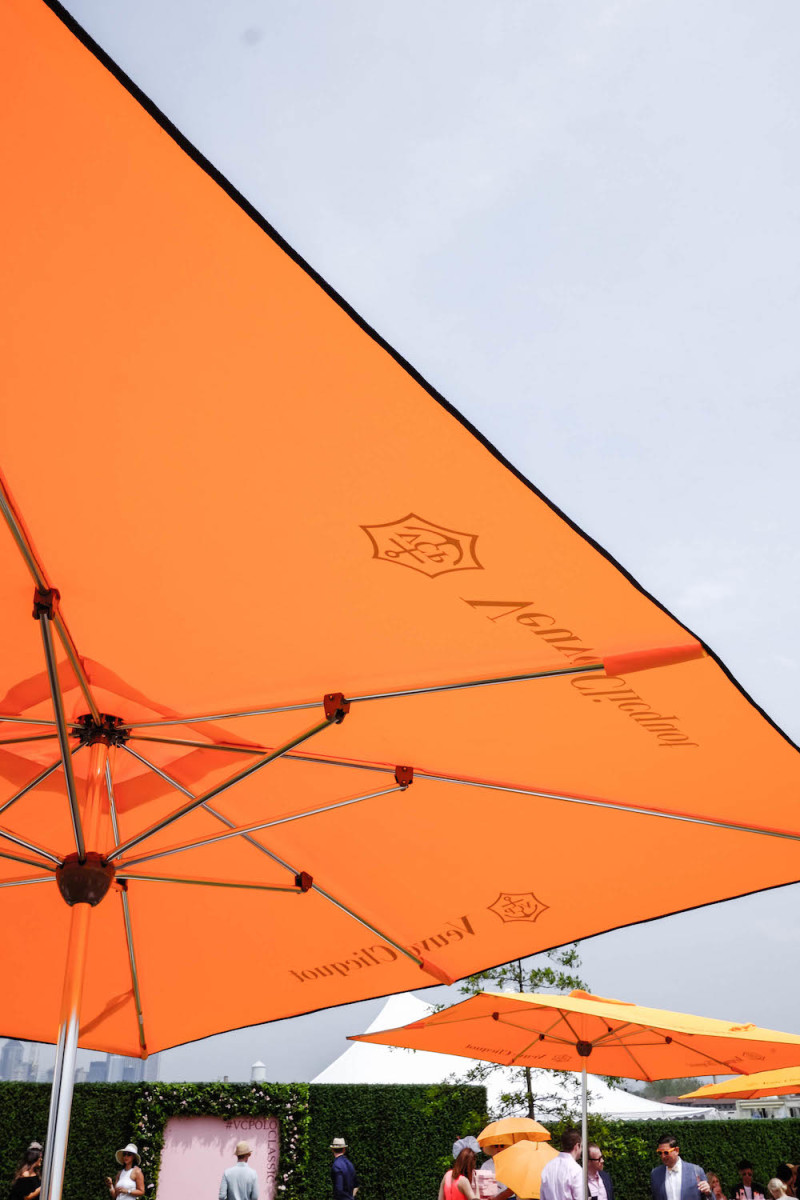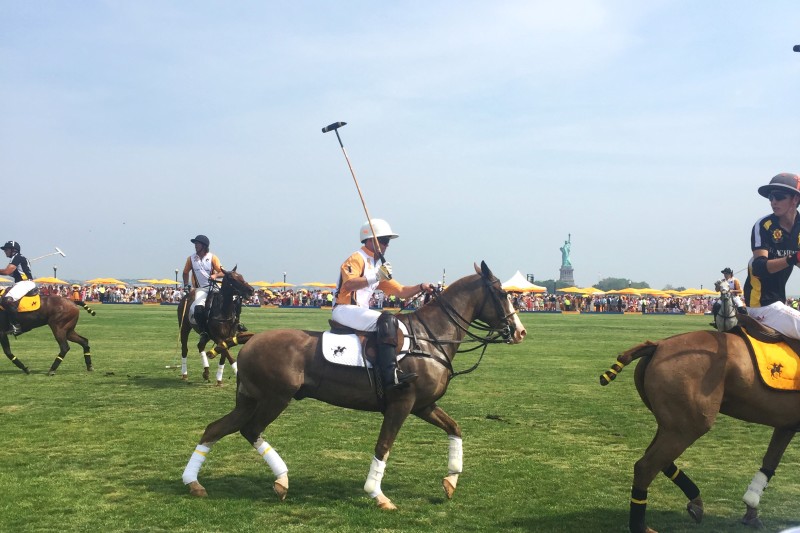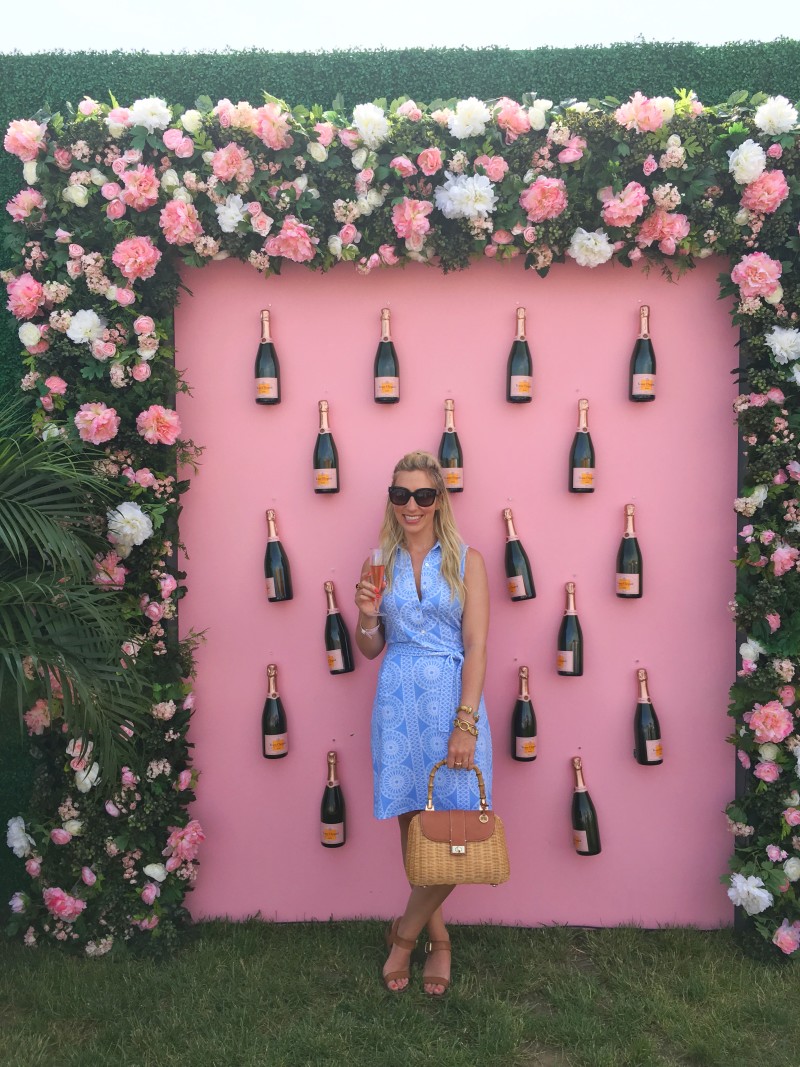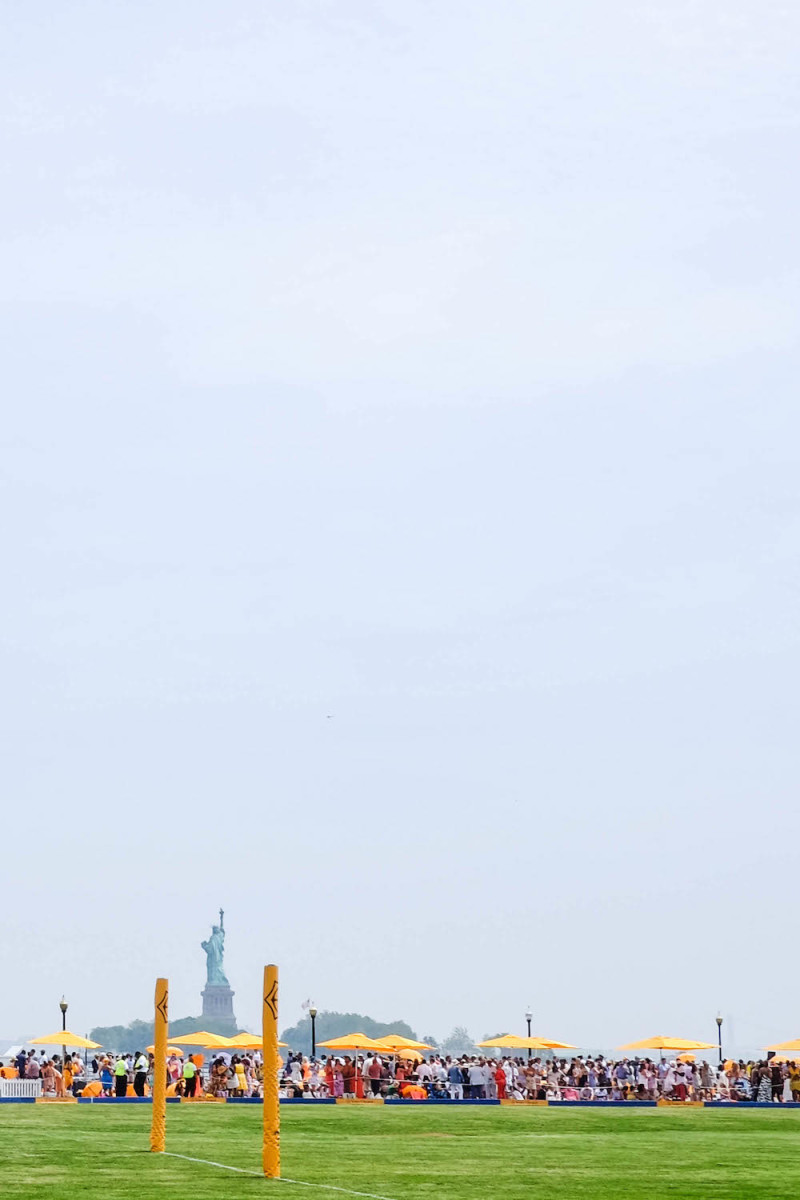 On Saturday I attended the summer social event of the season, the Veuve Cicquot Polo Classic! This was my second year attending the Polo Classic in their Rose Garden. I now understand how each year is going to just keep getting better and better! In case you missed it, you can take a peep at my recap from 2015 here. The brand seriously upped their Rose Garden game this year. Everyone was given a pink wrist band which allowed us to receive one bottle of Veuve Clicquot Sparkling Rose in addition to a boxed lunch (a new addition this year!). The boxed lunch came in a cute little pink box and the food was delicious. There was also much more seating available for everyone. Picnic tables everywhere covered in pink and white table clothes and umbrellas to "shield" us from the sun. I use quotation marks because we did not use the umbrellas in the slightest – hello, major sun burn!
Anywho, I wore the cutest blue dress from J.Mclaughlin. After attending last year, I knew it was going to be hot so I wanted a dress that was light weight, sleeveless and preppy, of course. I knew I would put my hair up at the end of the day so I didn't fuss with a sun hat or flower crown this year although they looked so cute on all of my girlfriends. I paired the blue dress with my Sam Edelman block heel sandals – a serious go-to pair of shoes for a long day. The walk from the ferry to the polo field is about a 15-20 minute walk so comfortable shoes is a must for this event.  I also brought my picnic satchel. I got SO many compliments on this bag – I can't wait to wear it all summer long.
If you haven't been yet, please do yourself a favor and get yourself tickets next year!! What's more fun than an all day affair where you can dress up, wear a big sun hat and drink rose all day with your girlfriends? Pretty much nothing.. Am I right?!
Shop My Look 
Umbrella & Skyline Photos by Grace // The rest by me!