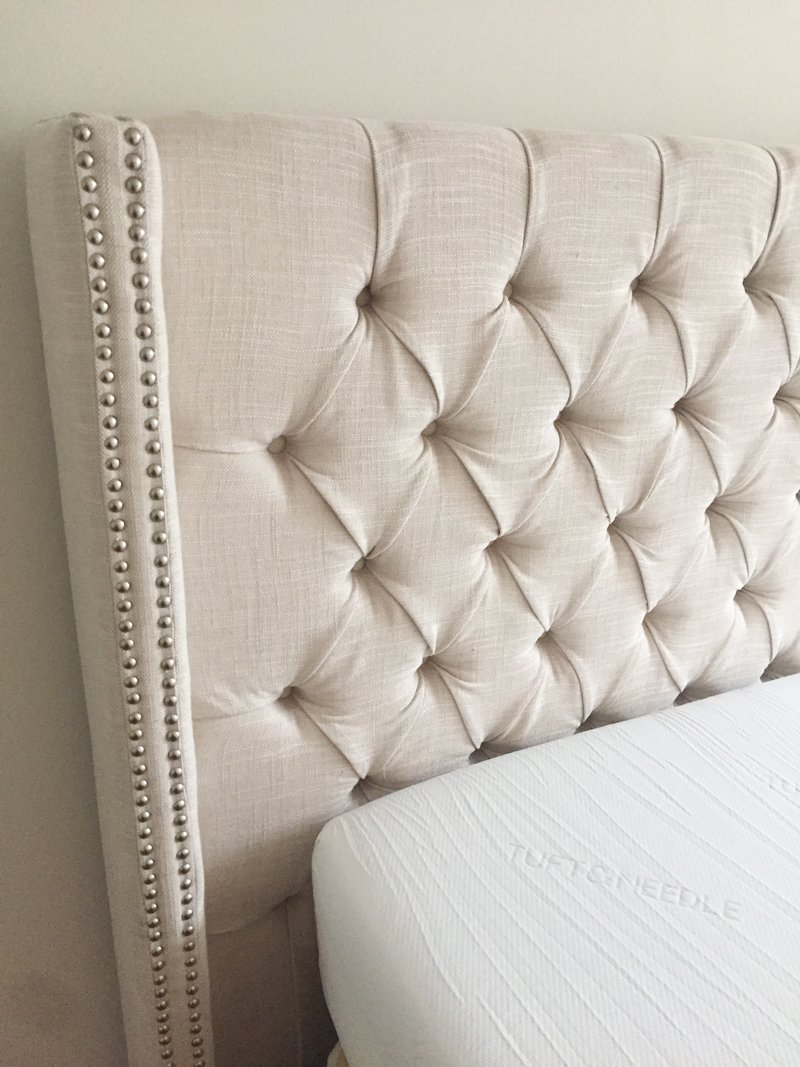 I've been meaning to write this blog post and give you guys an apartment update for weeks now! As you know, I'm officially and uptown girl! If you're just tuning in, I moved to the Upper East Side at the end of last year. I absolutely love the neighborhood, especially now that the Q's officially open! Who's with me?
It's been a slow process designing my one bedroom apartment to say the least.  The last update I gave was back in October! Eeeek. One of the first items that I picked out which was completely non-negotiable by the way was my queen mattress!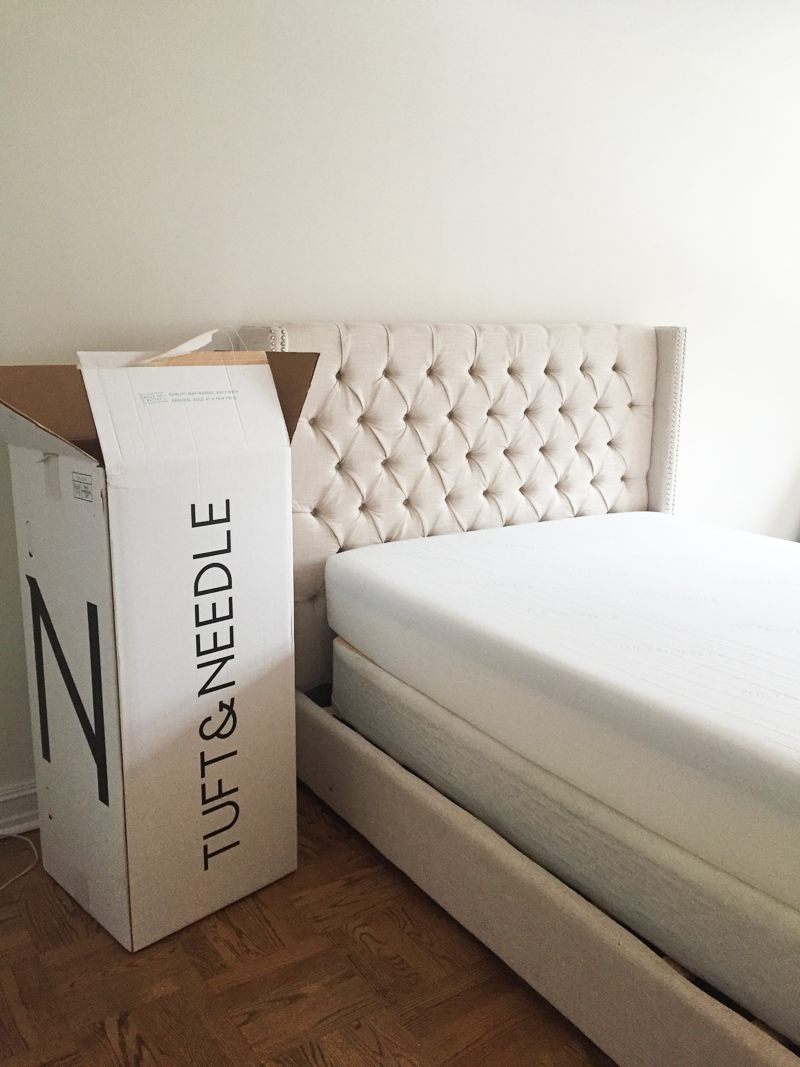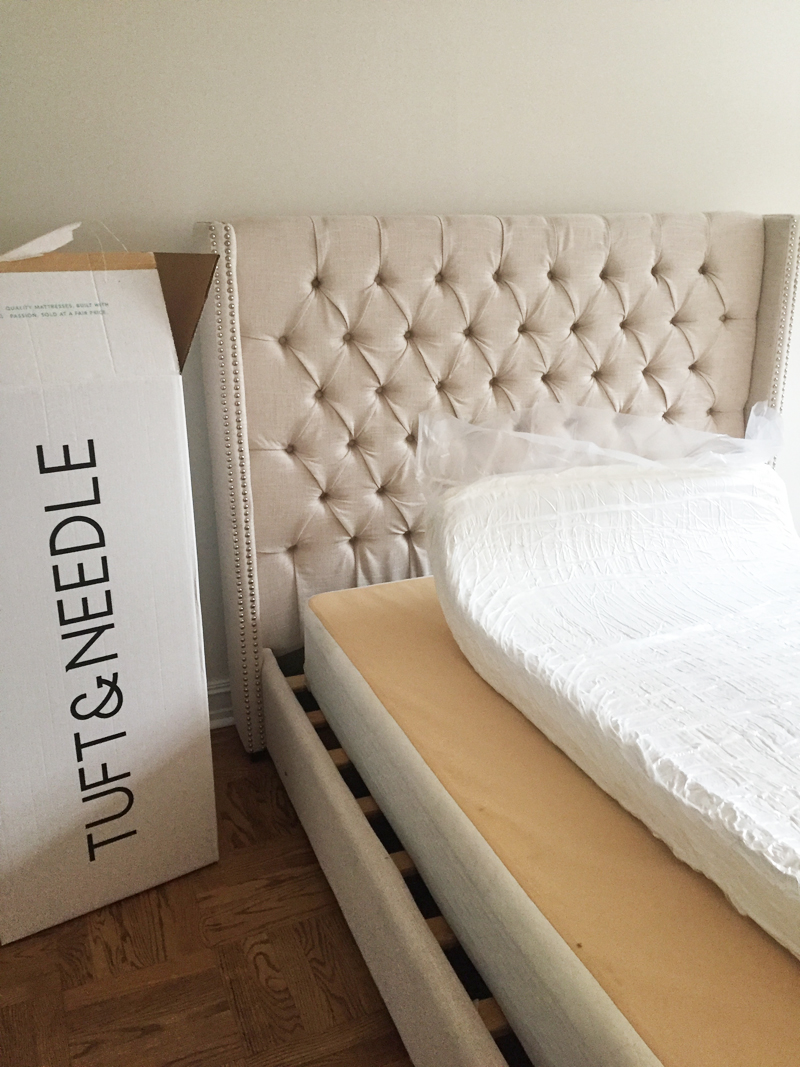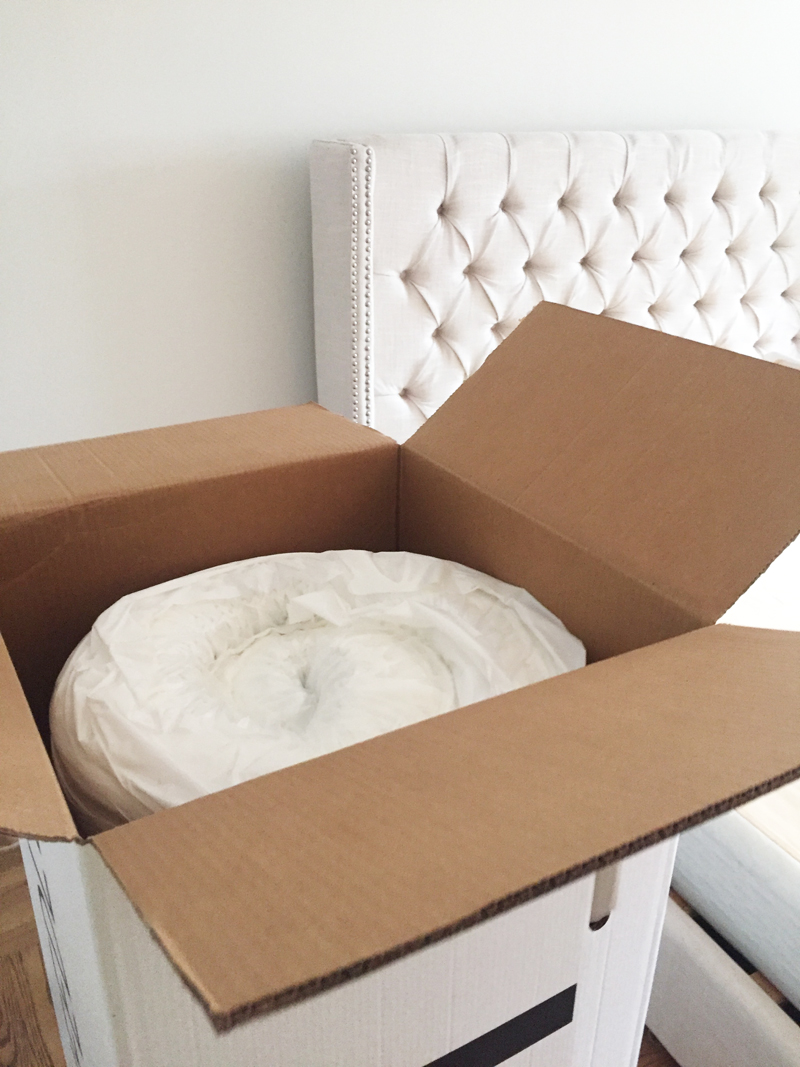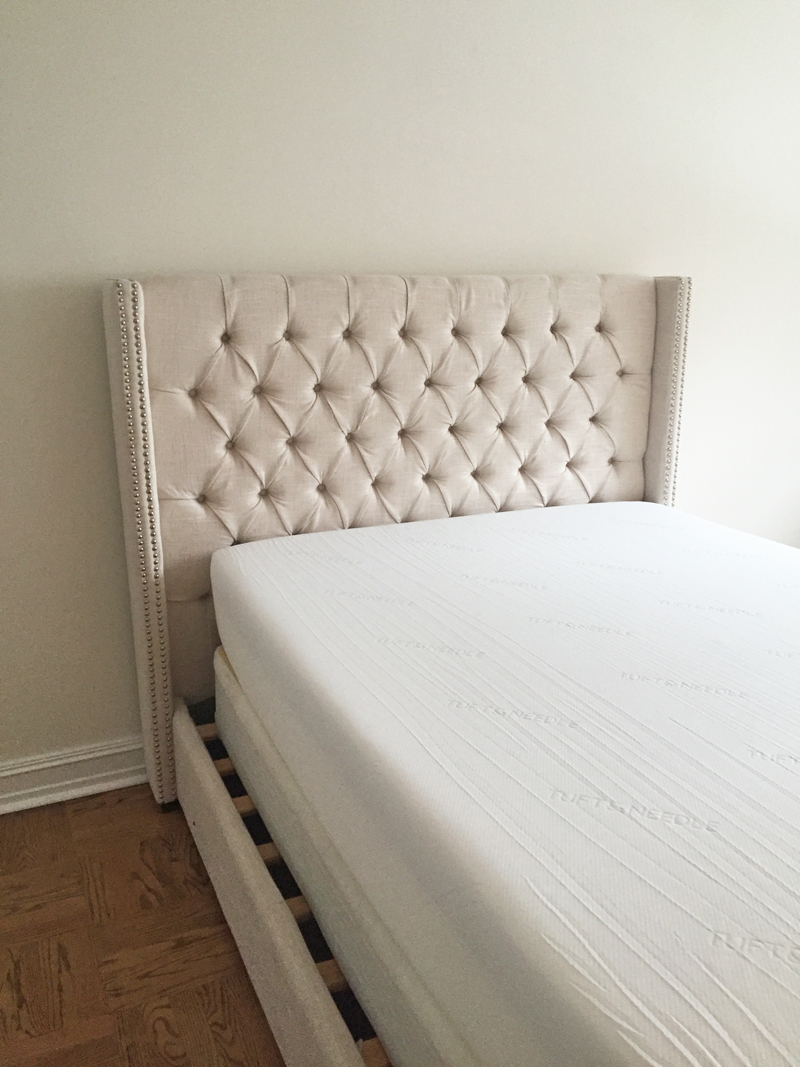 Three of my good friends (Amy, Jess and Gabby) both highly recommended their Tuft and Needle mattress. I was a little skeptical about getting a mattress delivered in a box but honestly the process was so easy and seamless, I've been recommending Tuft and Needle to all of my family and friends!
As you can see from the photos above, the queen mattress comes in a box which luckily isn't too large and quite easy to break down. Once you take the mattress out of the box, you place it on your bed / box spring and cut the clear plastic cover, roll it out, and boom! The mattress expands in seconds. I was seriously blown away how fast and easy the mattress expanded and took form.
One of the other main reasons I recommend Tuft and Needle to friends is their price point. You can pick out a queen mattress for $600 dollars! It's easily one of the best firm mattress' on the market at an exceptional price.
I'll be sharing another apartment update next week so be sure to check back! And I promise I'll try to be more consistent with sharing my apartment updates – prom prom! Have a great weekend, friends!
*Brought to you by Tuft and Needle. Thank you for supporting brands that support lauren-nelson.com!