Whenever I'm planning a trip, I love asking for personal recommendations – don't you? I find that personal recommendations are the best when exploring a new city. From there, I pick and choose what I'd like to do in the city and then map it out on Google Maps. Side note, I think creating a Google Map is a hidden talent of mine. It really helps me pin point places and get to know the city before I even leave my apartment!
When planning our trip to London, we ended up allocating 4 days to the city (Saturday to a Wednesday morning) – not really sure how much time we needed. However, I actually think it was one day too long but it also gave us enough time to check off everything on our list.
So since there is certainly is no shortage of tourist staples like Big Ben, the London Eye, Buckingham palace, here are My Top 10 Things To Do and See in London!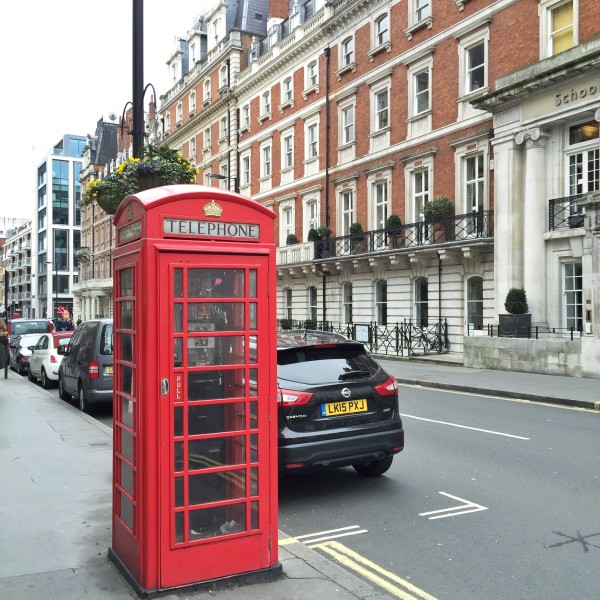 1. Borough Market: OK, you guys. If you are traveling to London over a weekend, you CAN'T miss Borough Market which is located underneath the London Bridge. Saturday is the best day to visit but the Borough Market is also open during the week for lunch between 12p-5p (closed on Sundays). We actually missed it the Saturday we arrived but made sure to stop by for lunch during the week.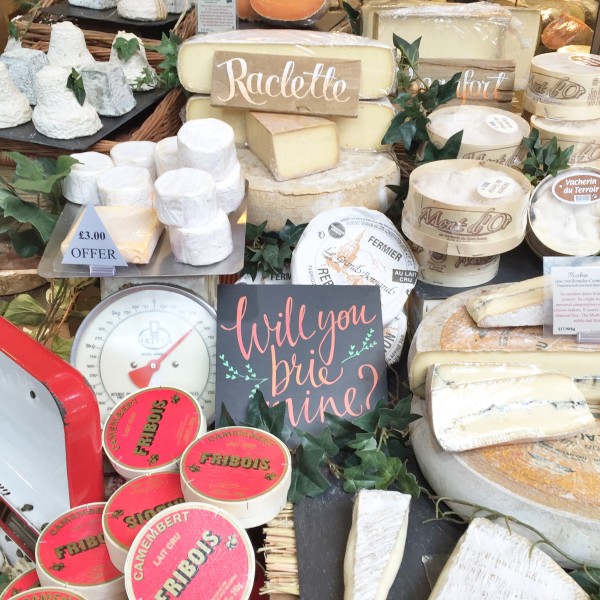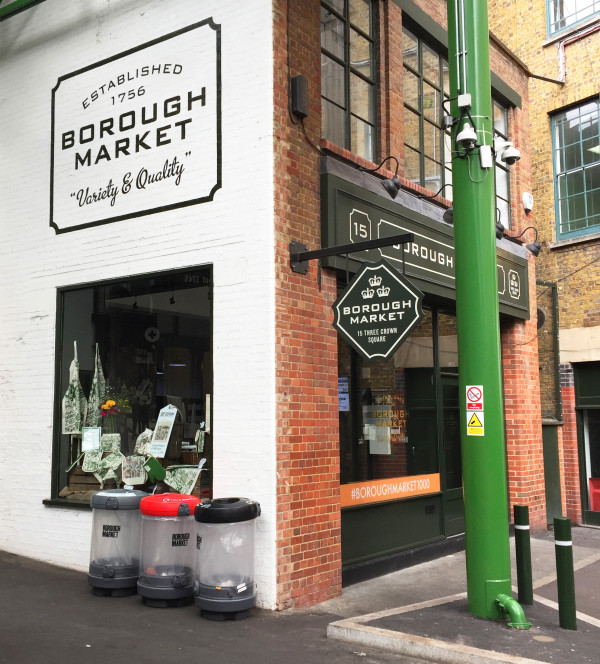 2. Tower Bridge: The Tower Bridge was easily one of my favorite things to do. The bridge is just huge and so historic, you can't miss it. We started our day getting coffee at White Mulberries, then walked over to the London Tower and Tower Bridge (they are right next to each other) and form there, we walked over the Tower Bridge to Borough Market.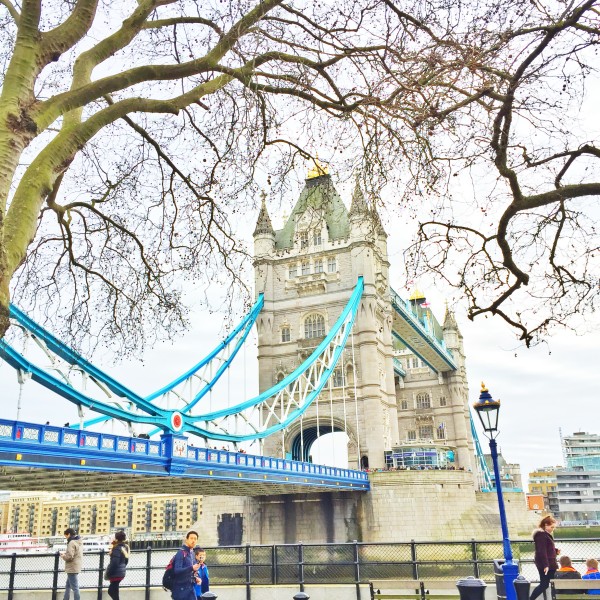 3. Tower of London: The Tower of London is another historic landmark you can't miss. If we had more time, I would have loved to do the tour they offer but you can find more tour and ticket information here.
4. Big Ben:  This is a MUST, obvi. We ended up visiting Big Ben both during the day and at night. Did you know that the name of Big Ben is often used to describe the tower, clock and bell but the name was first given to the Bell? So many cool facts.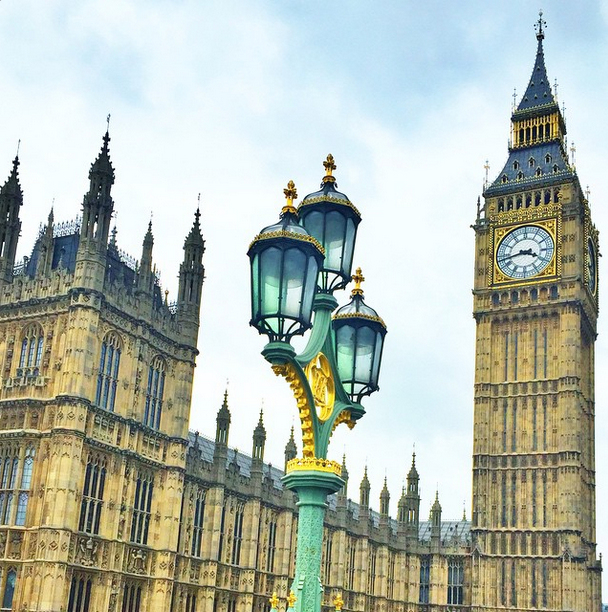 5. London Eye: When visiting Big Ben, you can also see the London Eye across the way OR if you want to see killer view of the city,you can also ride the wheel to experience the city from new heights. After visiting both Big Ben and the London Eye, we walked over to Westminster Abbey (also very cool to see!). Note: Westminster Abbey is closed to tourists on Sundays, however, the gift shop is open.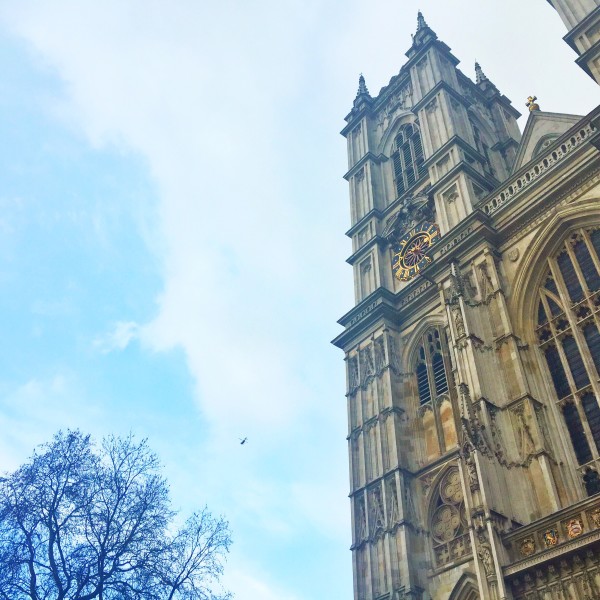 6. Trafalgar Square & the National Art Gallery Museum: Trafalagar square is in the heart of London and is full of history. Since 1999, Trafalagar square has been the home of some the world's most contemporary art. And if you're into art, you should pop into the National Art Musueam. This is one thing we did not do that I wish we had!
7. Camden Market: On Sunday afternoon we visited Camden Market which was a very cool and crowded market full of food and clothing vendors. I don't think we have anything like Camden Market in New York so that was cool to see and would definitely recommend if you are a foodie.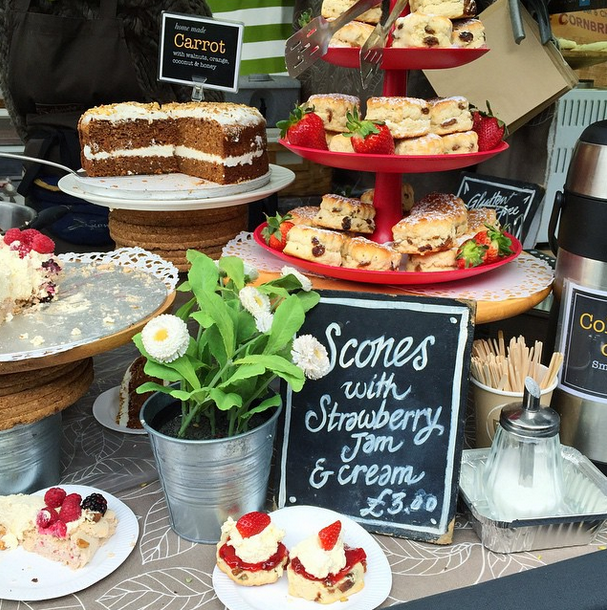 8. Kensington Palace & Buckingham Palace: This is a must, must, MUST. In regards to Buckingham Palace, I highly recommend looking up any tours that they may be offering during your time in London as they sell out. Since we weren't able to do a tour, we did more of a walking tour. You can start at Buckingham Palace, walk through St. James Park, to the Parliament Building and then to Big Ben. Then you can walk down Thames Street to Trafalgar Square. We were able to do the Kensington Palace tour which was very cool but not as "grand" as you would probably imagine but worth the time!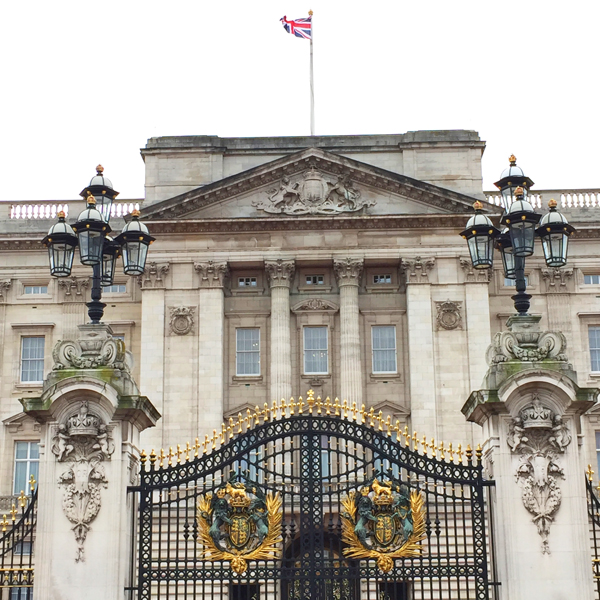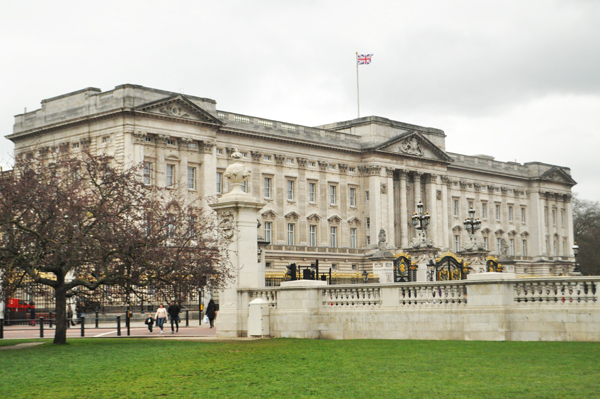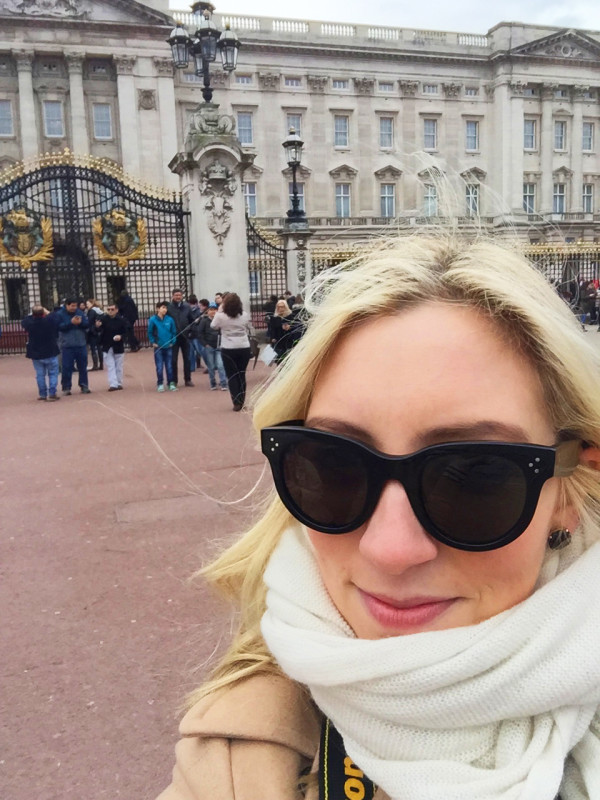 9. Regents Park & Hyde Park: I seriously loved visiting both Regents and Hyde Park. Both are pretty similar to Central Park, full of beautiful flower beds, ponds, and children's playgrounds. I personally loved walking through Hyde Park on our way to Kensington Palace. The park was full of these oh-so-cute green and white striped chairs – obsesssed!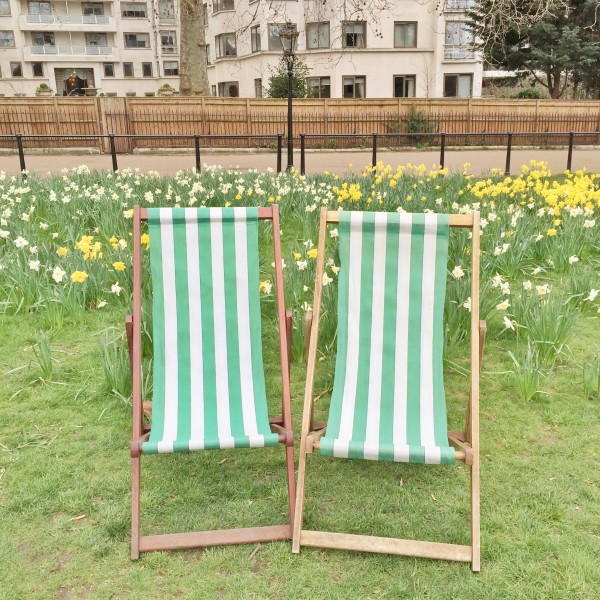 9. Portobello Road Market: YES – so fun. This was also one of my favorite parts of our London Trip. Jess and I strolled down Portobello Road to find unique shops, cafe's and restaurants. The best part about Portobello Road? The colorful pastel houses that are off the main road which turns into Notting Hill.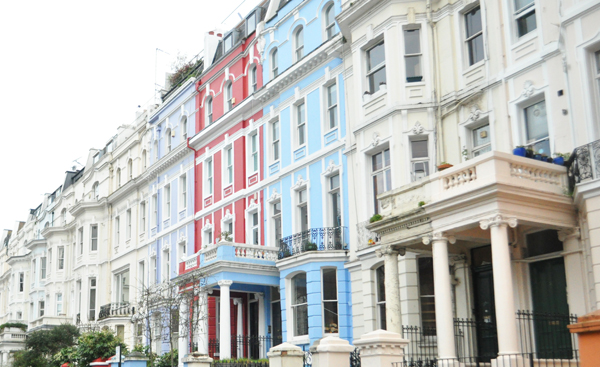 10. Notting Hill: Omg, you guysss. Notting Hill is the absolute best. SO charming. There is no doubt that if I lived in London, I would live in a pastel pink flat. I would recommend starting your Notting Hill adventure on Portobello Market Road (as mentioned above) and cut over to Kensington Park Road to head south toward Kensington Park. You will find the prettiest rows of houses, perfect for instagram.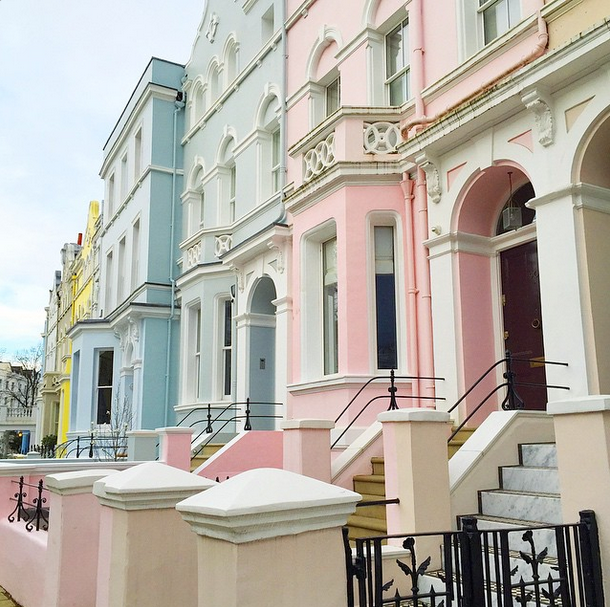 All in all, it was so fun seeing all the sights in London. Don't you just love checking things off your travel bucket list?
Have you been to London before? Did you love visiting any of these attractions?
Xo. Lauren