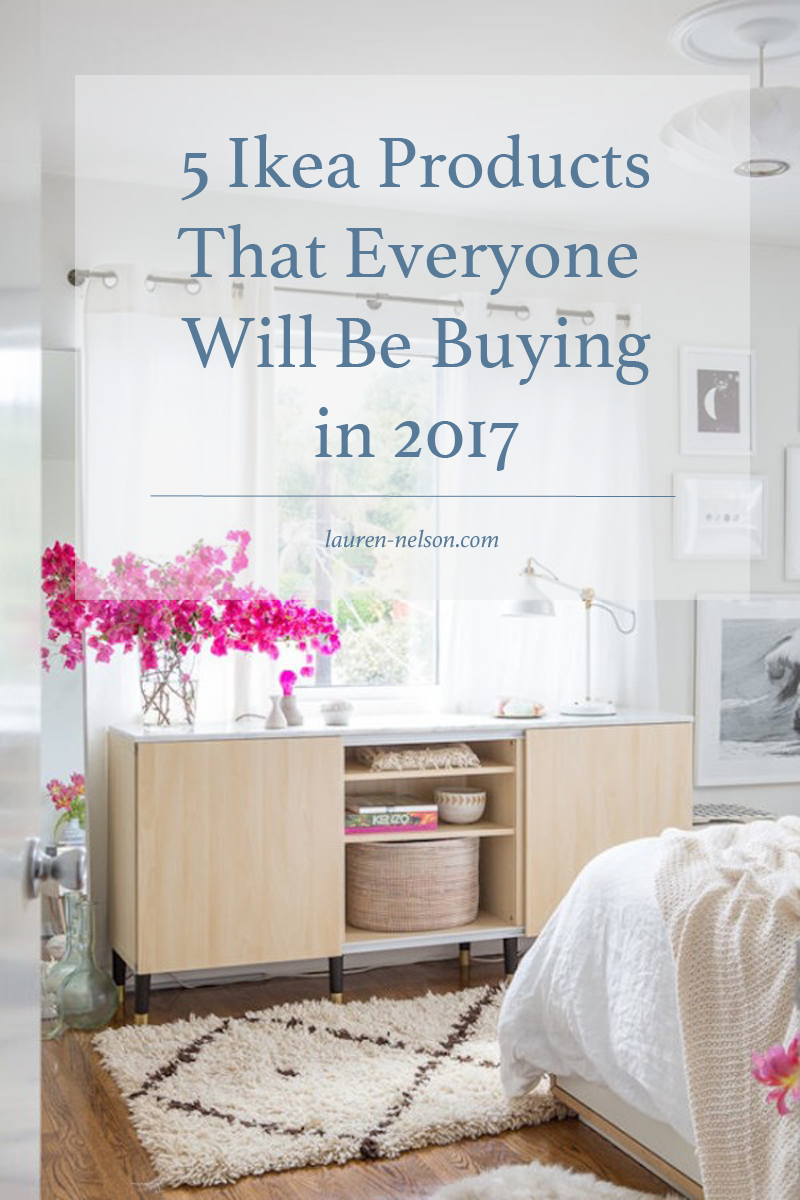 Confession: I have a serious Ikea addiction. Some of my most popular blog posts from the past few years all have to do with Ikea so I know I'm not alone in this obsession – phew! In case you missed it, check out my ultimate Ikea shopping list, 10 Ikea hacks to freshen up your space, and 7 Ikea hacks us girls can do. Ikea has launched some new product for 2017 so today I'm predicting the top 5 Ikea products that everyone will be buying in 2017. Are you ready?
What I love most about Ikea is not only is the design normally on point, so is the price point. You can find killer pieces at affordable prices. I think the 5 products I've highlighted includes a cool mix a variety of design styles but also can serve a wide range of usage. Be sure to scroll through and try not to add them all to your cart! Happy Ikea shopping, ladies and gents.
First up is the Gladom Tray Table. This will be the first Ikea purchase of 2017! With a $30 dollar price point, it's hard not to pass it up + I can already picture using it in a variety of different ways next year. The Kivistbro Storage Table is also a must-buy. This piece can work overtime – both as an end table and as storage! Perfect for a kid's play room or basement. 
The Matteby Wall Hanging Template I will also be adding to my cart asap. I know hanging gallery walls can be challenging! You can see my top 10 tips for creating a gallery wall here. For $4.99 for a set of four, this template can cure all of your gallery wall needs. And if you really want to make your life easy, add the Ikea picture frames to your cart to fill your template and you'll have a chic gallery wall in no time.
The Soderhamn Ottoman is gorg in pale pink!!! Whether you prefer to use this as a coffee table or an actual ottoman, style this piece with a tray, chic coffee table books and a candle for a polished look.
Last but not least the Maryd Tray Table will also be included in my cart. This tray comes in three different versions and is perfect for rentals given the smaller size of the tray and how versatile this can be – use it as a bar cart, end table or in your entry way!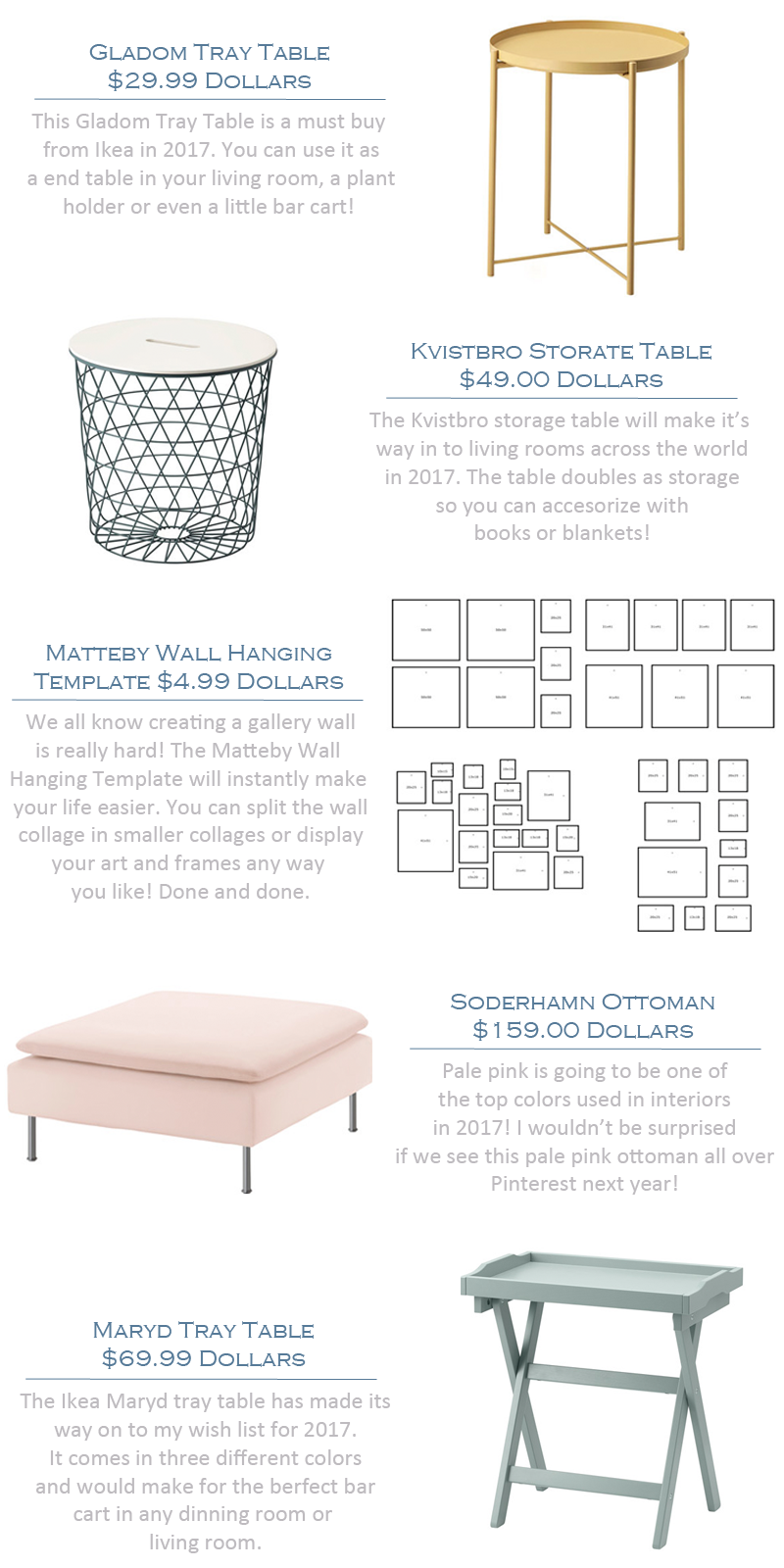 gift