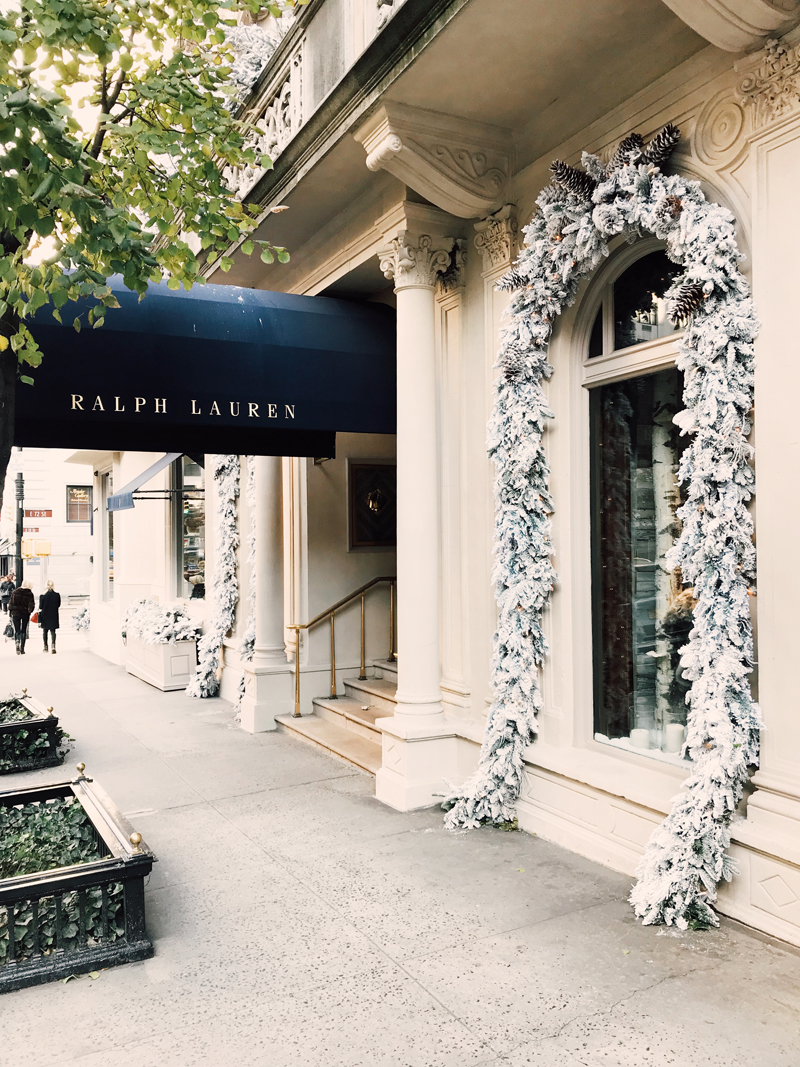 Visiting the flagship Ralph Lauren Mansion located on 72nd and Madison is one of my favorite past time activities to do on the weekends. Seriously, if you've never visited either the flagship men's or woman's stores,  you must add it to your list the next time you visit New York!
Last weekend, Amy and I went to brunch at Flora Bar located in the Met Breuer Museum and then walked down to the mansions to take a peek at the holiday windows and decor. We first popped in the men's mansion to take in all of the plaid trimmings.  I love the dark cherry wood that's incorporated throughout the 5 floors in addition to all of the black and white polo photos.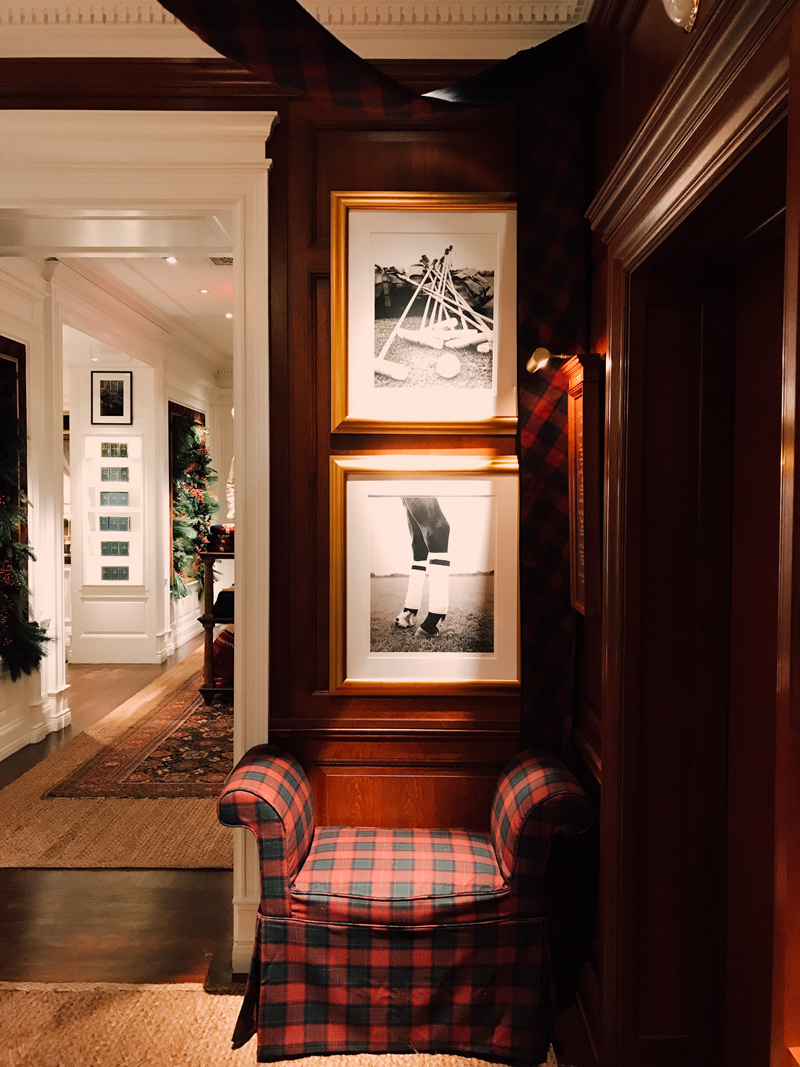 After we walked all of the floors over at the men's mansion, we crossed the street to take in he holiday windows over at the women's mansion! They were gorgeous and full of flocked white garlands and silver trimmings. The mannequins displayed in the windows and throughout the women's mansion were wearing polo bear heads to celebrate the Polo Bear this holiday season.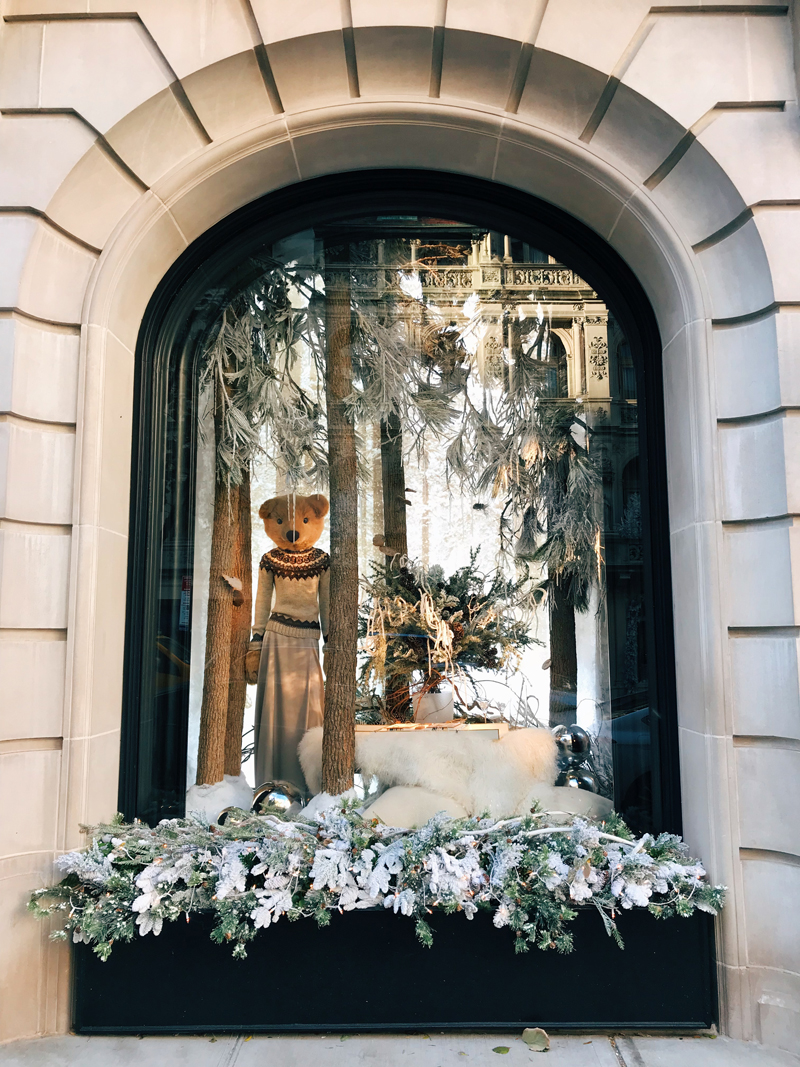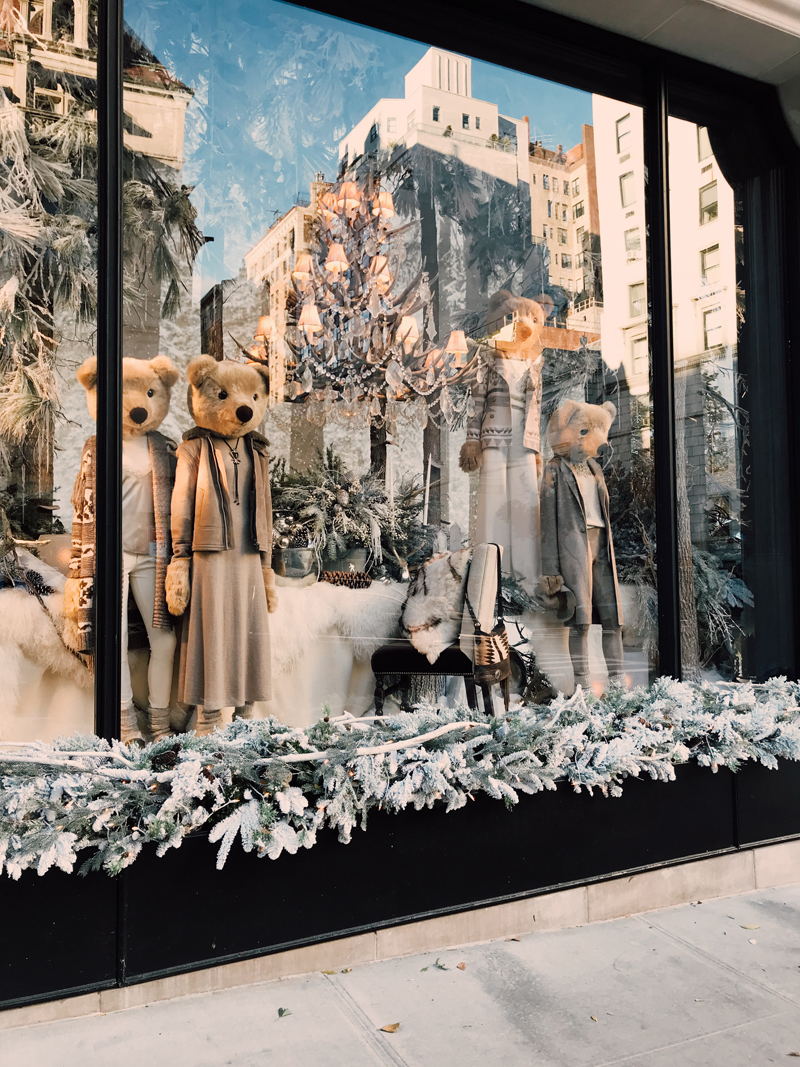 What was truly spectacular about this year's holiday decor is that Ralph incorporated white flocked trees on each level of the mansion so if you look out the window from the women's mansion, you can see the white flocked tree over at the men's mansion!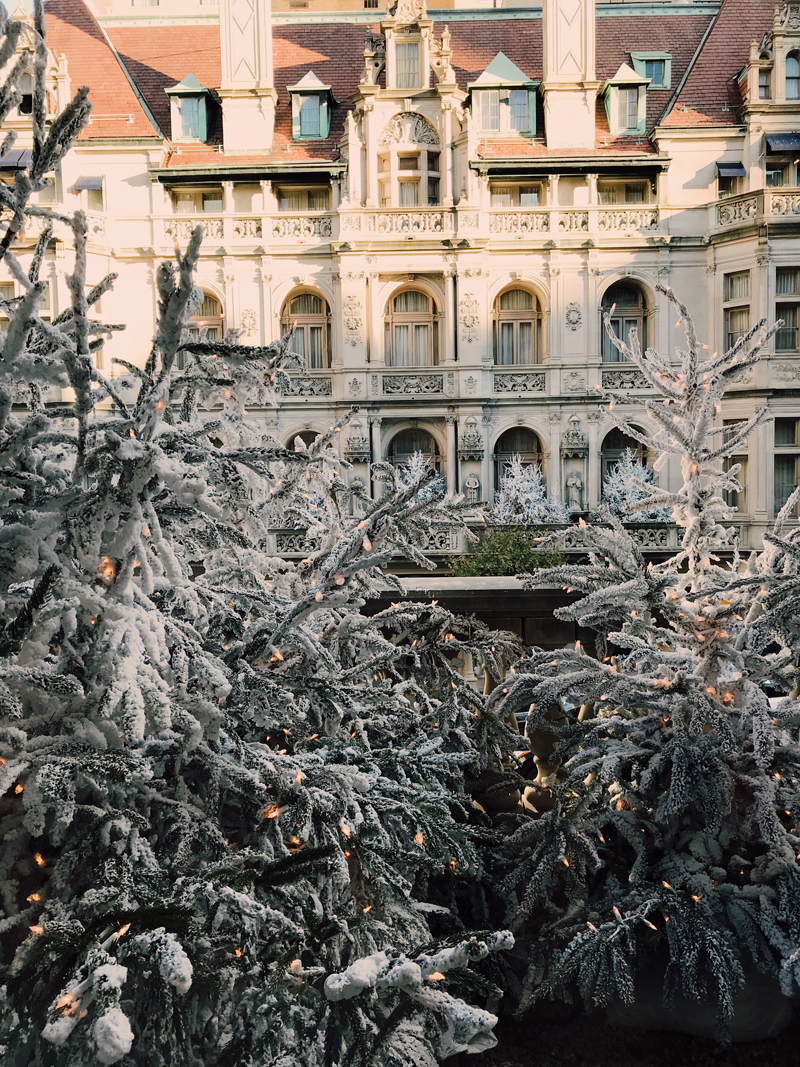 The best part about visiting the Ralph Lauren Mansion is seeing how the RL team decorated the home floor located on the 4th level. One trend I will be incorporating in my own decor this year is mixing blue and white ginger jars with the classic tartan plaid blankets and table clothes. I also need to get my hands on some traditional gold hurricanes. I found these Arlington Hurricane's at Pottery Barn which are a great affordable option.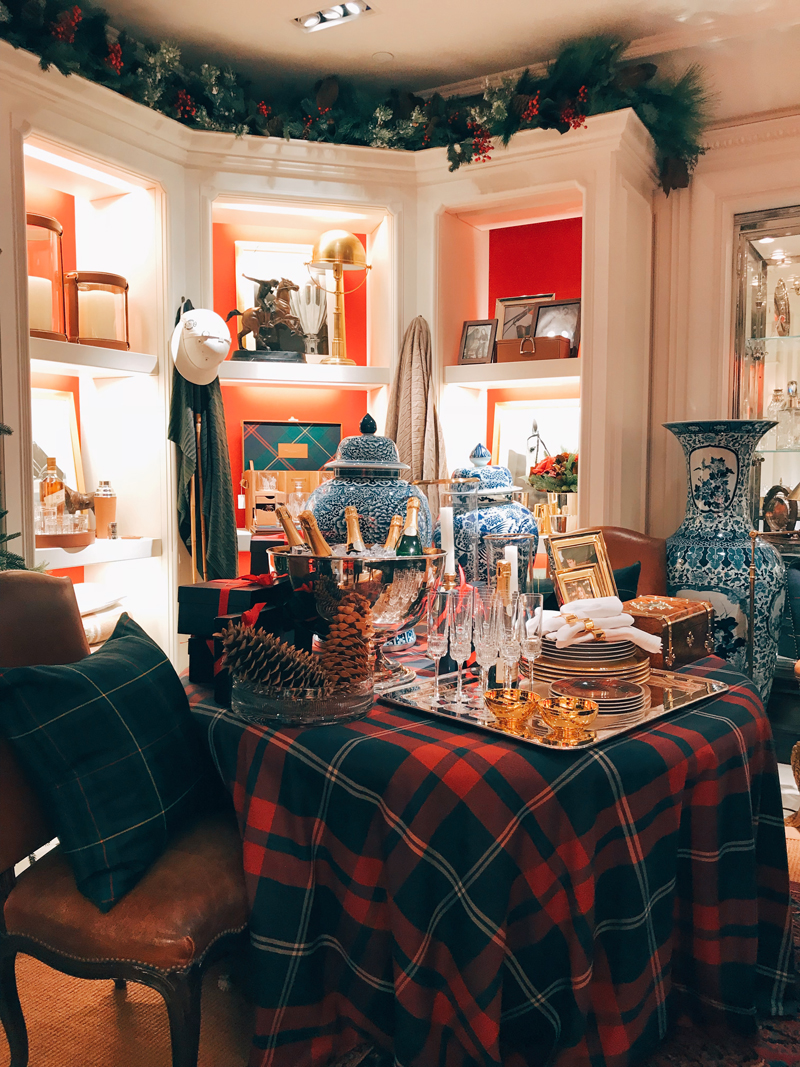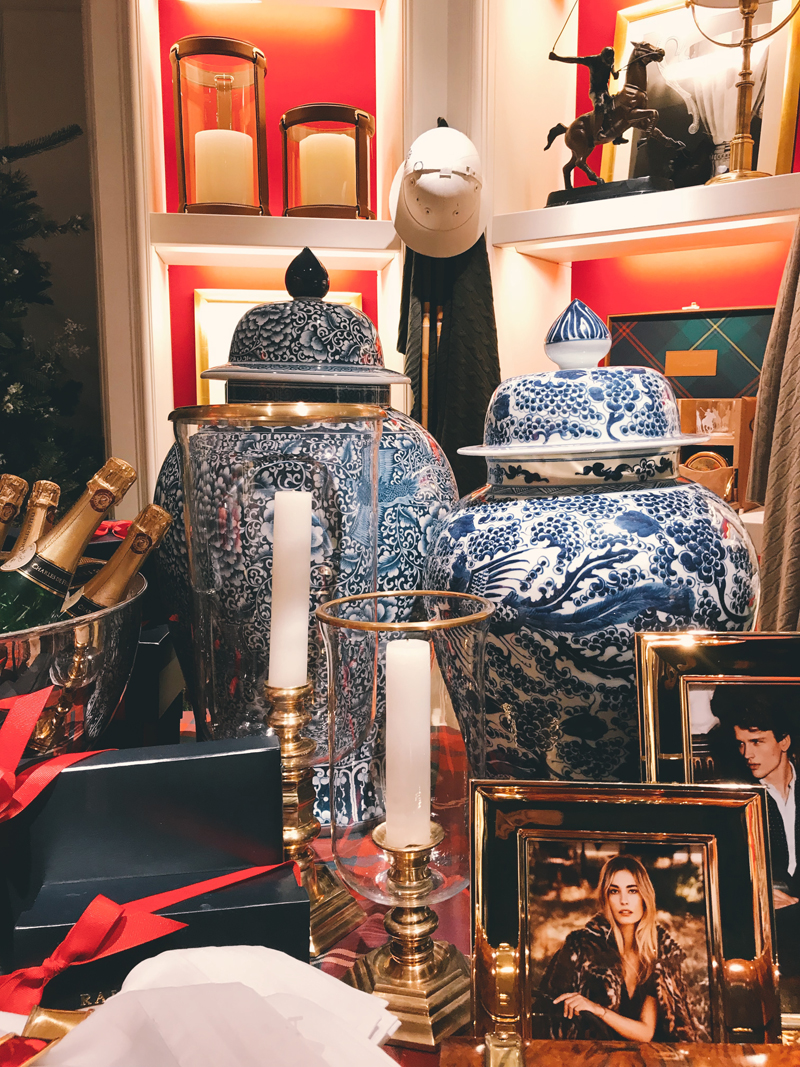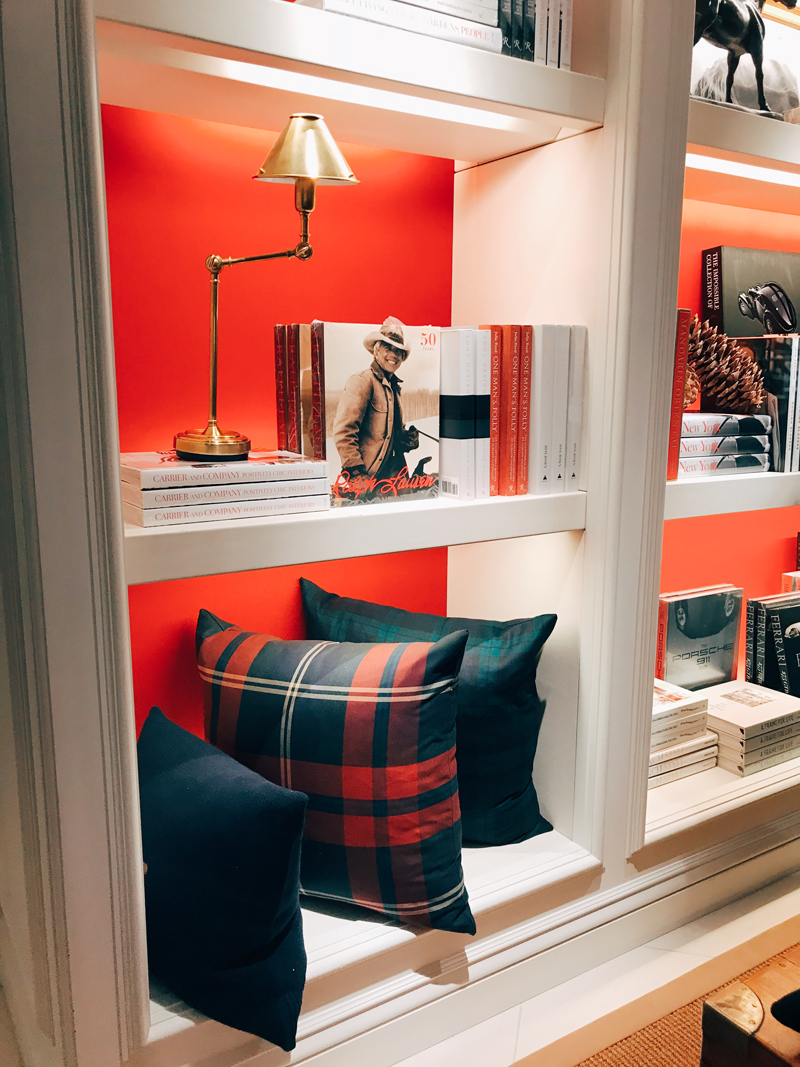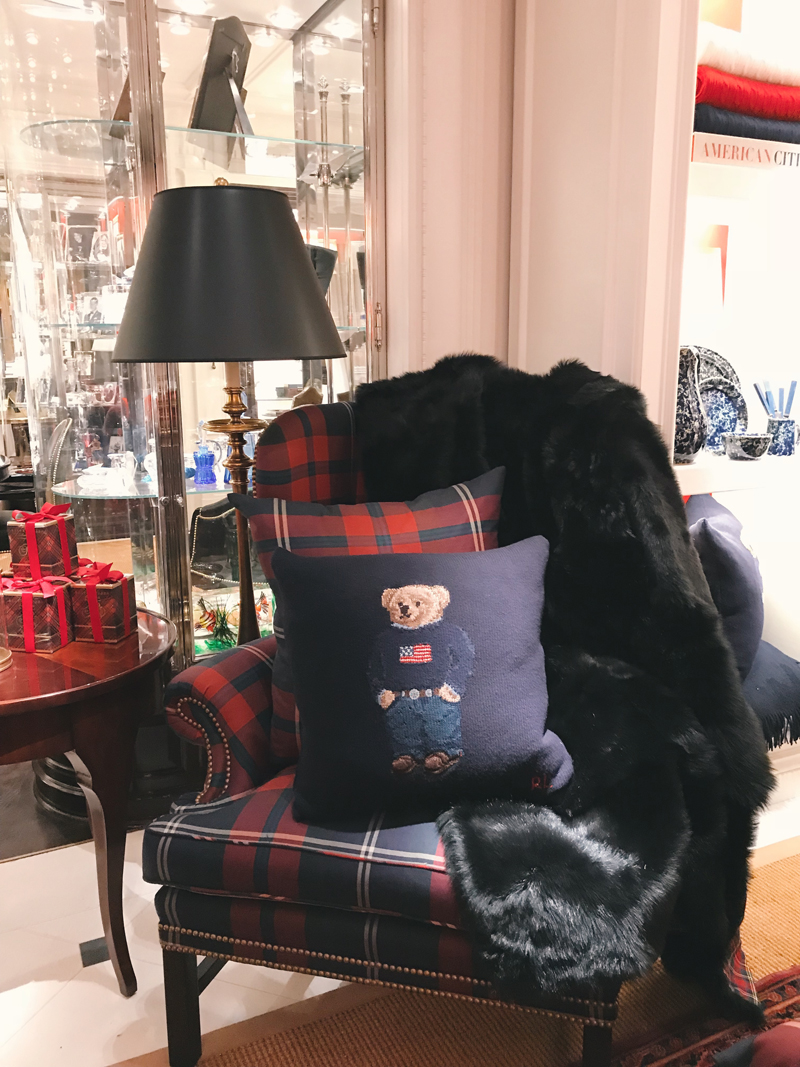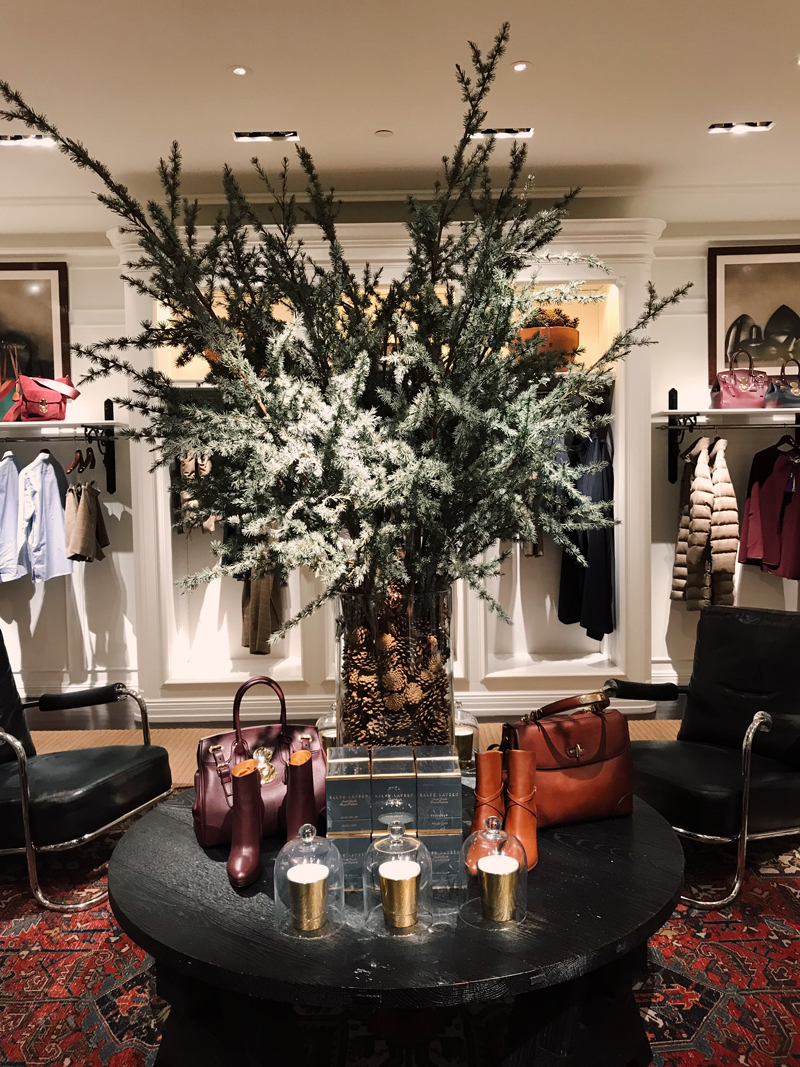 Do you ever window shop to find inspiration for your own home?! Hope everyone is having a great week! Xo. Lauren