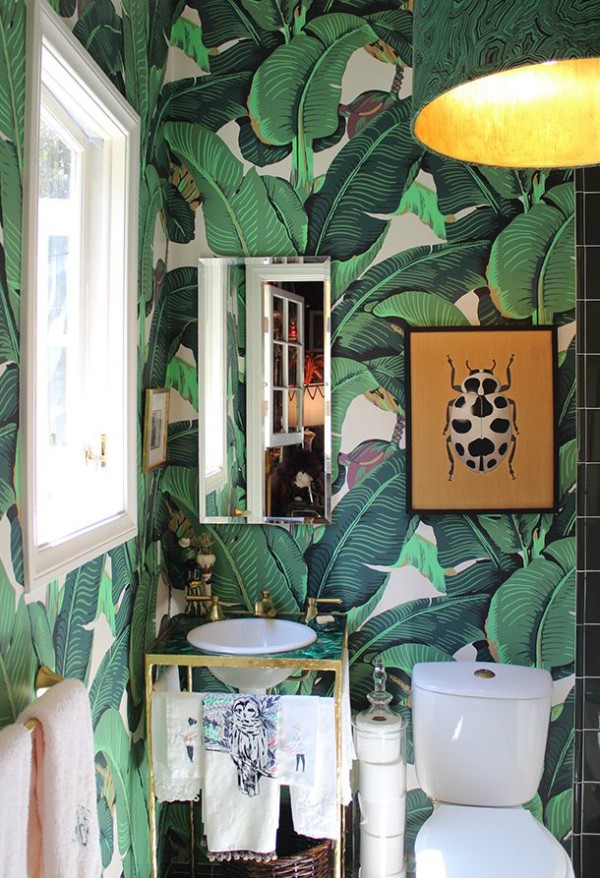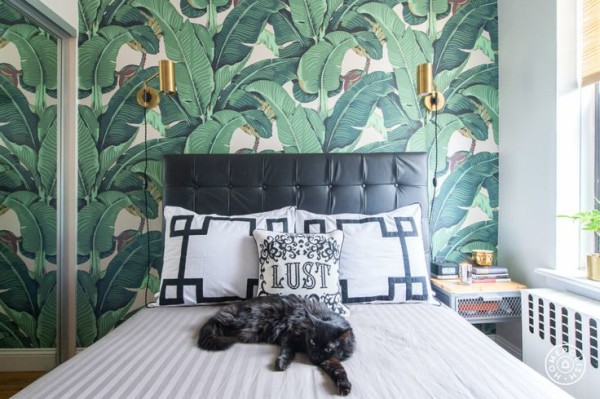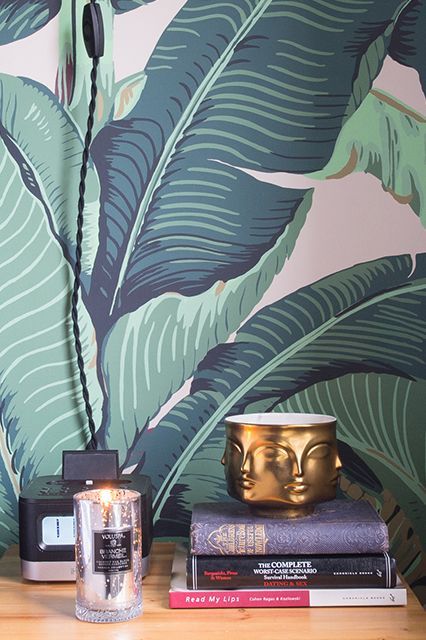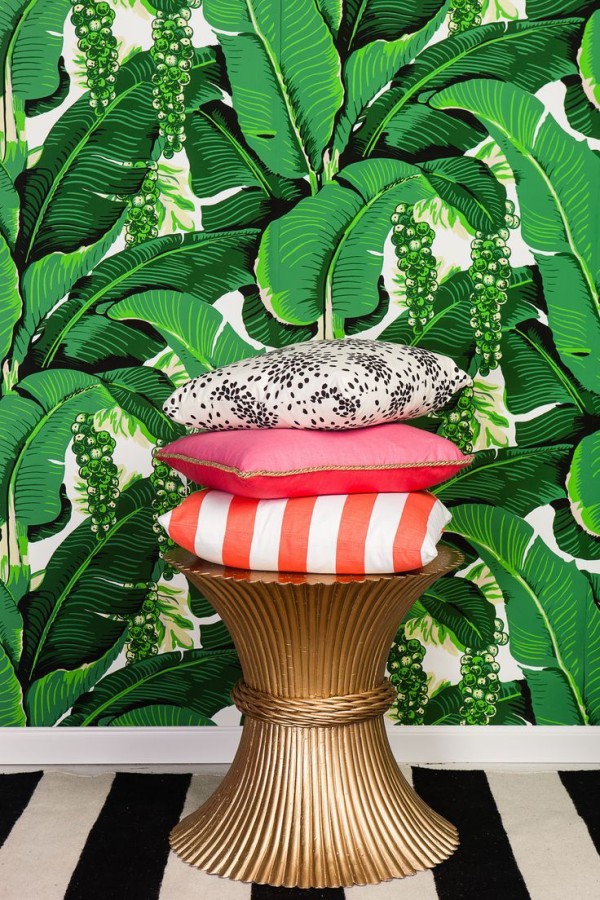 The marvelous Martinique Banana Leaf and Dorothy Draper's Brazilliance wallpaper are two of my all-time favorite wallpapers. Both designs are proof that wallpaper can make all the difference in a room.
I wrote about my recent obsession with palm trees earlier this week so I thought it was only fitting to follow up with a post on the Martinuque & Brazilliance Wallpaper, right?!
The martinique wall paper is the iconic leaf print design that graces the walls at the historic Beverly Hills Hotel and Indochine NYC. The Brazilliance wallpaper (also equally as iconic) was designed by Dorothy Draper and was famously used in the Greenrbiar Hotel in West Virginia. Although both wallpapers are very similar, Dorothy distinguished her design with clusters of grapes.
Wallpapers can be tricky to use within a home or apartment but what I love about both designs is that they have proven to be timeless. The martinique wallpaper has been around for 60 years and has the ability to create an exotic feel.
Since both designs are loud, I would personally opt to use them in a powder room or closet given the scale and size of their leafs. They are so fun, aren't they?. Smaller rooms give you a chance to bolder then you normally would be in a larger room like your dinning or living room. What's your favorite wallpaper? Happy Friday! Lauren