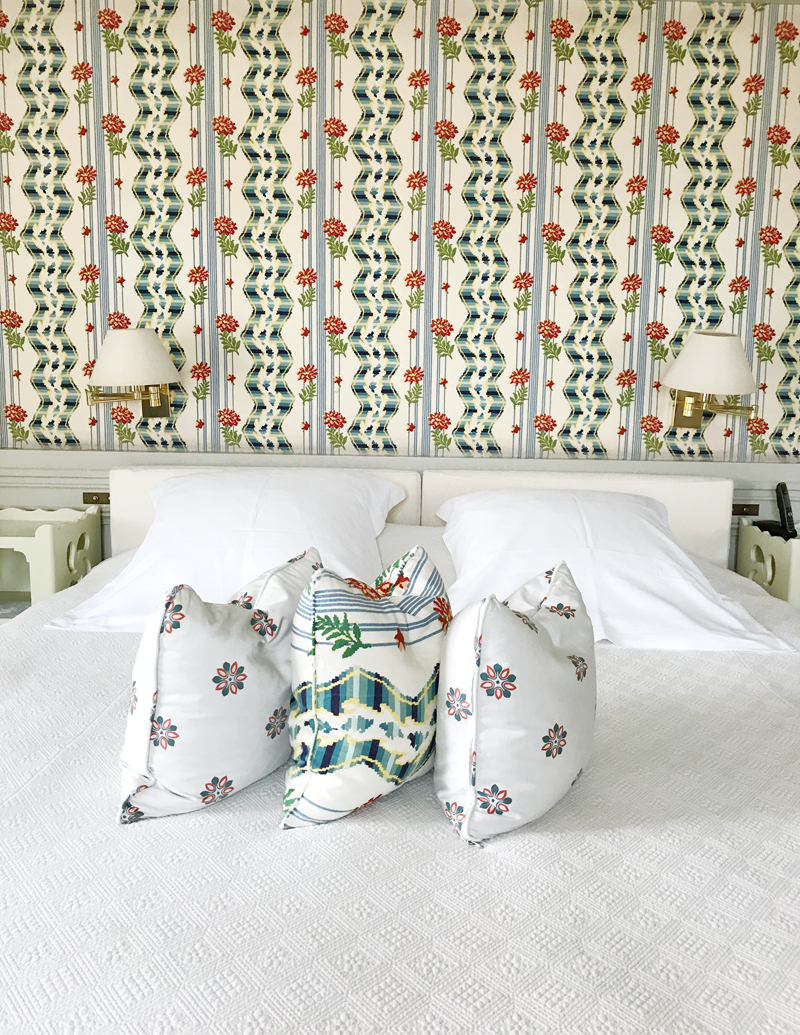 I always dreamed about visiting Provence. From the chateaux's to the flea markets to the vineyards, I understand why families around the world love to spend their summers in Provence.
After touring around Saint Tropez and the coastal towns of Antibes, Eze and Monaco, we caught the train from Antibes to Avignon early one Friday morning. I debated for weeks which part of Provence we should visit. If you've ever done research on the region, you know how many super cute and charming villages there are throughout the entire region so how is a girl to choose?!
We ultimately decided on Avignon so we could stay at the famous La Mirande Hotel, a 5-star boutique hotel located right in the heart of city. We were so so happy with our decision as this was one of my favorite hotel experiences of all time.
La Mirande is rooted in both history and luxury with beautifully decorated rooms that feel they could be right out of the 18th century. Our hotel room was bigger than my New York City apartment (seriously!) and felt like a French oasis. Once a home to a cardinal, the current hotel owners did an amazing job renovating the guest rooms to their original grandeur. From the most elegant tapestries to the Carrara marble in the bathrooms, the details were truly spectacular. Even the servants quarters downstairs was preserved during the rennovations and are still used to this day – my mom would have died!!!
During the planning stages of our trip, I discovered quite immediately that we needed a reservation as soon as possible at the gastronomy restaurant located downstairs in the hotel. Luckily the concierge was able to help us secure a 8pm reservation at the restaurant the same night we arrived. Phew!
We had amazing weather so we luckily were able to be seated outside under twinkly lights (my favorite). I can't stress enough how magical, quiet, relaxing, charming the atmosphere was! On top of it, the food was amazing and the best meal we had the ENTIRE trip! We were in France for over 12 days. Last but not least, we were able to eat breakfast in a different room of the hotel each morning which was also quite magical. We weren't able to make it to afternoon tea but I would highly recommend making a tea reservation ahead of time as well. P.s. I should mention we ate at the restaurant both nights – it was that good.
Below are a few of my favorite photos I snapped during our stay. I've also shared a few key tips when traveling and planning a trip to Provence. If you want to lose yourself in french glamour, be sure to follow La Mirande on Instagram.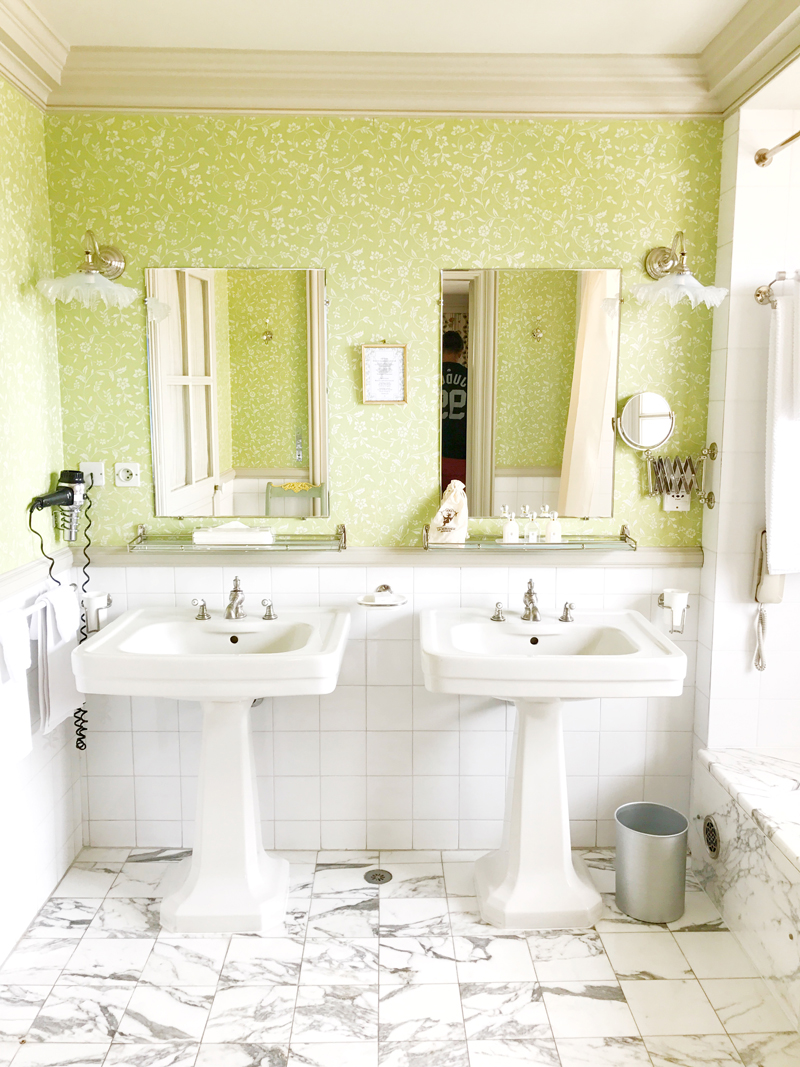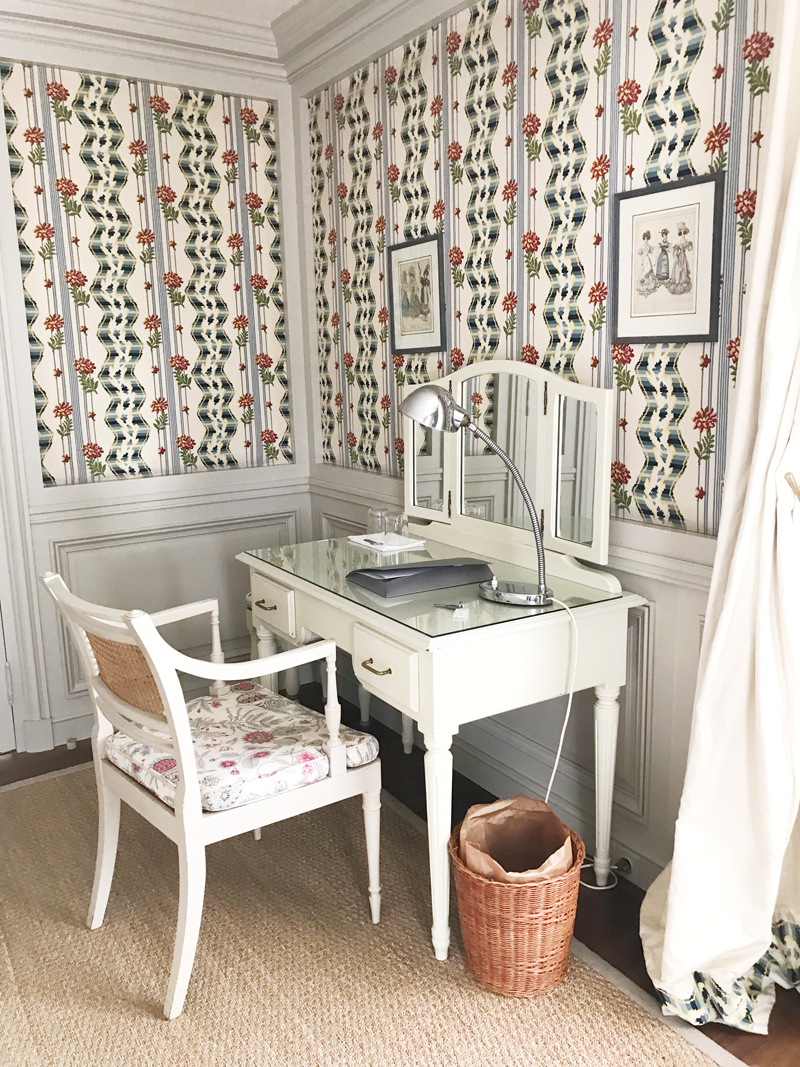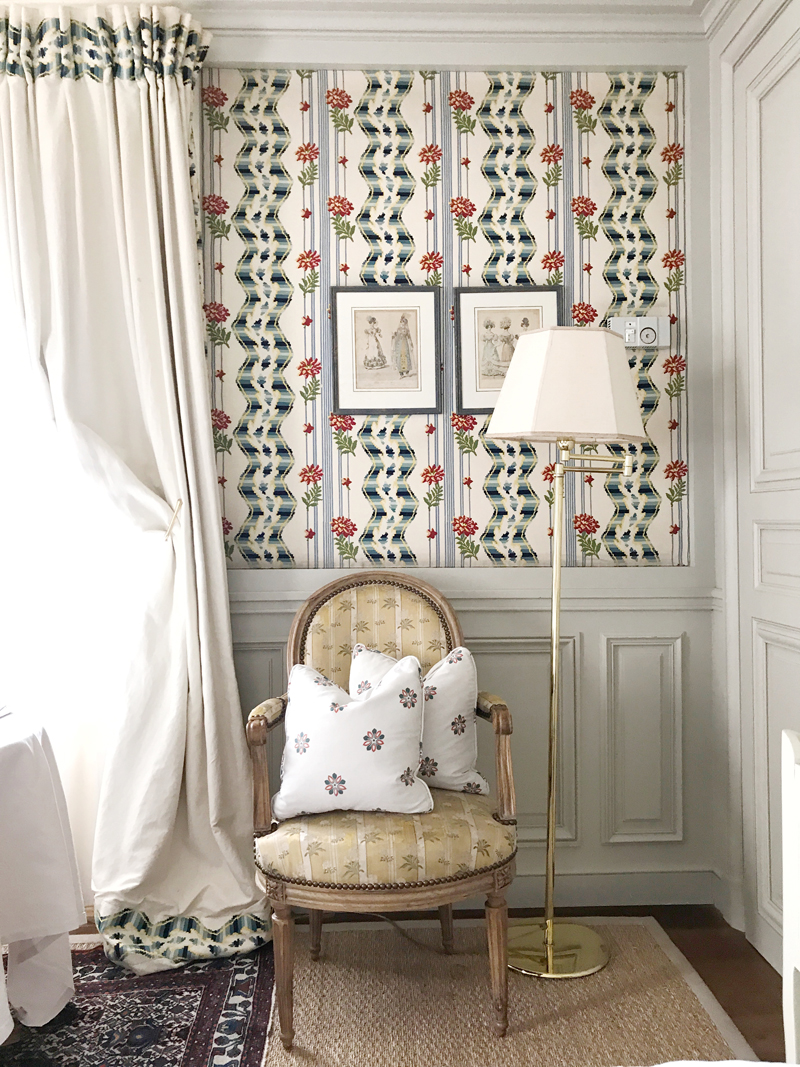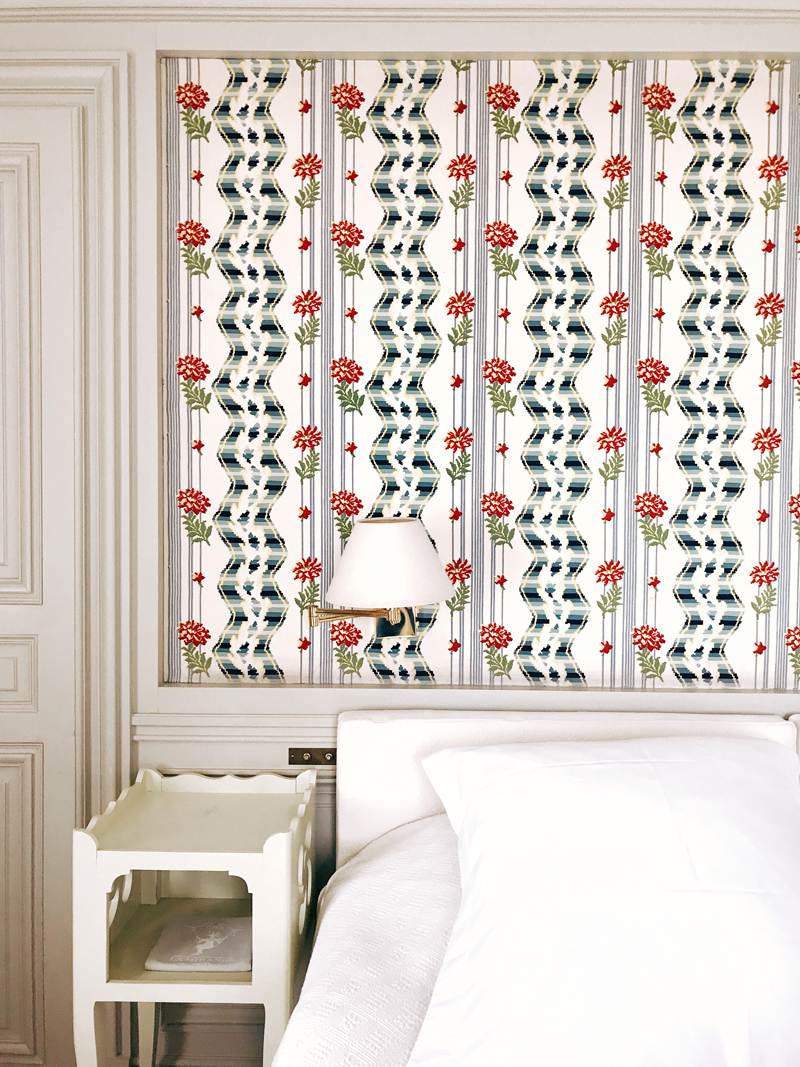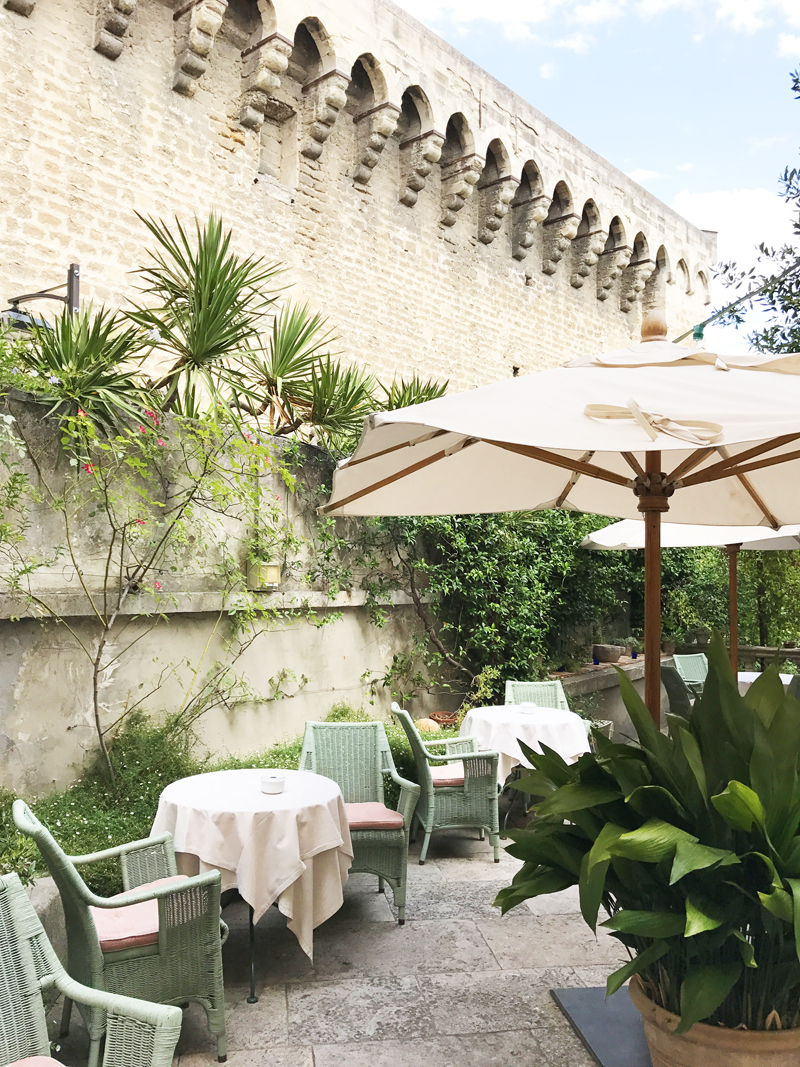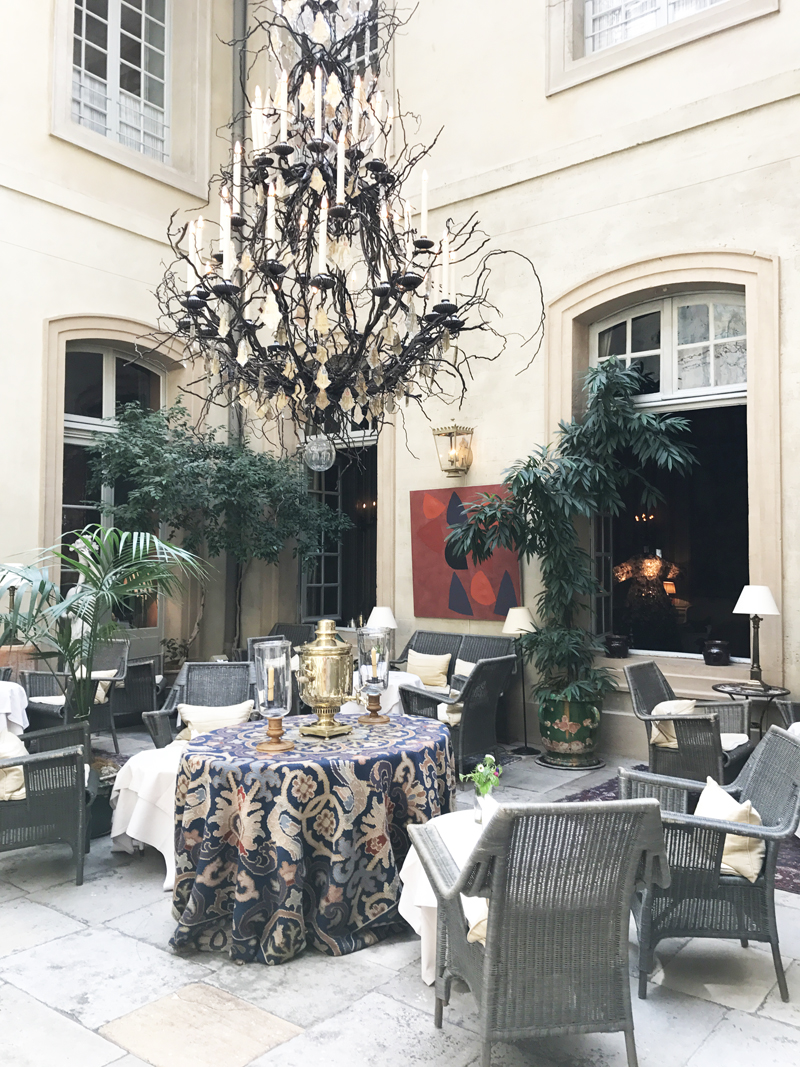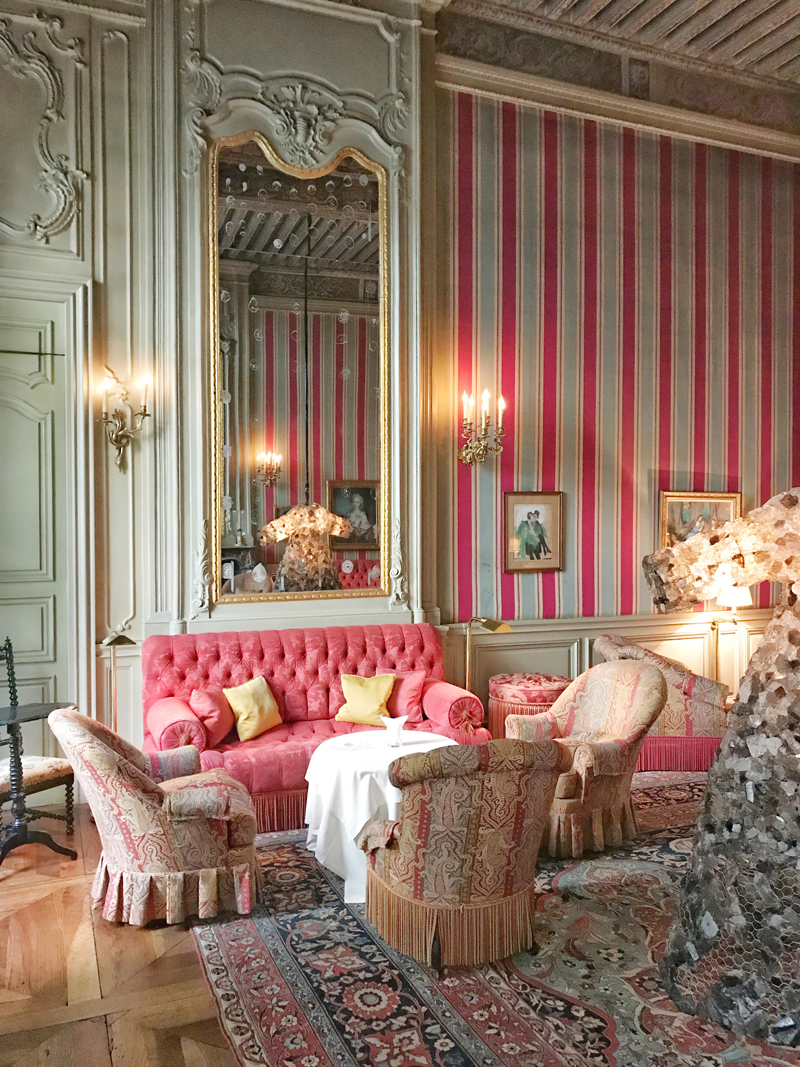 Key Tips For Planning A Trip To Provence
If you've ever been to Avignon, you know it's one of the biggest cities in the region of Provence. As I mentioned above, we caught the train from Antibes to Avignon for our two day stay at La Mirande. If you do your research, you'll find out that the train station in Avignon requires a "city transfer" to get closer to Avignon. We ended up missing the transfer so caught a cab to La Mirande. This was super easy and I would highly recommend!
If you're planning on staying in Avignon without visiting any other villages, you certainly don't need a car. The only time we left the town is to visit the Avignon Flea Market which we were able to get an Uber both ways – so nice!
I think for our next trip we will plan on staying longer and rent a car in order to be able explore more of the villages throughout the region! I would love to hit all of the major flea markets over the course of a week. How dreamy does that sound!? Maybe I'll do a whole blog post dedicated to this idea. 😉 For more Provence inspiration, definitely follow one of my favorite instagram feeds right here.
A big, big thank you to the La Mirande team for giving us the best experience in Avignon! We cannot wait to visit again.
If you have any questions about planning a trip to provence, feel free to email me directly at lauren@lauren-nelson.com! XO. Lauren