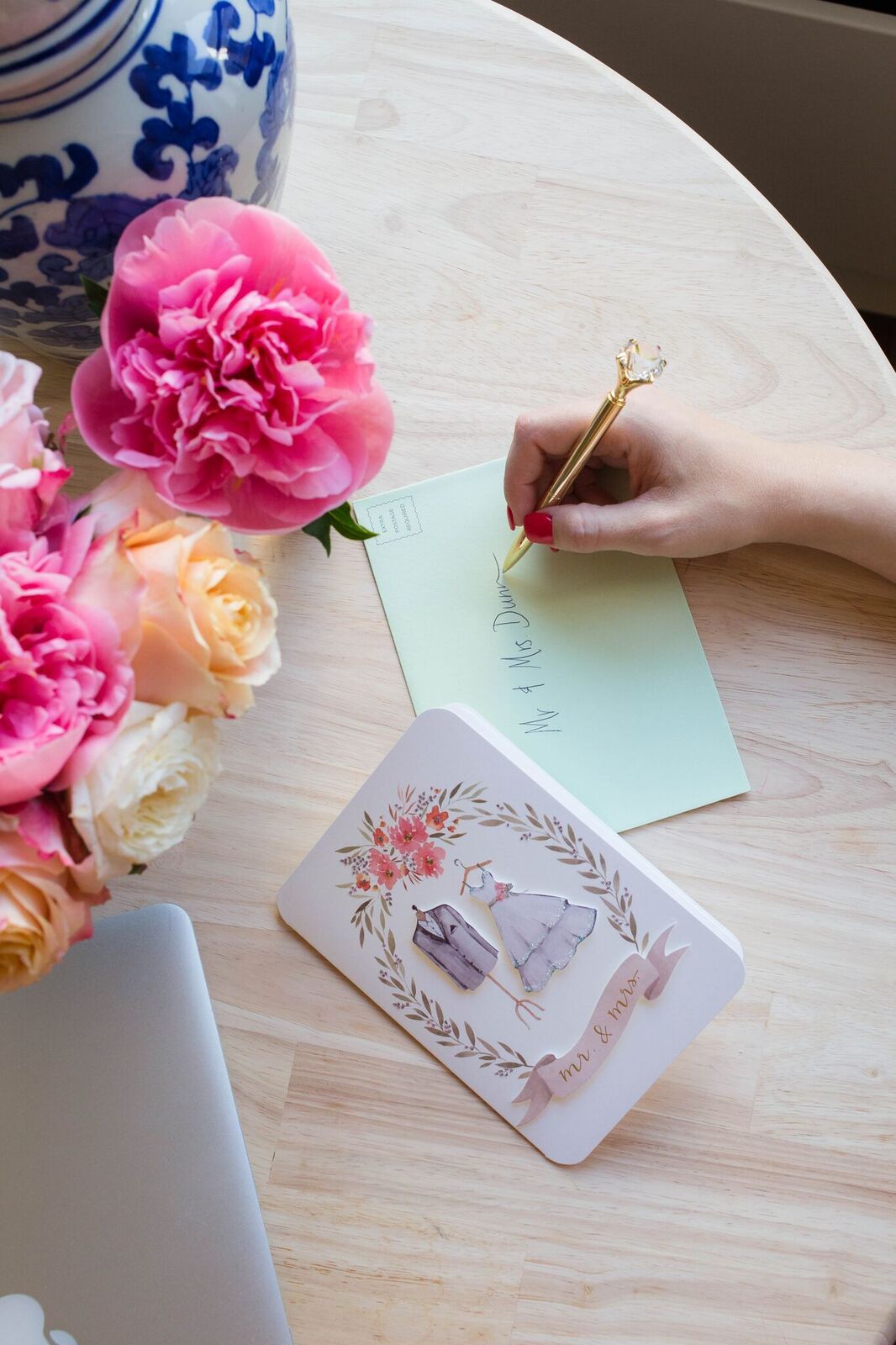 Happy almost Friday, friends! Tomorrow morning I'm headed to Vail for one of my bestfriend's weddings. We lived AND worked together for 3 years in Chicago right out of school so you know she's a bestie. This will be my first time in Vail but I know it's going to be absolutely stunning. The venue is located not too far from downtown Vail + it has amazing views of the mountains. I can't wait to show you guys behind-the-scenes snaps!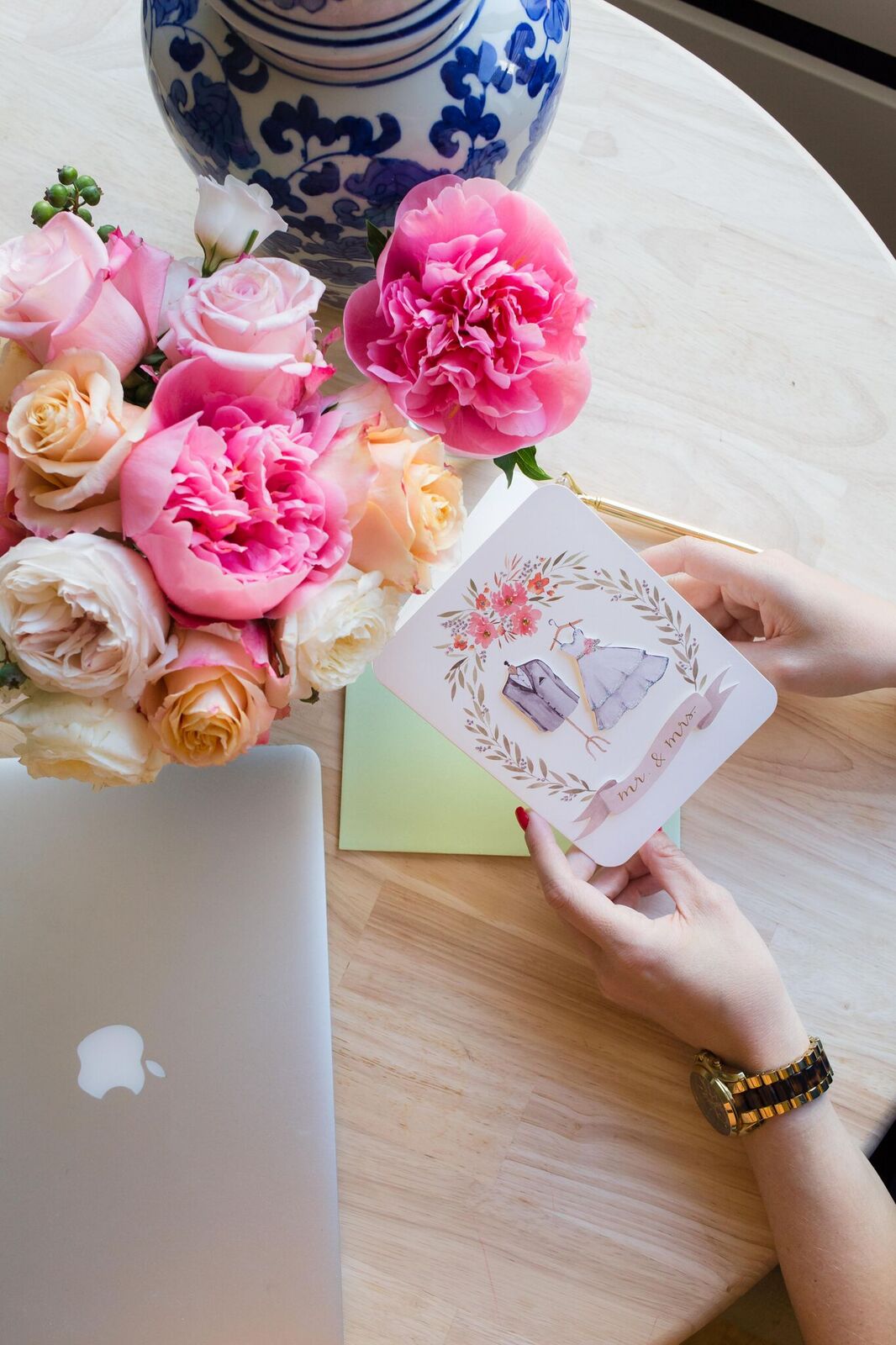 Like me, I'm sure many of you are also deep into wedding season right now! When it comes to special occasions like weddings or bridal showers, I always think it's a great opportunity to showcase your personal style as a guest – from the outfit you wear to the card and gift you give the bride and groom. Papyrus is one of my favorite destinations to pick up special occasion cards that are just as beautifully detailed as the wedding itself to add an extra touch of style and luxury.
I picked up this "Mr and Mrs" card the other week and will be giving it to Anne this weekend (sorry for ruining the surprise, Annie!). A few of my other favorite cards for the bride and groom include this Love Is In The Air card, this elegant Bride and Groom Clothes Card, this pretty Gold Script Embroidered Wedding Card, and this cute Just Married card! Let's not forget about this Rose Wedding Cake, this Happily Ever After card or this Best Day Ever card (This is so Anne,too)!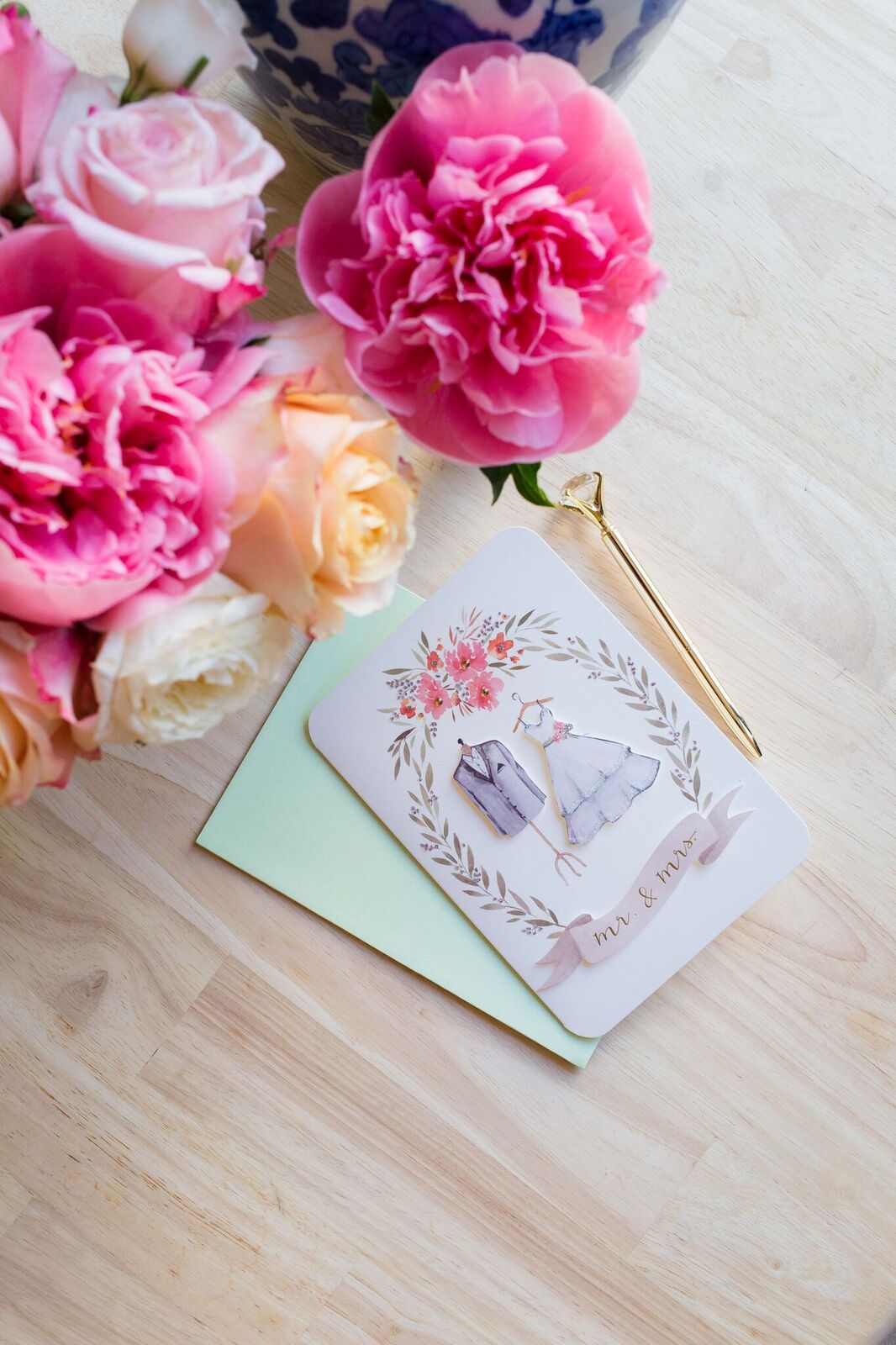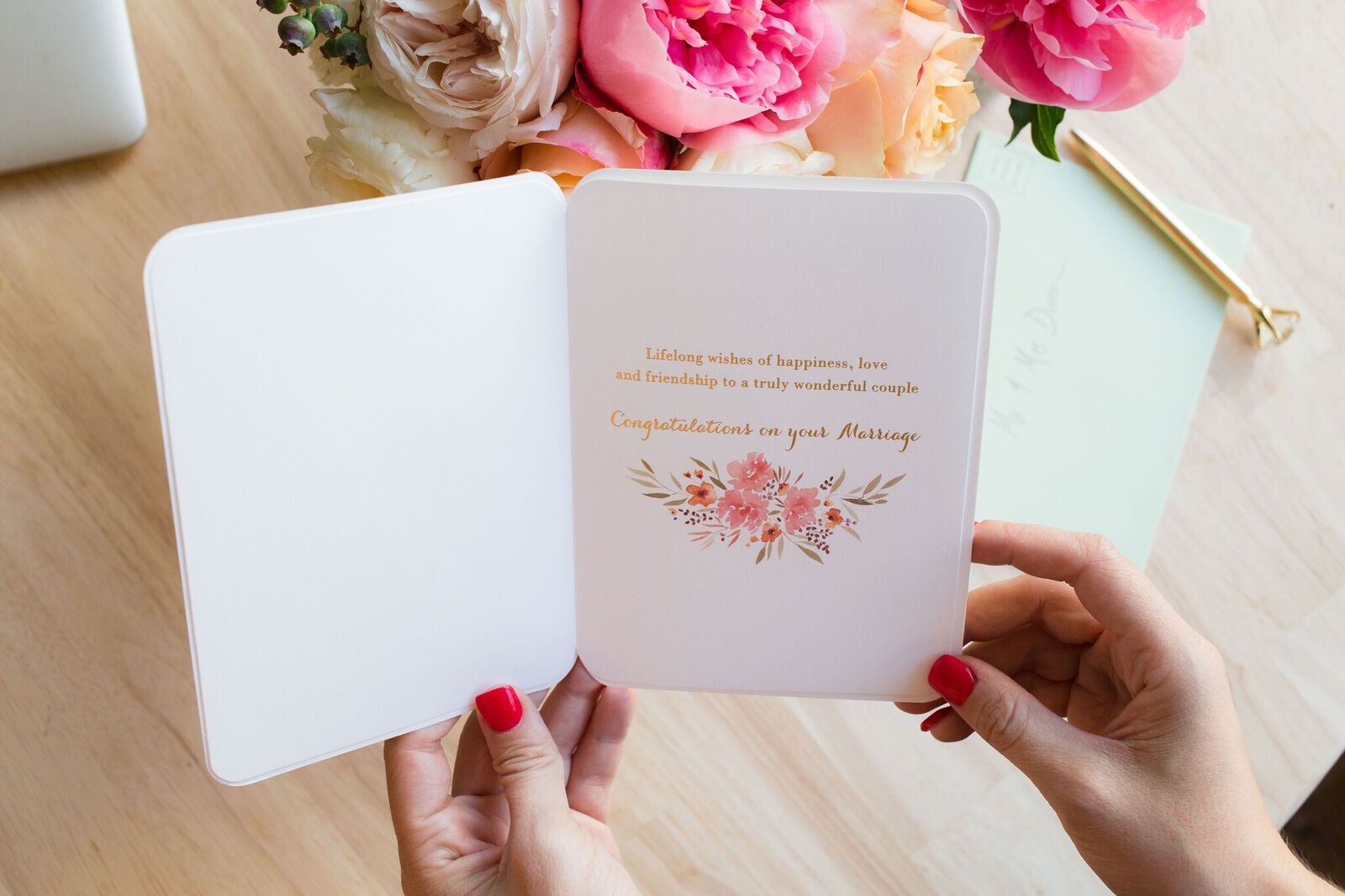 One trick I've learned throughout the years is to buy cards in bulk. Whether it be for weddings, babies or birthdays, I always like to stock up on cards within each category because hey, you never know when you're going to need to put a special card in the mail!
Since today is my Friday, I hope everyone has a great weekend. Be sure to follow me on Insta Stories for all of the can't miss fun this weekend! Last but not least, HAPPY WEDDING WEEKEND ANNIE! I can't wait to celebrate you and Teddy all weekend long. <3 <3
cheers
*In Partnership With Papyrus