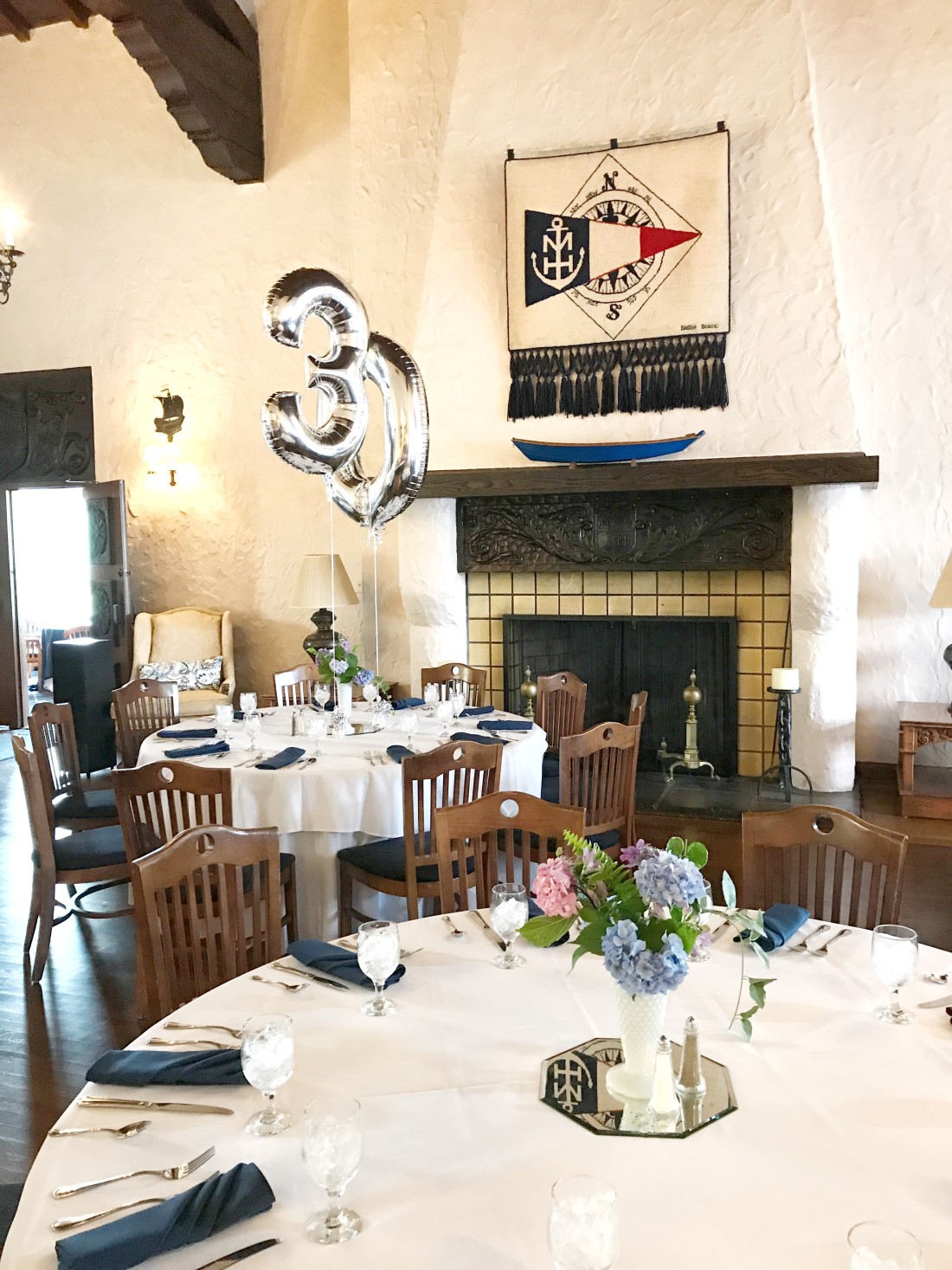 With how much traveling we did this summer, I completely forgot to share with you guys details from my 30th birthday party! I still cannot believe I'm 30. I moved to Chicago at 22 and to New York at 25 which still feels like yesterday!! I have to admit that with each passing year, life continues to get better!
I know some people don't love their birthdays but I'm definitely not one of them. I love birthdays. I always think it's so fun to bring together my favorite people and throw a party. What's so wrong with that?!
Earlier in the year my family and I were discussing what we wanted to do for my big 3-0. We were going back and forth on whether or not we wanted to do something in NYC or not. Well, if you've ever thrown a party in New York it is not cheap! Especially if you're having more than 50 guests. After comparing costs, we ultimately decided to have a party at my parents Yacht Club where I basically grew up. Located right on the water 40 minutes east of Cleveland, the view from Mentor Harbor Yacht Club is truly one of the best from where I am from. I also had my high school graduation there so it made sense to have my party there!
After finalizing the venue, the next item on my to-do list was to get invitations out as soon as possible. I was so so excited when the Papyrus team wanted to partner together on my invitations! Did you know that Papyrus can create custom invitations for your next bash? I honestly had no idea before we started chatting but was so excited when I found out this was a possibility!
Papyrus has been my go-to for cards for my family and friends for years!!! Whether I need a card for my mom's birthday or for a girlfriend's baby shower, Papryus' selection is truly the best and has the most chic selection!.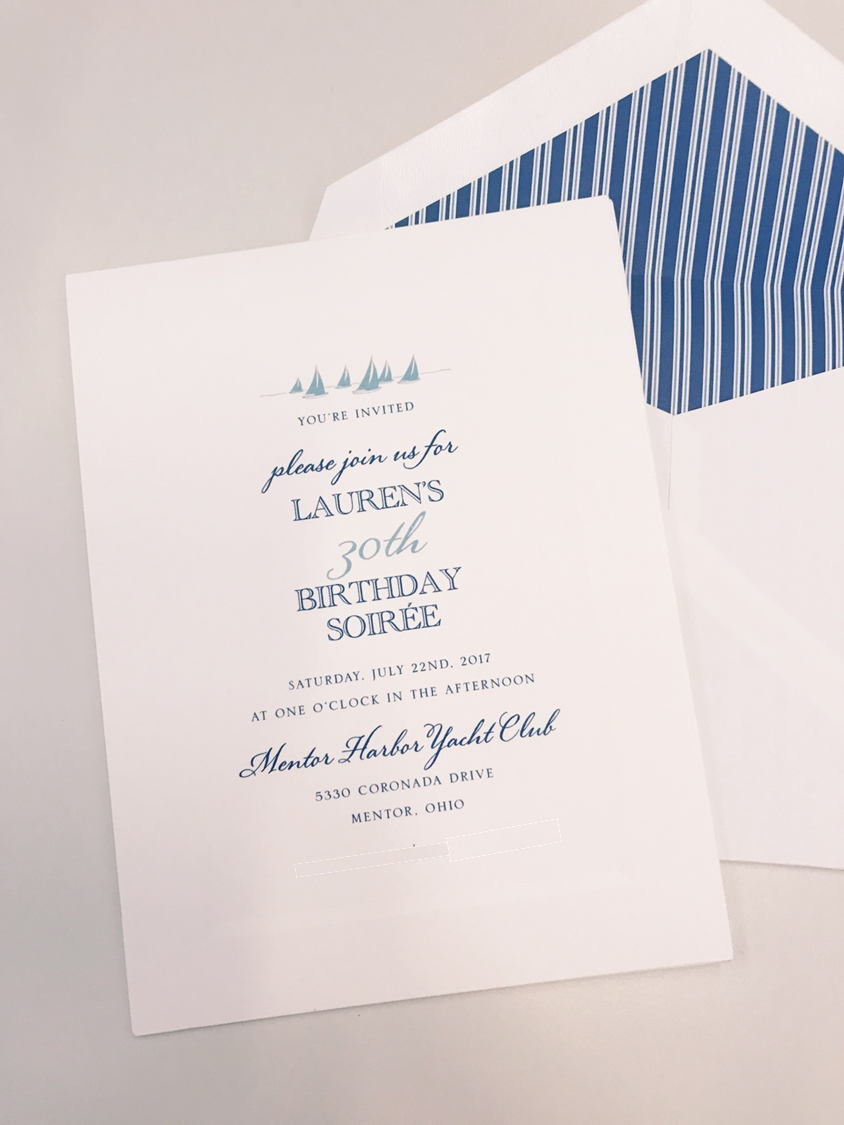 I met with their lead designer here in New York to talk custom invitations. I've never created a custom invitation before so it was a whole new process to me. The lead designer walked me through step by step and made the design process so seamless. The options are endless when it comes to creating custom invitations! From the weight of the paper to the hundreds of fonts to choose from, it was so fun finalizing all of the small details.
What I loved most about working with the Papyrus team is that the lead designer nailed my aesthetic. She came up with two different designs based on the feedback I gave her on other examples and it truly was SO hard to decide! I absolutely loved the little sail boats she incorporated at the top of the card (notice the theme, here?!) as well as the blue and white stripe design within the envelope. So cute, right?!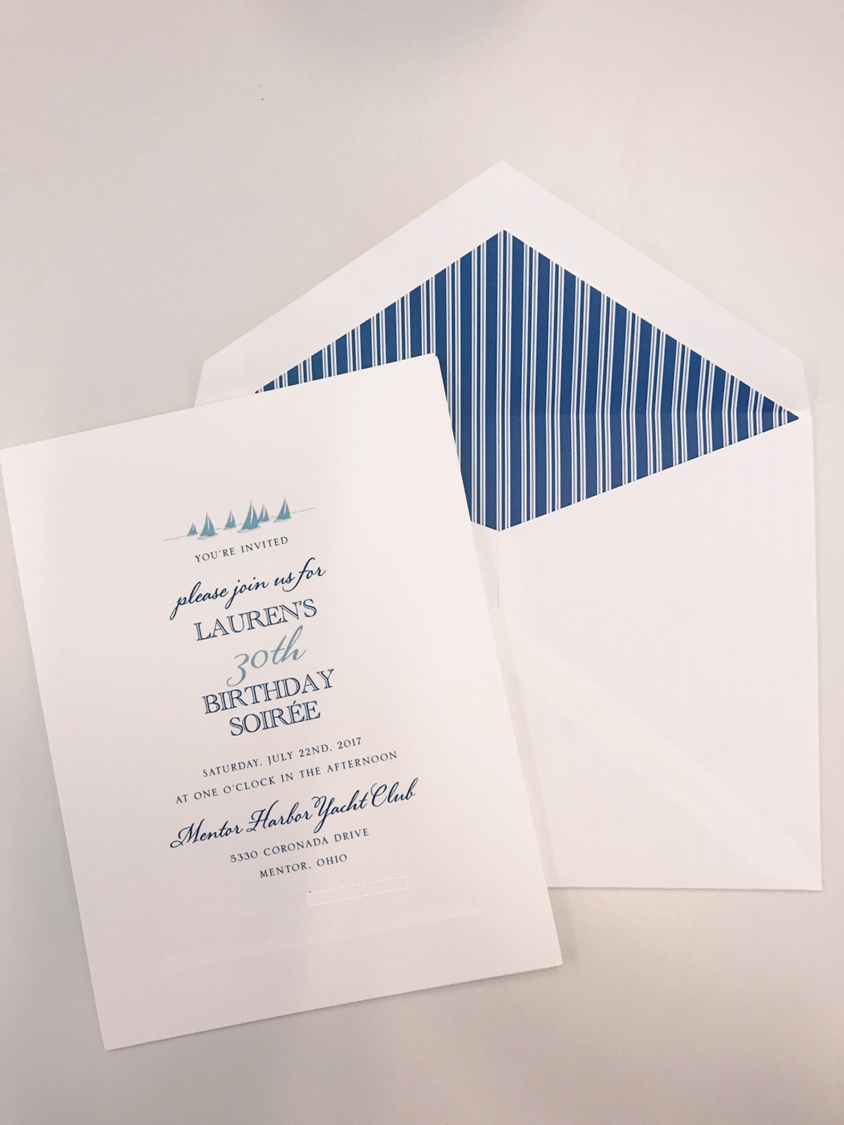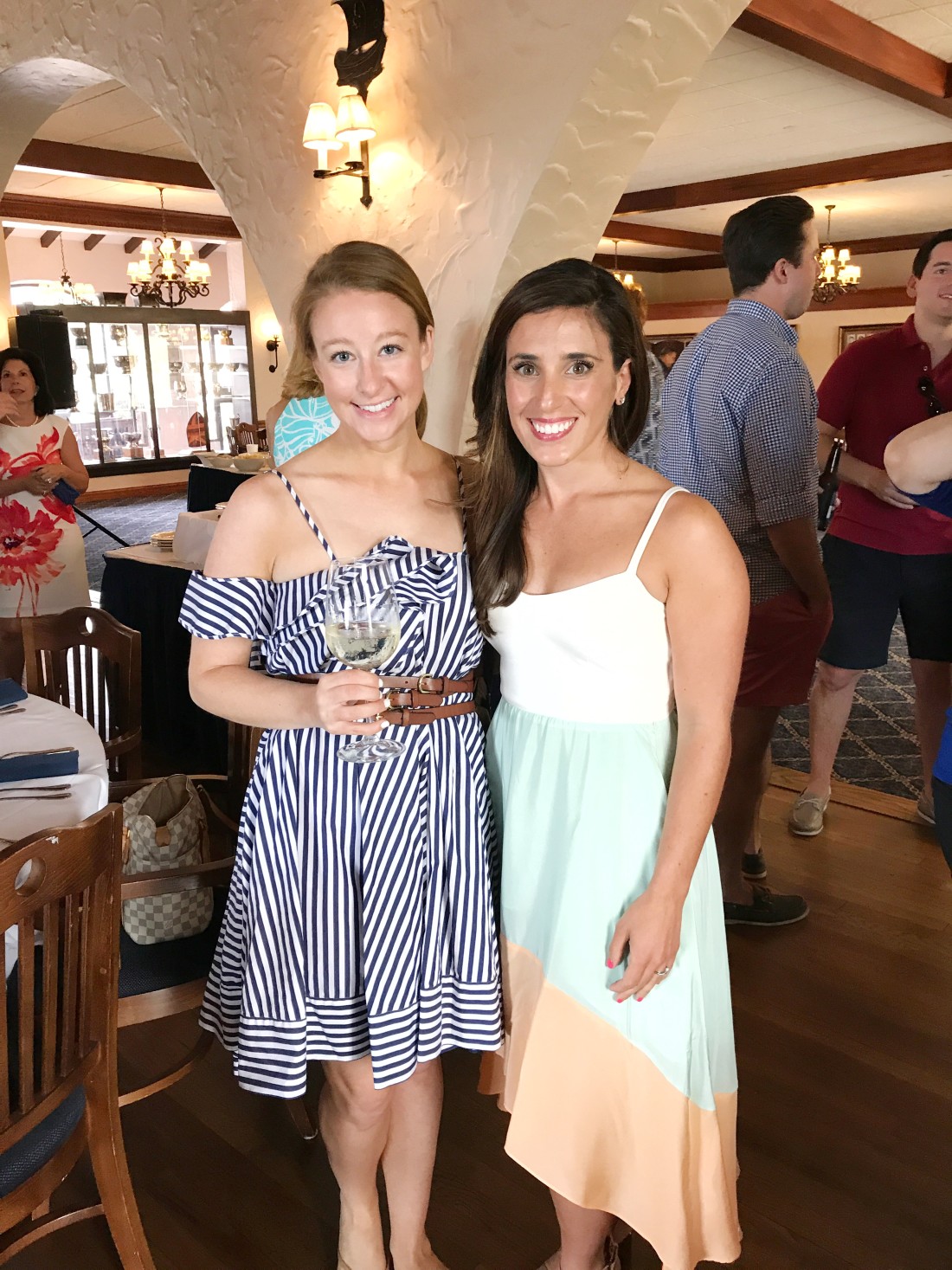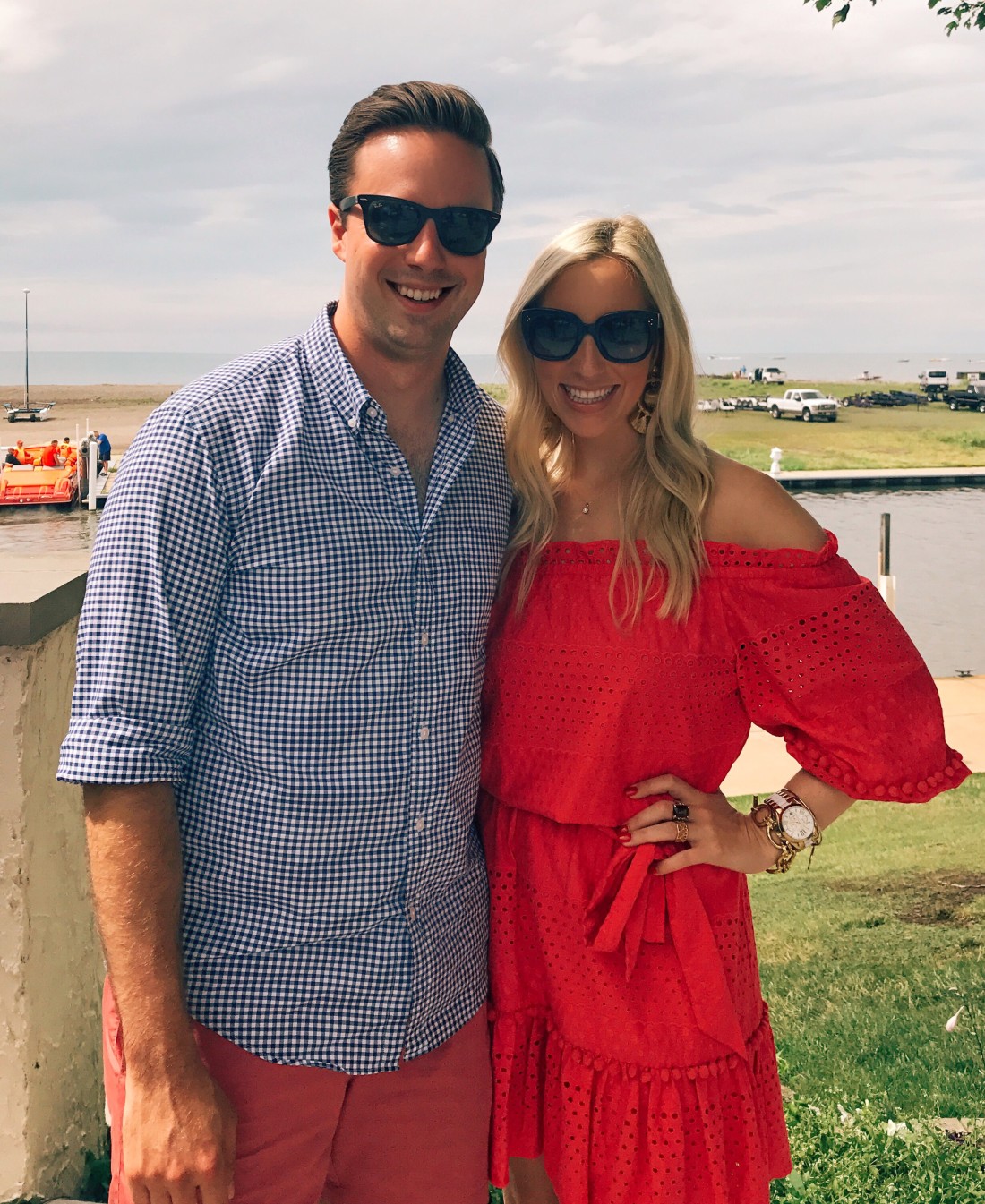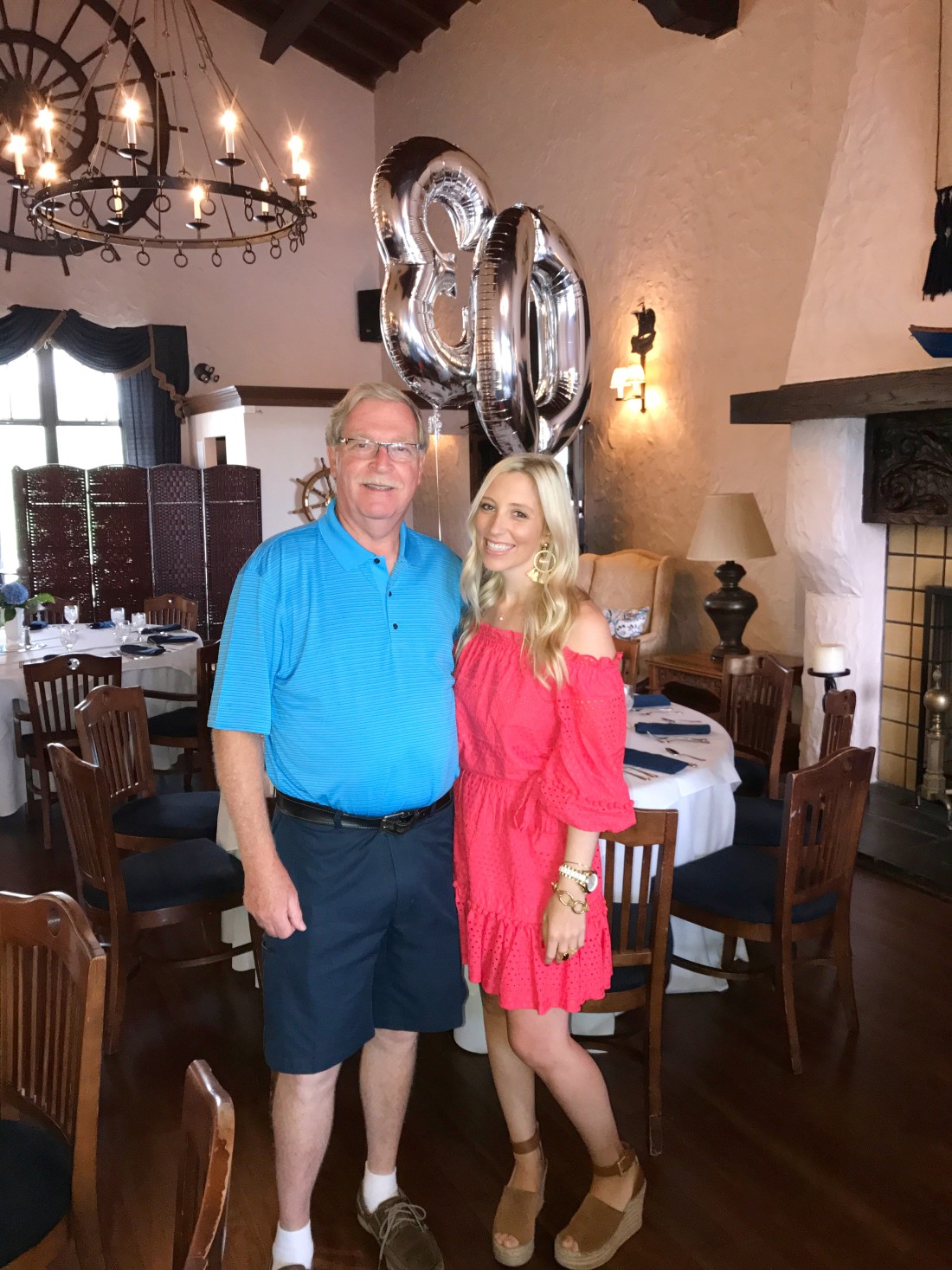 Overall we had an amazing party!!! I had friends fly or drive in from all over the country and of course, the party wouldn't be the same without my big Italian family! We had a pasta bar, of course. P.s. if you live in the Cleveland area and are looking for a venue, I would highly recommend the Mentor Harbor Yacht Club. The service is incredible!
A huge, huge thank you to Papyrus for teaming up with me to create my custom invitations. I always think the invitation sets the tone of a party! You can check out Papyrus' design services right here.
I hope everyone has a great rest of their week! Xo. Lauren