Welcome to week five of the One Room challenge!!! Can you believe it? With only seven days to go, it's serious crunch time. In case you are just tuning in, myself and all of these beautiful people are redesigning a room in 6 weeks. It's safe to say that Week 1 feels like decades ago.
This week is all about the art of styling. I STILL need to finalize my gallery wall. #stressssss. I did decide on a few of the prints I shared last week including this one and this one from Minted. Don't you love?
I finally set time up for the installation guy to come over to install my custom bamboo shades via the Shade Store. Thank goodness.
I finally have all my bedding in order – I'm seriously obsessed with my monogrammed pillow shams. A big thank you to Sue from the Zhush! P.s. She's also taking part in the One Room Challenge so be sure to follow her progress here.
I also received my navy and white striped pillows from Roxy over at Society Social – also obsessed.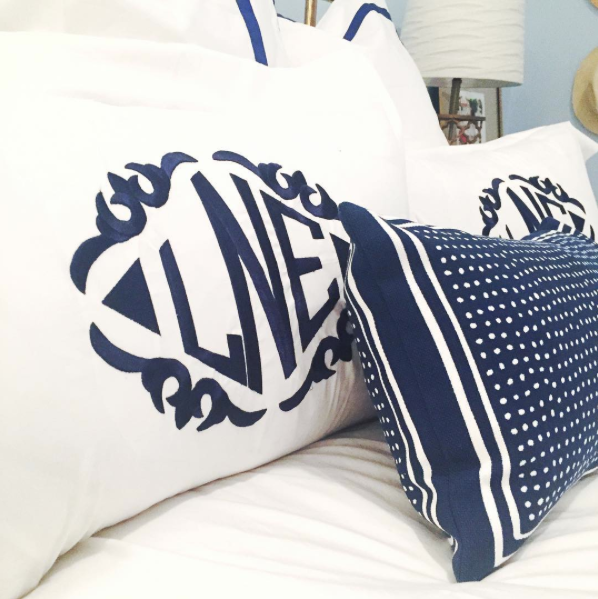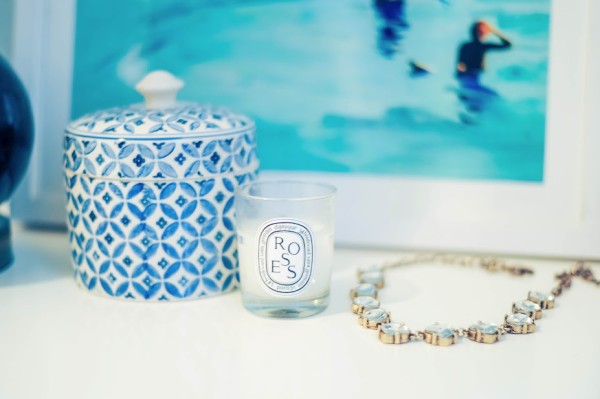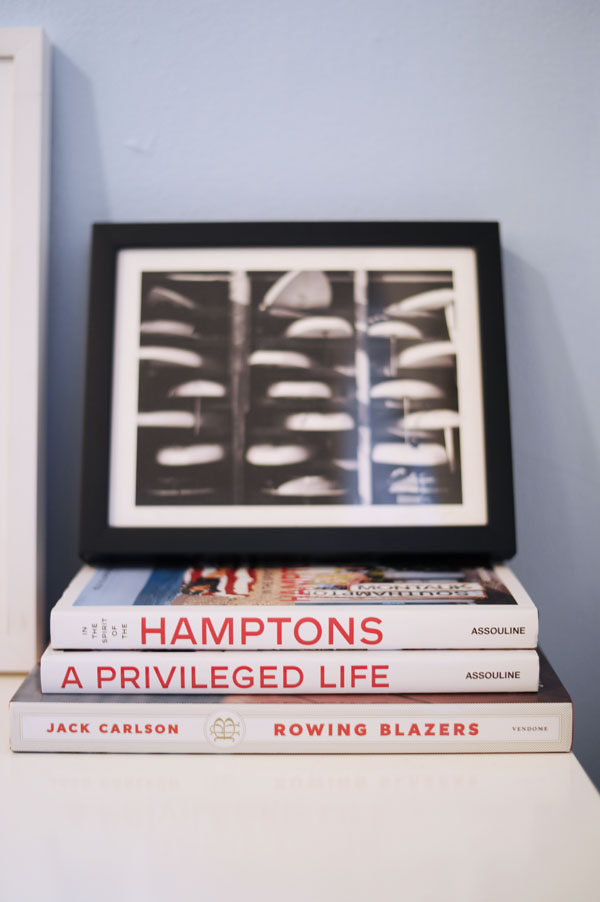 I went back to look at my original to-do list from week one and am very relieved that I'm almost done! I can't wait to show you guys how everything is coming together. Be sure to tune in next Thursday for the Final Reveal – EEK!!!
My super needs to paint these beautiful (and dirty) white walls of mine. I'm very excited to be partnering with BEHR on my paint color! After visiting Home Depot, I realized how many paint colors there are to pick from. How is a girl ever to decide?
 I need a whole new gallery wall refresh.
These gray and white striped curtains have got to go.
Sam inspired me to invest in custom bamboo shades! So I will be partnering with the Shade Store to get these made! My samples are below. There are so many beautiful options – need to figure out the best option given my paint color and curtain material.
Speaking of curtains, also need some beautiful new hardware – particularly brass.
New bedding! All of the new bedding.
A fun and colorful rug.
Upholsterer custom x-benches utilizing a bold and colorful print!
A new piece of art for above my bed which has already gotten delivered.
Update my bedside table situation. I would really like to invest in a desk since I mostly work on my couch or bed at the moment. It'd be nice to have a more formal work space in here – somewhere…
Last but not least, debating on investing in a new mirror for above my dresser. This one below I picked up from a flea market in Connecticut for $15 dollars. It might be about time to get a new one… thoughts?
In case you missed it: