One of my favorite things about living on the east coast are the weekend trips. Summer is absolutely insane with travel but I honestly wouldn't have it any other way. I love being able to escape the city quite easily on the weekends.
Last week I traveled to Newport, Rhode Island with my mom, aunt and cousin. Every summer since I was in middle school we have been traveling to the east coast (Connecticut) to visit my cousin, Holly. Within this trip, we try to include a quick two day trip to a new town: Cape Cod, the Hamptons, Newport, etc. Now that I've been living on the east coast, it's been so easy for us to combine these trips.
When this year's annual trip rolled around my mom and aunt wanted to go back to Newport. As I mentioned last week, I've only been to Newport once with my blogger friends. I have to admit, I didn't fall in love with the town when it was mid-February with mounds of snow everywhere. Traveling during the summer to this cute New England town, however, is a definite game changer. Here's what we did in just 48 hours.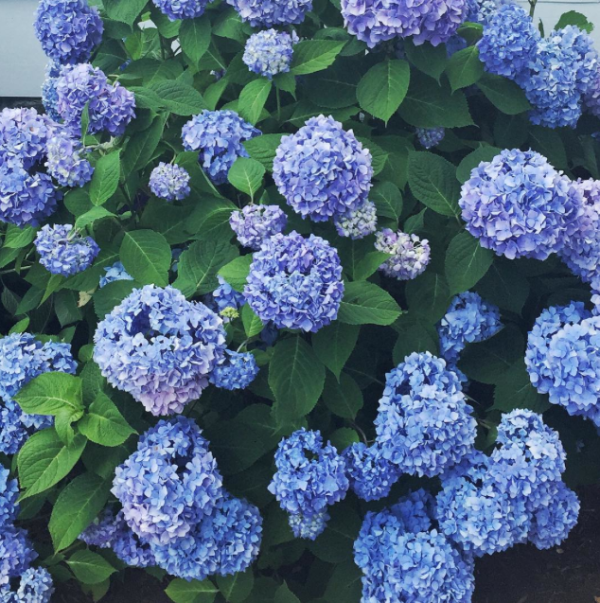 Day 1: On your drive to Newport, stop at the Ocean House in Watch Hill, Rhode Island. Grab lunch, a cocktail or just walk around the grounds. The grounds are perfectly manicured with croquet courts, hydrangeas, and white rocking chairs. Let's just say I found the perfect place to get married (after I find a new boyfriend, of course). Continue the drive to downtown Newport. Check in to the hotel. We ended up staying in the Harbor Side Inn – the cutest little bed and breakfast. Located right in the center of town off of Thames street, the Harbor Side Inn is walking distance from numerous boutiques, shops and restaurants.
Walk over to Bannister's Wharf to catch the Madeline sail boat. Situated directly on the waterfront, the Madeline sailboat is the perfect way to enjoy the spectacular views of Newport Harbor and Narragansett Bay. After your boat tour, head over to Forty 1 North for dinner right on the water. Order a glass of rose and king salmon for dinner.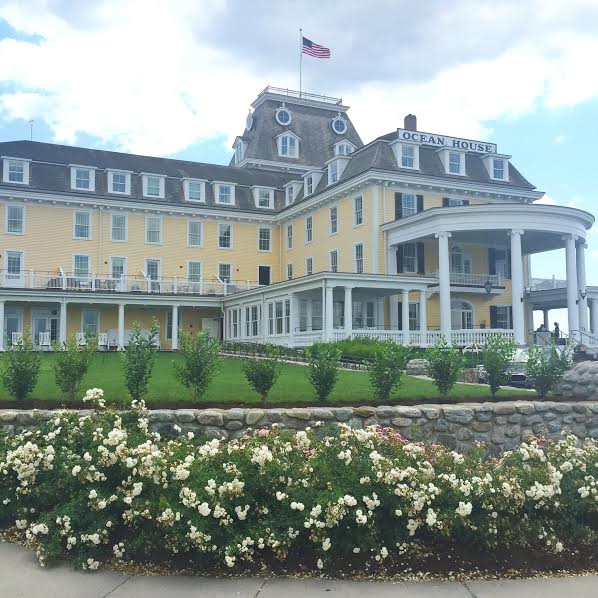 Ocean House Front Entrance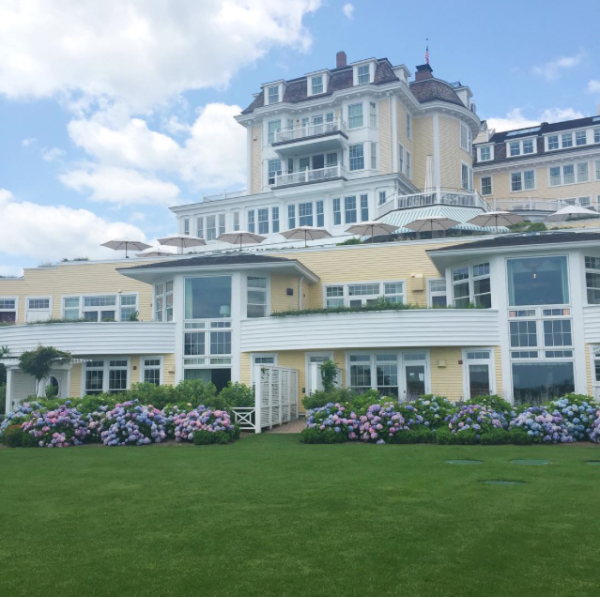 The Back View of Ocean House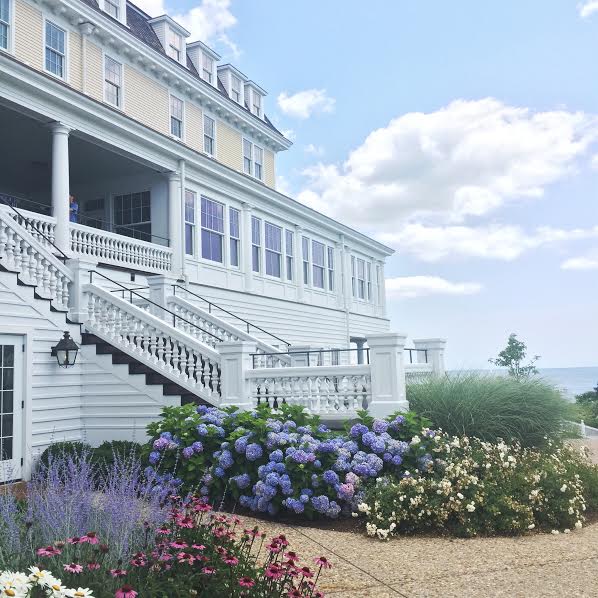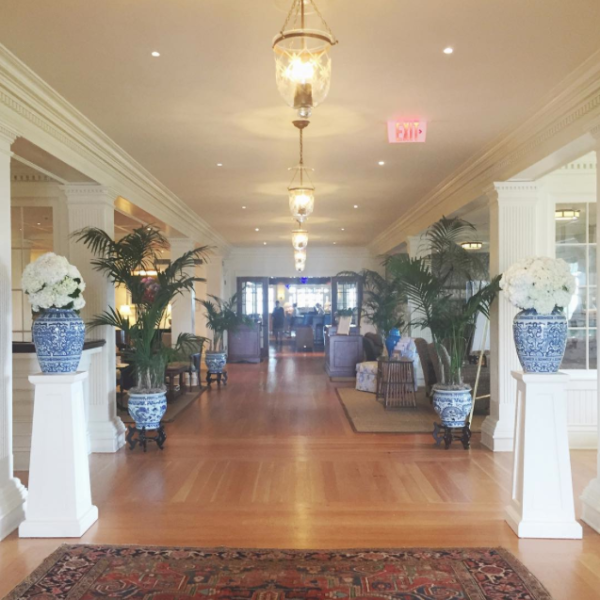 Entrance to the Ocean House
View From The Terrace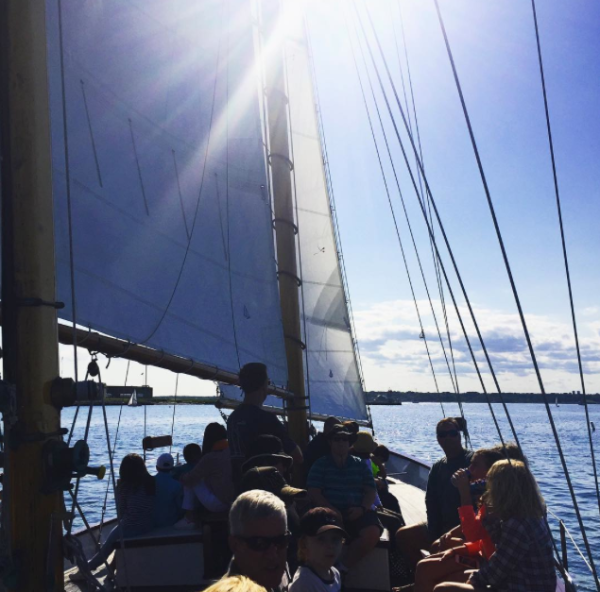 The Madeline Sail Tour
Day 2: Schedule 1-2 mansion tours. The Breakers is an absolute must. Other fan favorites include Servant Life tour at the Elms and the Rose Cliff mansion tour.  After your tours, drive over to Castle Hill Inn for lunch. Sit in the Adirondack chairs and take in the view.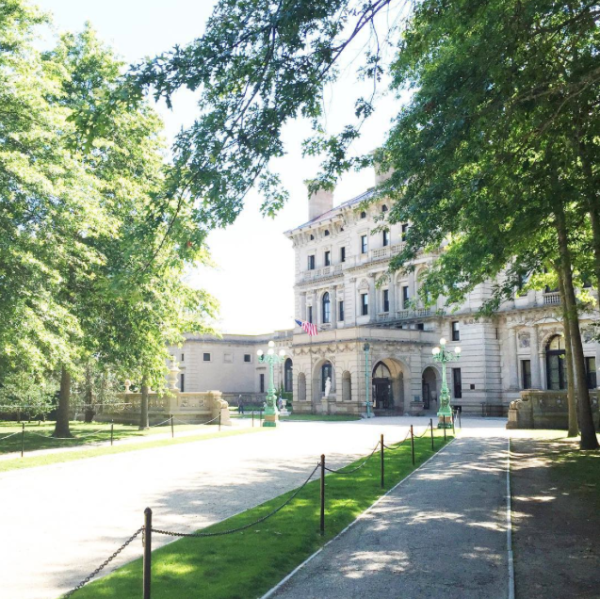 The Breakers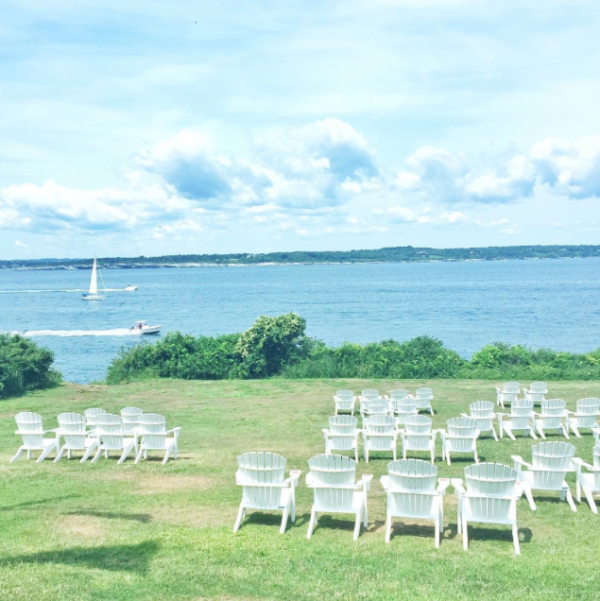 Castle Hill Inn
All of the Rose at Castle Hill Inn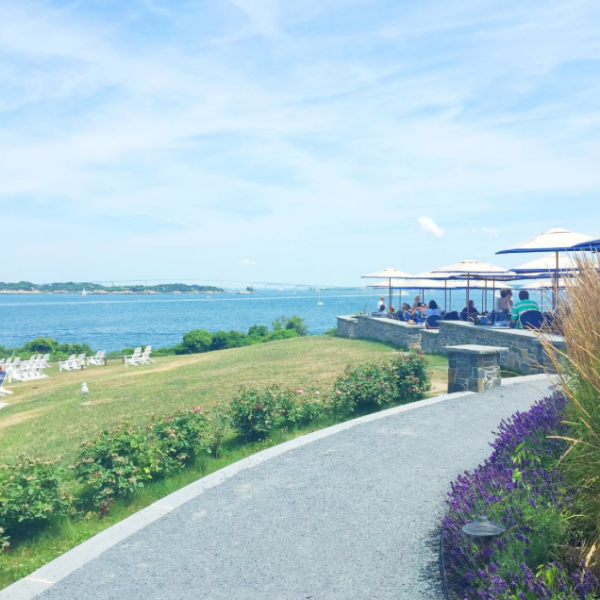 Walking up to Castle Hill Inn
Day 2 Continued: After lunch, head back to town for some shopping. Favorite boutiques include: the Pink Pineapple, Frazzleberries, Tresor Fine Consignment, Royal Male and Soap and Water Newport. Be sure to walk down both Thames and Spring street.
After shopping head to the Mooring for dinner. If you have enough time before sunset, head to Narragansett Lane or Ruggles Ave to enter the Ocean Cliff Walk. Walk past the mansions from the waterfront and take in the ocean views. A definite Newport must!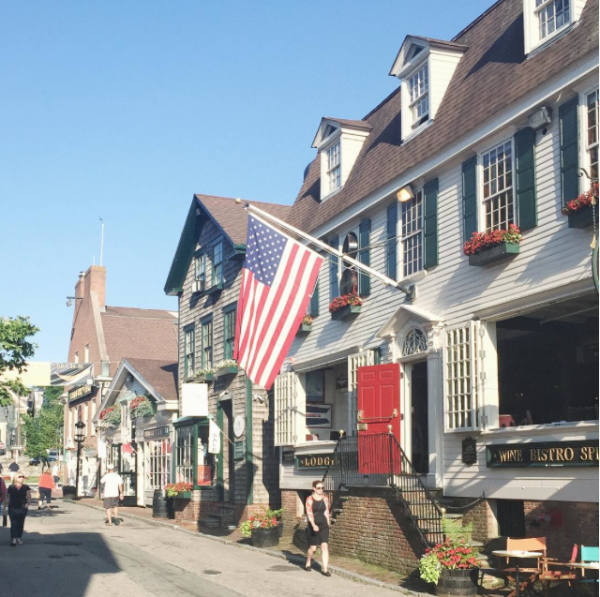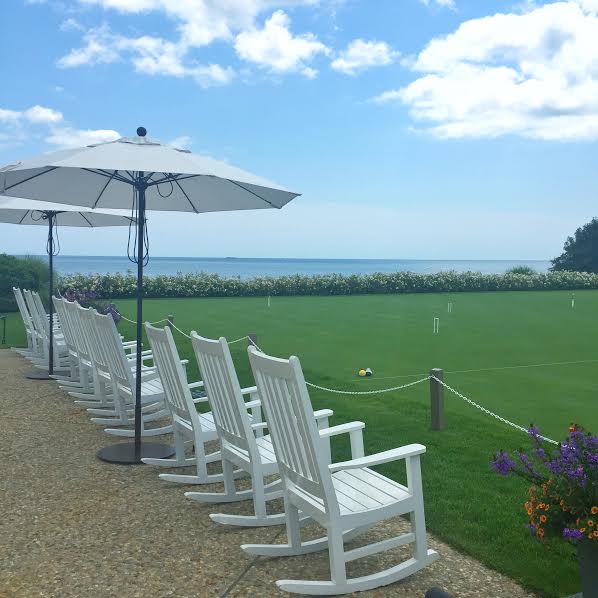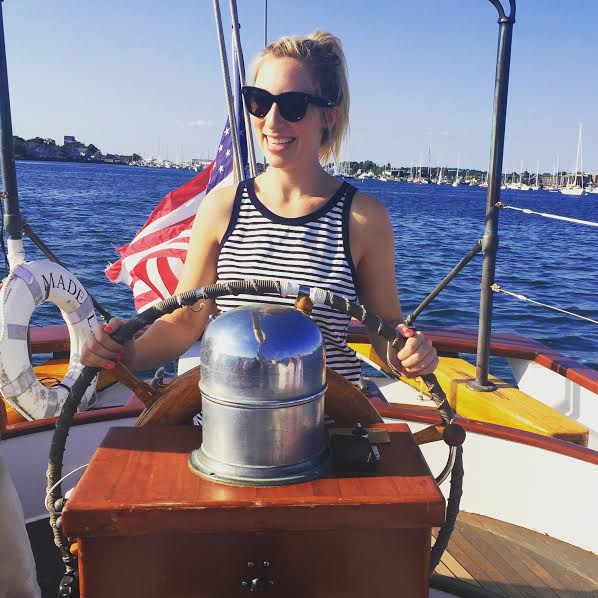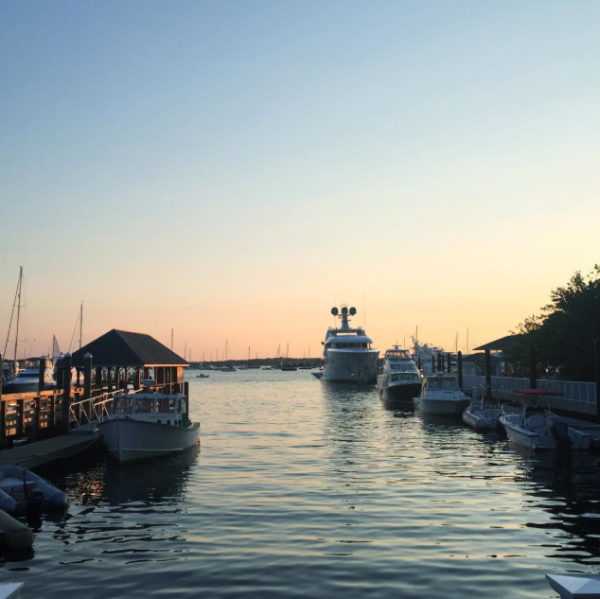 Until next summer, Newport.
*See what to do in Montauk in 48 hours.