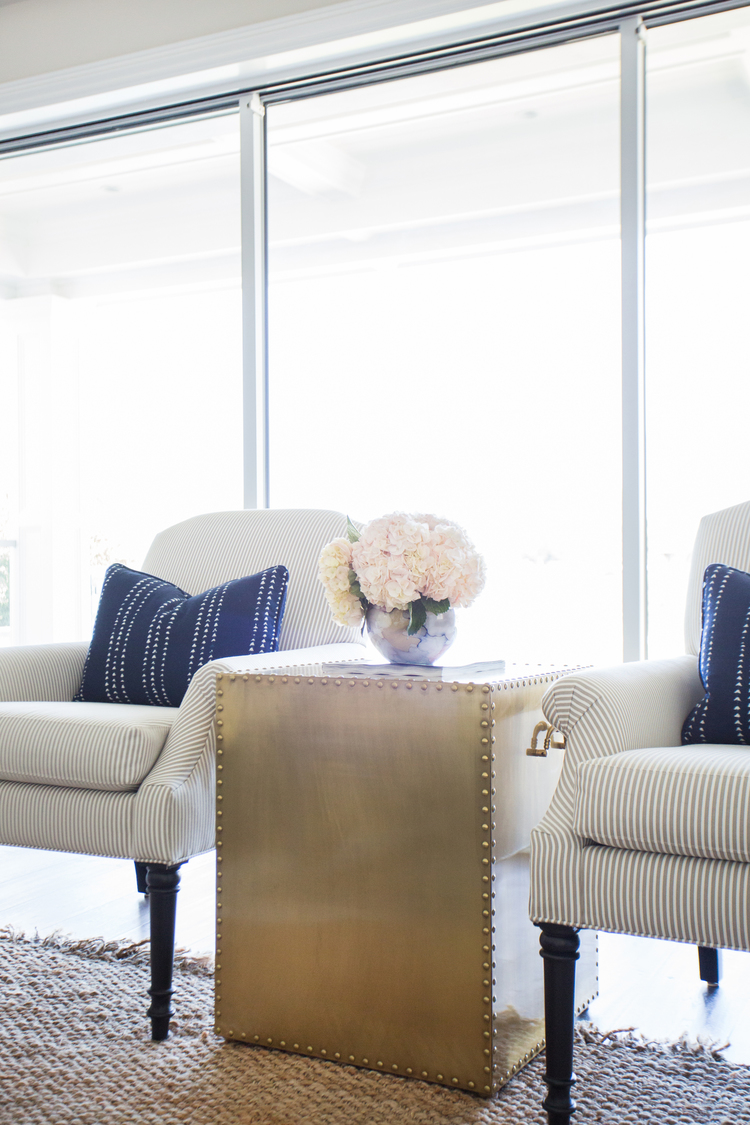 If you have been following me for a while, you know I am a HUGE fan of Horchow. In case you missed it, take a peek at a few of my favorite items from Horchow and my 5 tips for choosing the perfect sofa.
As I mentioned in my 5 tips post, I ended up going with Horchow for my couch because they exactly had what I was looking for when it came to my sofa. I wanted a white, slip covered linen sofa that was 40″ deep. After much research, Horchow ended up having the perfect sofa for me and I have been obsessed with it ever since it was delivered to my apartment back in December!
It's taken me much longer than anticipated to finish my living room because I'm still waiting on my Wisteria coffee table. Similar to my couch, I did a ton of research when it came to finding the perfect coffee table so I decided to stick it out and wait until it was back in stock vs. picking something out that I don't absolutely love. I'm pretty much using this rule of thumb when it comes to all of my furniture. Next up are my end tables. There aren't many end tables I love at first glance. However, Horchow has several that have caught my eye. Insert this Louie Round table and this gold end table. I'm a huge proponent of mixing the styles of end tables as well as the material. The Louie Round Table has that Hampton's beach vibe that you guys know I love while the gold end table provides a polished finish.
Keep reading for my entire round up of end tables from Horchow! Where are your end tables from? Xo. Lauren