Can we talk travel style for a second?
I have to tell ya, packing for London for the end of March was a littleeee tricky. The weather forecast was showing 50-60's but when you add rain and wind on top of that, London can get cold real quick. So I had a little trouble honing in on my travel style for this trip..Rain boots or no rain boots? How many sweaters? What if it doesn't rain, do I really need rain boots?
When push came to shove, I packed in layers (and no, I did  not bring my rain boots – dammit).
AND real talk: I have an issue with overpacking. So when you combine questionable weather with an overpacker, you get really, really heavy luggage.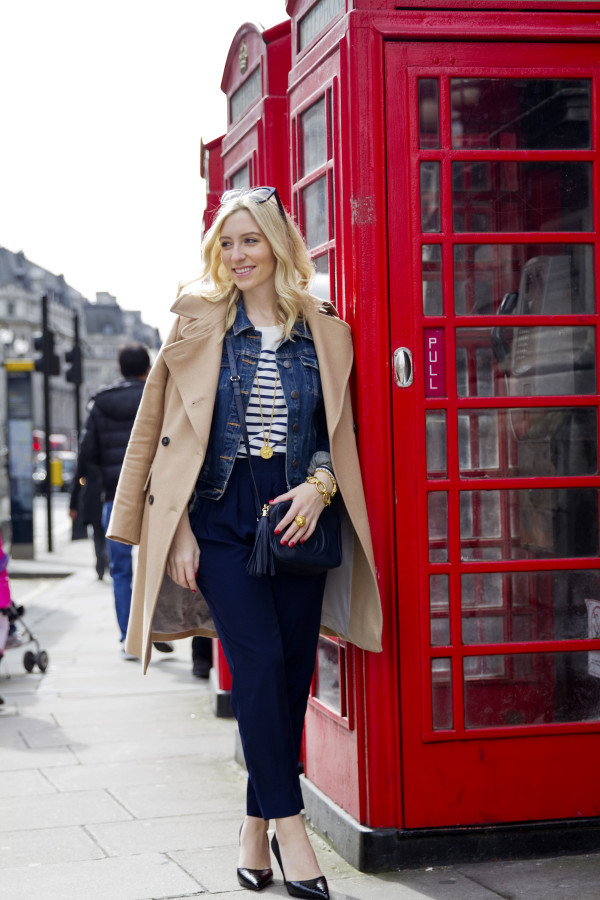 Luckily we had a few days during our visit where we had sunshine and blue skies where a little bit of layering did just the trick.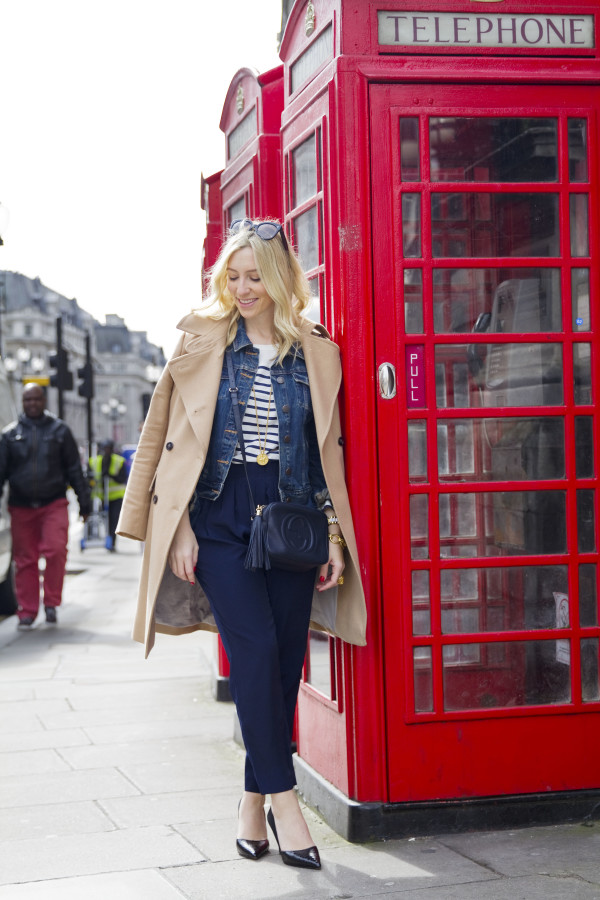 I knew our second day in London was going to be jam packed so I wanted to wear something both warm and comfortable. I find layering pieces like a jean jacket and top coat are perfect for questionable weather.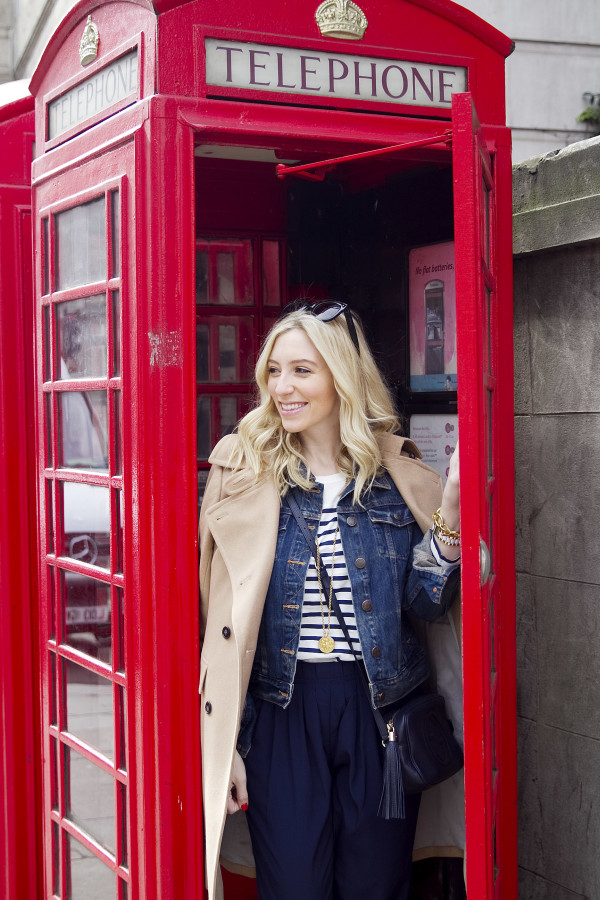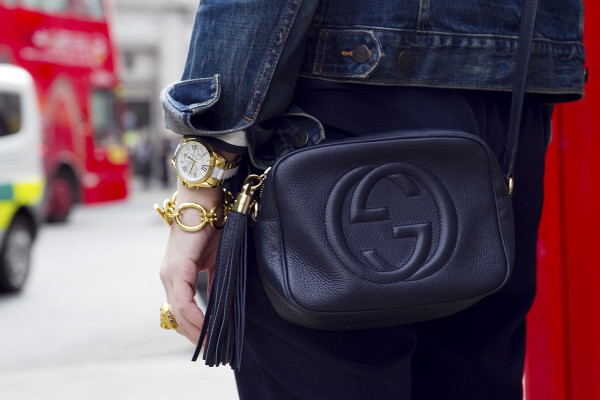 And I don't about you, but whenever I travel I always find myself rewiring a few key pieces (which is proof that I don't need to overpack!!!!) but this stripe shirt is a prime example. I've already expressed my love for stripe shirts here, but I picked up this one right before my trip from J.Crew (which is now 25% off!) and wore it multiple times in both London and Paris. I also picked up their new silk pleated pants which has comfort written all over them.
I also had to borrow Jess' oh-so-cute navy Gucci bag to match my navy pants and stripe shirt. Talk about a travel style staple – cross-body bags are a no-brainer.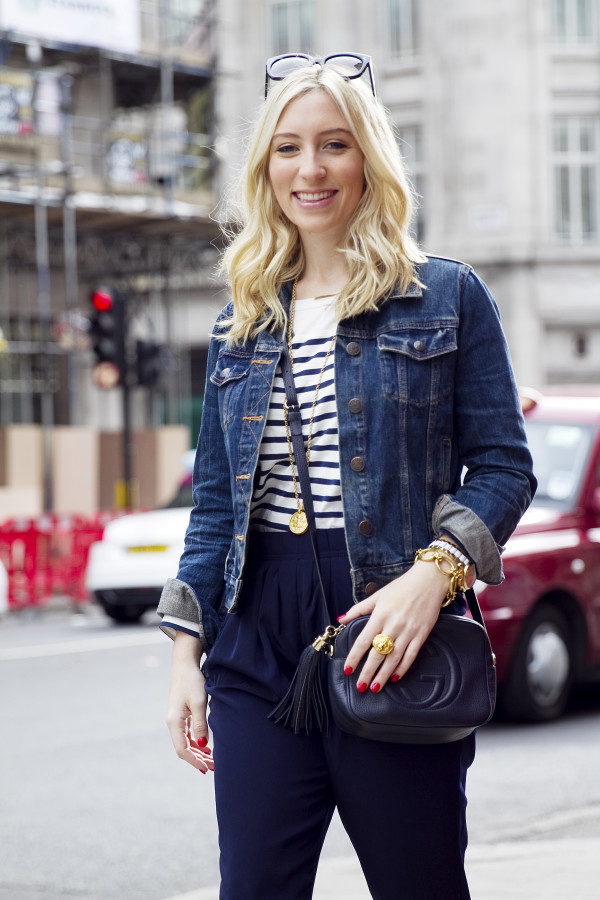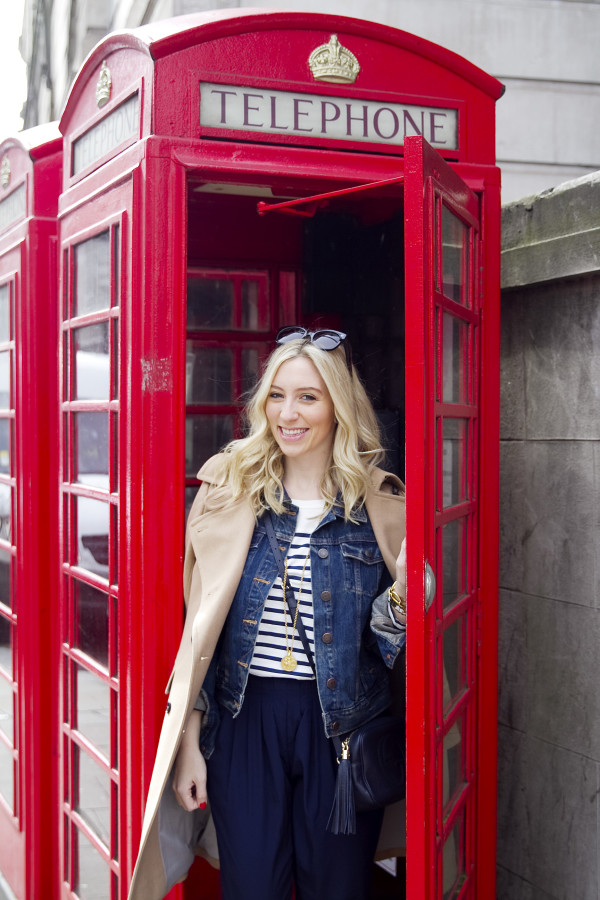 Do you have a specific travel style? Xo. Lauren
J.Crew Pleated Pants // Club Monaco Camel Coat (similar) // J.Crew Denim Jacket // Stripe Shirt // Julie Vos Necklance and Ring // Gucci Bag // Celine Sunnies (similar) // Pumps