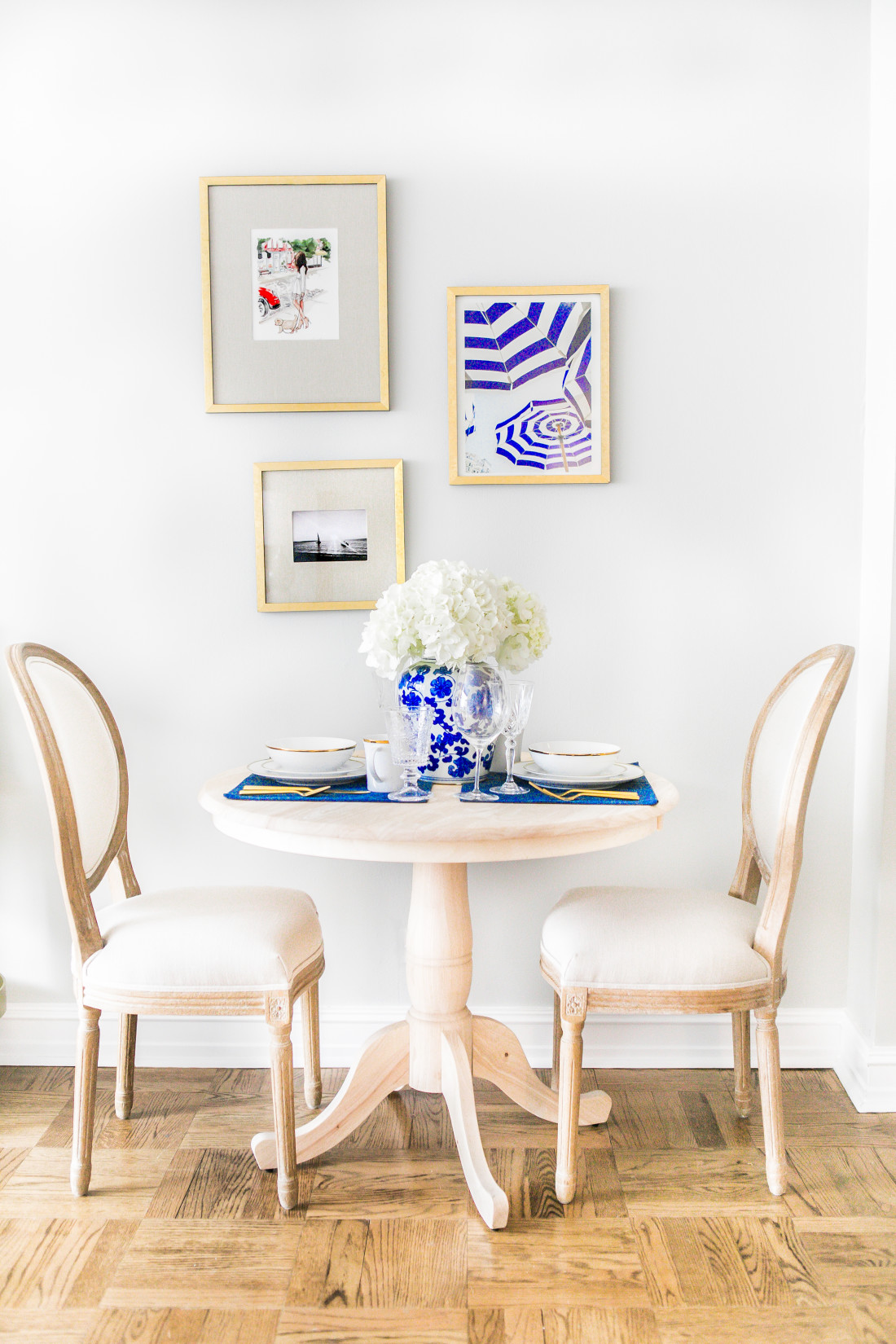 When it comes to entertaining, I think it's so important to stock up on all of the essentials. From good wine glasses to beautiful dishes, one can never have too many pretty tableware accessories. Today I've partnered with Pier 1 to bring you my go-to tablescape whenever I host friends!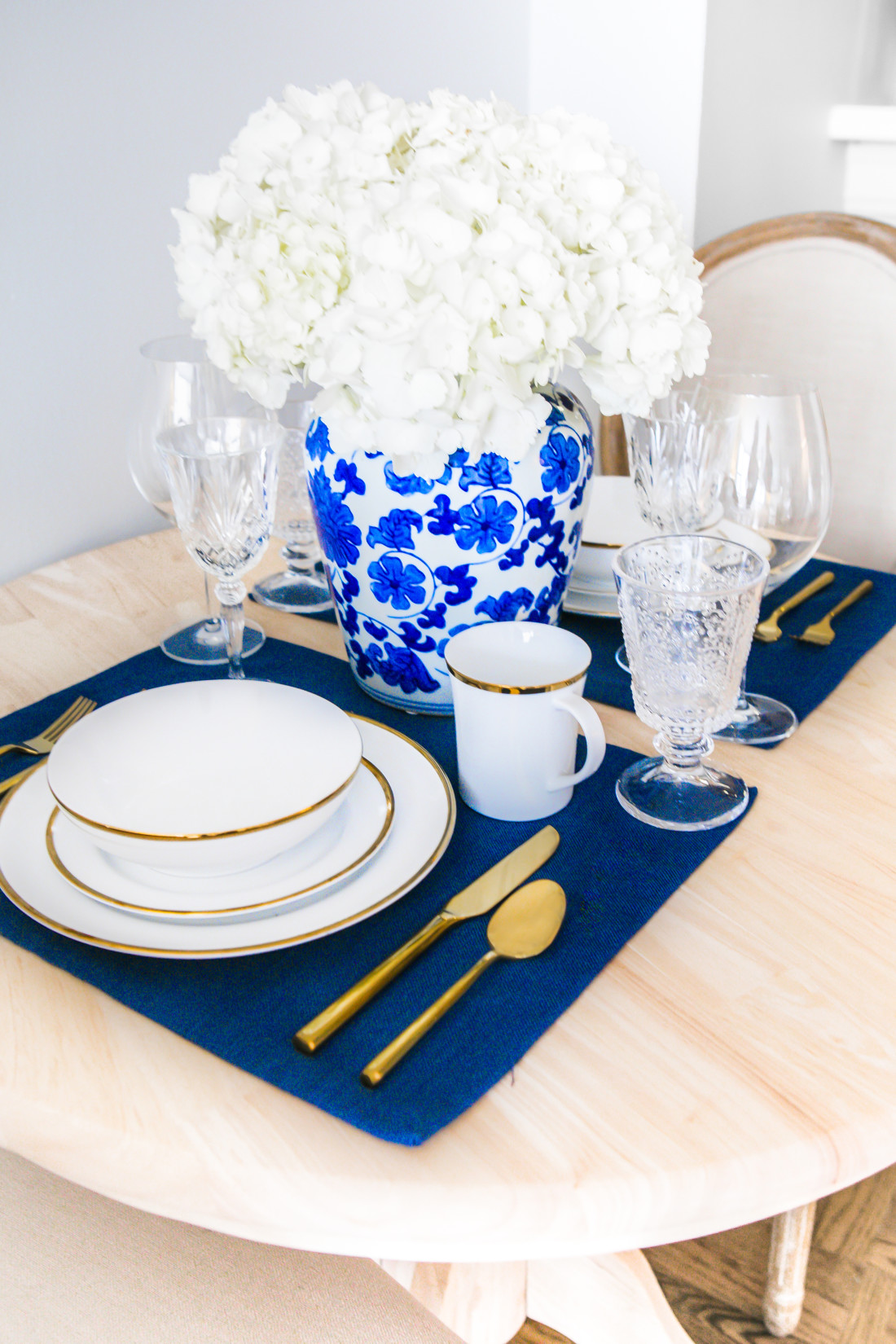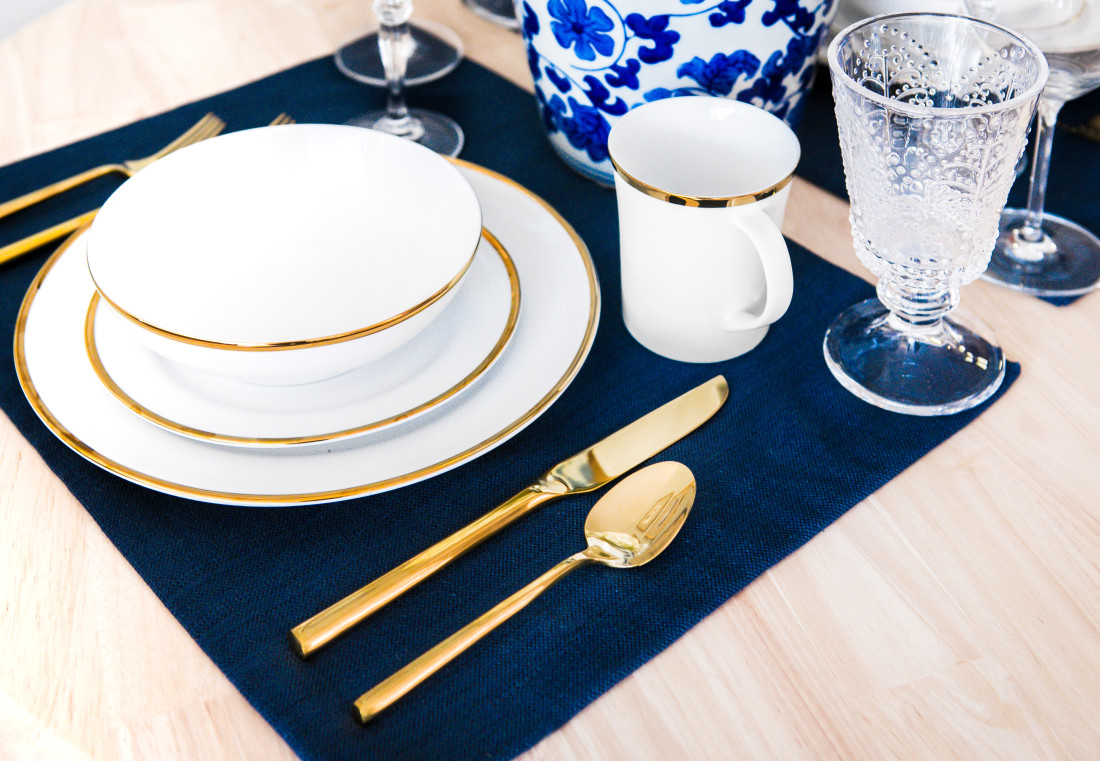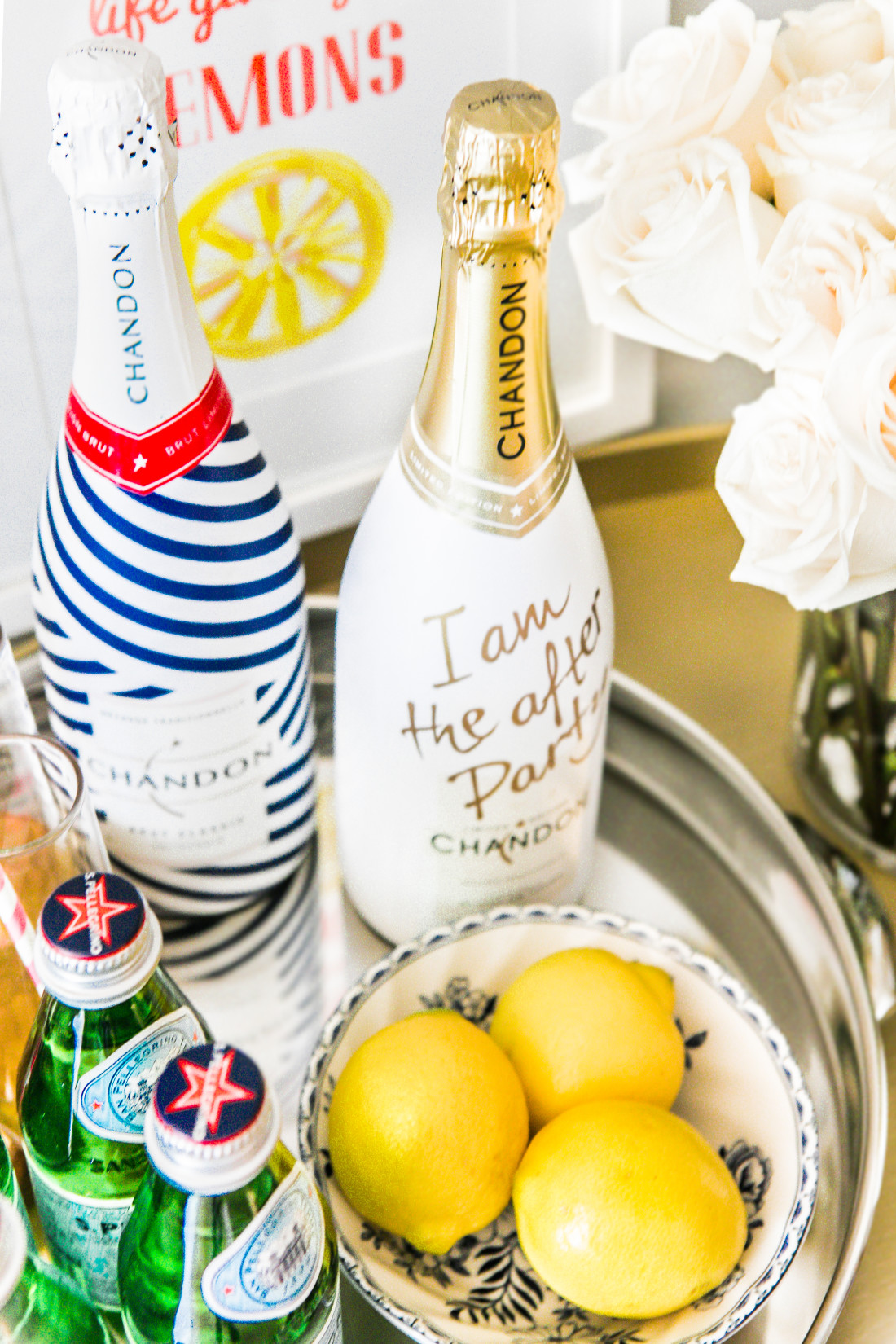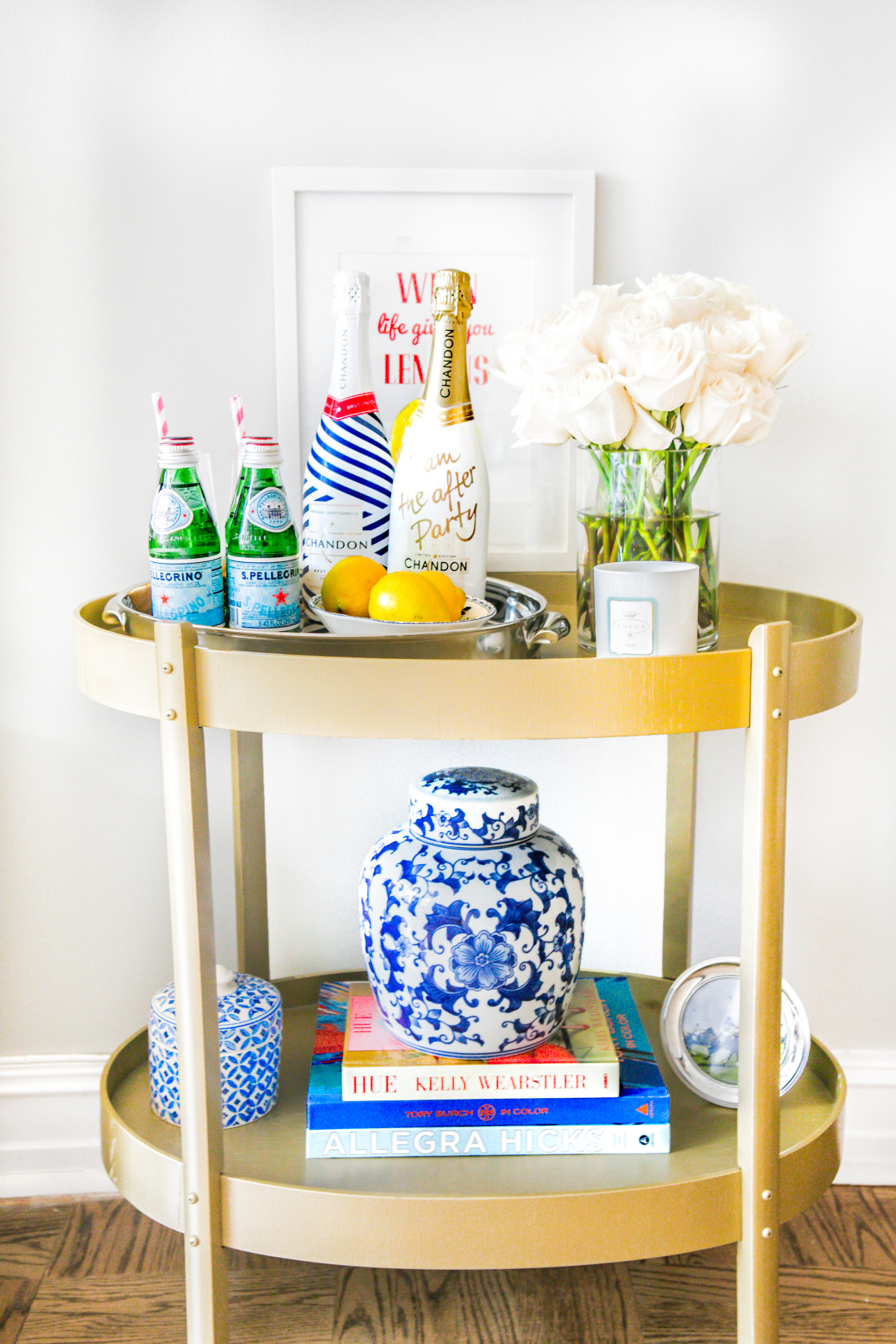 After moving at the end of last year, I realized it's time to really start investing  in nice wine glasses and matching dish sets. After living with roommates for quite a few years, I was so used to combining these sort of living essentials – mixed match cups/glasses, bowls, dishes, etc. I never truly invested in nice entertaining pieces because I never wanted anything to break.
Insert Pier 1.
Pier 1 has so many beautiful pieces and dish sets to chose from for each and every season. To create my go-to tablescape I opted for Pier 1's Grace Gold Trim White Dinnerware set. You guys know I am more of a gold girl than silver so I thought these would be the perfect compliment in my home. I also love the way the gold trim goes with my go-to blue place mats and ginger jars that I use as a statement centerpiece 99% of the time. One of my favorite reasons for shopping at Pier 1 is that their entertaining pieces are so affordable! You can get the whole set including the dinner plate, salad plate, bowl and coffee mug for under $25 dollars! So good, right?
In order to finish my table settings, I was in desperate need of some nice red and white wine glasses. My dad's side of the family are wine snobs so the fact that I didn't have nice wine glasses to drink out of is a little embarrassing!! After visiting the Pier 1 on 5th Avenue, I ended up picking out the Schott Zwiesel White and Red Wine Glasses. Unless you know which brand you like when it comes to wine glasses, I think they are hard to shop for online! Anyone else feel like this? I like feeling the wine glass in my hand to see how sturdy they are (because you know I will eventually break one) and picking out the style. You can shop the Schott Zwiesel wine glasses on sale with each glass coming in under $8 dollars. I eventually want to go back for their pure white stemware, too – so pretty! What does your go-to tablescape look like?
You can shop my entire dinning room vignette below! Xo. Lauren
Shop The Post 
gift