Hello, ladies! Happy Wednesday. Today I'm very excited to have one of my favorite blogger friends take part in Coffee Talk this week! Meet Mackenzie Horan, blogger behind MackenzieHoran.com and owner of the online boutique Design Darling! Mackenzie's boutique is full of fun, colorful and chic pieces all at a great price point (insert these monogrammed notecards, these monogrammed dinner napkins, and this "whistle while you work" pencil set). Obsessed!
Anywho, Mackenzie has been so fun getting to know this past year. From our numerous boozy brunches (don't judge) to double dates with our men, we've had some serious good times over the past few months. Not to mention, this girl is a serious GO GETTER. Gotta love her for that! Below Mackenzie shares her favorite travel destinations, beauty secrets and more! Oh, and be sure to follow with Mackenzie's adventures on Instagram. XO. Lauren
Name: Mackenzie Horan
Neighborhood: West Village, NYC
Company: Design Darling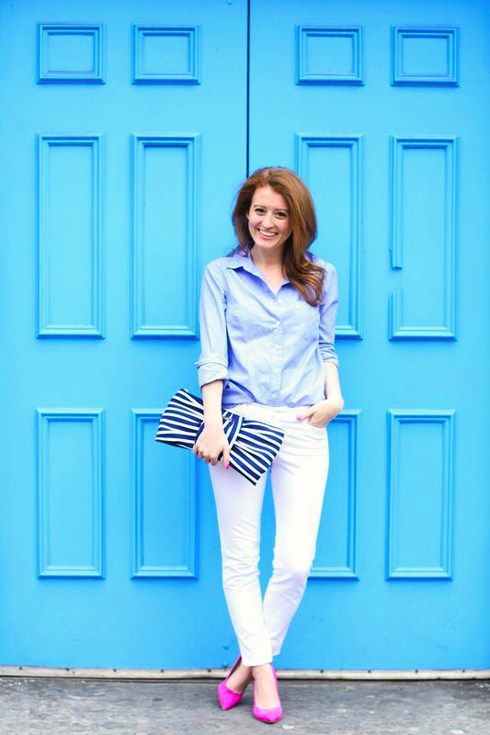 LET'S CHAT DECOR:
What is one piece of furniture or artwork you can't live without?
A Slim Aarons print from One Kings Lane that my boyfriend surprised me with on my birthday last year. I know I will have it forever!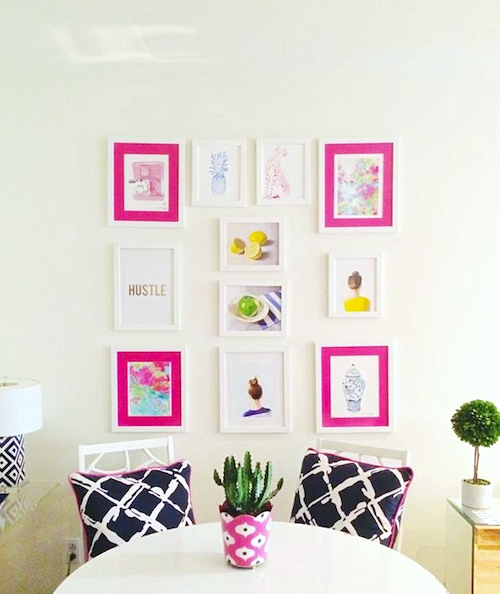 What was one item you were most excited about purchasing? 
Katie Kime's hot pink birdcage chair is truly the pièce de résistance in my tiny apartment. It makes such a happy and colorful statement.
Go-to Bedding:
Right now I'm rotating between Crane & Canopy and Serena & Lily… but like every girl I know, I dream of Leontine Linens!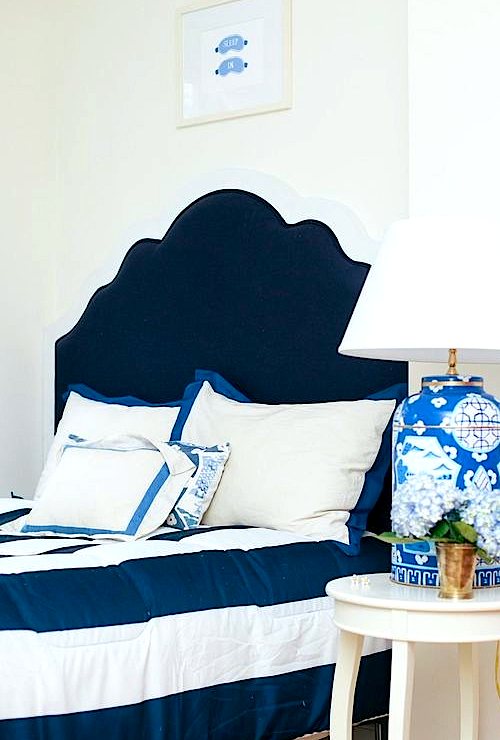 On Your Bar Cart: 
Hendricks gin and a bowl of limes, always!
Must-Have Coffee Table Books: 
Ooh, great question! There are so many. A few of my favorites are Dazzling Design by Amanda Nisbet, Poolside with Slim Aarons, and Taschen's New York.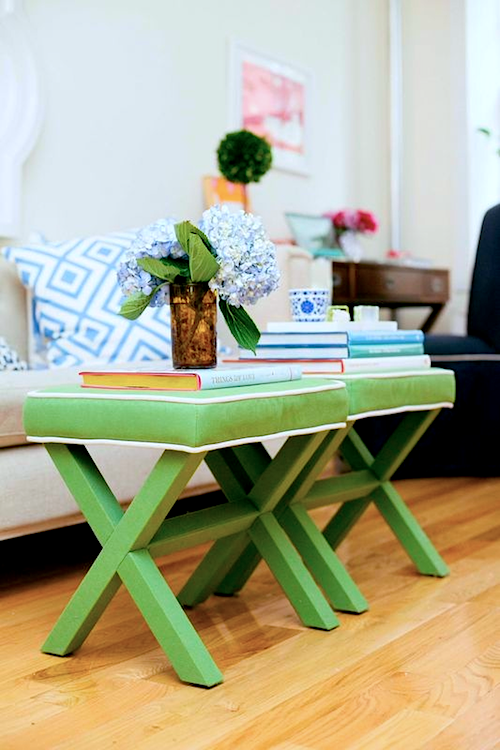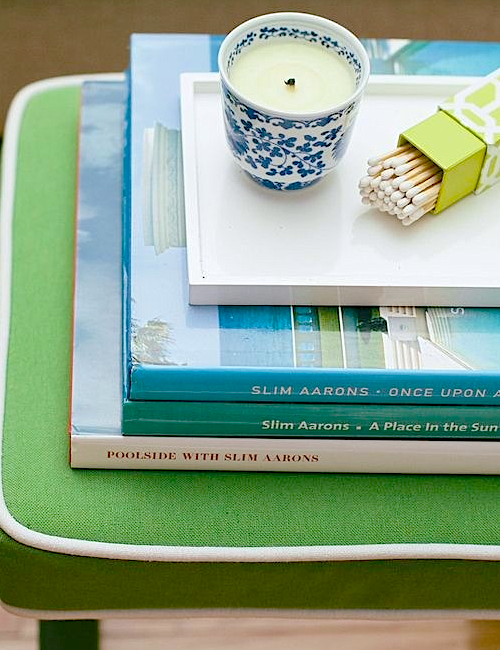 Top Three Interior Design Tips and Tricks:
A statement mirror works wonders in a small space — my mom gave me an antique quatrefoil mirror when I moved to New York that adds much-needed architectural interest to my white box studio.
Hanging a gallery wall is a great way to add color and interest to your space without spending a fortune on a single oversized piece. I sell art prints starting at $18 that I love switching out a couple times a year!
Only buy what you love. If you truly love something, you will always find a home for it!
What's on your night stand:
A Dana Gibson lamp and a ridiculously large tub of Aquaphor — I can't sleep without it on my lips!
Paint Color of Choice:
Bright, bright white.
Favorite Candle:
I have three! Diptyque Baies will always remind me of my first year in New York and right now I have two favorite scents in my boutique: the Shanghai lotus candle is a lovely spring scent and Jonathan Adler's vodka pop candle, which thankfully smells very little like my collegiate beverage of choice ;).
Your style in three words:
Casual, classic, preppy.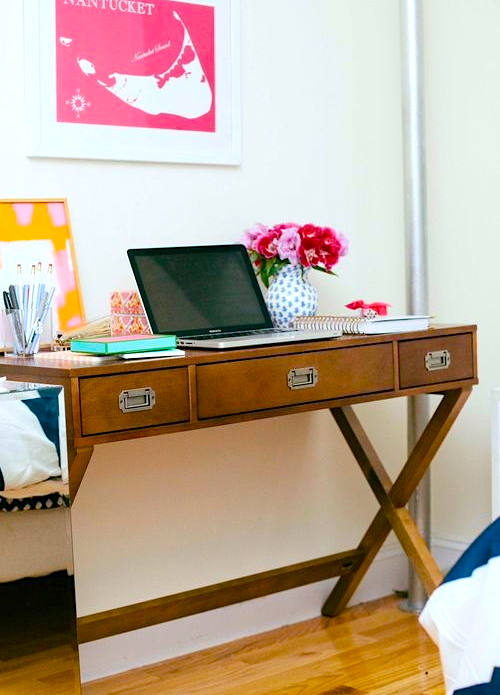 LET'S TALK TRAVEL:
Favorite Vacation Spot To-Date:
Nantucket, always and forever.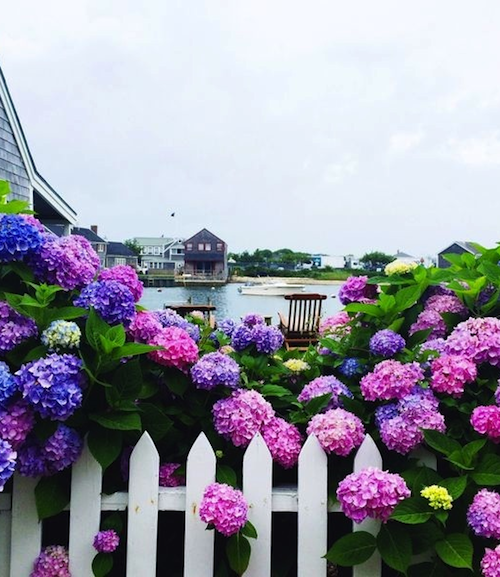 Next Destination?
Paris in April! I haven't been in five years and I practically have my bags packed and ready to go two months out.
If you could go anywhere in a moment's notice, where would it be?
There are so many places I'm dying to see! Right now, probably somewhere warm and sunny. Australia, Bali, the Maldives…
Favorite Hotel:
Grand Hotel on Mackinac Island.
African Safari or Beach Getaway?
Can I say both?! I'd do just about anything to escape the snow right now.
If you could stay at one of the top hotels or resorts in the world, where would you stay?
Staying at the Giraffe Manor in Kenya is totally on my bucket list.
Cocktail of Choice on Vacation:
A glass of rosé!
LET'S CHAT ABOUT YOUR BEAUTY ROUTINE:
Top Three Beauty Products:
Hourglass primer serum, NARS tinted moisturizer (I cannot tell enough people about this!!!), and Bobbi Brown corrector for under eye circles.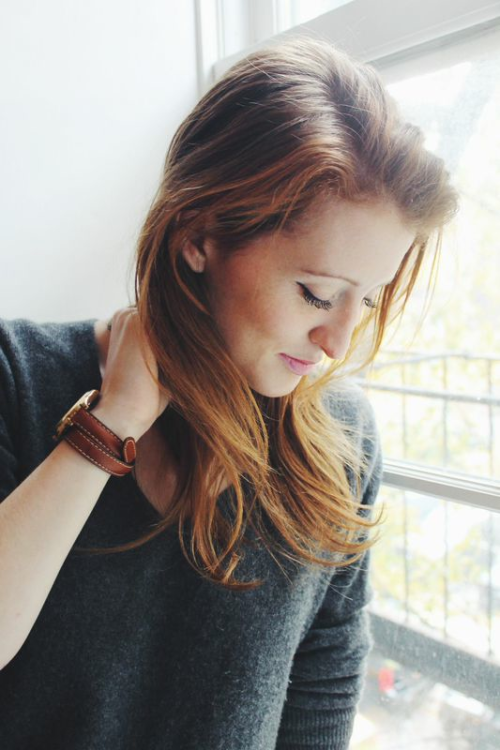 Go-To Nail Polish Color:
Essie Mademoiselle on my fingers and Fiesta on my toes!
The Best Eye Cream You've Ever Used:
Caudalie Premier Cru Eye Cream
Favorite Spring Lipstick: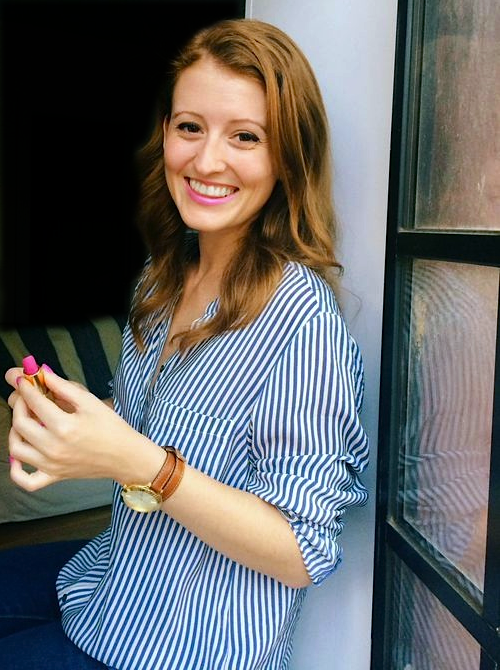 TELL ME ABOUT NYC: 
It's date night, where are you?
Palma in the West Village. I would eat every meal there if I could!
Ultimate Sunday Brunch Spot:
Freeman's. I literally have dreams about their spinach artichoke dip…!
Local Hidden Gem:
North River Lobster Co., a boat on the Hudson River during the summer months where you can eat a lobster roll and watch the sun set. Kind of the perfect night if you ask me!
Go-to Furniture Shop:
Is it bad that I order everything online?! I swear by One Kings Lane, Joss & Main, Jonathan Adler, Target, and Serena & Lily.