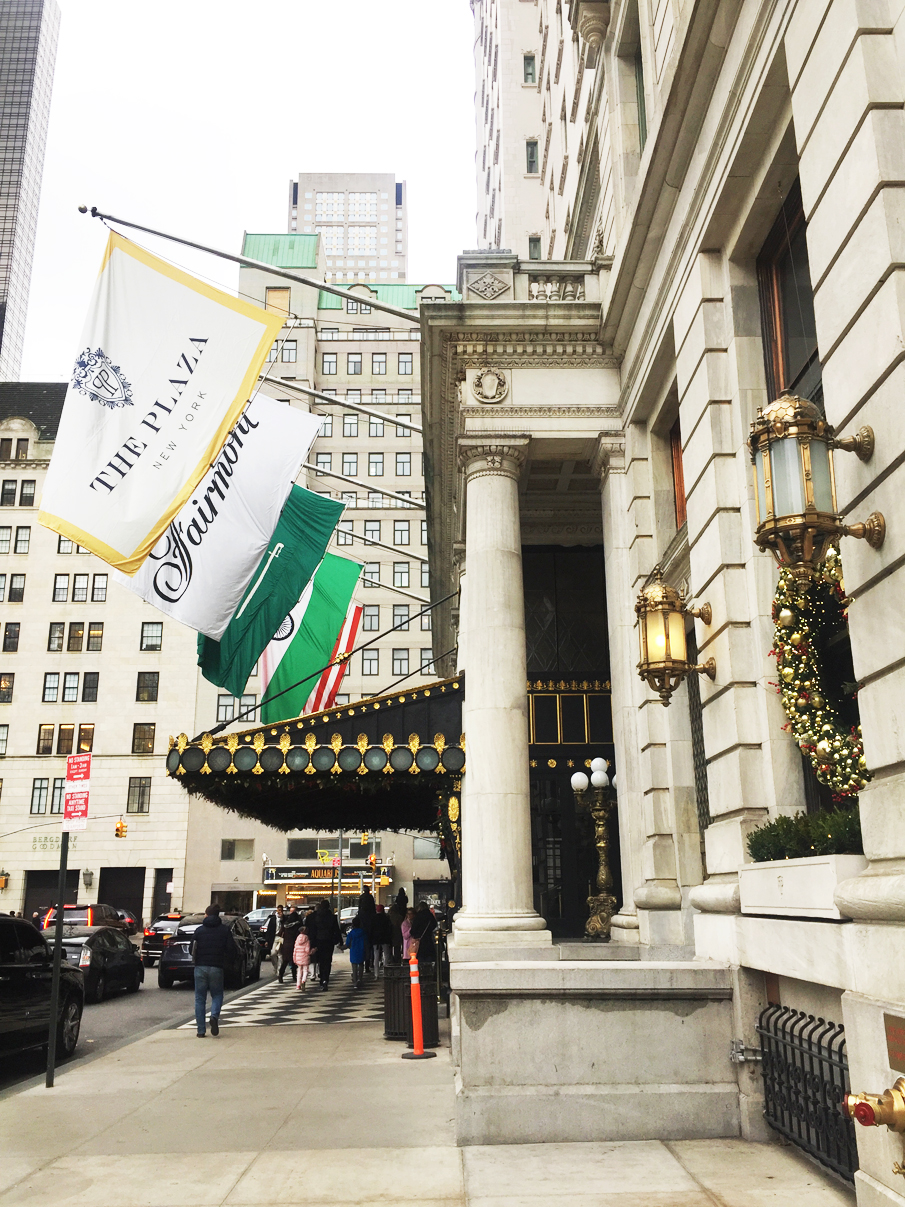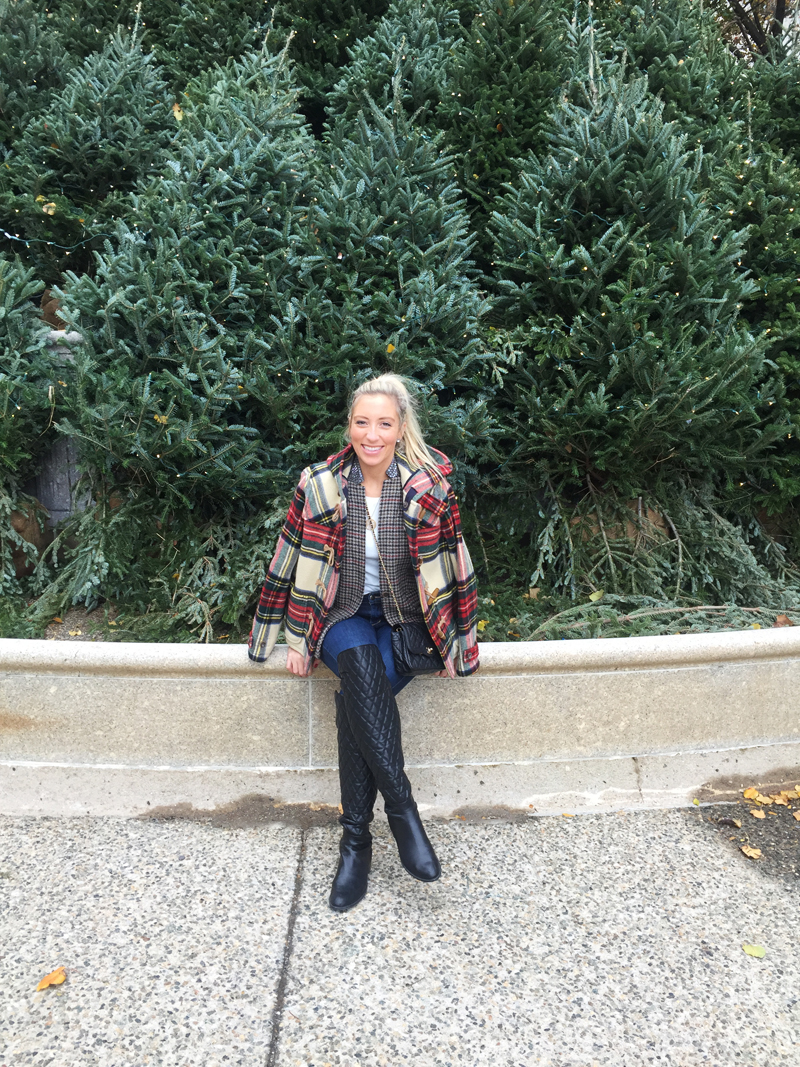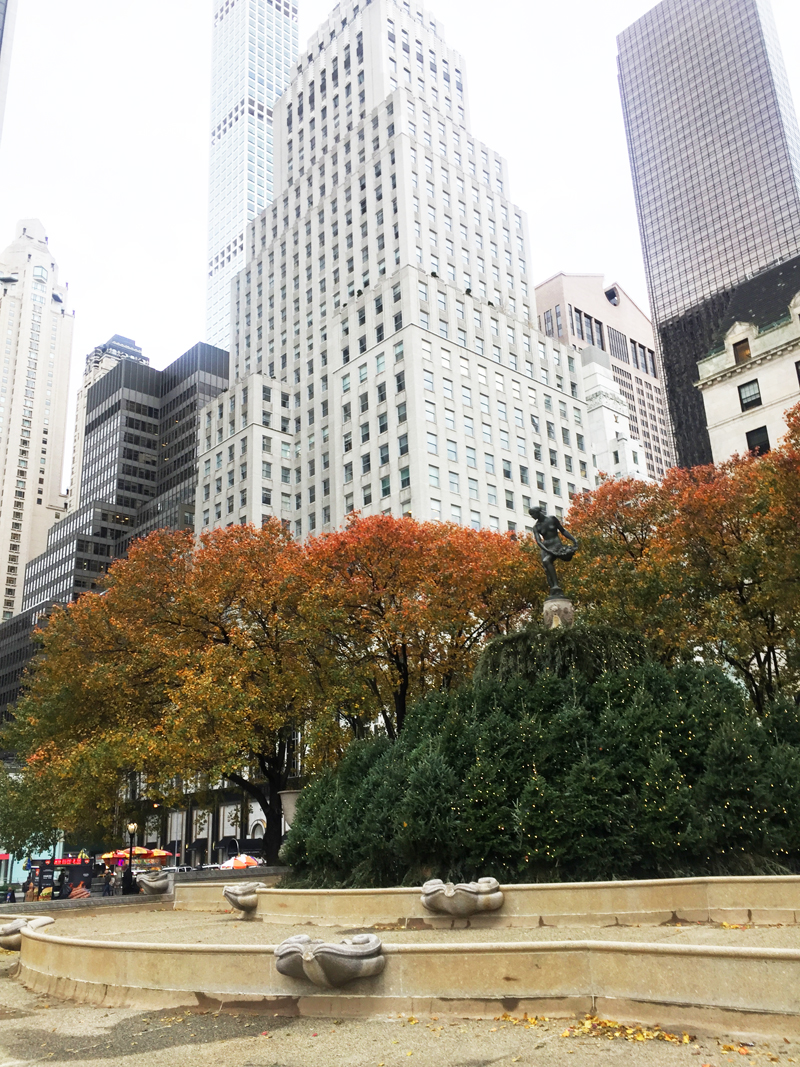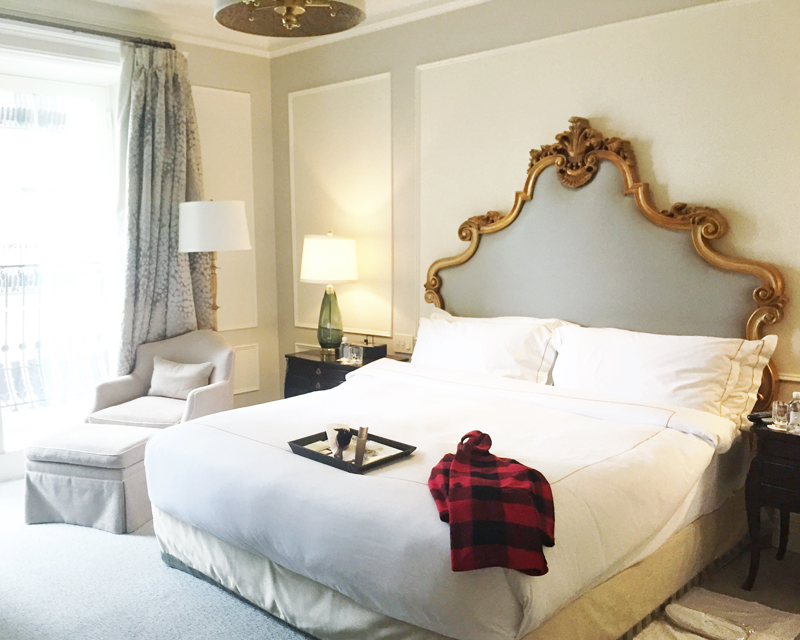 Christmas time in New York City is my all time favorite. There are so many great activities to do during the holidays and spending the day at the Plaza Hotel is at the top of the list. If you've never been to New York or visiting here soon, I highly recommend putting the Plaza Hotel on your bucket list. You literally could spend all day at the Plaza which is exactly what Krista, Lauren and I did the other weekend!
Tea at the Palm Tree Court 
My number one recommendation when visiting The Plaza is tea at the Palm Court. This is a serious must honestly any time of year but especially during the holidays! You could also just grab a glass of champagne in the Palm Tree Court as well on a Friday or Saturday evening.
 Visit The Plaza Shops
I visited The Plaza a few times before ever realizing there were numerous shops in the basement! Not only is there an Assouline book shop but you can also find a local flower shop, leather spa and a Krigler fragrance shop to help with your holiday shopping.
Brunch at the English Food Hall 
Also located in the basement is the English Food Hall. We had lunch here the other day and the food was delicious. From oysters to sliders to brussels sprouts, the English Food Hall is a perfect spot uptown for brunch during the holiday weekends.
Messages at the Spa 
One thing we did not get to the other weekend is the spa!! However, I would highly recommend making an appointment when spending the day at The Plaza as it would be the perfect activity. What better way to wind down from the hustle an bustle of the holidays than with a message?
Cocktails at the Hotel Bar 
Separate from the Palm Tree Court there is also the hotel bar located at the left of The Plaza when you all through the grand entrance. I didn't get to snap a photo but the backdrop of the bar is a huge shelving unit full of Veuve Clicquot Champagne bottles. Grabbing a drink at this hotel bar is definitely on my list over these next few December weekends!
gifts
Have you ever visited or stayed at The Plaza Hotel before? Would love to hear how you spent your day there! Xo. Lauren