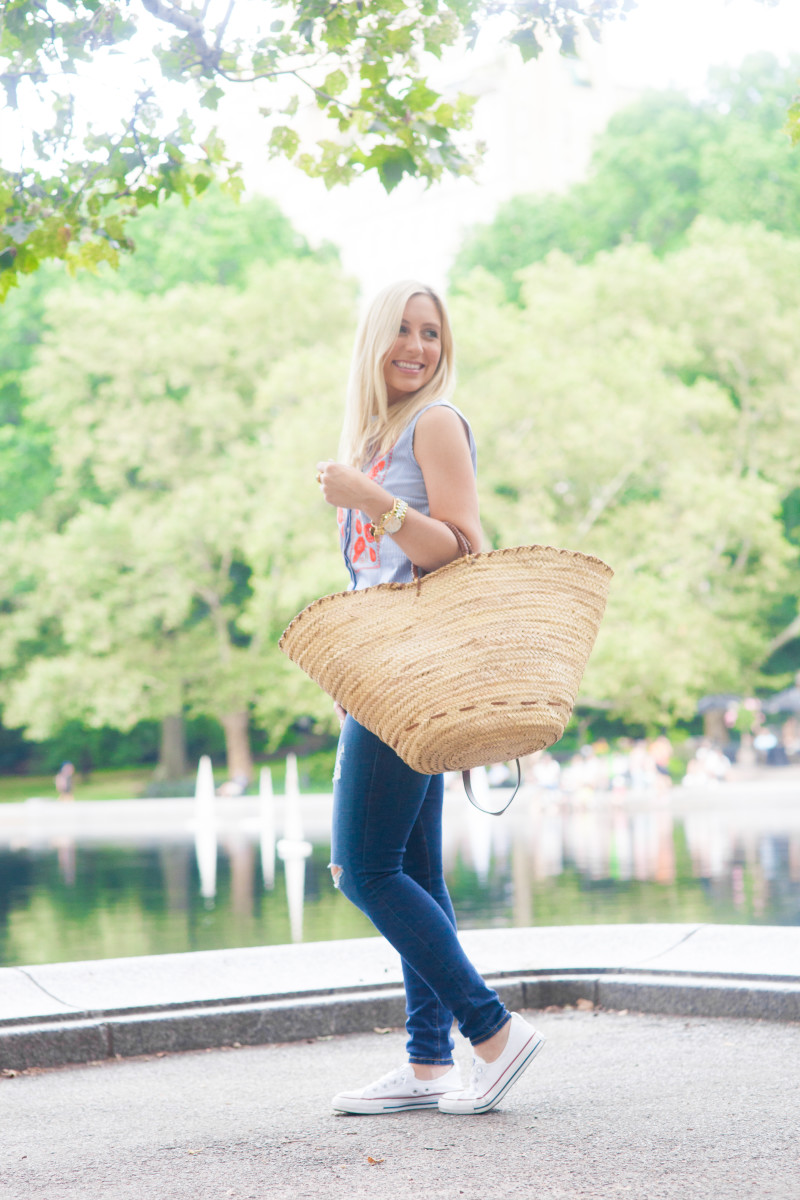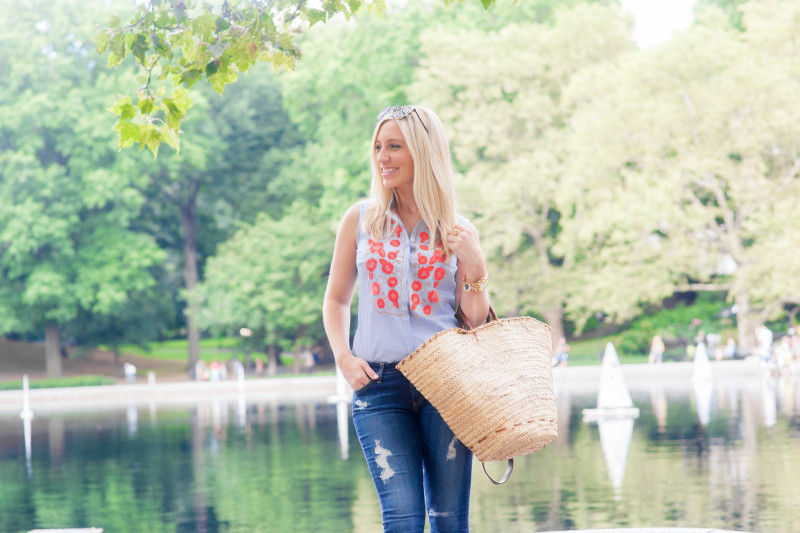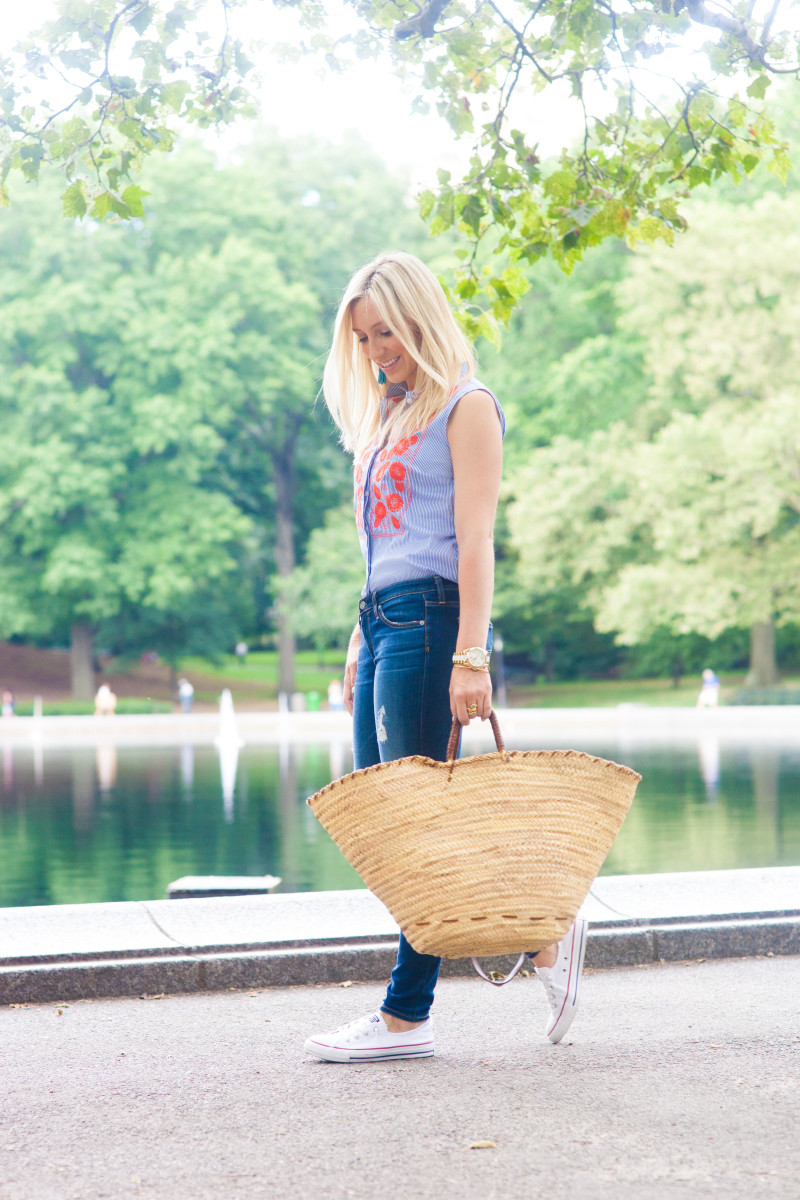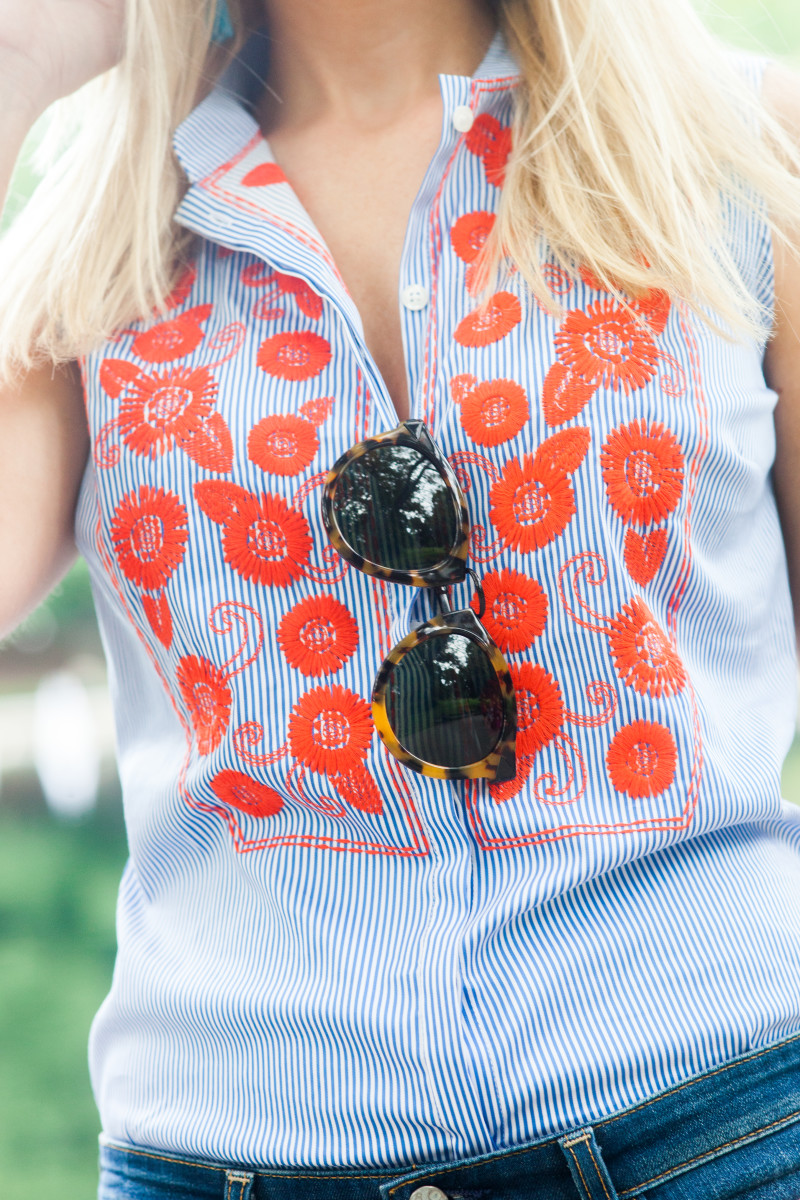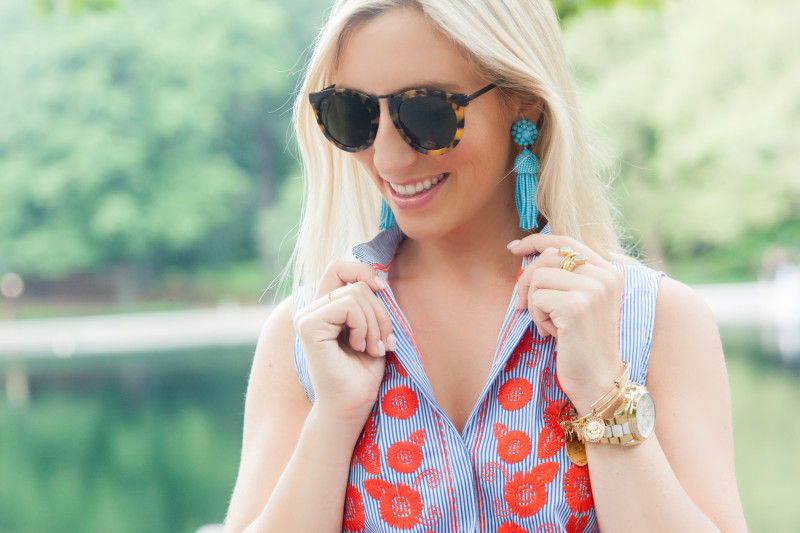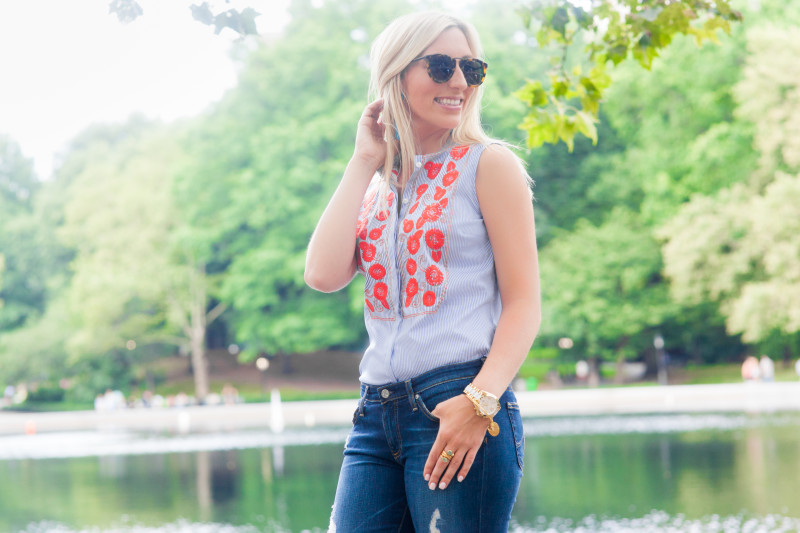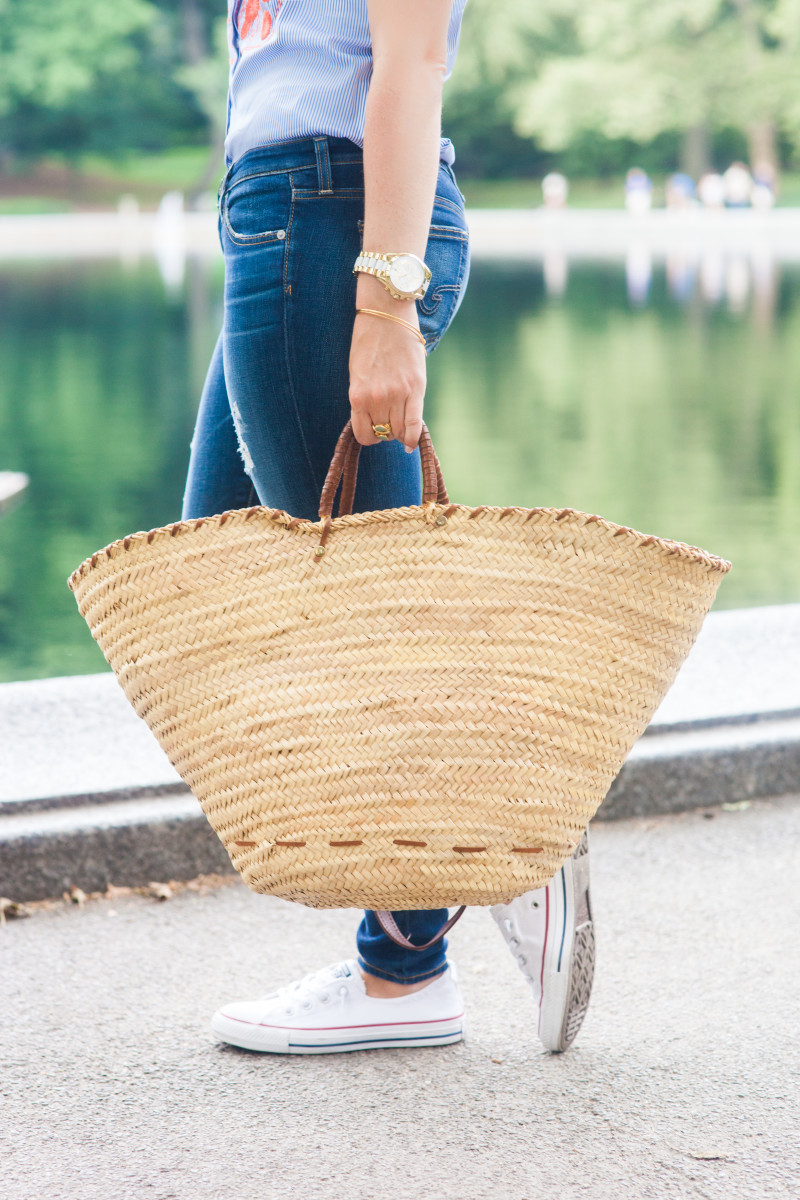 One of my favorite things to do during the summer is hang out in Central Park. Quite honestly, I don't do it enough! It's hard to make it up town with how much travel happens during the summer. If you live in New York or are planning a trip here soon, I obviously recommend making a pit stop in Central Park.
One of my favorite spots to enter is at the 72nd and 5th Avenue entrance. If you take a right down the first path (down the stairs) there is a pond located right by the conservatory. It's one of my favorite locations in the park as little kids can play with remote control sail boats! It's so freaking scenic. Oh, and if you've ever seen the movie 27 dresses, several scenes were filmed right by this pond and the Boat House!
Whenever I make a trip uptown, I love bringing a market tote that holds all of my necessities for a day in the park – a blanket, wine, cheese, camera, etc. I picked up this market bag at a vintage shop in Connecticut two summers ago for $10 dollars. It's been one of my favorite finds to-date (I've listed a few similar options for you guys below!).
I always try to wear outfits during the summer that are casual but put together. This Brooks Brothers embroidered tank is a current favorite. The blue and white stripes paired with the orange embroidery makes it easy to love. Plus it's marked down to $84 dollars! Yes, please. Other go-to park necessities: comfortable jeans, sneakers (I'm already on my second pair of these), and sunnies. I just picked up these Karen Walker Retro Sunglasses last week and pretty sure I'll be wearing them on repeat the rest of summer. Hope you guys have some fun plans lined up for the weekend! Xo. Lauren
Shop The Post