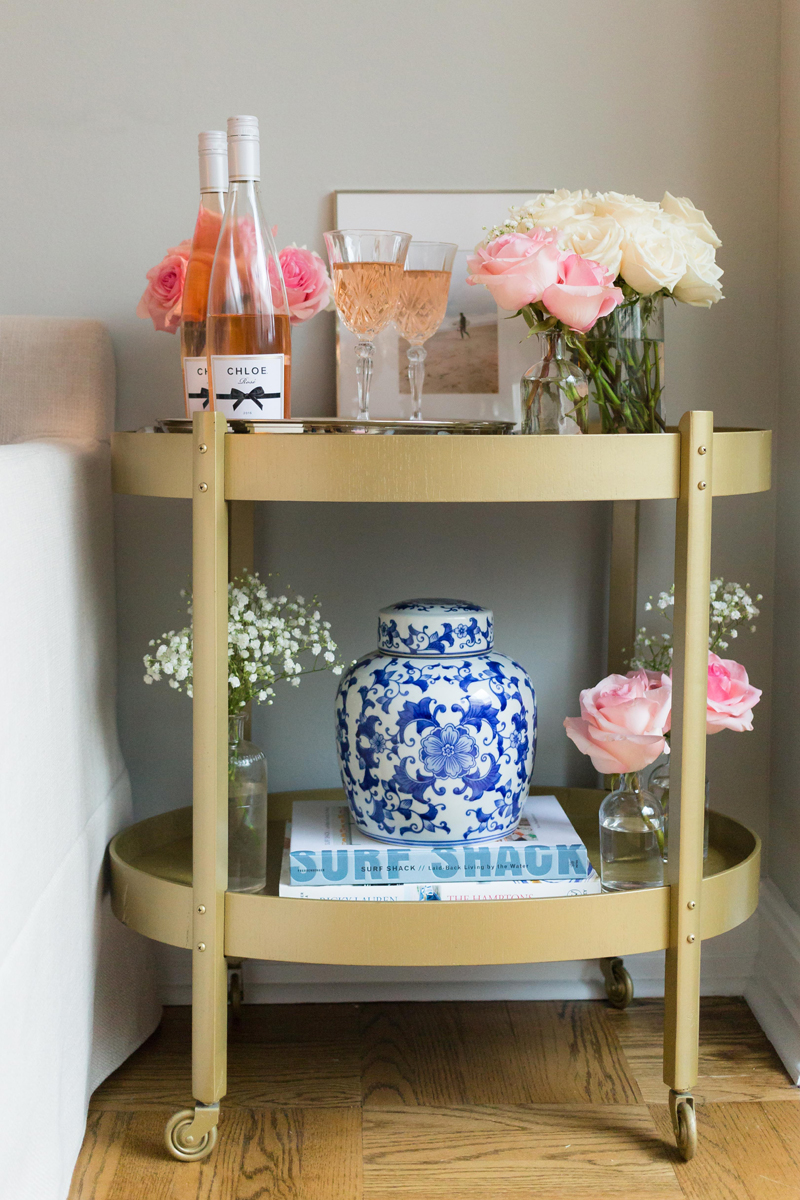 There's nothing I love more than a pretty bar cart and rose! Who's with me? What I love most about bar carts is that they are versatile, come in a variety of metals and materials and lastly, they aren't bulky which is quite perfect when you live in a rental.
Ever since receiving my coffee table a few weeks ago I have been restyling my living room like crazy. If you remember, I originally had my bar cart next to my dining room table but last week I moved my bar cart next to my couch. I love the way it acts both as an end table and as my bar cart!
Today I'm very excited to share my 4 key tips on how to style a bar cart in partnership with Chloe Wine Collection.