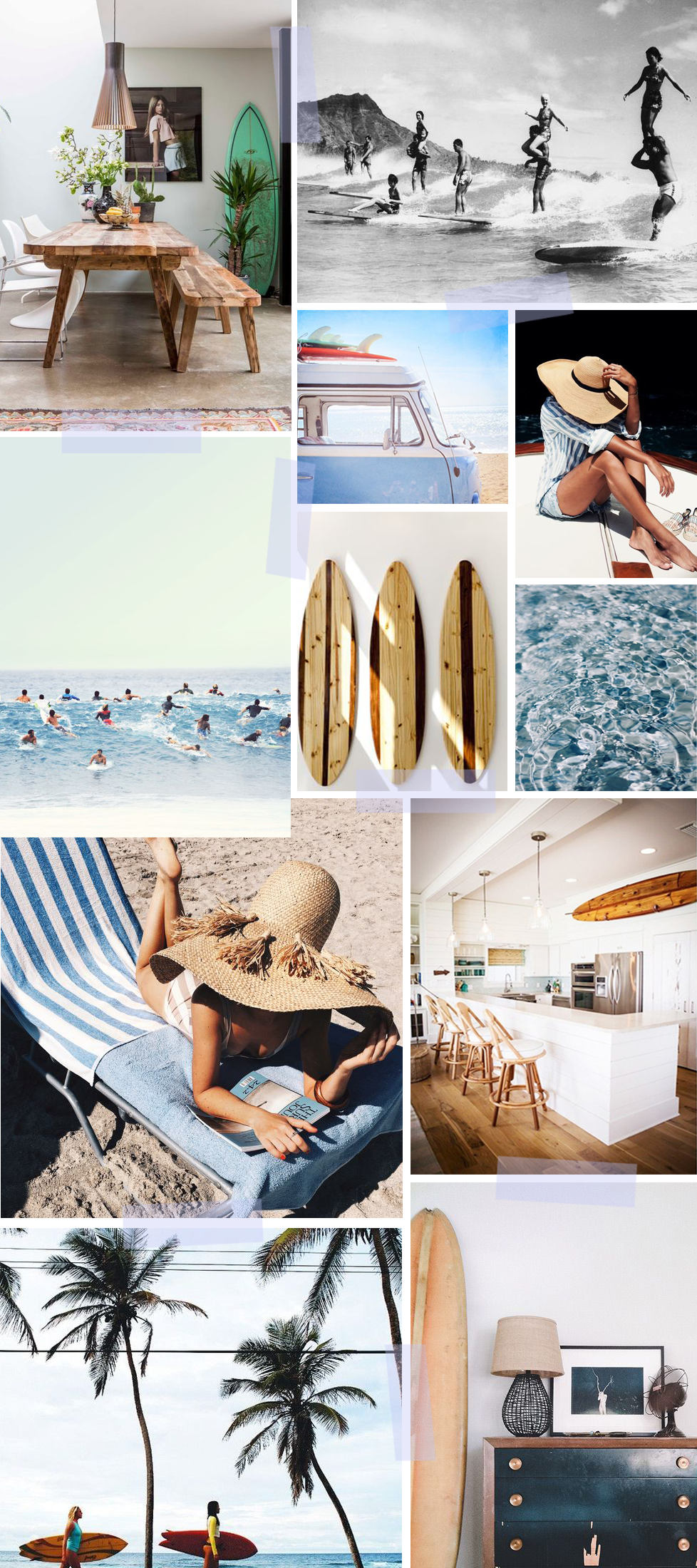 I have to admit, I have never been surfing. It's always been a bucket list item for me and hopefully one day I can make that happen whether out West in true "Cali" fashion or at some point in Montauk. I am deathly afraid of sharks but hopefully I can get past that – especially if there's a cute surf instructor involved.
Anyways, I'm quite obsessed with what the surf culture entails – a relaxed, free-spirited, laid back mentality. A culture where a day at the beach can cure just about anything. A culture where there's pure bliss in catching that next big wave. I'm a firm believer that you don't have to be a surfer to identify with the culture. I feel like many of us (whether we realize it or not) are also trying to catch the next big wave whether personally or professionally. So while we're all on the lookout for our own next big wave, we might as well incorporate the surf culture into our homes as that perfect daily reminder.
I'd seriously LOVE to get my hands on some vintage 1960's or 1970's surf photography. In the interim, I have shopped Minted.com – I have two out of these three surf photographs. What I love most about shopping off of Minted is that you can choose the option for framing + pick out the frame that best fits your style. One Kings Lane also has so many great photography options. How cute is this vintage photo!? I also love this one. Coffee table books (duh) are another great way to incorporate the surf culture into your home – I've added LeRoy Granni's book to my coffee table book que in addition to Surf Club and Surfing Photographs From The Eighties by Jeff Divine. You can shop my favorite surf photography and coffee table books below! Surfs up, dude.
SHOP THE BEST SURF PHOTOGRAPHY & COFFEE TABLE BOOKS