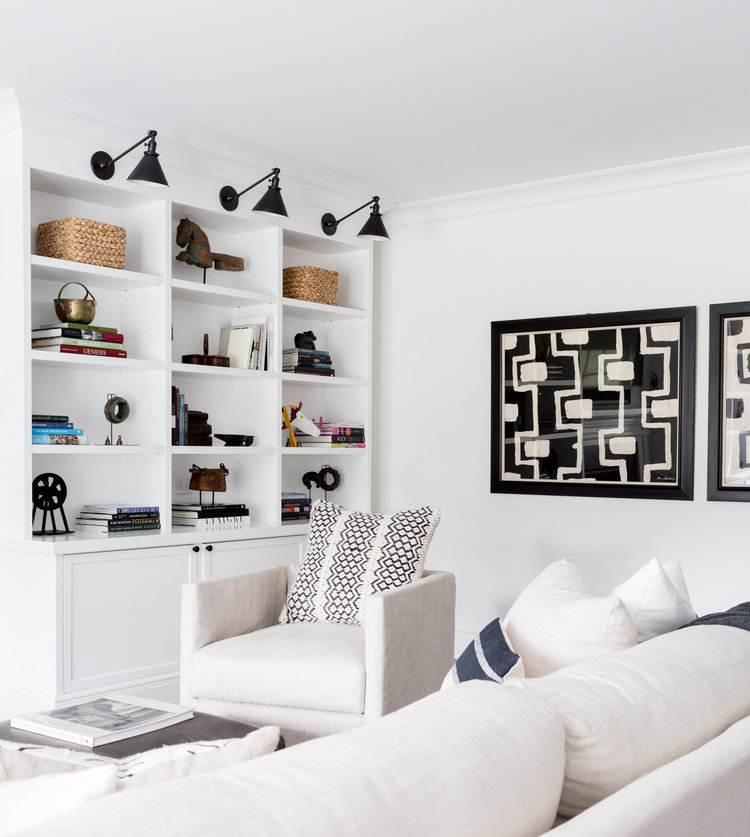 I recently came across Brooklyn based design firm Chango & Co. Are you familiar with their work? You can follow them here! After discovering them on Instagram, I decided to take a peek at their portfolio when coming back from the Hampton's yesterday. One of my girlfriends and her husband who we were with this past weekend hired them to design their Tribecca apartment. I seriously cannot wait to see the end result! Anywho, after getting lost for what seemed like forever browsing their website and Instagram I had to share this Westchester Family Abode.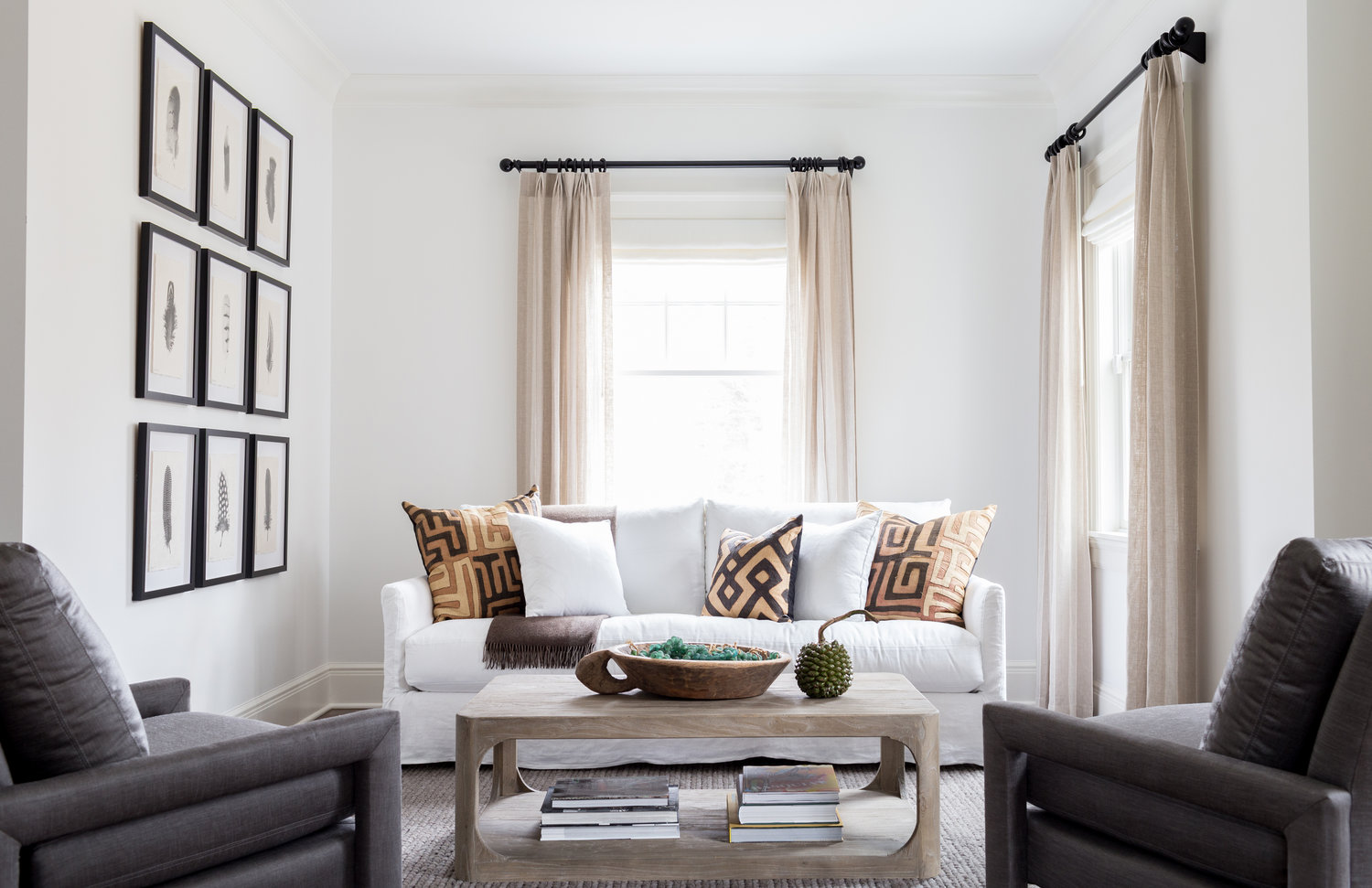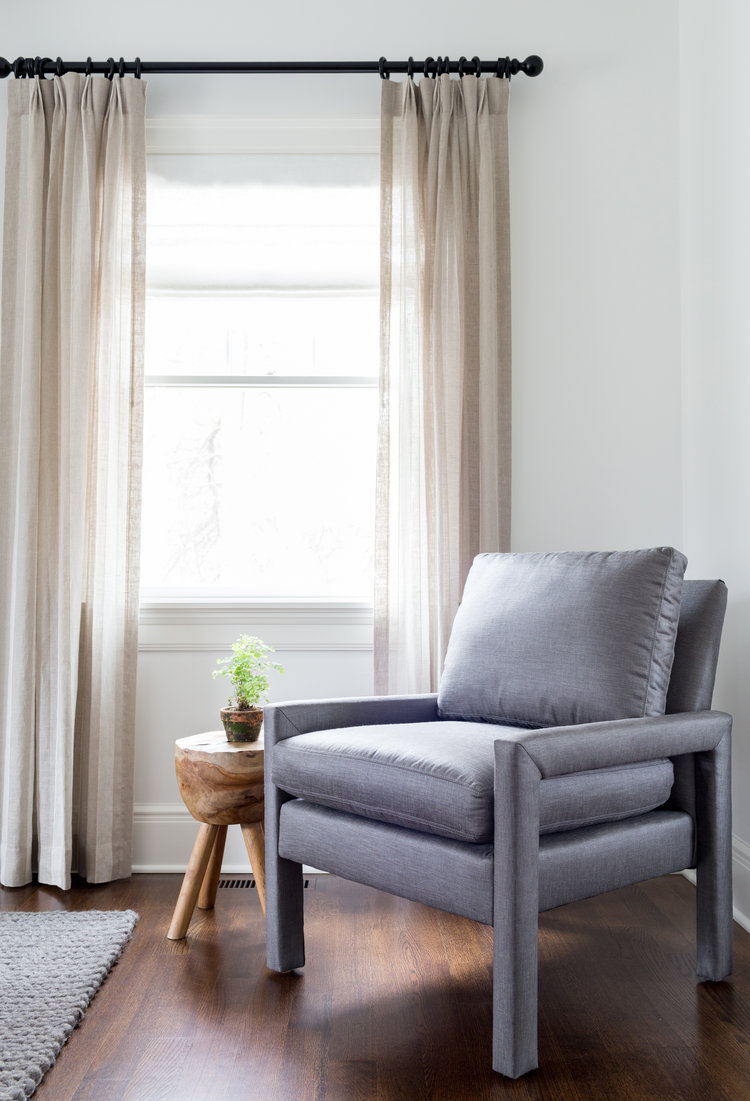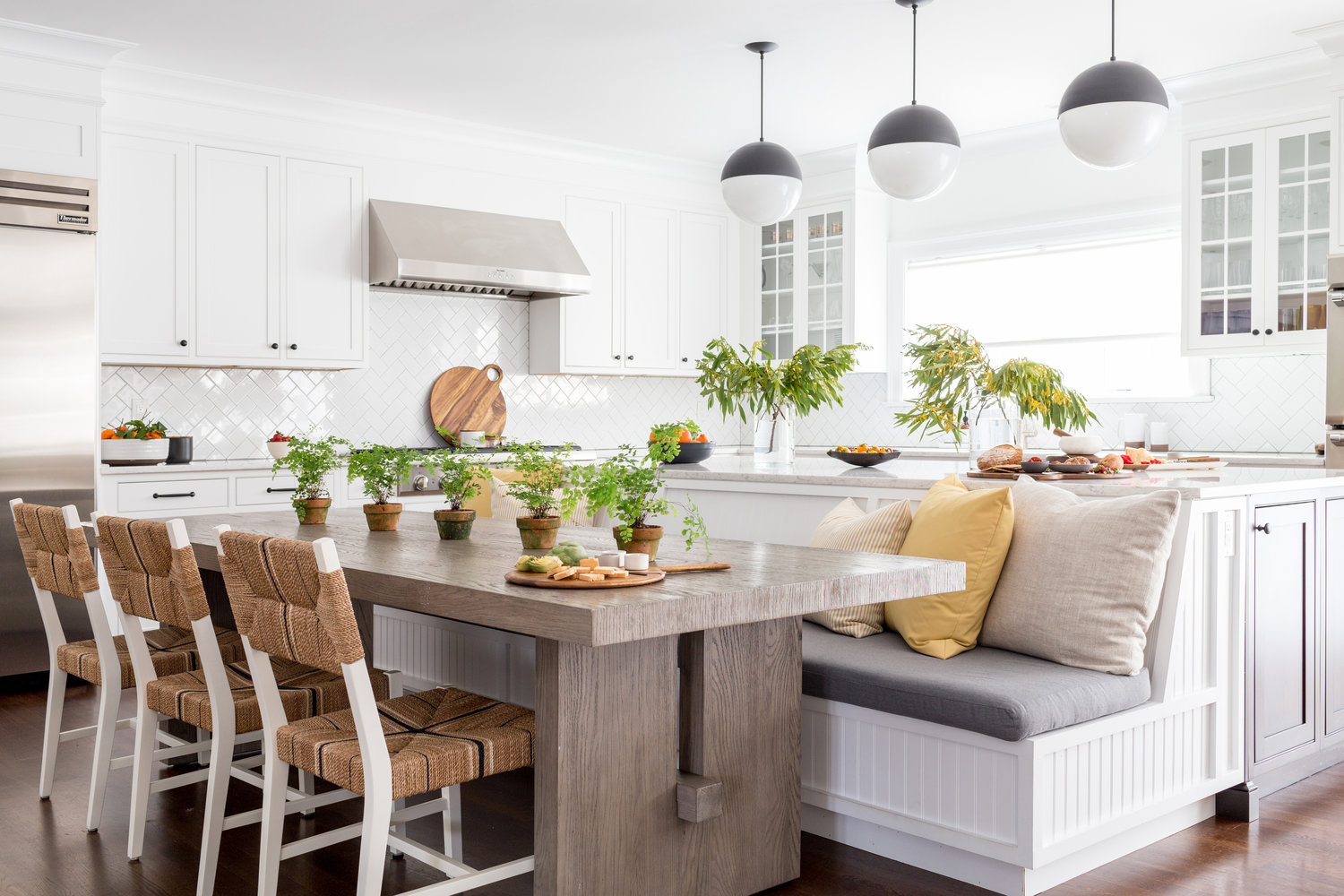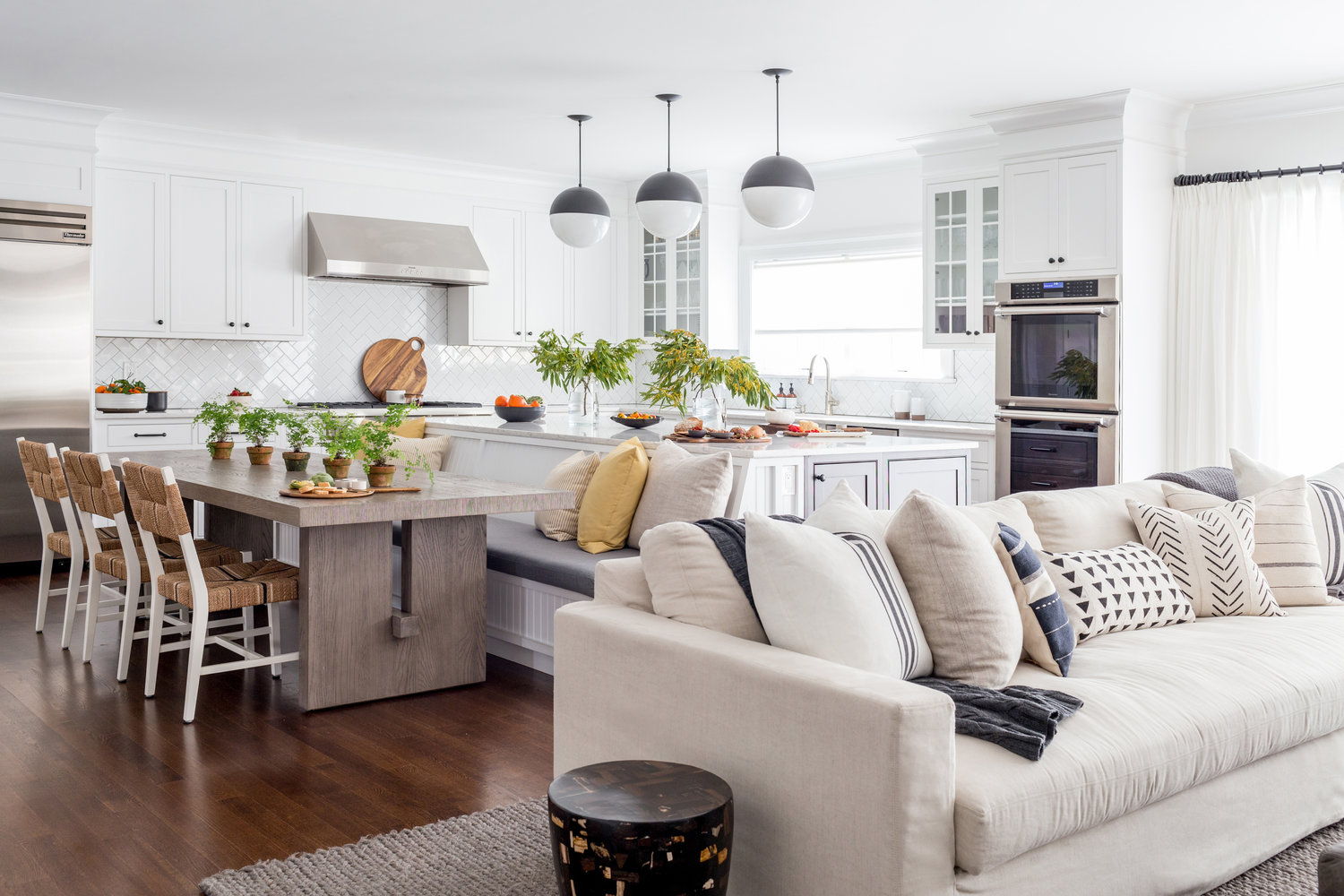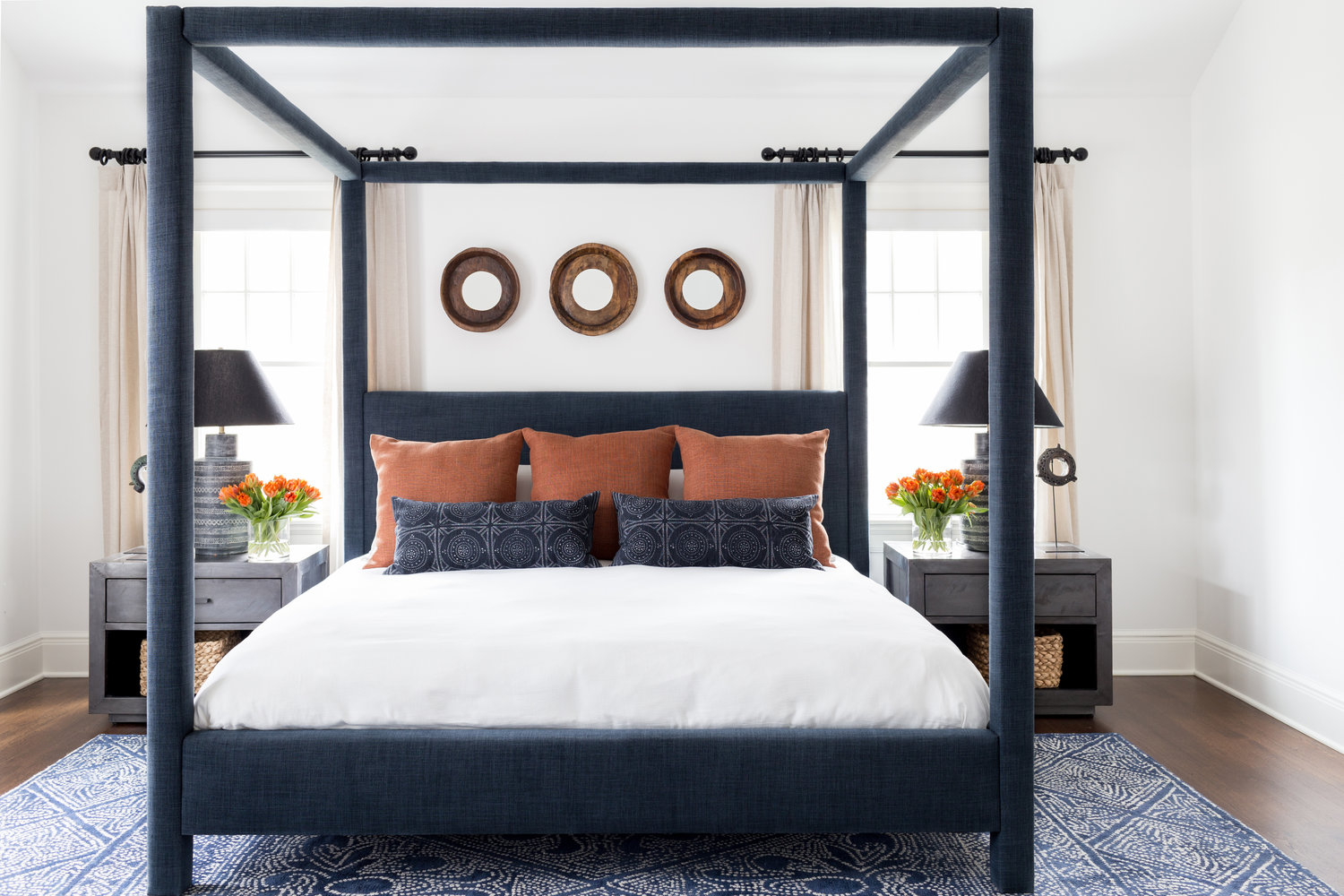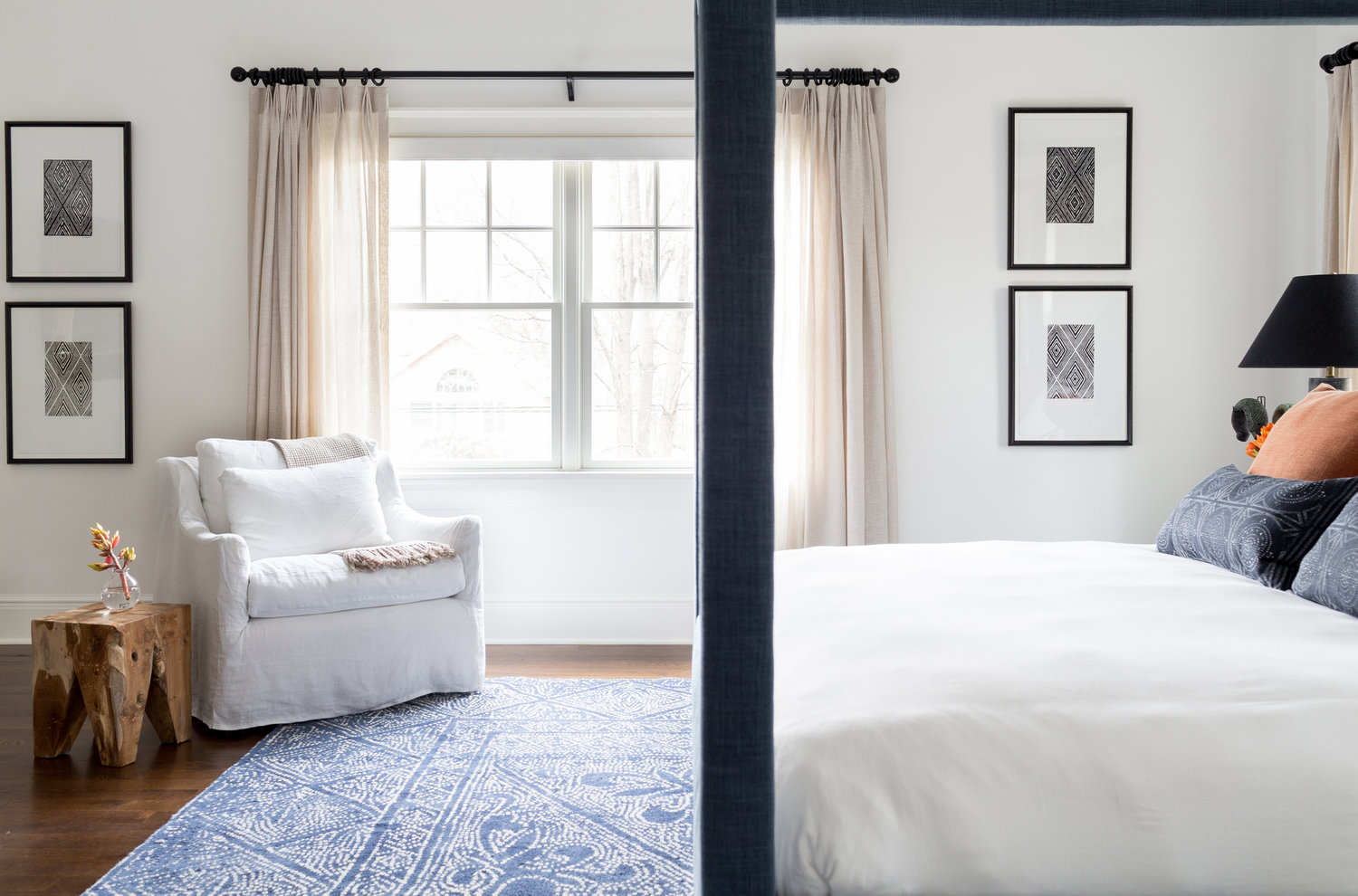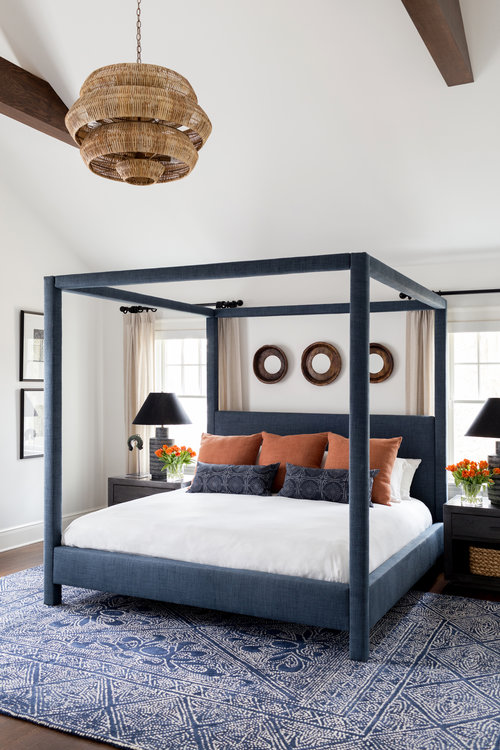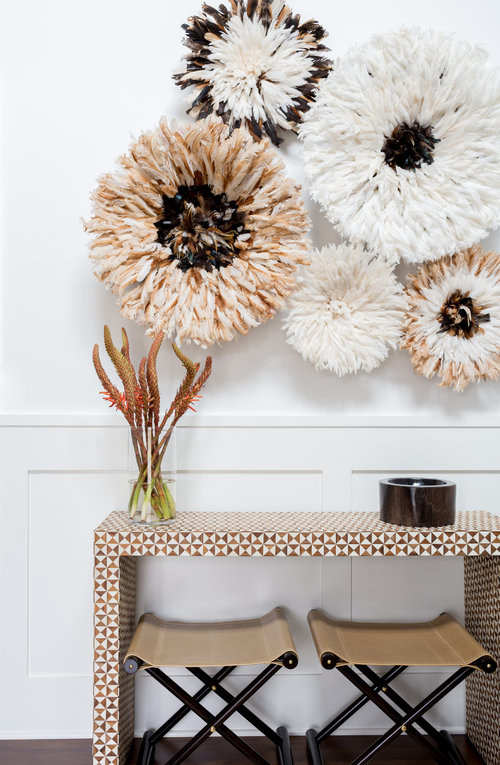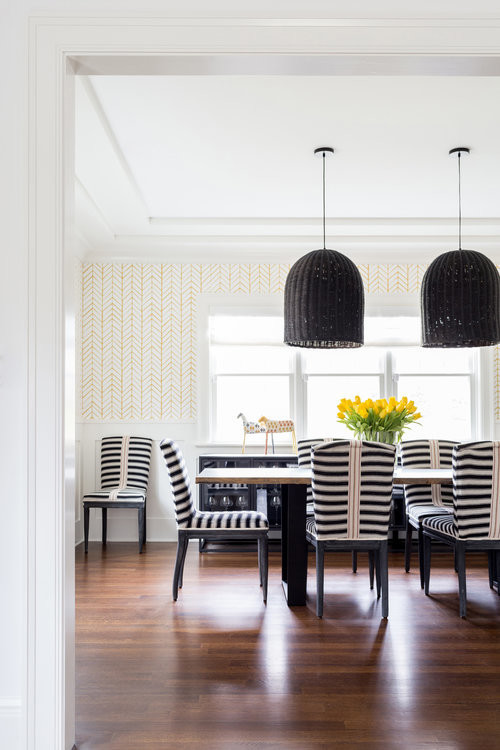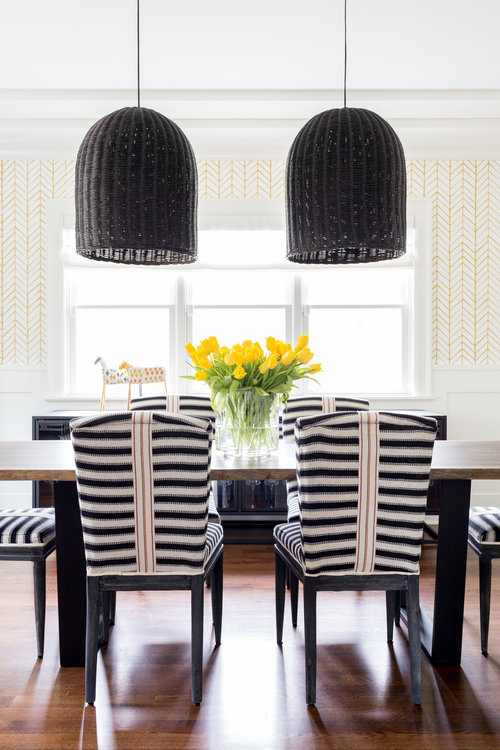 What I love most about discovering new design firms is pulling inspiration that you can totally recreate in your own home. I've seen this Serena and Lily blue and white rug used in multiple living rooms, dinning rooms and bedrooms! You also can totally mimic the dinning chairs in this home with Serena and Lily's striped bistro chairs or the pendants utilizing these Santa Barbara Pendants. So cute, am I right?! And can we please talk about the Feather Wallpaper? A classic wallpaper staple in beach homes on the East Coast.
There's nothing better than finding interiors that are similar to your aesthetic and recreating the look. I've rounded up some of my favorite products below to help you achieve this Westchester's family home below.
Get The Look