If you follow me on Instagram, you probably know I spent this past weekend in Montauk with Jess and Lauren. We were invited to stay for two nights at the historic Montauk Yacht Club. On Friday I did a round up of how to get the look based off the pictures on their website but let me tell you, the interiors of the hotel certainly did not disappoint. It was navy and white striped heaven. It was the perfect girls weekend full of sunshine, rose, fabulous views and delicious dinners. Here's a little recap of our weekend.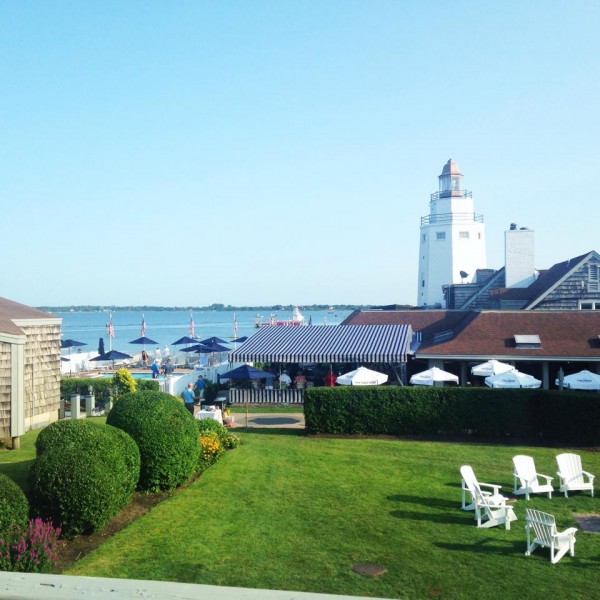 Arrive at MYC at 5:30pm on Friday. This view? Obsessed. Let the instagramming begin.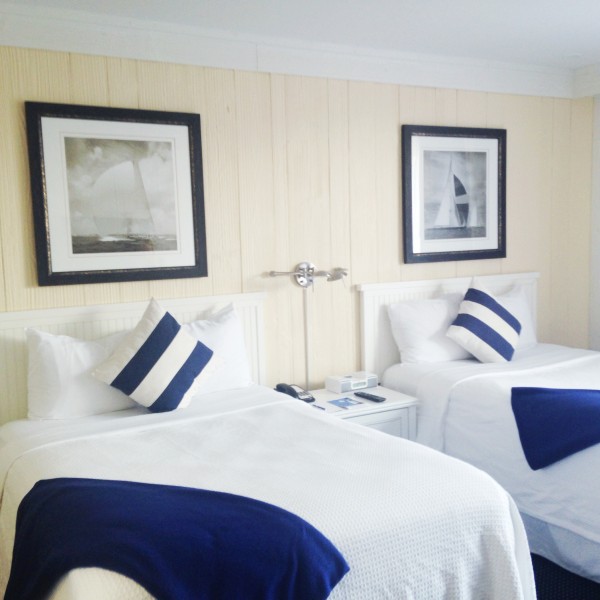 Friday 6:00pm – Head upstairs to our room to get ready for dinner. Insert navy and white heaven! These striped pillows add the perfect touch.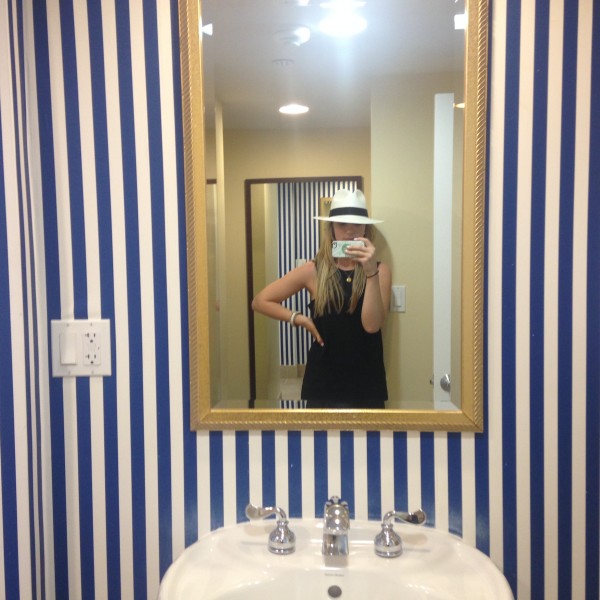 Friday 6:15pm – Take selfie in the bathroom covered in navy + white striped wallpaper.
Asos Dress // J.Crew Panama Hat
7:30pm – Jess and I enjoy our first.. I mean second glass of rose at Ruschmeyers. Must order the Tuna Poke, Margherita Pizza and Kale Salad.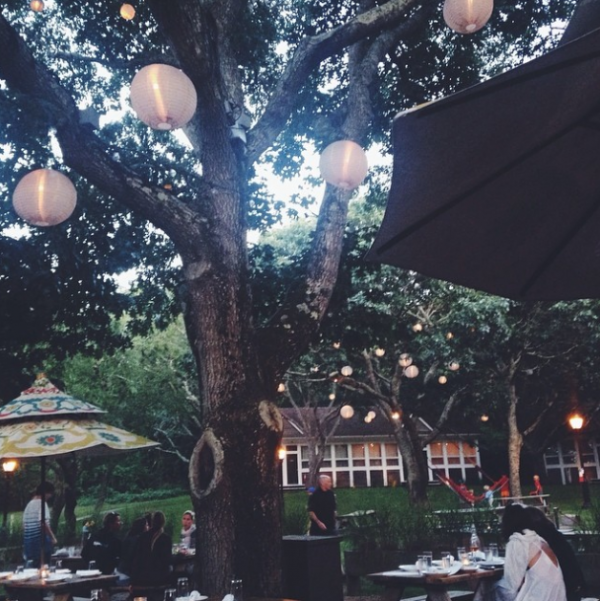 Friday 8:15pm – Twinkly lights turn on. Yessssss.
Friday 9:00pm – We head to Surf Lodge.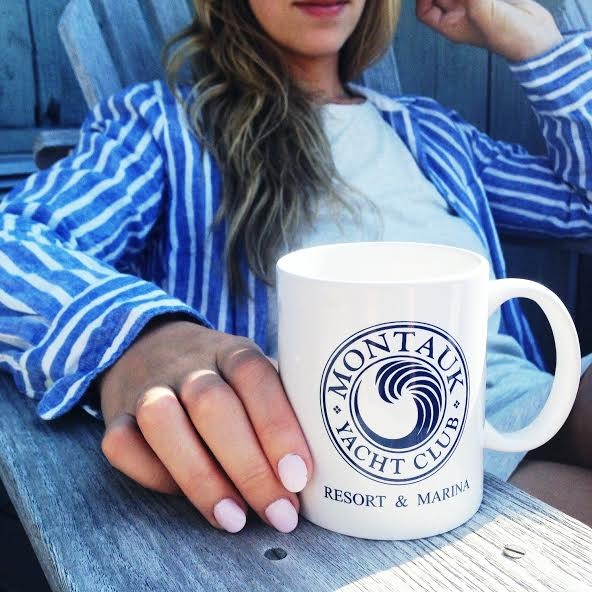 Saturday 8:30am – Coffee on the deck of our hotel room.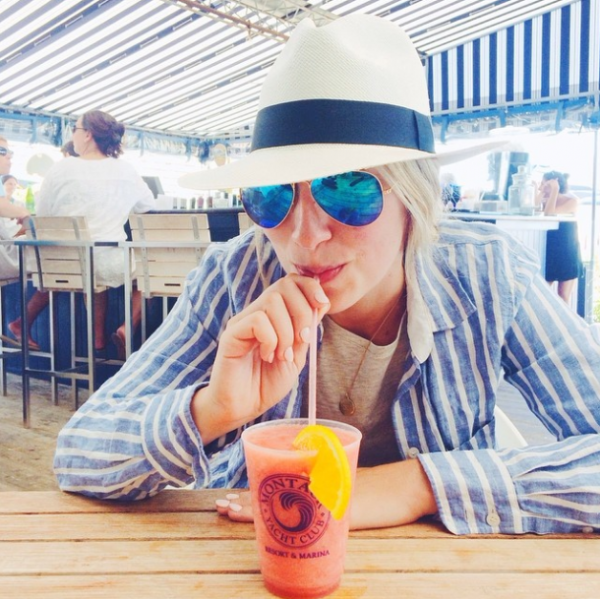 Saturday 12:00pm – Lunch at the hotel.
J.Crew Linen Striped Shirt (similar) // J.Crew Panama Hat // Asos Tank Dress // Blue Ray-Bans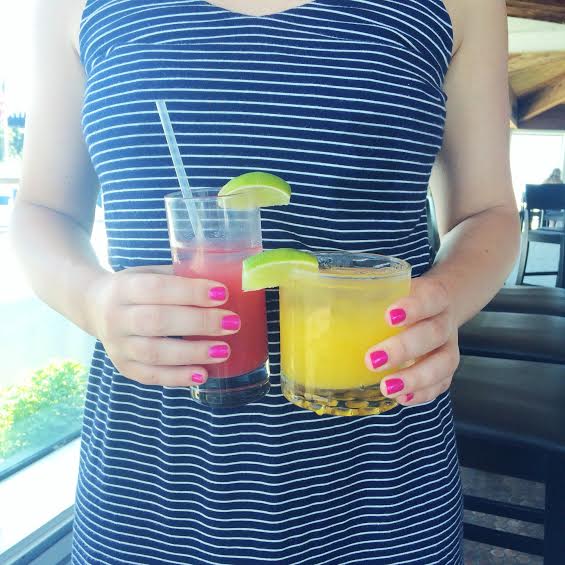 Saturday 1:00pm – The hotel was nice enough to host a cocktail making class for us! We had such a great time mixing four different cocktails. I always love learning new cocktails to make for my next party!
Saturday 6:00pm – Head to Serena & Lily's + Domino Magazine's Hamptons party  to mix and mingle with interior designers. You must check out Alexa Hampton and David Scott. Love these navy blue directors chairs.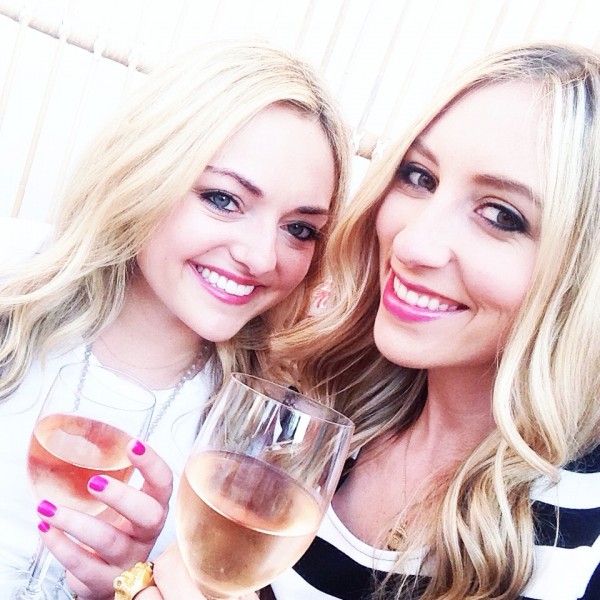 Saturday 7:15pm – Me and Jess enjoying our first glass of rose.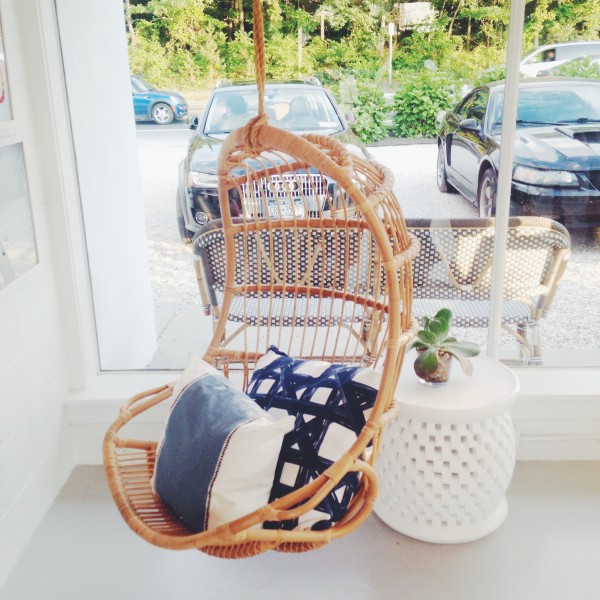 Saturday 8:00pm – Swing by + snap a pic Serena & Lily's Hanging Rattan Chair. #nopunintended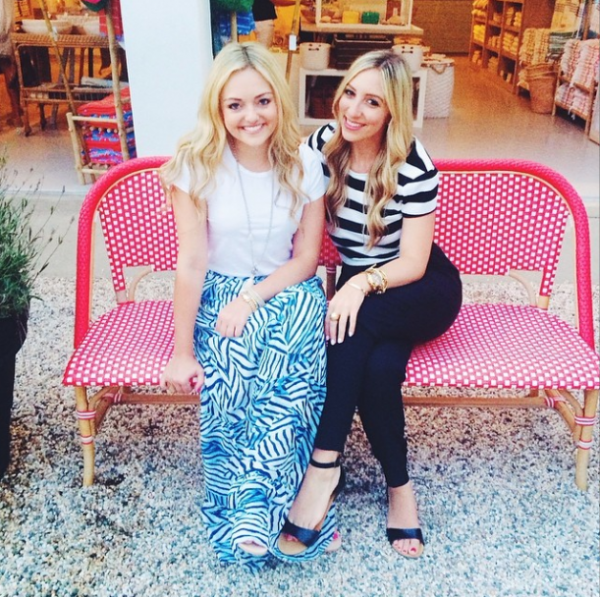 Saturday 8:15pm – One last picture of me and Jess on Serena & Lilly's Riviera Bench in Poppy.
Express Striped Crop Top (similar) // Asos Romper // Julie Vos Jewelry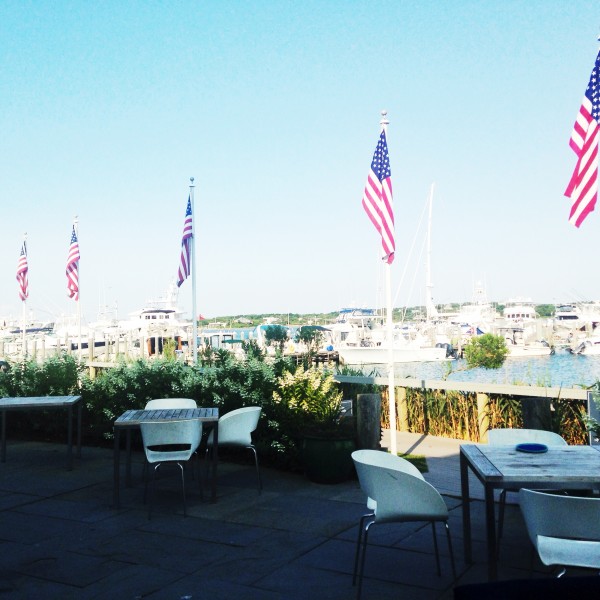 Saturday 9:00pm – Walk through the beautiful resort for dinner at MYC!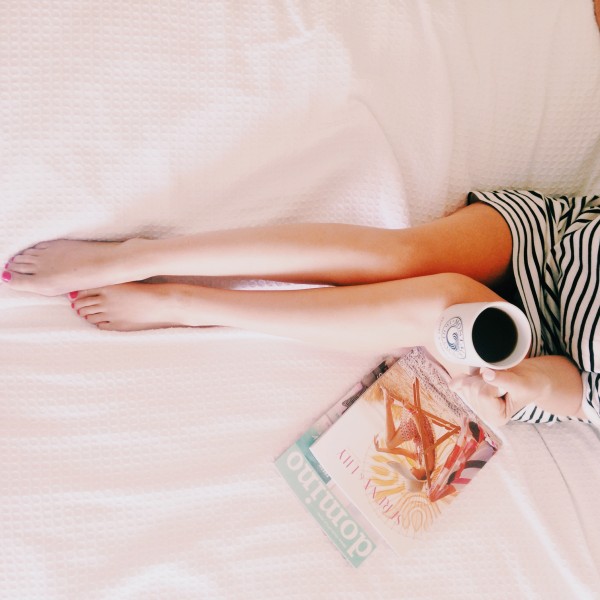 Sunday 9:00am – Coffee + domino's latest issue = perfect Sunday morning in bed.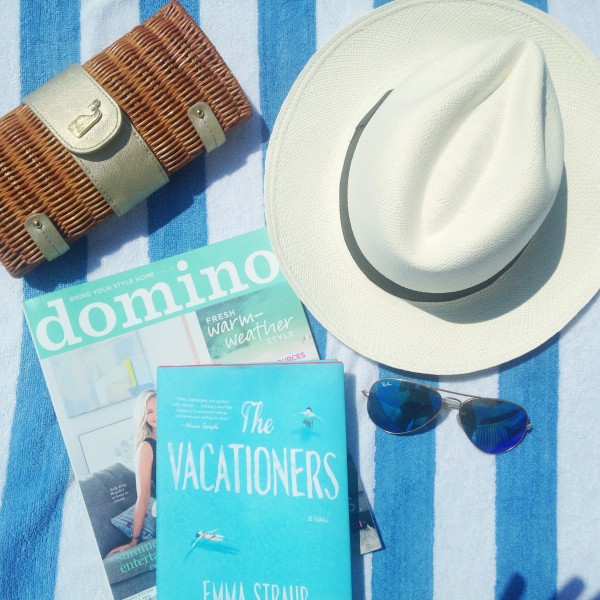 Sunday 11:00am – We head to the pool for a little R&R. I'm currently reading the Vacationers by Emma Straub and highly recommend!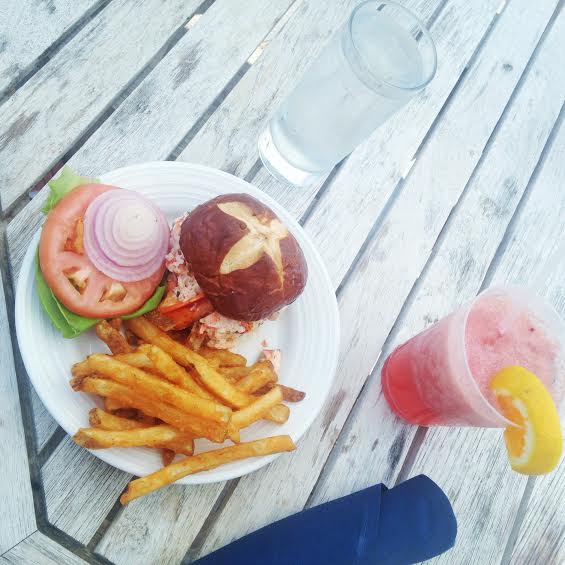 Sunday 2:00pm – We head to lunch at MYC before we take the train back to the city. You know a trip to Montauk is not complete without a lobster roll!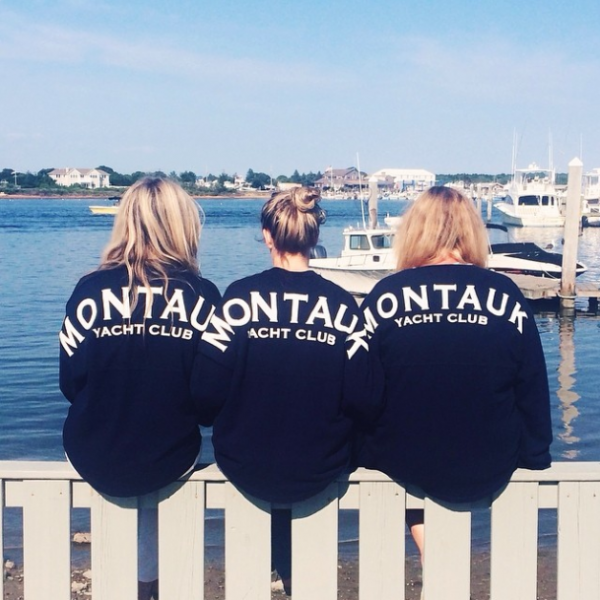 Sunday 5:30pm – Train back to the city! A big, big thank you to the Montauk Yacht Club for hosting this weekend. Until next year!