Hello, lovely ladies! Happy Wednesday. Isn't it so awesome we're already half way through the week?
Today I'm excited to share my latest Coffee Talk feature with my gal pal, Grace Atwood! I met Grace about a year ago at a workout class a few of us went to in the city. I knew instantly we would get a long when we discussed in-depth that night the importance of holding a day job while blogging. She honestly is one of the most motivated girls I know, and you just gotta re-spect! You know what I mean?
Grace heads up social media for our ever-favorite Baublebar plus she just relaunched her blog, The Stripe (previously Stripes & Sequins)! I love following Grace because she covers all facets of life – from style to beauty to DIY, Grace has. you. covered.
From Grace's go-to nail polish color to favorite New York City restaurant, get a peek into Grace's favorite things! Be sure to follow along with Grace on Instagram, Facebook and her newly launched website TheStripe.com! Xo. Lauren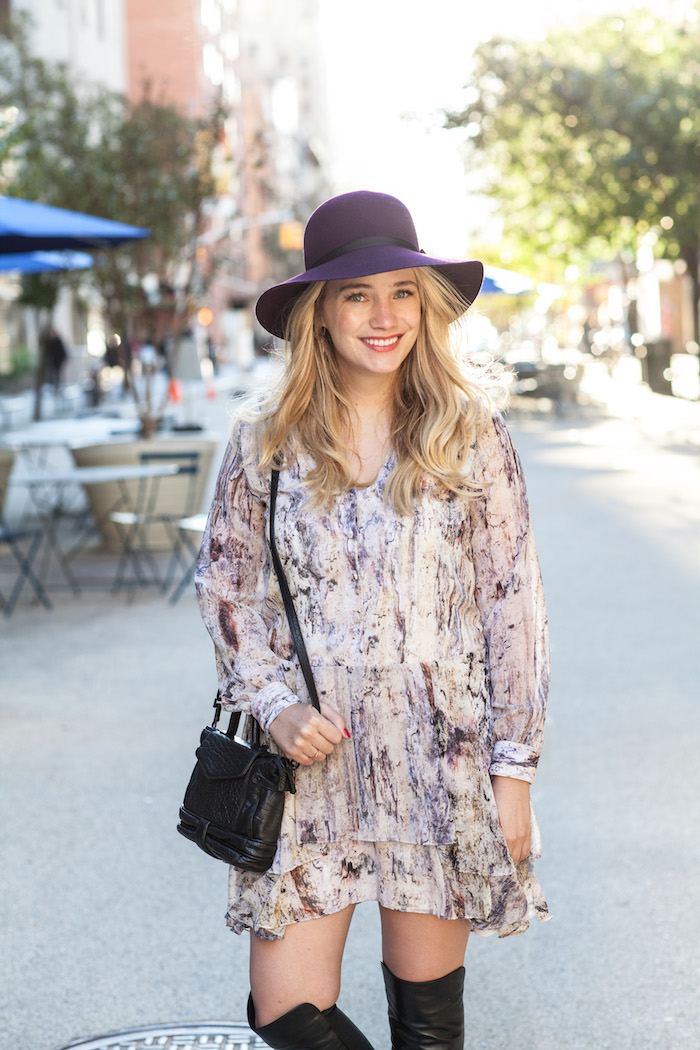 Name: Grace Atwood
Title: Founder of the Stripe // Director of Social for Baublebar
Neighborhood: Gramercy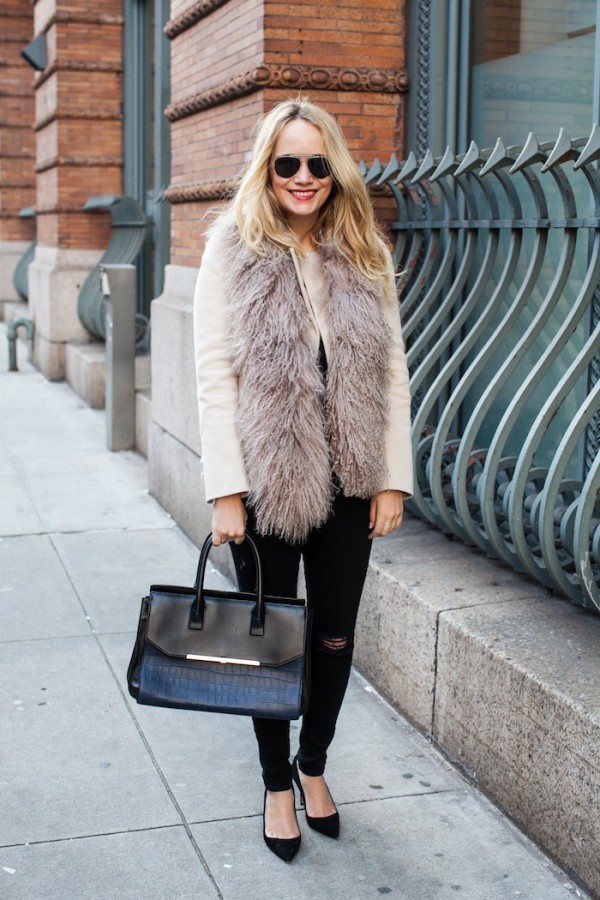 1. Nail Polish Color:
Right now it's Nails Inc. in Porchester Square. The polish stays on forever and it's the perfect "griege" – it looks good on everyone!
2. Favorite Restaurant:
It has to be Almond! It's in my neighborhood and is so good. I go all. the. time. 
3. Currently Watching:
The Good Wife! I'm completely addicted.. I watched three seasons during my week off between Christmas and New Years.. embarrassing!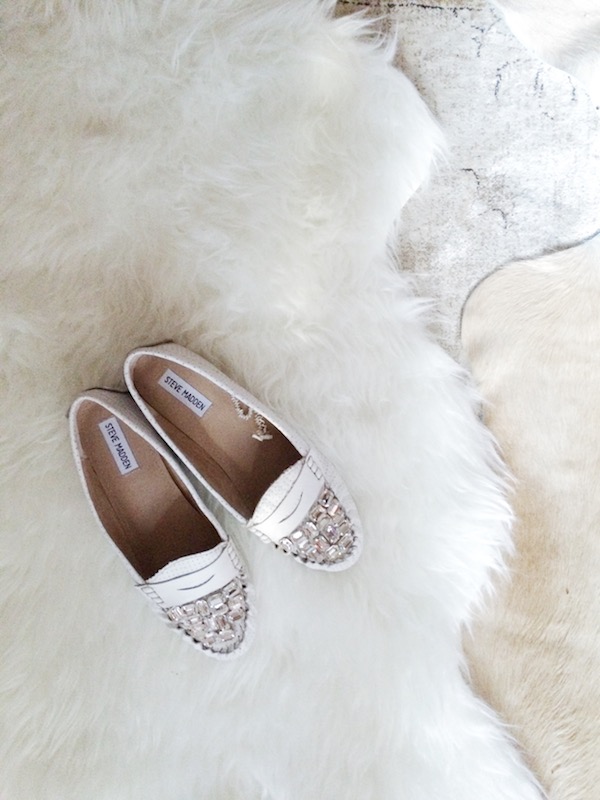 4.  Bucket List:
I want to spend at least a full month traveling…I feel like you need to travel that long to fully relax. On my list: Istanbul (to see the Grand Bazaar), Croatia (such beautiful cliffs and beaches), and back to the Greek Islands! I went 5 years ago and it was incredible.
5. Currently Reading:
The Art of Stillness by Pico Iver. The Art of Stillness: Adventures in Going Nowhere (TED Books)
I need to learn how to do nothing!
6. Coffee Table Staple:
An old issue of Rtiz Paris' magazine, Cathy Horyn's book of fashion illustrations, a huge stack of magazines, and my Aether cone speaker.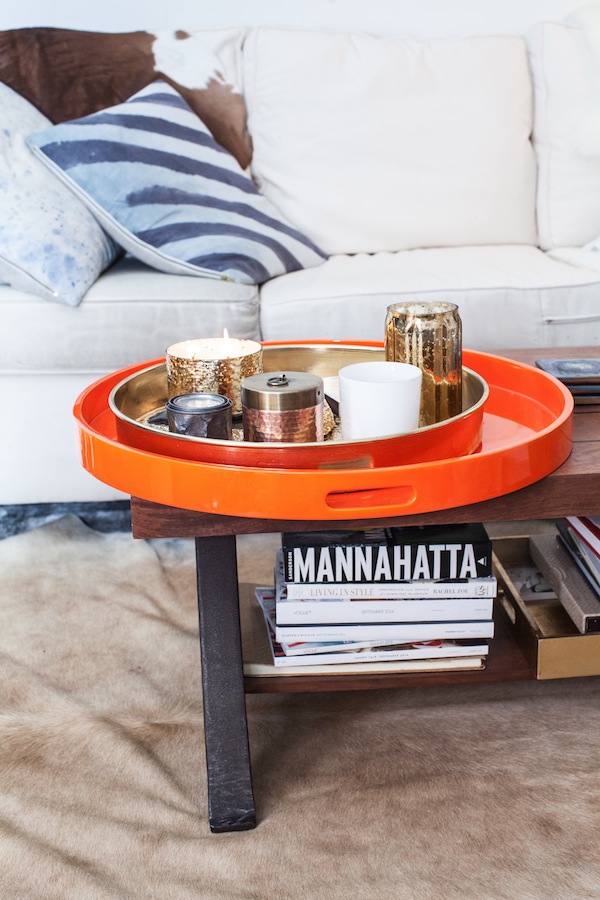 7. Top Three Beauty Products:
Ohhh that's so hard! I would say Tata Harper's Elizir Vitae (it evens my skin tone, prevents wrinkles and is not toxic). I also love Bite Beauty's Lip Mask in Smashed (solo hydrating and imparts a sheer red shine). Last but not least, eyelash extensions! Not an actual product but an obsession of mine! I go to Ebenezer in Koreatown.
8. Motto:
This one comes from Steve Martin…"Be so good they can't ignore you!"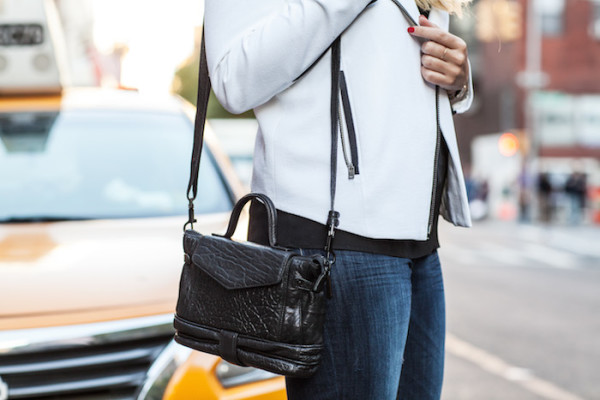 9. On Repeat:
Riptide! I play it over and over again on Spotify.
10. Scent:
So my "scent" for the past year or so has been Le Labo's Santal 33. I love it so much. I recently tried Mister Marvelous by Byredo. It's meant to be a men's fragrance but smells incredible on.
11. When I'm not working I'm.. working out, hanging with friends or watching TV/movies with my cat! I lead a fascinating life.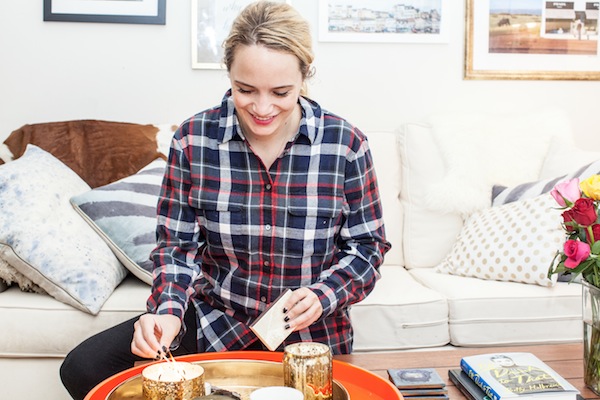 12. Currently Obsessed With:
Ginger tea. I have like, 5 cups a day!
13. Best Advice You've Ever Received: 
Keep your head down and work hard!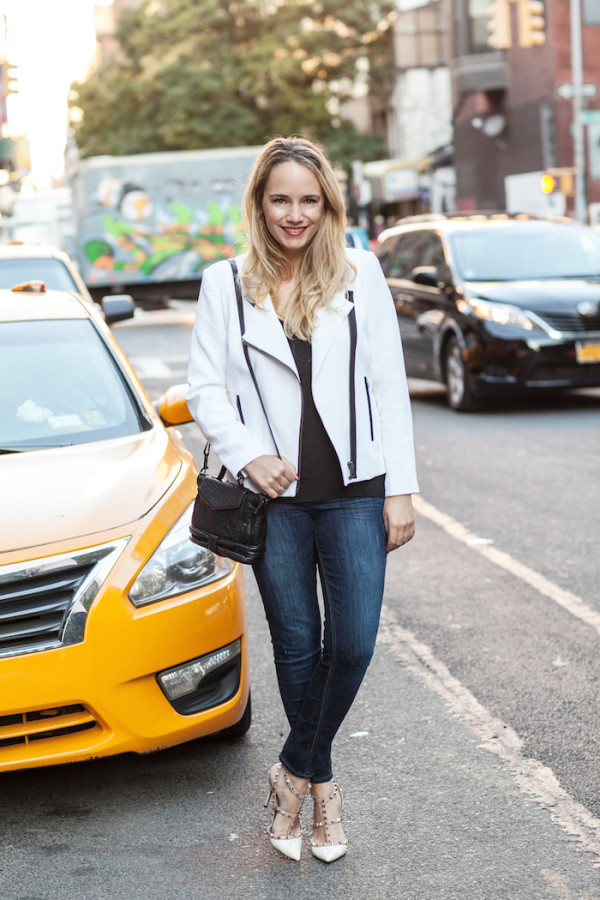 14. What is your advice to women who are trying to start their own business or passion project?
Treat it like a business and not a hobby. You may feel like you are working two full time jobs at once (I still do) but it will be worth it in the end.
15. What's On Your Bar Cart: 
A stack of books, my Swarovski encrusted Kaboodle (a gift from the brand and my obsession – it holds my most favorite craft supplies), vodka, bourbon, and several bottles of Pinot Noir and Veuve Clicquot!