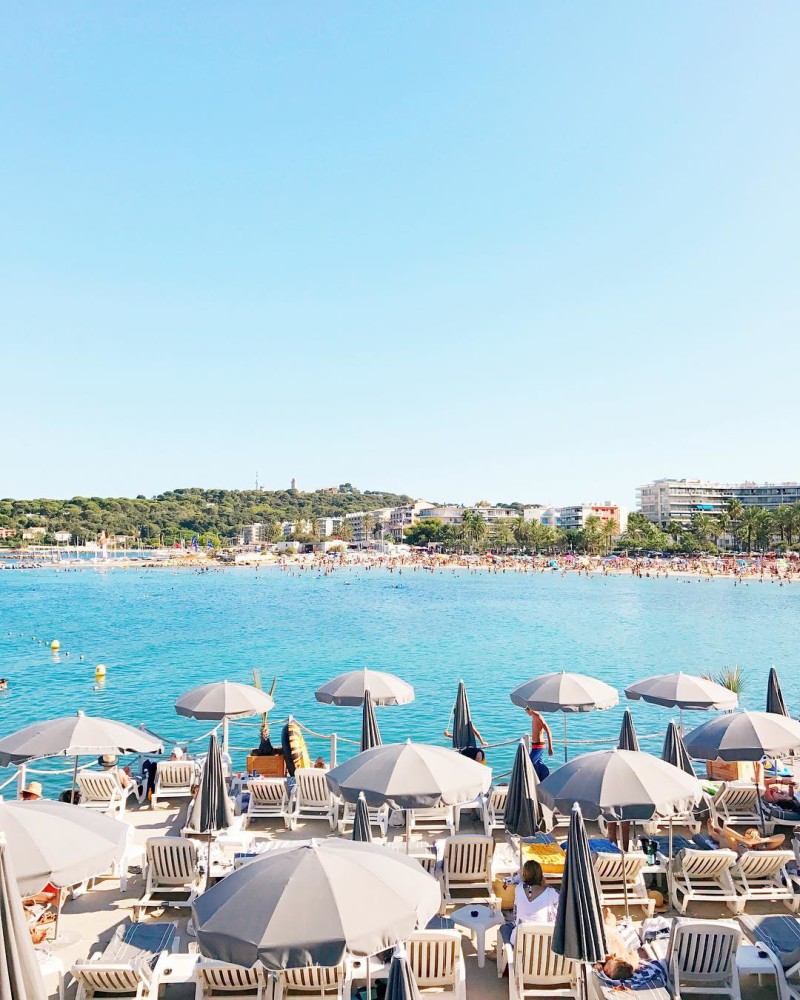 Bonjour, my friends! Happy almost Friday from the French Riviera! I can't believe we've been in France for almost 6 days already. From the glitzy town of Saint Tropez to the historic village of Antibes, we've been having the most amazing time exploring the coast line of the infamous Cote d'Azur!
After weeks of trip and outfit planning, I'm so excited to share with you guys my ultimate South of France itinerary and my top tips and trips for packing for a long vacation once we return to the states. Luckily the weather has been so hot, the outfits I packed have been working out great. I've been living in off the shoulder or one shoulder tops paired with jean shorts and white sneakers. To dress up the sneaker effect for our day trips, I've also been rotating in new sunglasses and wearing a TON of statement earrings. Tassel earrings are seriously perfect if you buy the right ones! I like mine very light weight so they are easily wearable all day long.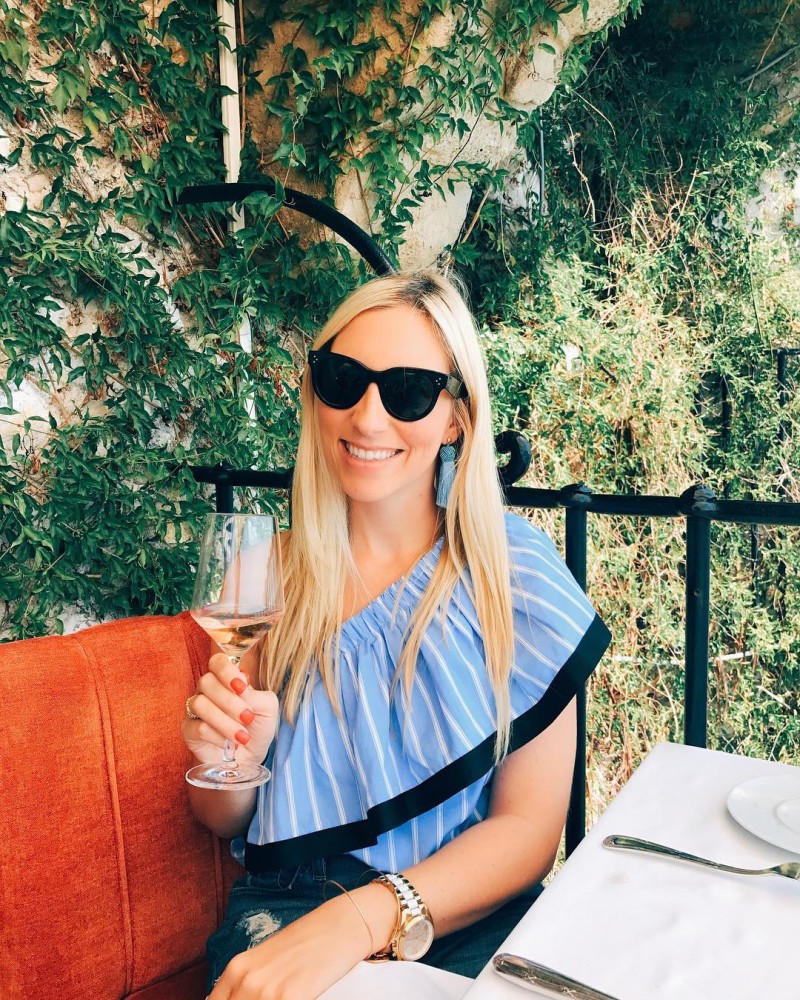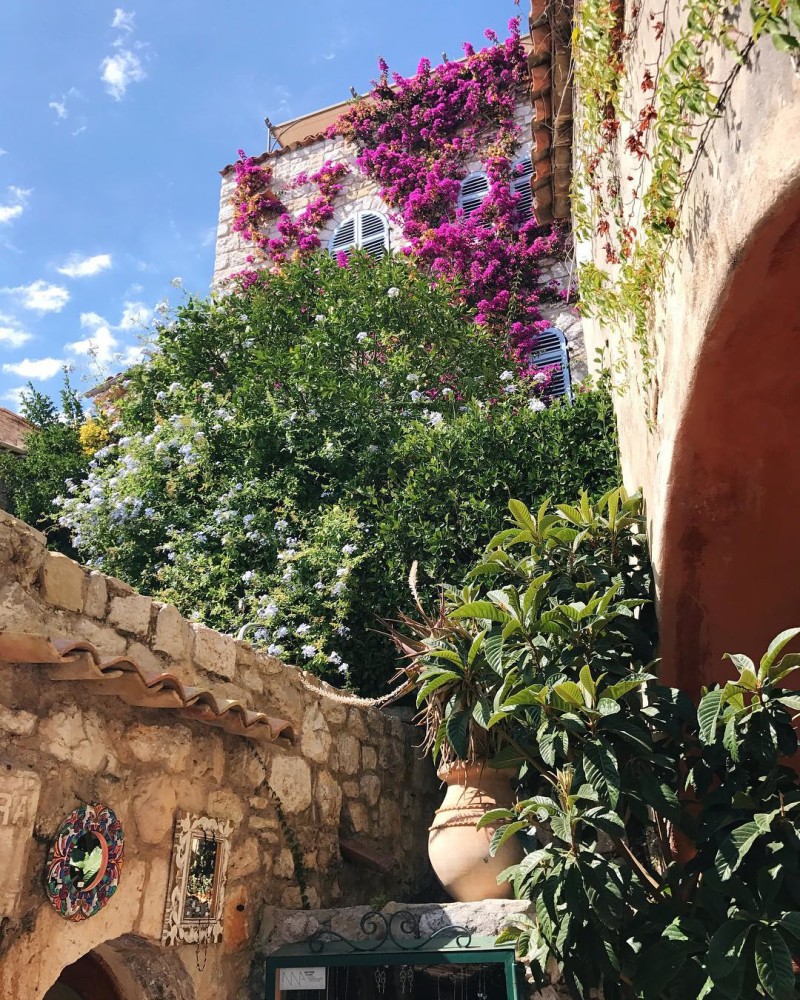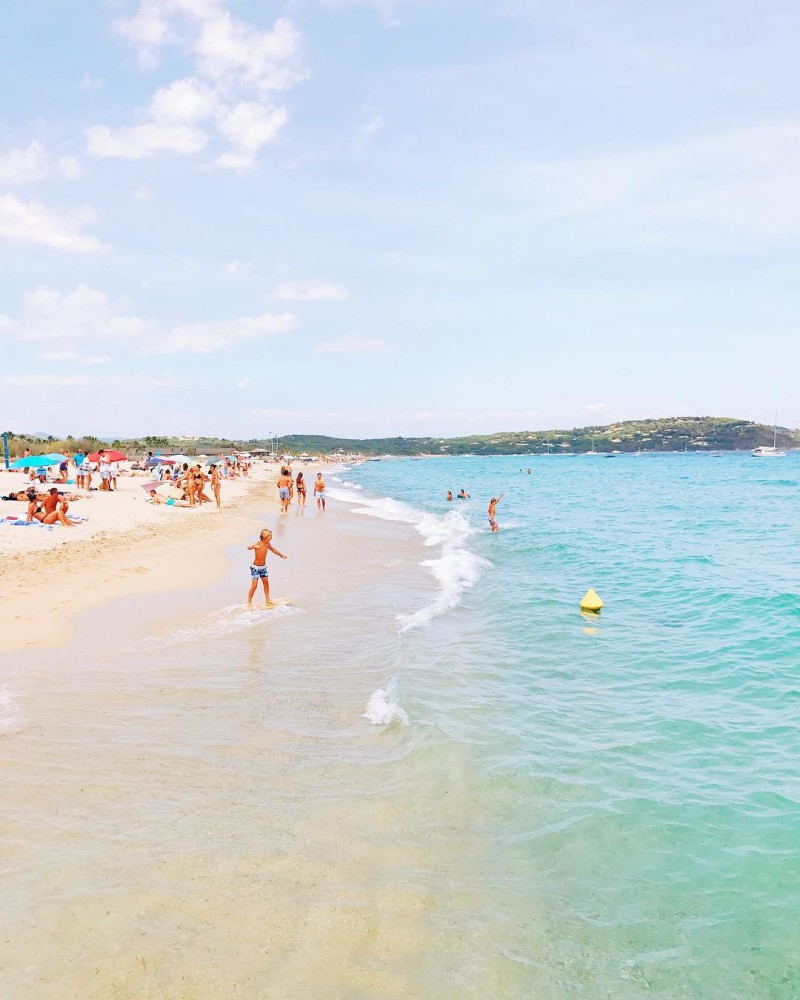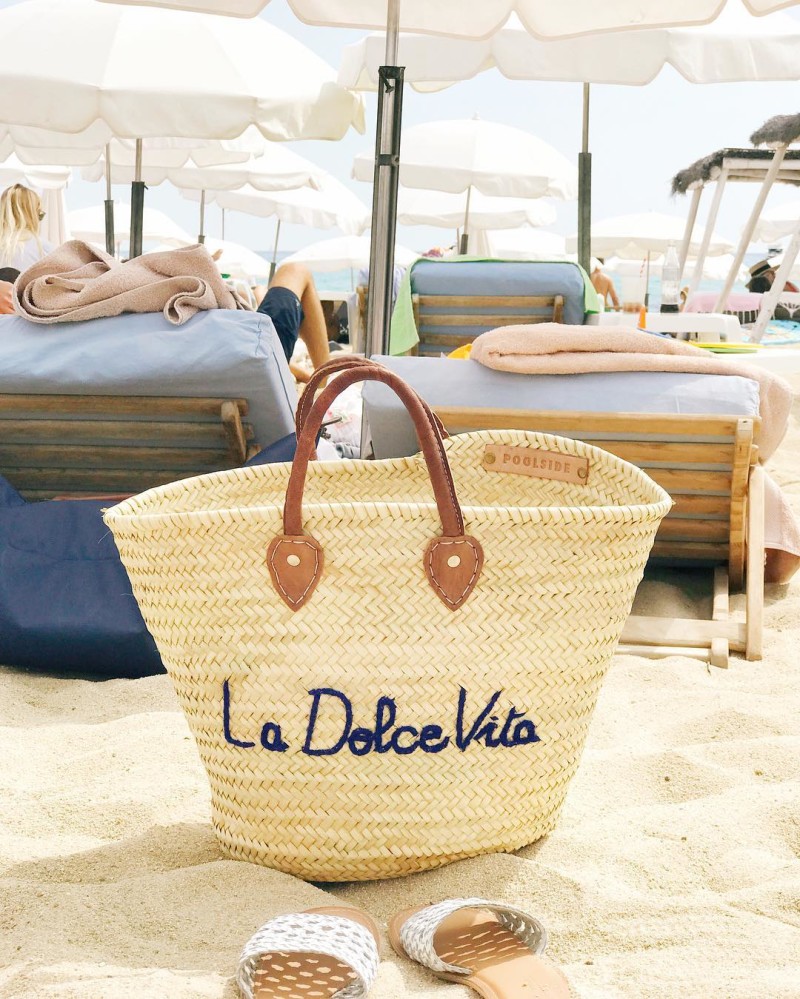 Last but not least, my custom "La Dolce Vita" market tote bag from Poolside bags has been coming in handy for our long beach days! If you want to save on space when packing, don't fret – these market tote bags are seriously evvvvv-ery-wherrrree in Saint Tropez. I'll be doing a whole other blog post on this but in the interim, we visited the Saint Tropez Tuesday morning market and you can find these market tote bags in the DOZENS ranging in various sizes!
If you don't like the look of the classic market bag I would highly recommend bringing a beach bag (with towels, of course) to the beach clubs in Saint Tropez. When visiting Club 55, we made the classic tourist mistake and expected the beach club to have towels or at least ones you can buy or rent for the day. Nope! We ended up buying $25 dollar turkish towels from the beach side shack.
Any who, we've been having an amazing trip and as I mentioned above, I'll be sharing my full South of France itinerary and top tips and tricks for when packing once we get back! Don't forget to follow me on Instagram and my Instagram stories. Bonjour, for now!