Last weekend I invited some of my favorite gals to Dune Studios in West SoHo for a fun afternoon of wine tasting with Seven Daughters! In case you haven't heard of Seven Daughters, let me introduce you. They are owned by Terlato Wines and the wine is absolutely delicious. They have a wide variety to choose from, each with their own distinctive flavor + it's at a great price point. I love entertaining friends whenever I get the chance but unfortunately my New York City apartment is just a little too small for 10 girls. Luckily, Dune Studios was nice enough to let me host in one of their kitchen spaces!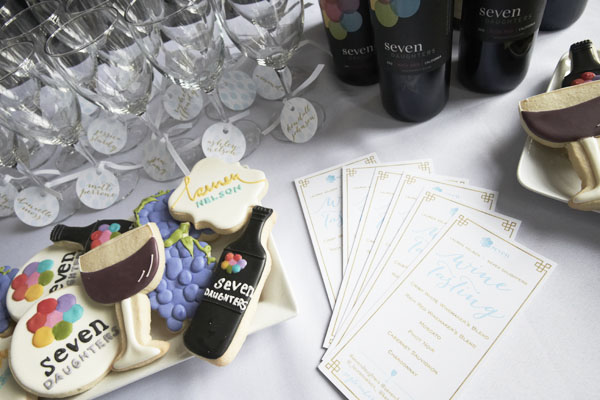 My good friends Nicole and Lauren of Nico and Lala created the tasting menu's and wine tags with everyone's name. I incorporated the gold and turquoise from my own branding to use for the designs. I'm always so amazed by Nicole and Lauren's sophisticated creativity whenever they help me with various events!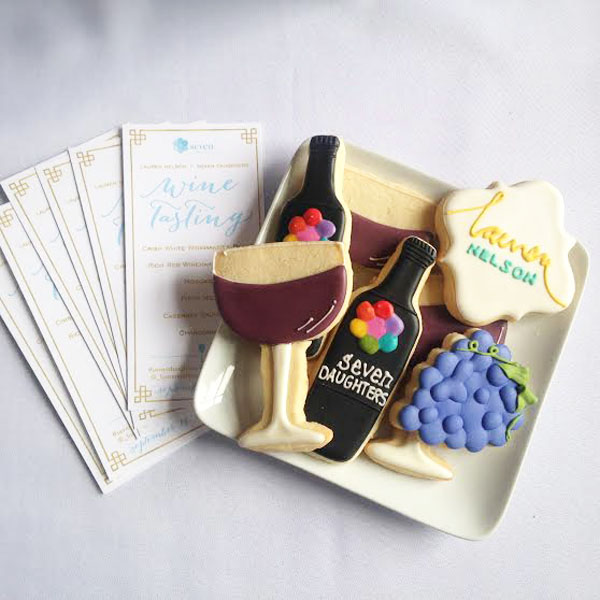 The cookies were provided by Sweet G's Cookies based in Nashville, Tennessee.
If you're ever looking for custom cookies for a party, event or shower, Gretchen is SO good. I couldn't have been happier with her wine themed cookies as well as my own logo cookie! I mean, how cute?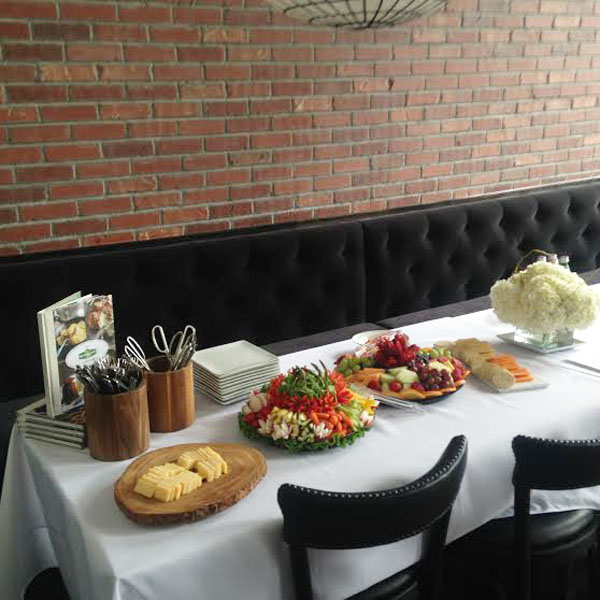 I rounded up some of my favorite flavors from Seven Daughters to serve throughout the afternoon which included: Pinot Noir, Cabernet Sauviognon, Chardonnay, Moscato, Rich Red Winemaker's Blend and a Crisp White Winemaker's blend. The cheese was provided by Kerrygold USA who also has an amazing, delicious selection to choose from.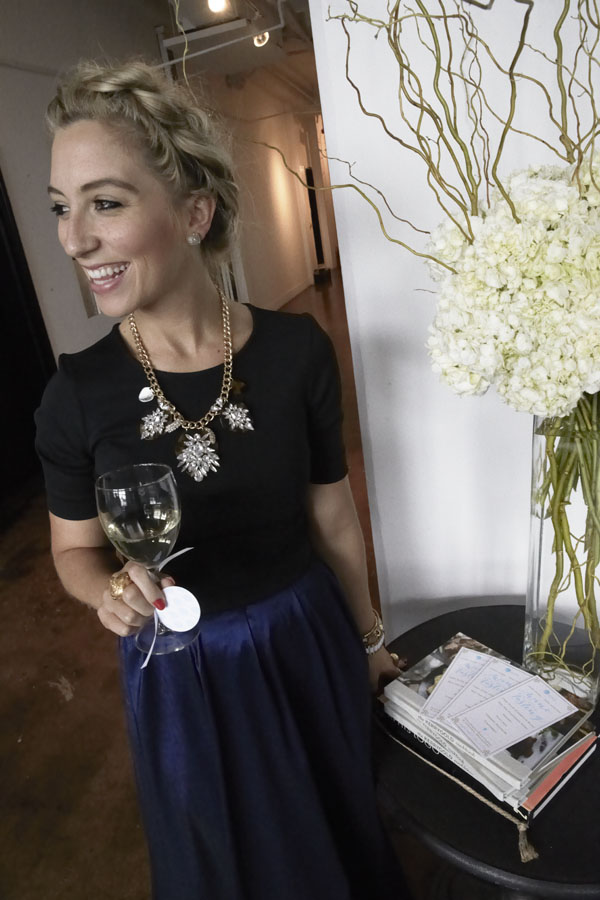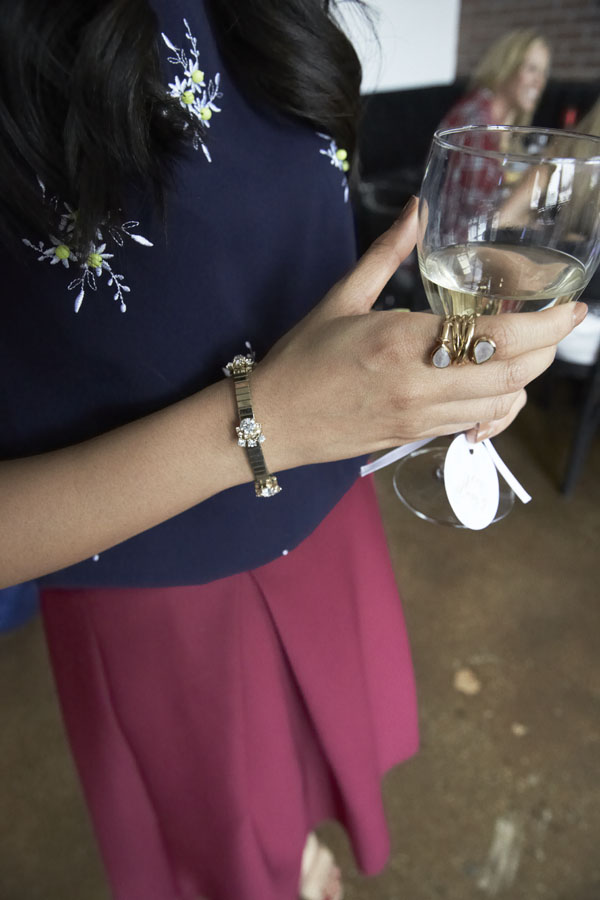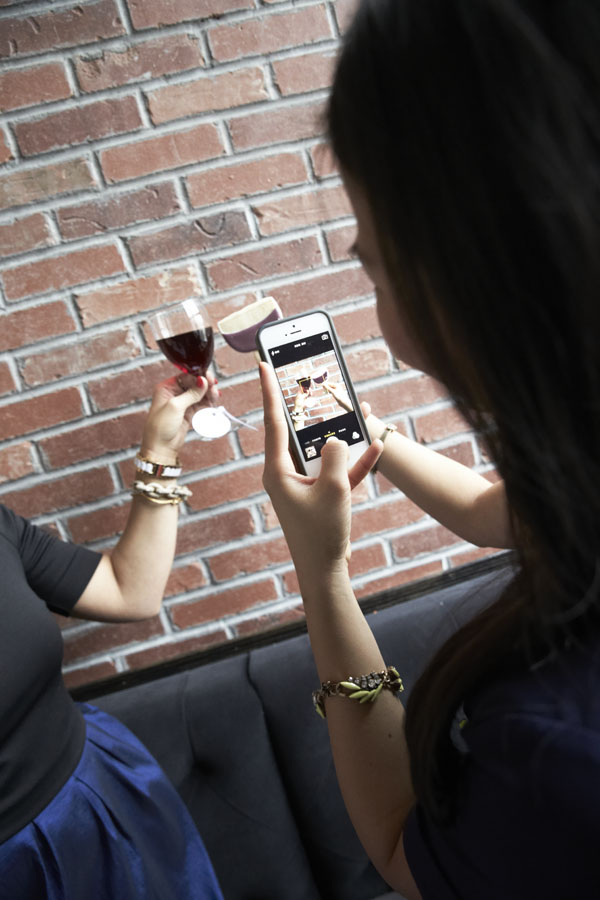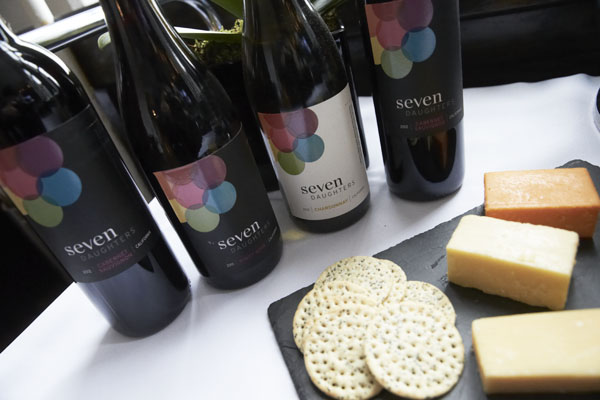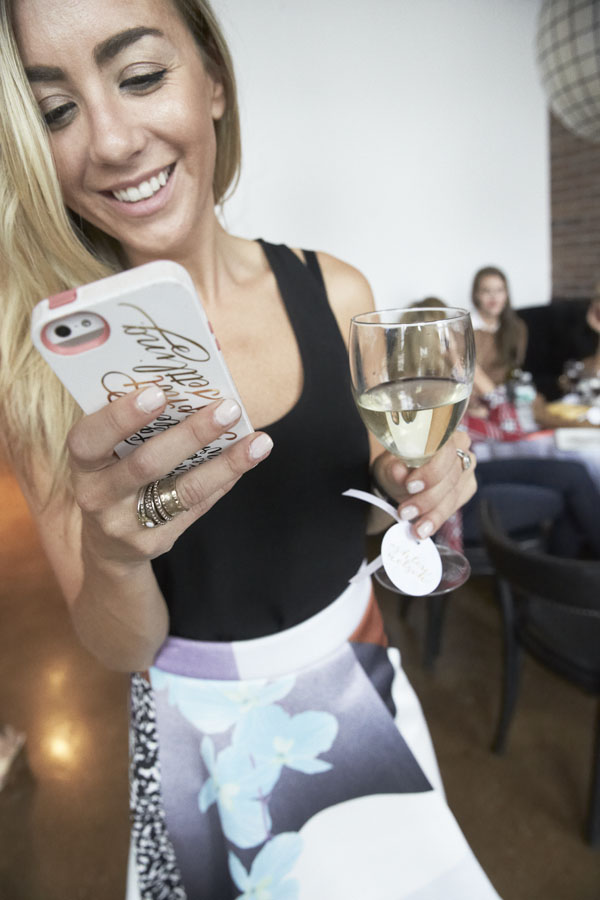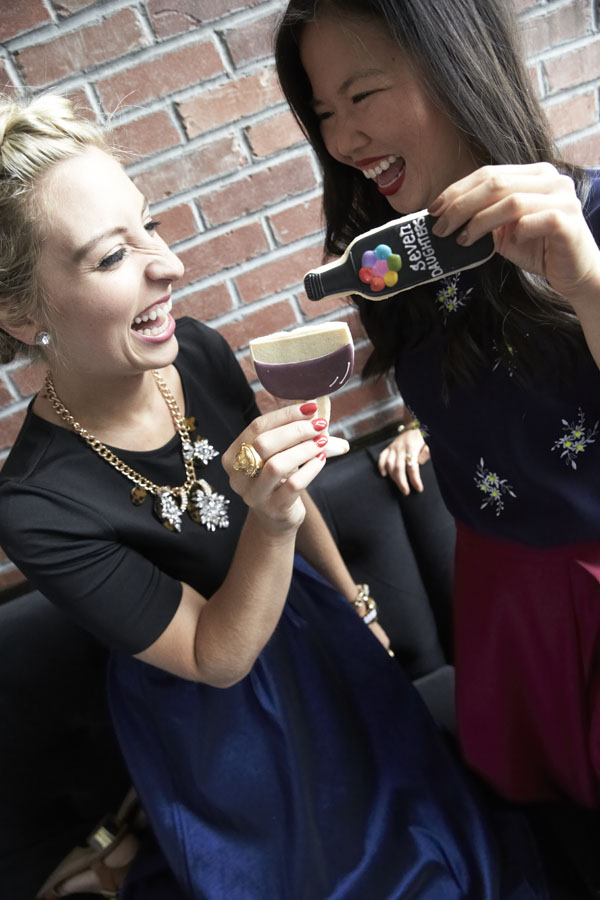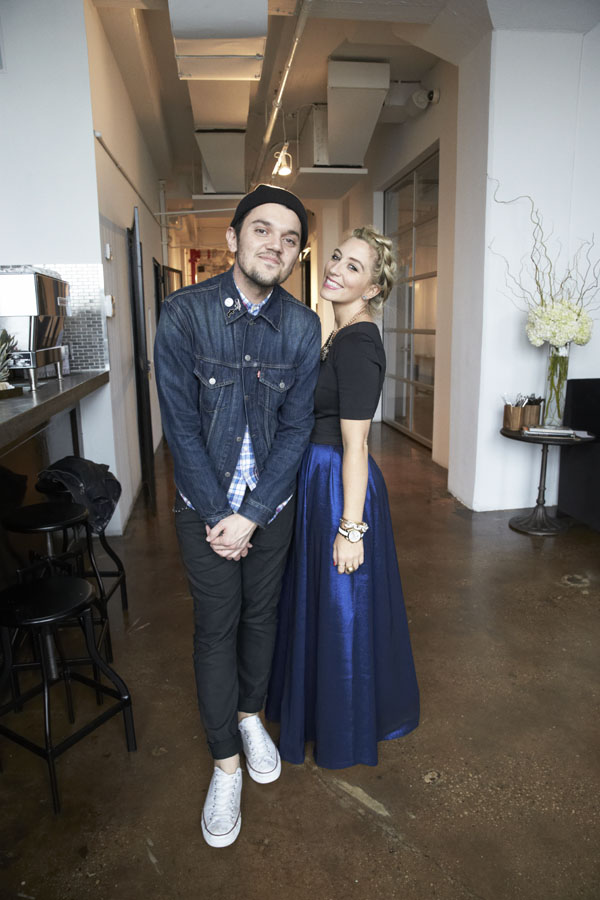 All in all, it was such a fun Saturday afternoon and a great way to end #NYFW.
A big thank you to Matt (above) for shooting the day and to my gal pals: Jen, Jess, Carly, Amanda, Krista, Lauren, Kelly and Ashley for coming!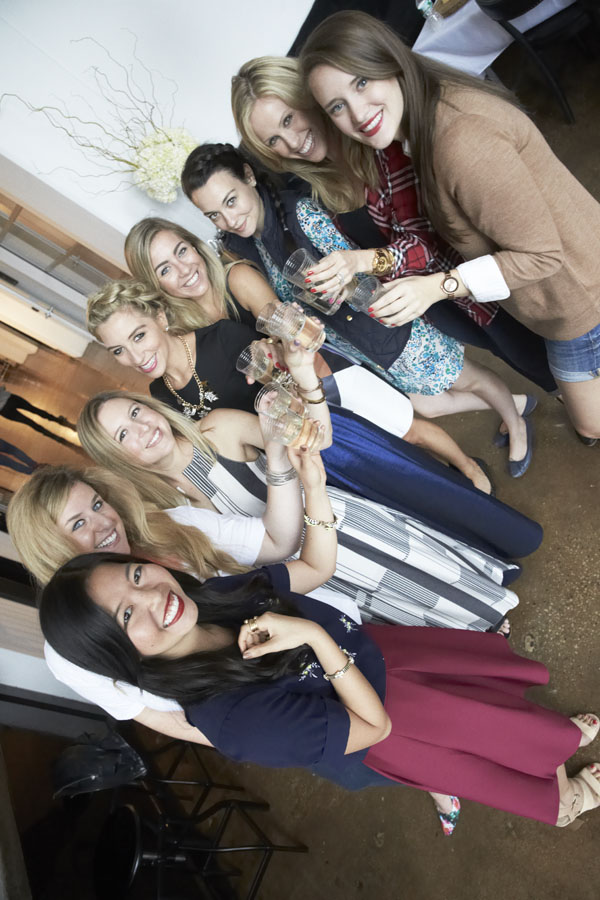 In order to keep the party going and to help you stock up for your next get together, Seven Daughters and I are giving away a $50 dollars to uncorked.com! That way you can pick out your favorite Seven Daughter flavors for your next party… and who doesn't love free wine?
In order to enter, all you have to do is follow myself and Seven Daughters on Facebook, Pinterest or Twitter! The more you follow, the more points you can score to win! Details below. Giveaway will end Wednesday, September 25th at 12:00am EST.
*This post is brought to you as a part of my collaboration with Seven Daughters wine as part of their Savvy Seven. All opinions are my own. Thank you for supporting brands that support lauren-nelson.com!