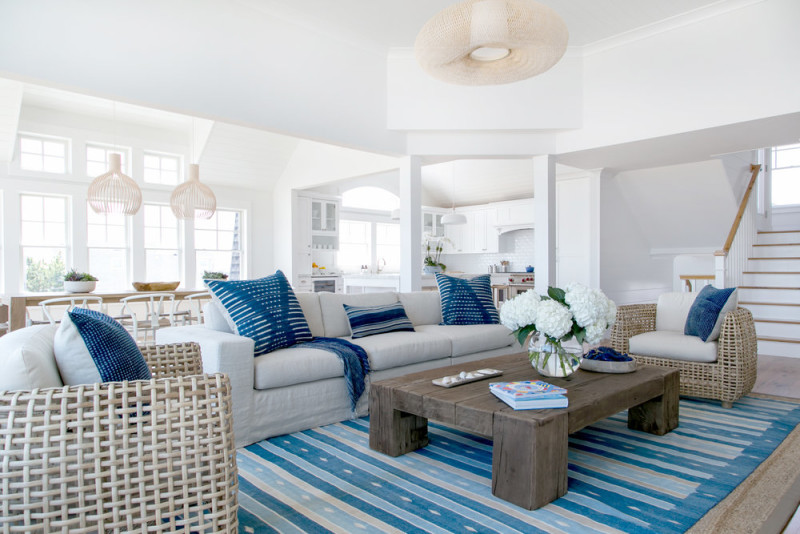 I seriously cannot wait to own my very own beach house one day! Who's with me?
Brooklyn based design firm Chango and Co. recently released images from their latest beach-front project over on Domino last week and I had to share! Located right on the water, this big, beautiful beach house is certainly one for the design files.
Chango and Co. has seriously been one of my favorite design firms to follow this year. In case you aren't already, you can follow Chango and Co. on Instagram right here. I love how they create clean and crisp interiors that are 100% swoon worthy.
With a clean white color palette, plenty of natural textures and blue and white accents, I'm seriously obsessed with this home! As a result, I created not one, not two but THREE different "Get The Look" collages so you guys can easily replicate three different rooms throughout this home tour!
Can you tell I have a thing for beach houses?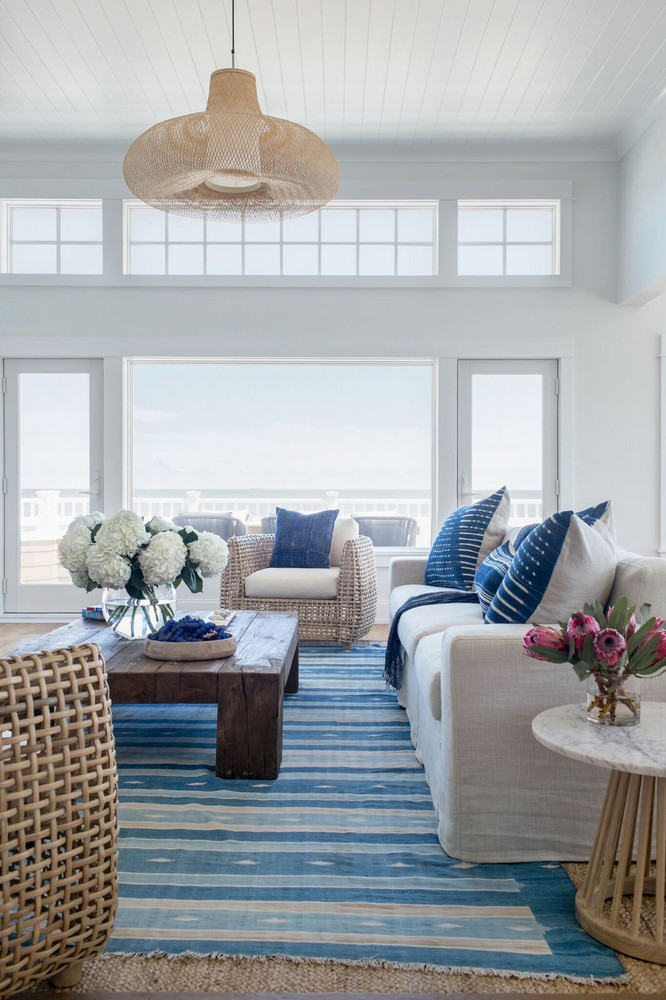 What I've learned from following some of my favorite design firms who are based on the East Coast is to always incorporate natural wood. It's a sure-fire way to help you achieve that "Hamptons" beach aesthetic. Whether you live in the city or in a suburb, incorporating natural wood pieces is such an easy and quite affordable way to help you achieve the look and feel of a beach house.
From natural wood serving bowls to natural wood end tables, I've bought so many different natural wood pieces this year for my Upper East Side apartment it might now actually be a problem. I love this serving bowl and this coffee table both from McGee and Co.
Another key component to getting the "beach house" look is incorporating sisal or natural fiber rugs throughout each and every room. Sisal rugs are a bit rougher on your feet but are great for ware and tear (beach house approved) and are 100% worth the investment.
I bought this Color-Bound Natural Sisal Rug from Pottery Barn for my living room. You can actually purchase an 8×10 for $335 dollars! Plus if you time it right with one of Pottery Barn's sales, you can most likely get it even cheaper! Layer a blue and white striped rug on top of the sisal rug to help you replicate the living room above. Pssst… Serena and Lily and Annie Selke are my go-to's for blue and white striped rugs if you are in the market!
Get The Look
gift
Shop The Room
gift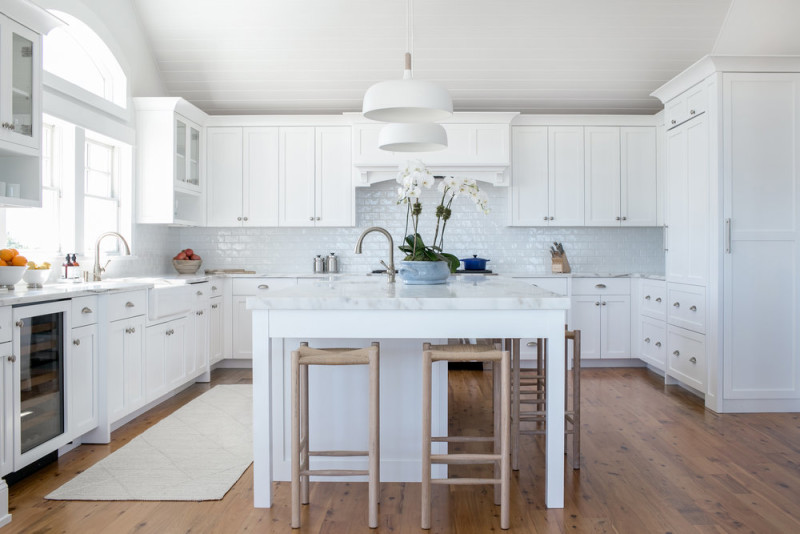 "With beach houses, we draw much of the inspiration from the surrounding landscape—cool blues, soft sandy neutrals, natural textures, etc. We also wanted this space to be a true reflection of the client's personality so, her fun-loving, casual demeanor was a huge inspiration for the finished space." – Susana Simonpietri, Creative Director to Domino Magazine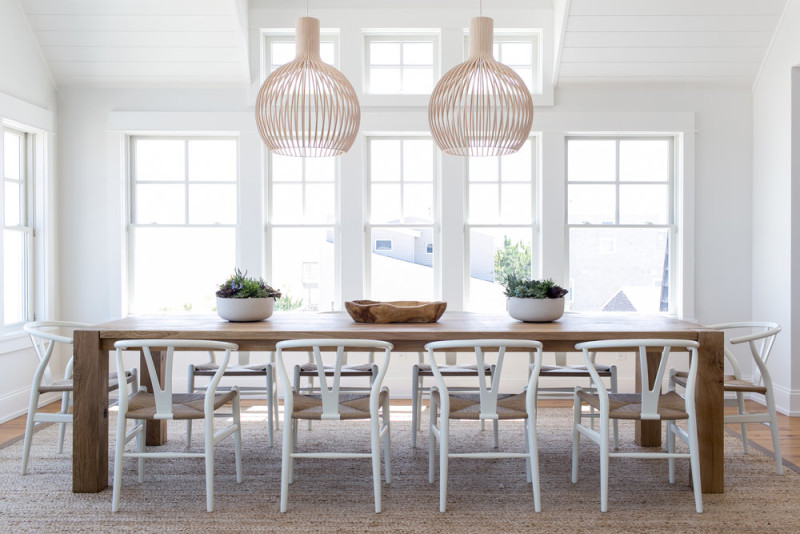 From the massive windows to the over-sized matching pendants, I love how clean and simple this dinning room is! Plus you can easily get the look. Here Chango and Co paired a long natural wood table with the infamous Hans Wagner wishbone chairs.  These modern chairs can cost anywhere between $595-$1000+ per chair. Yikes!
Because I can't afford an original, I bought a knock-off version off of Amazon to use as my desk chair in my last apartment. Even I was surprised with how good a knock off could look! Wayfair also has a selection of more affordable options. You can shop the products below by clicking on the black and white plus signs next to each image or scroll through the shopping widget below.
Get The Look
gift
Shop The Room
gift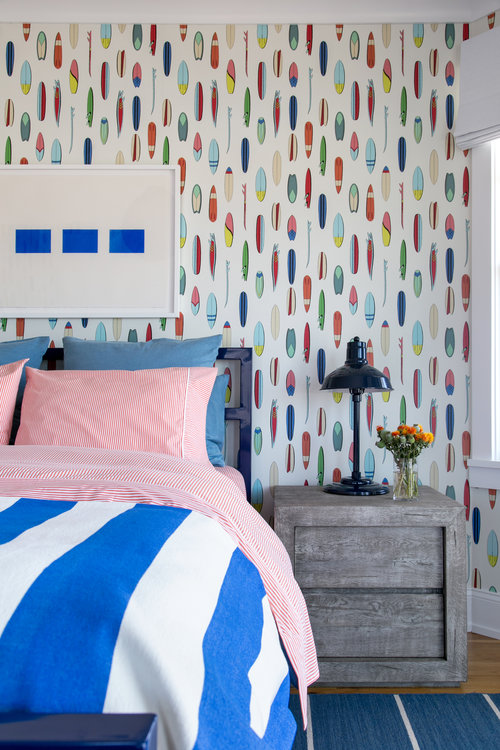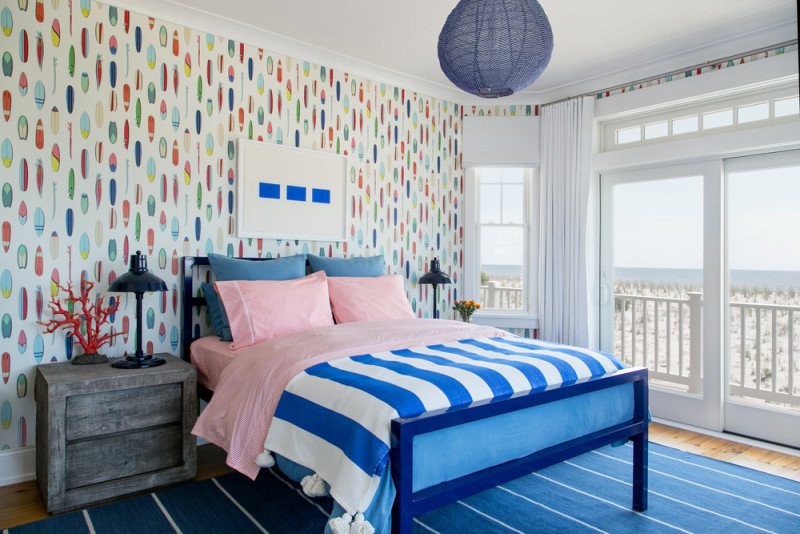 Oh my gosh, you guys. Can we please talk about this guest bedroom for a second? I am a huge fan of the blue bed layered with the bright cobalt blue striped duvet + the red pinstriped sheets. After browsing online I found a blue bed that's not exactly the same as featured above but certainly very cute on Serena and Lily. This blue and white striped throw is on point and the surfboard wallpaper is amazing!! I found a similar version of the wallpaper on Studio Four, a textile and design studio/showroom here in New York. Get the look of the blue pendant with this version from Serena and Lily! Shop the room below.
Get The Look
gift
Shop The Room
gift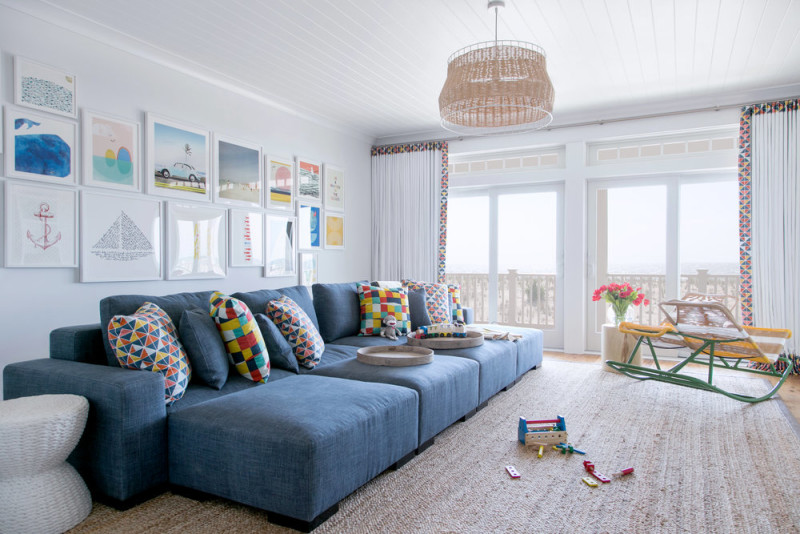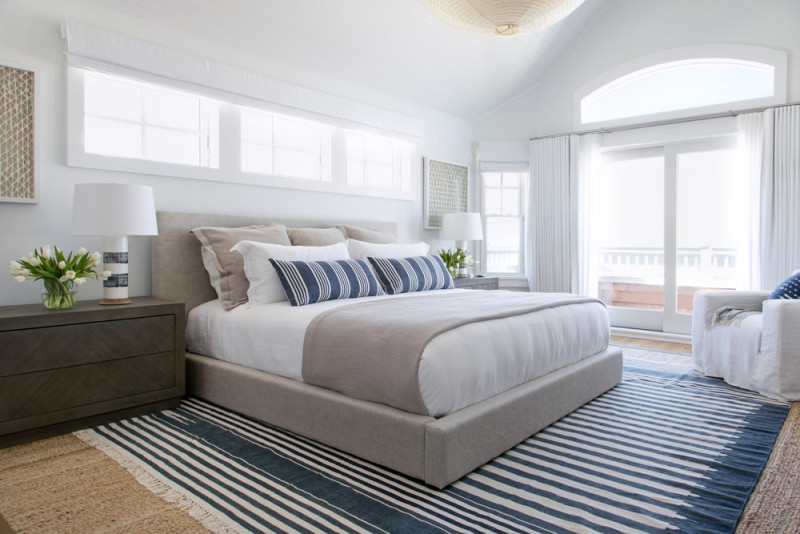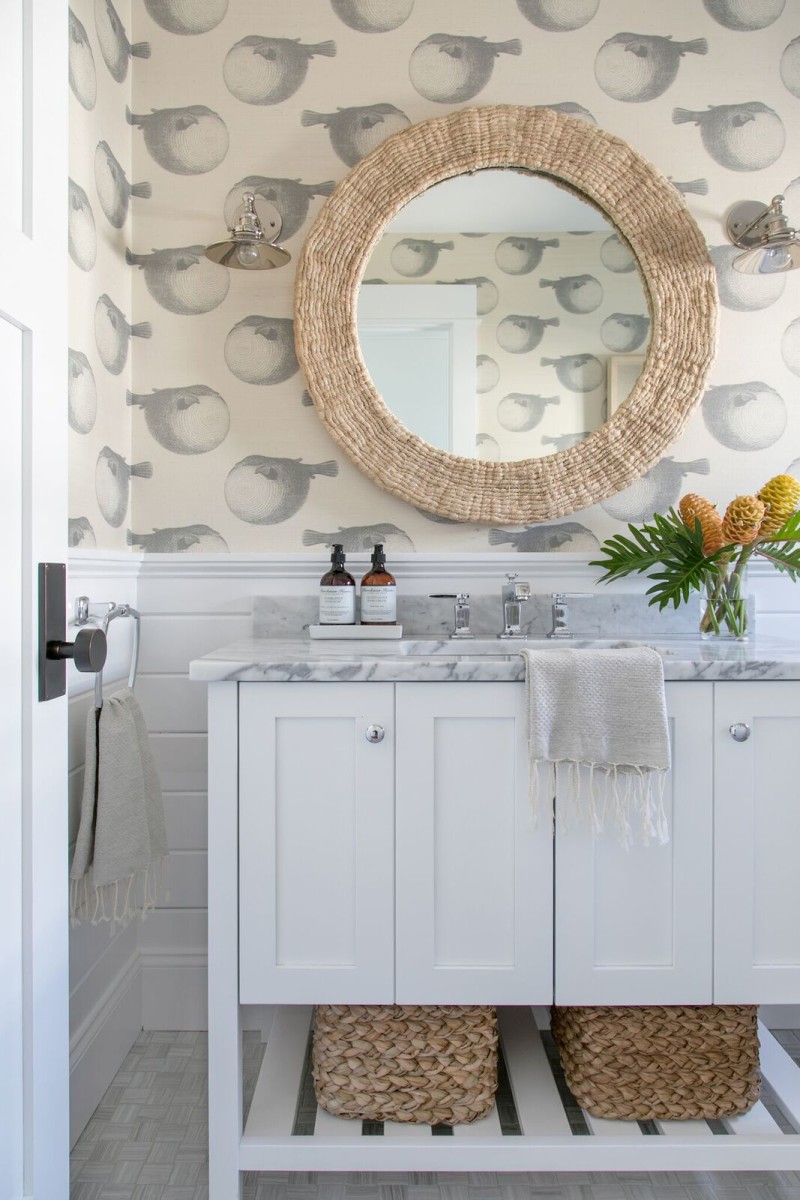 So what do you think? Are you a fan of this beach house as much as I am?! If you ever come across a beach house home tour that you think would be a great fit for lauren-nelson.com please send them my way! You can email me directly at lauren@lauren-nelson.com.
gift
Design by Chango and Co | Photography by Raquel Langworthy