If you need a little help giving your space a refresh in the New Year, do yourself a favor and create an inspiration board! I love inspiration boards for so many reasons – I had one in both my Chicago apartment and here in New York before I re-designed my bedroom. I mostly used it to hang pictures, quotes and cards. It's not only the perfect space to hang your favorite magazine tear outs, cards from family members or pictures from past travels, but it's a sure way to get inspired on a daily basis. I've rounded up 5 tips for creating your 2016 inspiration board in no time!
One. Start collecting your favorite images whether it be magazine tear outs, quotes, cards, print outs before pinning on your board. Once you have enough images laid out, it will be easier for you to get an idea of the theme and colors your eye is drawn to for a more cohesive inspiration board.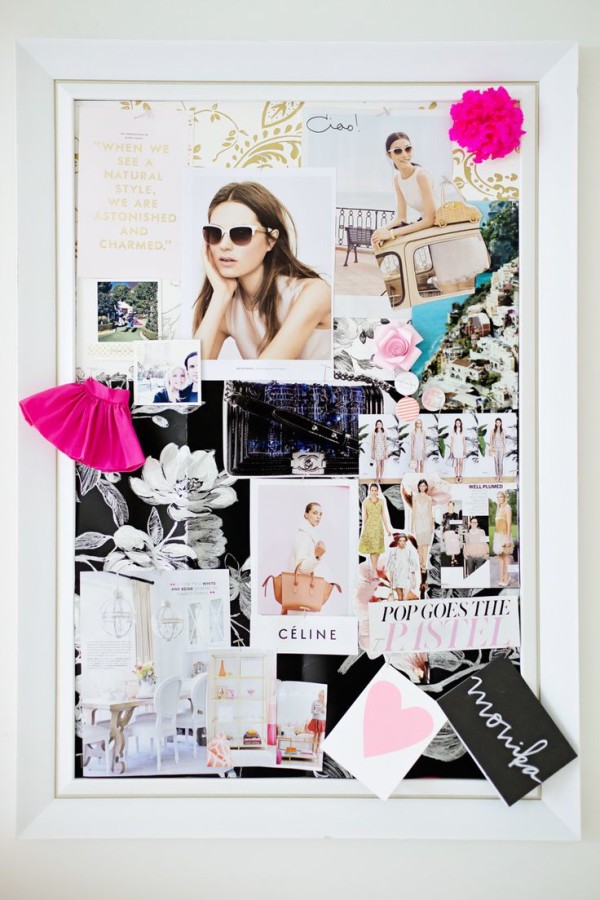 Two. Keep  your inspiration board to a confined space. A New Year means a fresh start, you don't want your 2016 inspiration board to look cluttered or messy! Am I right?!
Jennifer Kathryn Photography via The Everygirl
Three. Go big or go home. I love inspiration boards that take over a whole wall. This is an easy way to make a statement within an apartment or office space. I'd stick to 2-3 different colors here to ensure a cohesive look.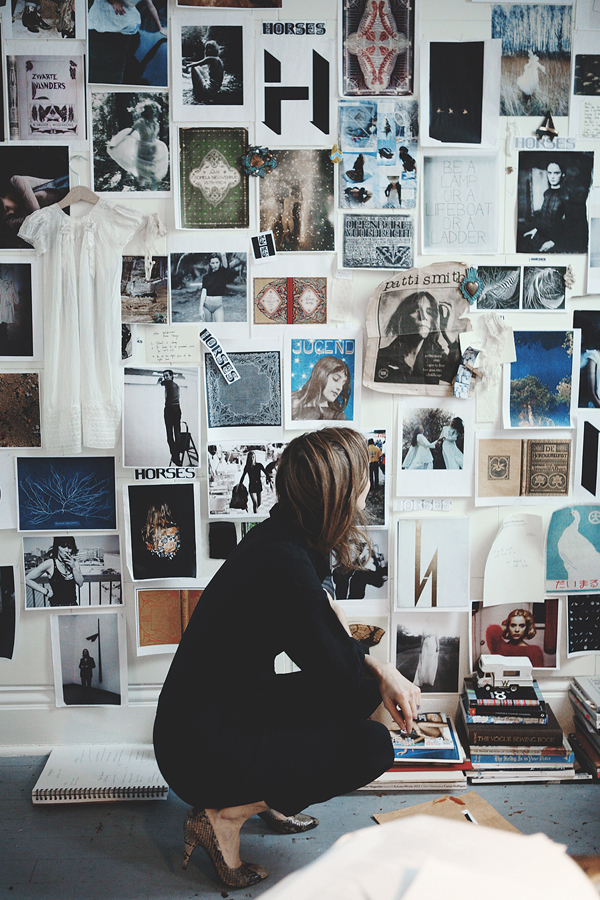 Four. Incorporate your 2016 inspiration board as part of a gallery wall. Don't be scared to hang frames or artwork around your inspiration board. I recommend doing this if your inspiration board is on the smaller end and you need to take up more room on a wall. Also, I love how Grace incorporated pieces of jewelry for an instant glam inspiration board!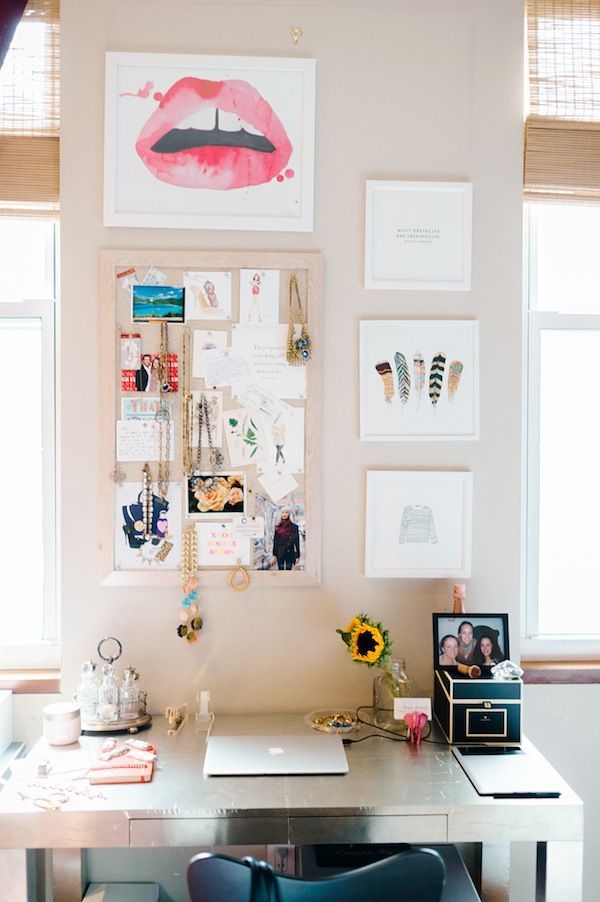 Five. Mix it up. The best inspiration boards are full of prints, fabrics, images and quotes. What you pin in the beginning of 2016 doesn't have to stay up all year long! Be sure to mix up your inspiration board throughout the year to ensure you know…. you stay inspired!!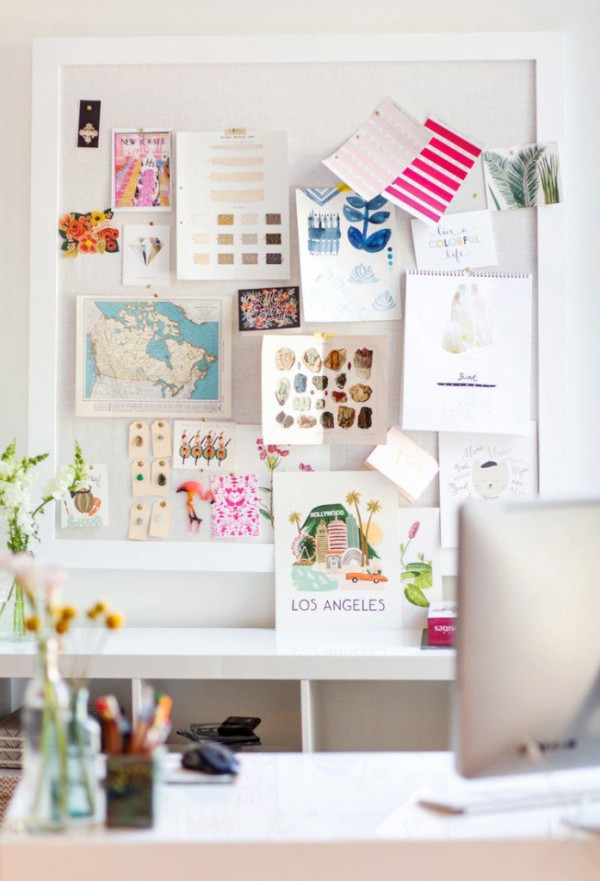 Do you have any tips on creating an inspiration board? Xo. Lauren